Some articles may include Amazon affiliate links. All proceeds go to helping us pay for original stories and to support writers of speculative fiction. Read more here.
AI tools to create cool illustrations
Note: I've added a few more AI image generation tools since I first published this article, including Dall-E Mini, Wombo, Hotpot's AI Art Maker, SnowPixel, CogView, and ArtFlow. Leave a comment below if I'm missing any, or email me at [email protected]. I expect the tools to get better, and more realistic, as the AI systems improve.
---
Writing is all about the text. But marketing and promotion is often all about the images. Whether you're sharing with your audience on Twitter, Facebook, Instagram or your own blog, cool images make a big difference.
At MetaStellar, we're always looking for images to illustrate our stories and posts.
Read on for lists of where we find our images, and for the AI tools we use to transform them. There are also some AI tools that will create brand new images from a text, or through some random mechanism, no source image required.
Free image sources
The Internet is full of images that you could copy-and-paste into your own feeds. Don't just pick random cool ones that you find — they're probably not licensed for you to use.
To use images for commercial or promotional purposes, they have to be licensed for that use. The best license? The CC0 Creative Commons license. Also known as the "public domain" license, it allows you to reuse the image in any way you like — you can modify it, share it, even sell it.
Here's a UFO image from Pixabay: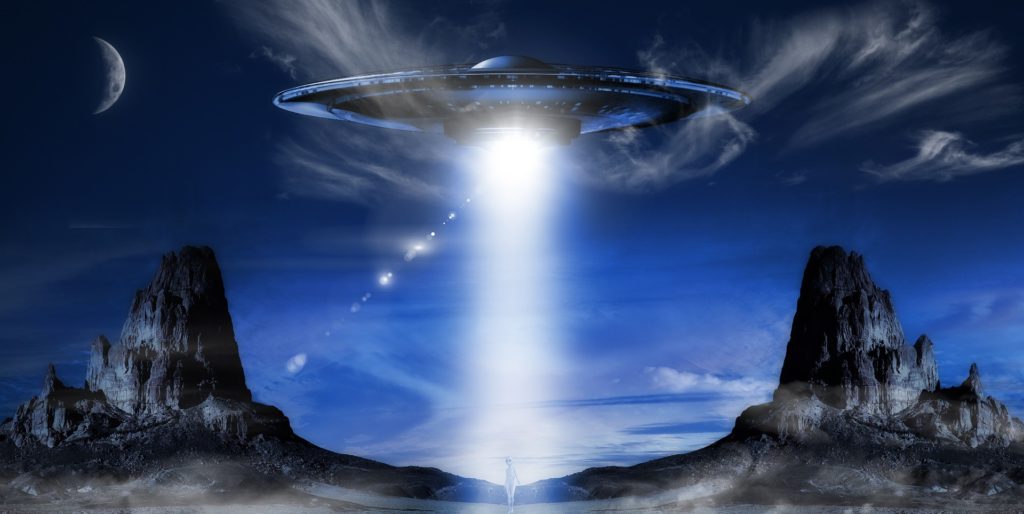 Or you can draw your own.
Can't draw, you say? Pshaw! That's where the AI filters come in.
Don't believe me? Here's a doodle of a UFO from my bullet journal: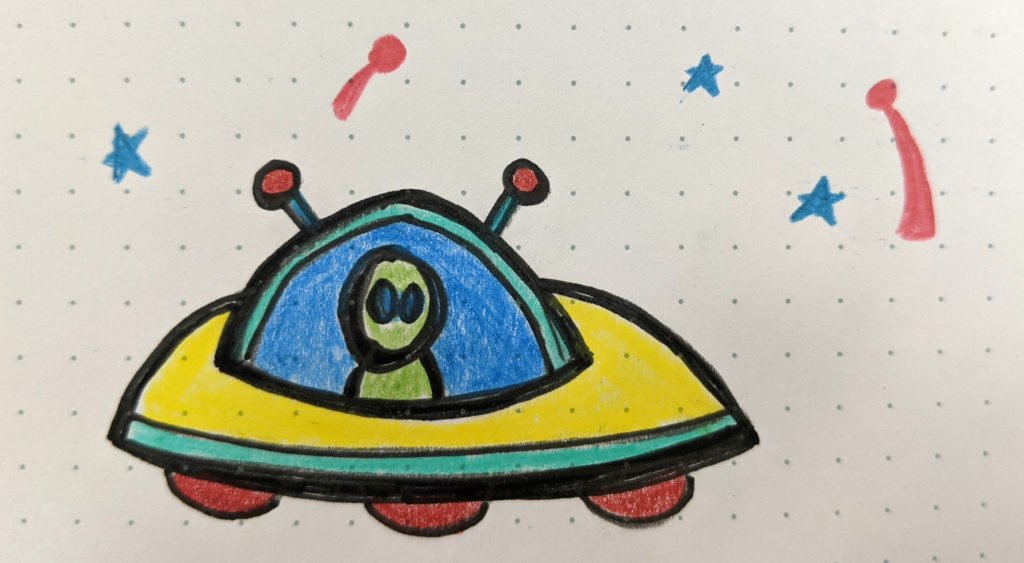 I never said I could draw. It looks like something a first-grader would do. I mean, look at it. The only people who would love it would be the artist's mother. Except my mother. Who's an actual artist. And she would never put that up on her fridge. Which, now that I think about it, is something I should probably talk to my therapist about…
But, anyway, moving on.
Let's use some AI to turn this pencil drawing into a work of art.
Normally, when I'm processing photographs or drawings, I use the Painnt app for Windows from Moonlighting. It's also available for other platforms, including Mac and mobile. Most of the images I create for MetaStellar, I create using this app. It costs $10 a year for the mobile version and $40 a year for the desktop version. The paid version gives you higher resolution images, no watermark, and more filters.
It has hundreds of filters. Really, you can spend your whole life trying out the different filters. Of all the apps I've tried, Painnt is my favorite.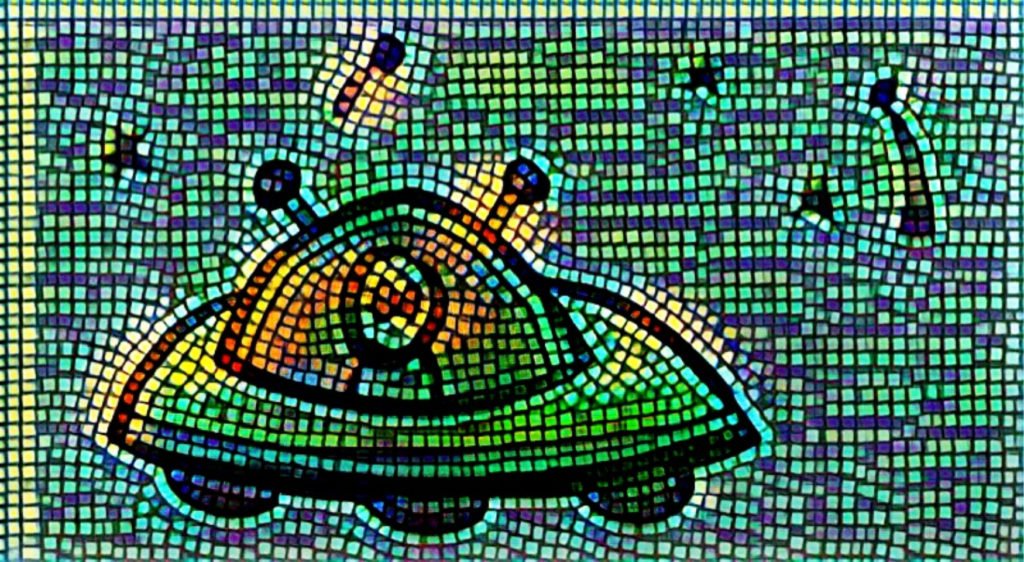 It has an issue where you have to keep clearing the buffers so that new effects can be applied. That's in the drop-down menu at the top left, the "Delete processing cache" option.
But, on the other hand, Painnt is super fast and has hundreds of different filters.
Bottom line: I use this app myself, and love it. It's hands-down the best app out there right now for applying AI filters and I use it almost daily.
But if Painnt is overkill for you, there are a few other apps that might be easier to use.
Fotor's GoArt AI filter is the place to start. It's an online tool, and is the simplest to use and completely free — a great way to get a taste of what's possible. The downsides are that it only has a couple of dozen filters, and relatively low-resolution images.
Here's the site's "Van Gogh" filter applied to the UFO image from Pixabay: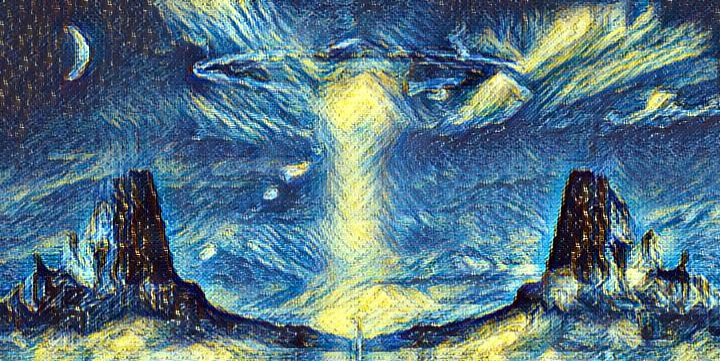 And here's the same filter applied to my pencil drawing: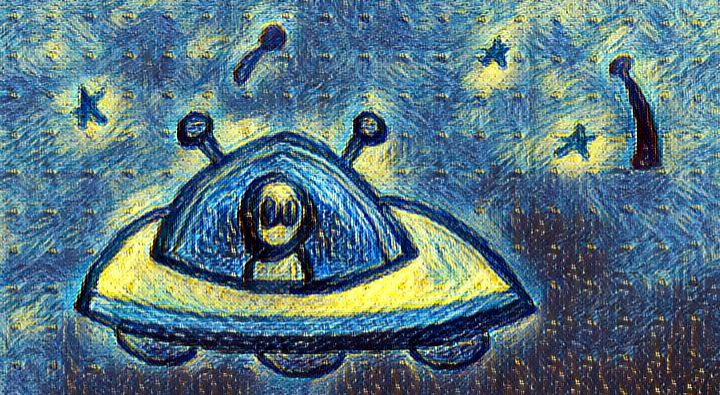 GoArt is fast — you can quickly try different filters on an image to see what you like best. Plus, as you can see from the images above, the resolution is perfectly fine to use for websites and social media posts.
Picas is a favorite for some of our editors because it is ridiculously easy to use, and has a few dozen AI filters to choose from.
You upload your photo, pick a filter, and hit "submit."
First, I used their "Wonderland" filter on the image from Pixabay: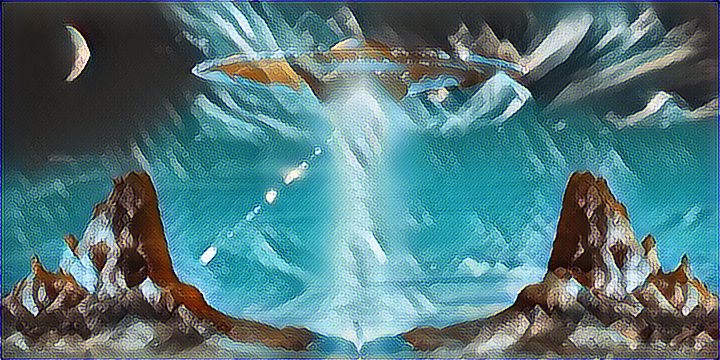 Then, here's the same filter applied to my drawing: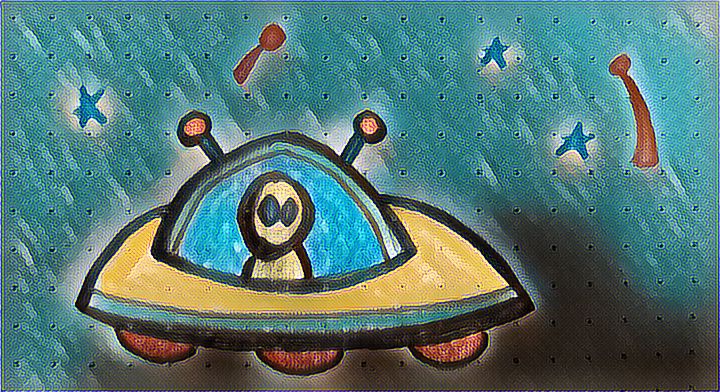 If you want to get crazy, you can apply filters to already-filtered images. Remember my first filter, the tiled one I made with Painnt? Here it is after I applied Picas' "Medusa" filter to it.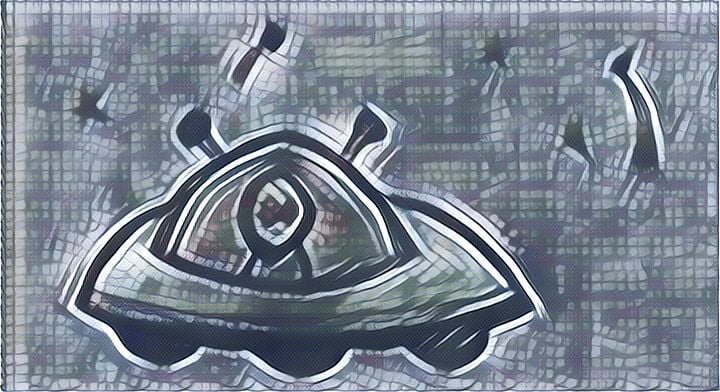 Picas is also available for mobile devices, if you're the kind of person who likes to fiddle with photos on their phone.
Ready to move on to something with a few more options — but for a price?
Start with Night Cafe. You can up for a free account using Google or Facebook to create up to three images a day. The way it works is that you upload your own photo, choose one of their filters, and go.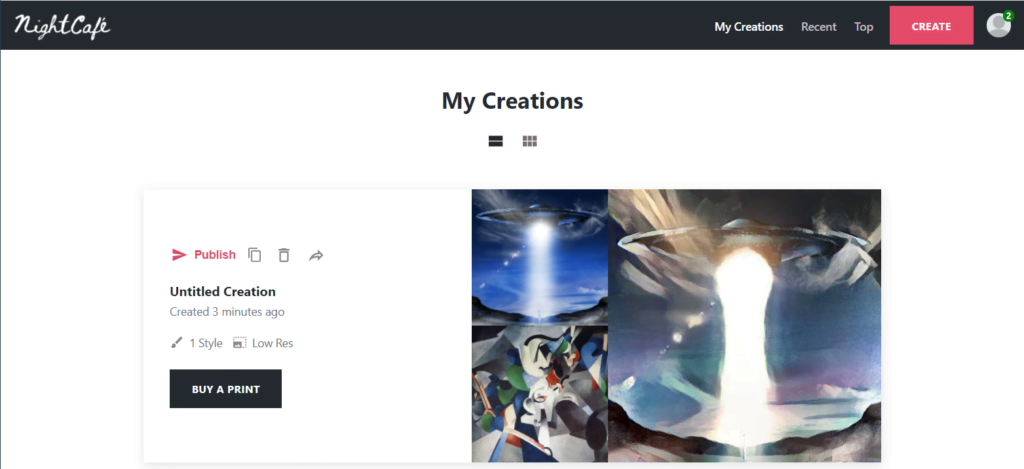 Above, you can see the thumbnail of the picture I uploaded, the art work I chose for the AI style transfer filter, and a preview of the finished result.
Here's the full image: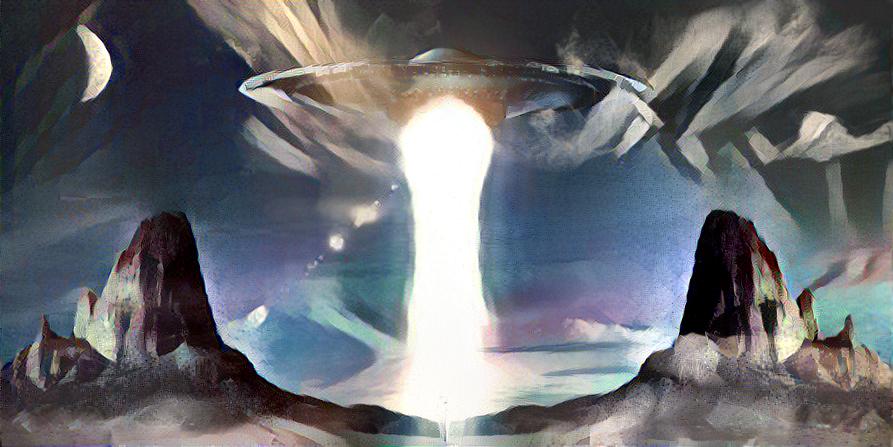 Night Cafe makes its money by selling you credits to create more images, and by selling you high-quality prints of the images you create. So, for example, I could put the image above on a poster, frame it, and hang it my living room.
Now let's use the same "Undie" filter on my brilliant work of art.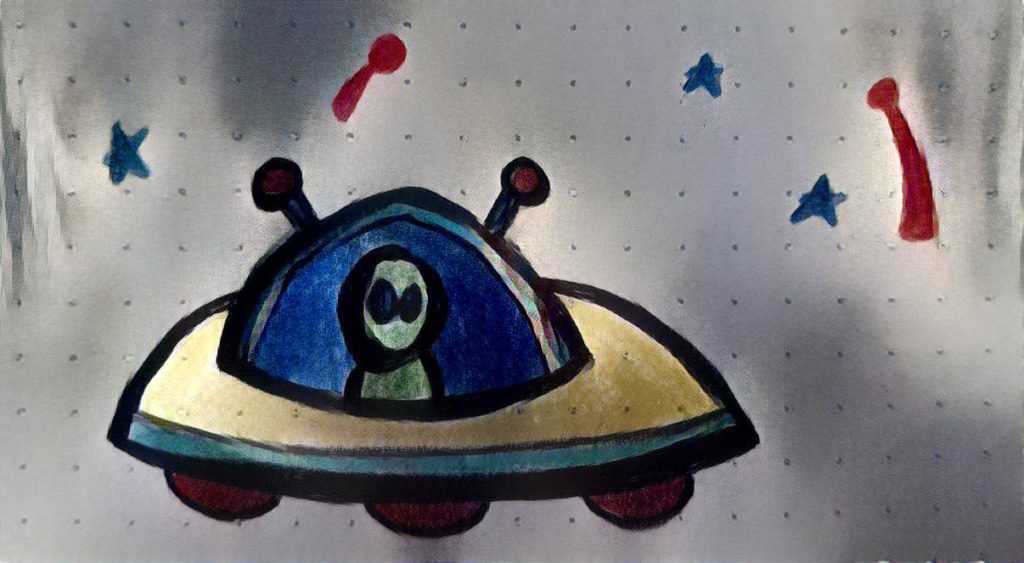 Well, they can't all be winners.
The downside to this site is that each image takes a few minutes to create, and if you want high-resolution images or more than three images a day, it costs you money. Additional images cost 30 cents each — and the price goes down to 6 cents an image if you buy in bulk.
Night Cafe also lets you create new images based on a text prompt. For example, "medieval village" gave me the following: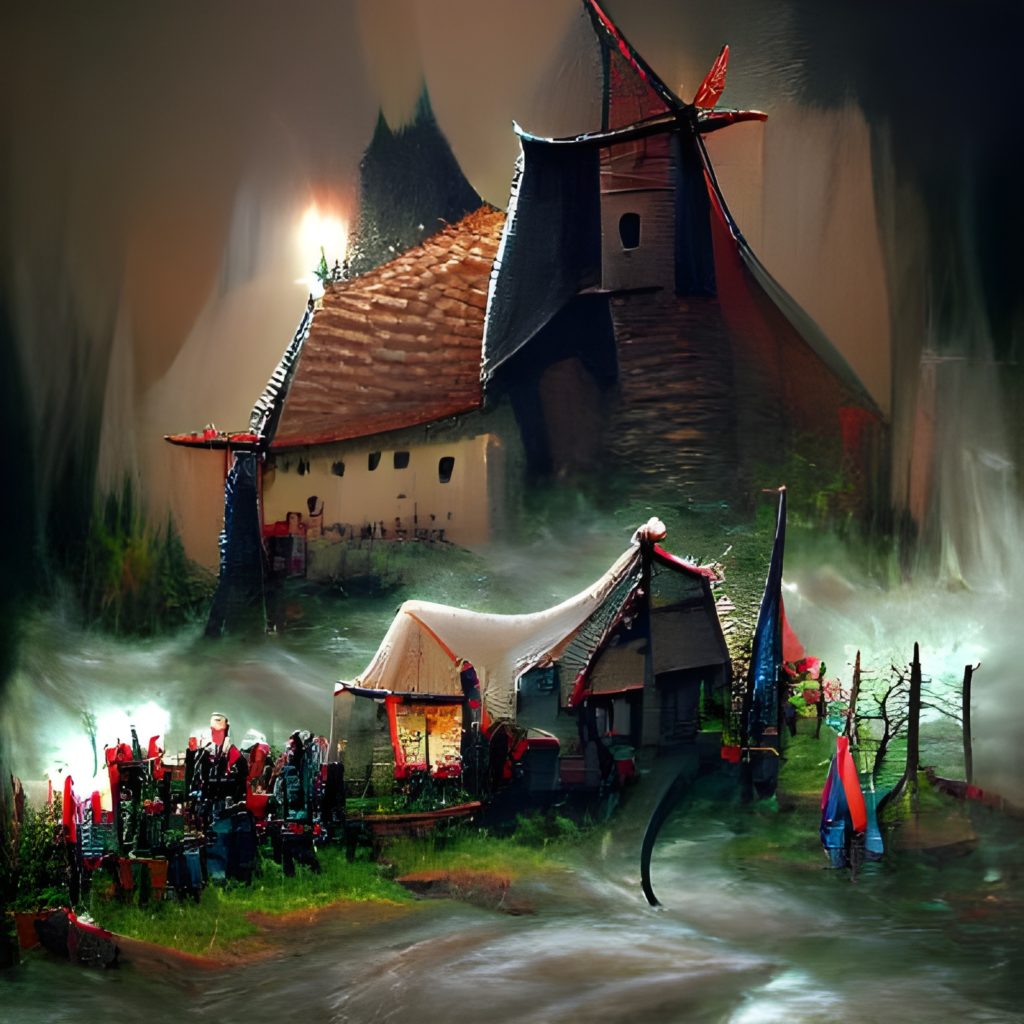 There are 16 different art styles to choose from.
To my taste, the images mostly came out extremely creepy, which is good if you're looking for that kind of thing.
Night Cafe also gives you the option to upscale the images, giving you higher resolution. All of this costs credits. But the app also gives you a chance to earn credits, by sharing creations on social media, or by liking other creations. You also get five free credits a day just for logging in.
Here's another image generated by Night Cafe, using the prompt "cinematic fantasy city."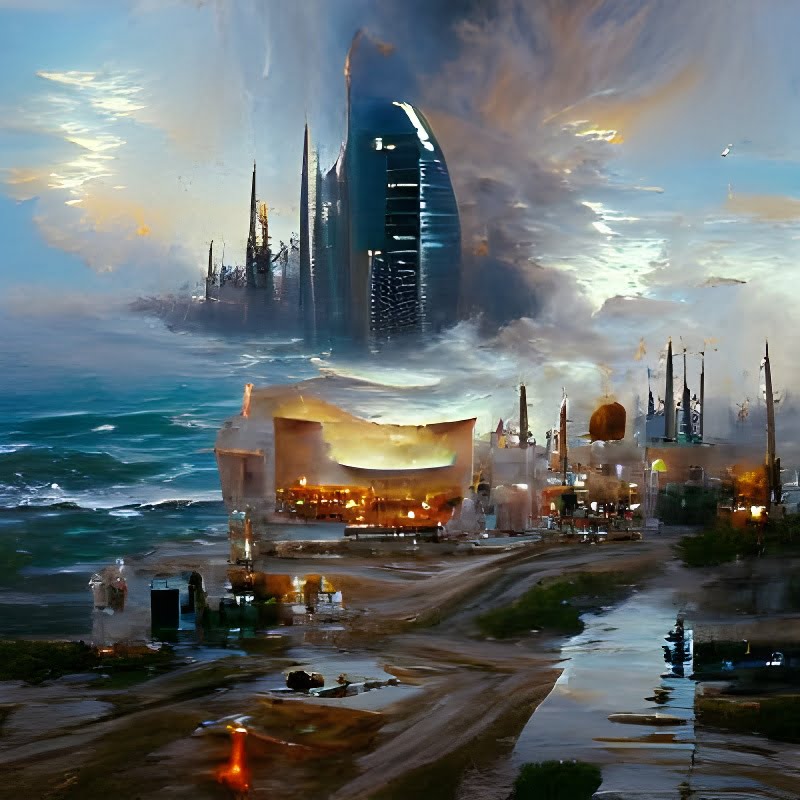 Released in the summer of 2022, this is an AI-powered tool that generates square illustrations based on text prompts. It's very easy to use. Just type the text and click "run."
The images are just little squares, 256 pixels wide.
For example, here are the images it came up with for the prompt "space ship battle":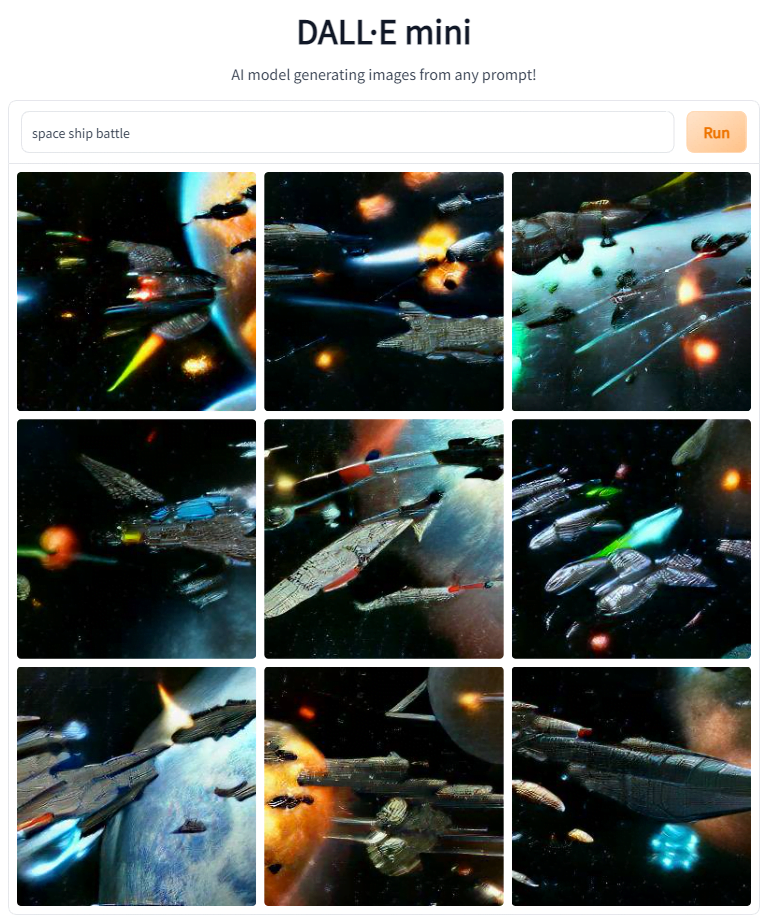 Here are the results for "fantasy castle":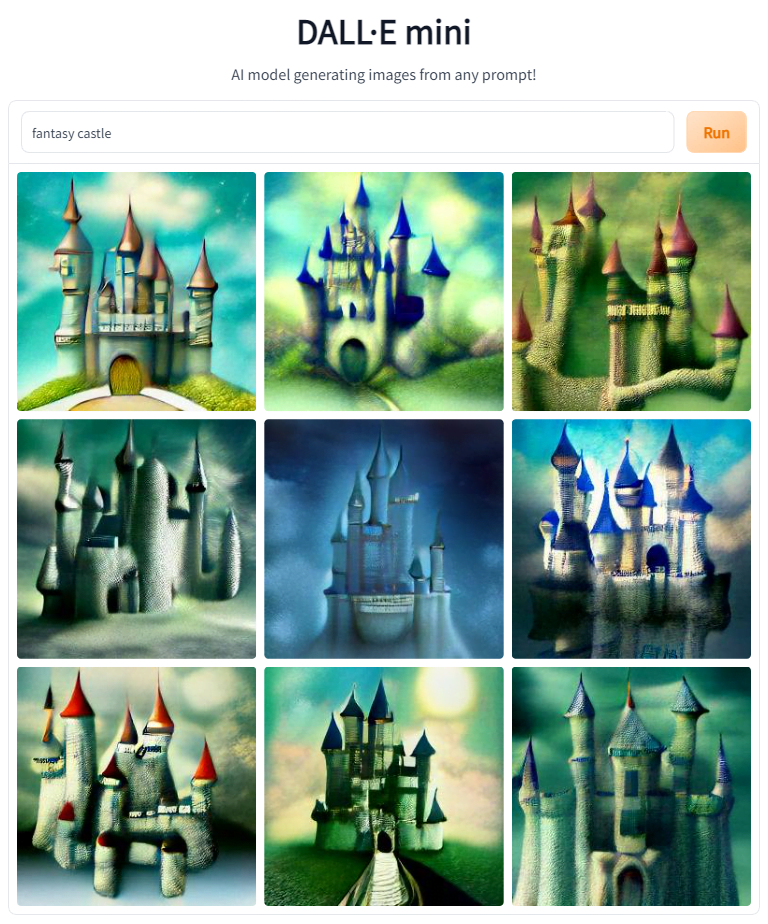 I can see these as illustrations for blog posts, especially if you make them larger with one of the AI-powered photo scaling apps,
Log in with Google or Facebook, upload your image, and select a filter. It looks like there are a couple of dozen to choose from and you can also upload your own model image to create a custom style.
Here's the Pixabay UFO image, using Deep Dream Generator's "Steel Wool" filter: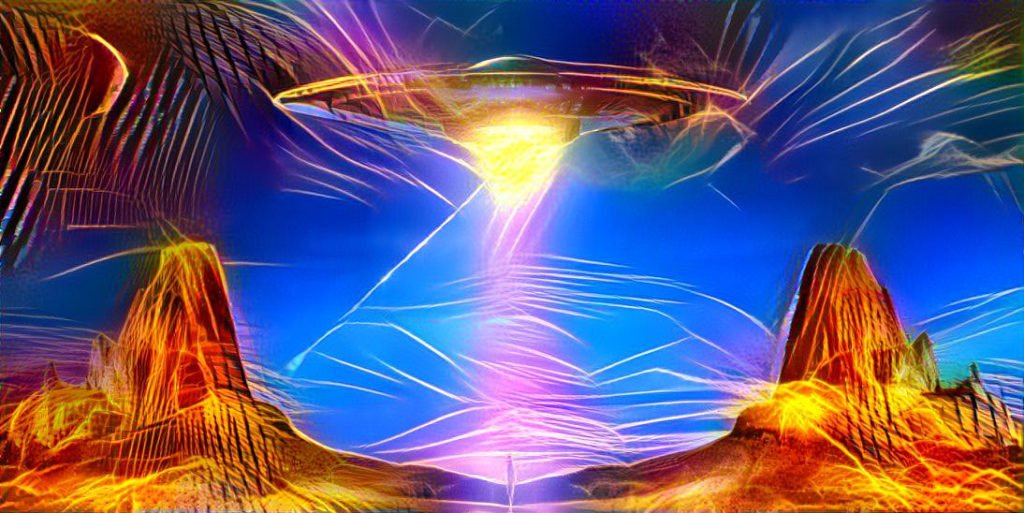 Here's my UFO drawing, with the same filter: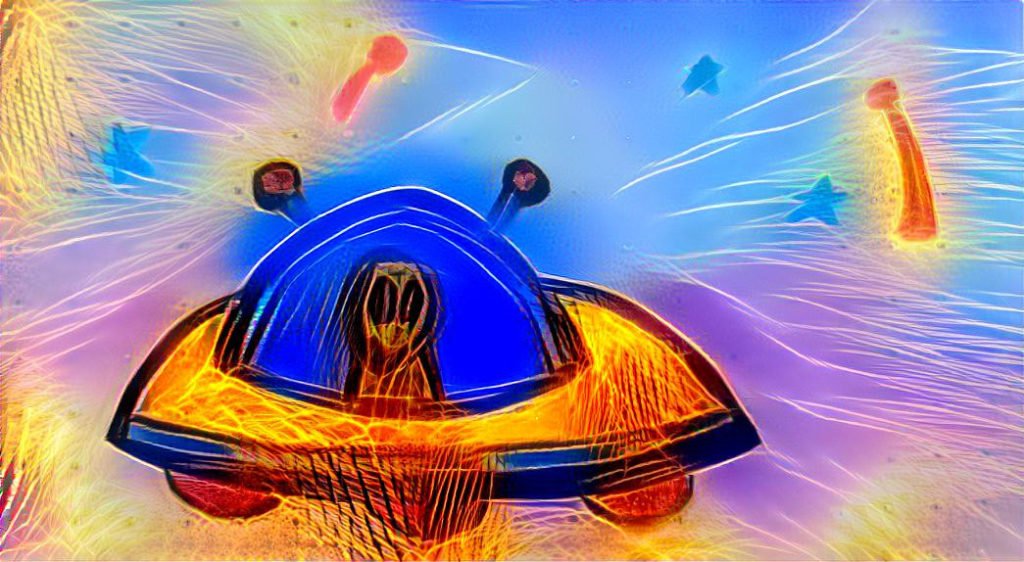 It takes a couple of minutes for the filter to process. The free images are pretty decent, but there's a limit to how many you can create a day. Upgrading costs $9 a month for the basic tier.
Neuralstyle works the same as most of the other sites here. You sign up for a free account, upload your image, select a filter, wait for the transformation, then are offered the opportunity to pay extra for higher-resolution images. You get three free transformations a day. Full pricing details are here.
Here the UFO photo run through Neuralstyle's "All My Circuits" AI filter.
Here's the same "All my circuits" AI filter from Neuralstyle applied to my illustration: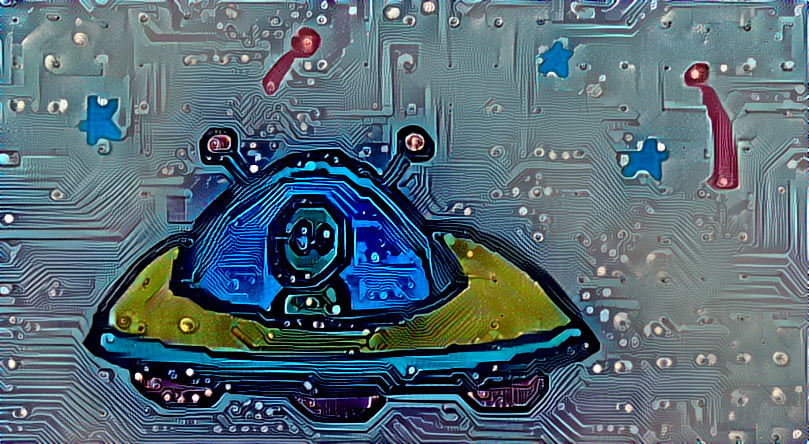 Yikes.
That's a little disturbing.
Deep Art Effects is available for Windows, Linux, Mac, iPhone and Android operating systems. The desktop app costs $80 a year or $200 for a lifetime license. The basic mobile app is free, but the pro version, with high resolution images, is $30 a year — on sale for $18 as of this writing — has more than 100 different filters and no ads.
Here the UFO photo run through Deep Art Effects' "Mosaic 1" AI filter.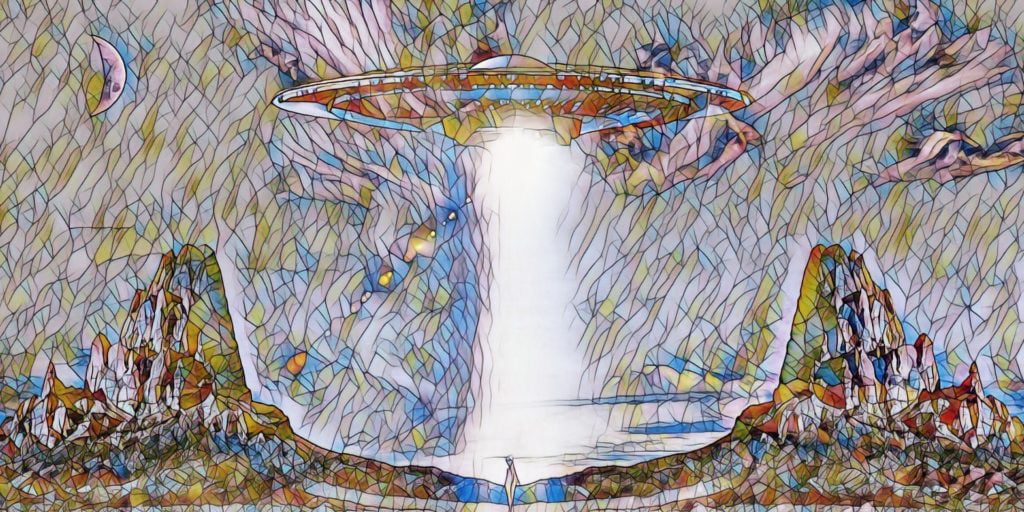 Here's the same "Mosaic 1" AI filter from Deep Art Effects applied to my illustration: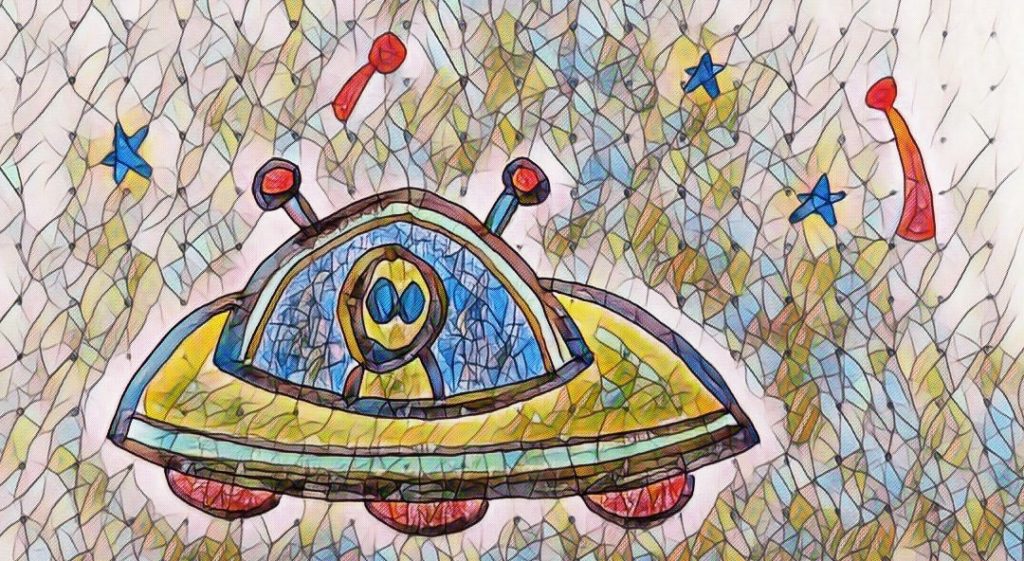 This is the big name in the field, with more than 500 filters — if you don't mind the fact that it's only available for mobile devices. Prisma has a three-day free trial, and after that it's $30 a year.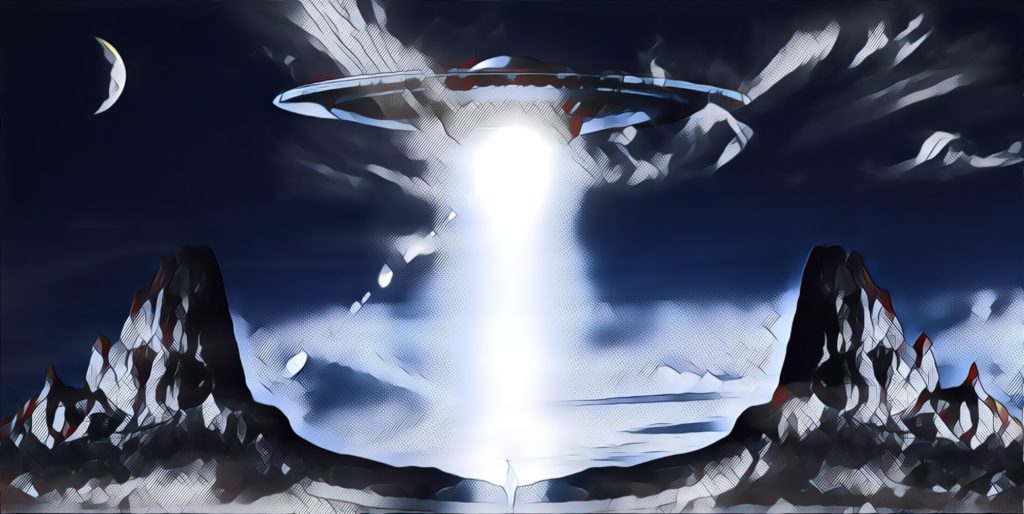 On the plus side, if you like fiddling with your phone, applying AI filters to your images is a very soothing activity. And Prisma offers high-resolution images and allows you to share the images however you want, so you actually don't lose any functionality by doing it with your phone.
Here's my UFO illustration with Prisma's "Mondrian" filter: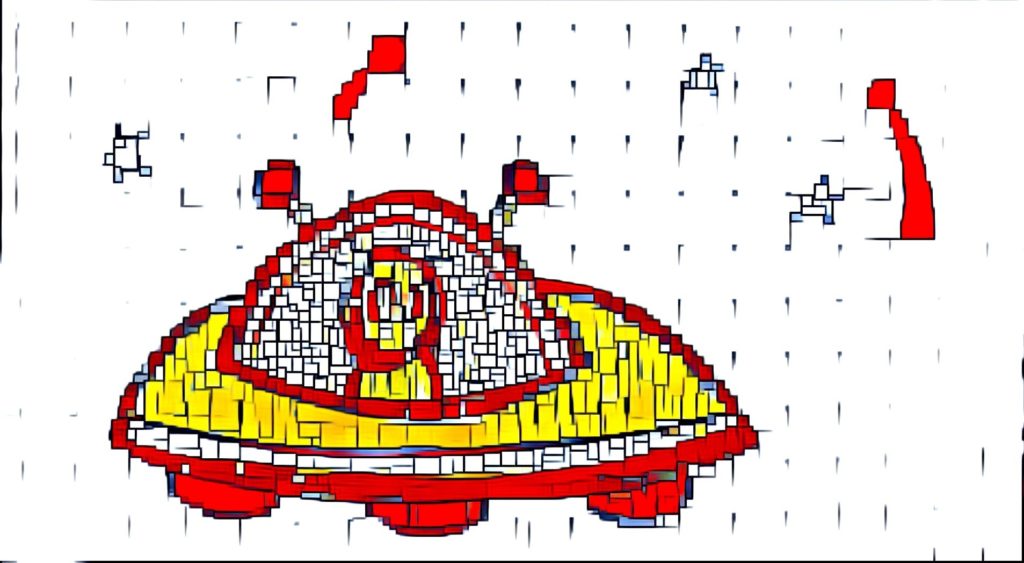 That's actually pretty cool. I can see hanging that on my wall.
AI Gahaku's free images are smaller than most of the other sites here. There are mobile apps in addition to the web app.
The pro version of the app is free for the first three days, then it's $4.49 per month. The pro version has high resolution images and a lot more filters.
Here's the Pixabay image, fed through Al Gahaku's "CE2" filter.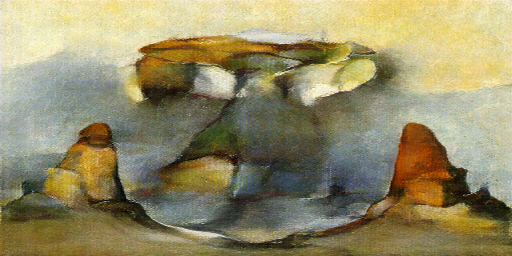 And here's the high-res version of my illustration, fed through the same Al Gahaku "CE2" filter.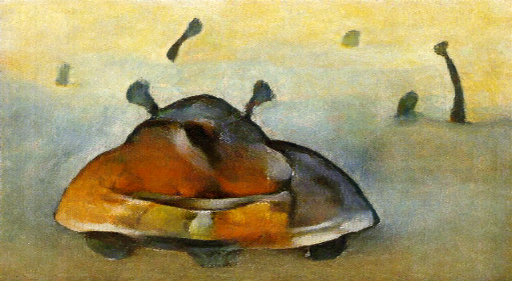 It doesn't look like their high resolution images are all that high resolution, compared to the other sites on this list, but still good enough for blogs and social media.
Wombo lets you type in a prompt — such as "medieval city street" — and it creates trading-card sized piece of art. The company makes money by selling you prints or by using the image to create an NFT. Otherwise, the platform is free and relatively fast and offers 20 different art styles.
Since the images are vertical, they're great to use as book covers, if it's the kind of thing you're looking for. However, since you can't copyright an AI-generated image, someone else can download it from your site and use it.
The final images are 1920 pixels high and 1080 pixels wide.
They're not particularly realistic. However, if you're looking for a slightly more abstract look, they can be very nice. Click on the images below to see them in full size.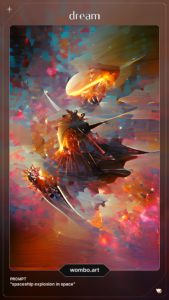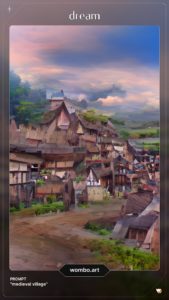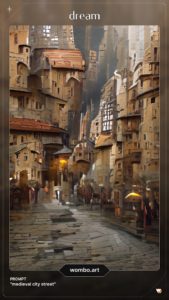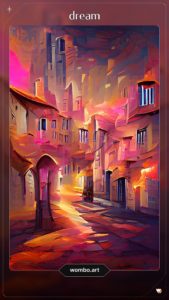 Hotpot's AI Art Maker  is another tool that lets you create original images using text prompts. It has style choices and the default images are just 256 pixels square.
Larger images, and commercial rights, cost money.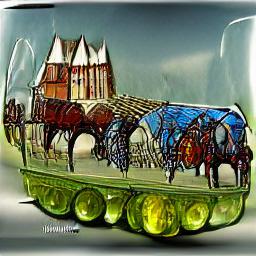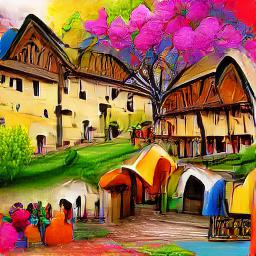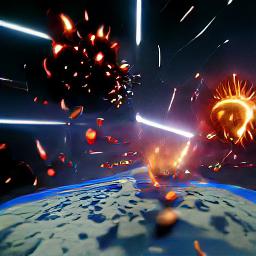 This site lets you create portraits — and extremely convincing ones, at that.
I think this could be a cool site to generate character portraits, for your own writing inspiration. Each image is 256 pixels square. The site offers an option to share the image via Twitter, but not to download it. Right clicking on it saves it as a WEBP file, which you may or may not be able to open with your image editing software.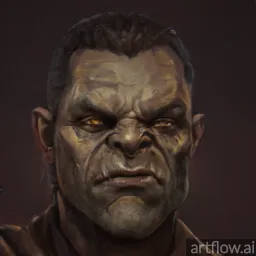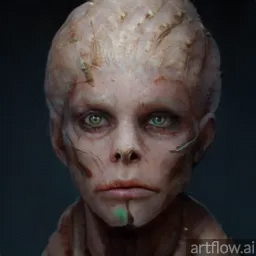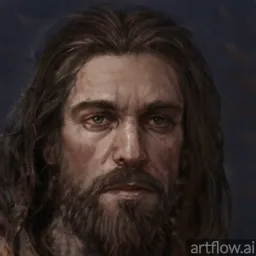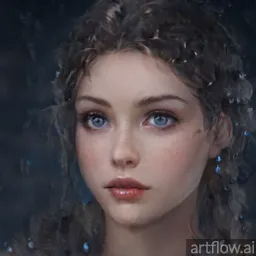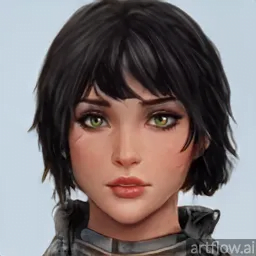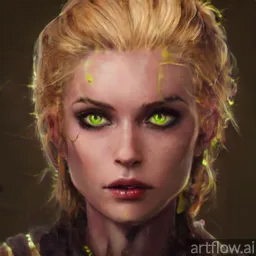 I bought ten credits, for $10, to try out this system — there's no free option. Each credit gives you one image generation, in multiple variations. When I tried it, it gave me 50 different versions of the generated image.
They were more on the abstract side rather than a replacement for actual illustrations.
But the system is slow, folks. It takes 45 minutes to generate images. And it clearly had some Shutterstock images in its training data set, because some of the generated pictures had weird artifacts on them vaguely reminiscent of the Shutterstock logo.
On the plus size, the images are high resolution — 2,048 pixels square. And the company says that you have "full control" of the final creations.
Of course, according to the latest US Copyright Office ruling, you can't copyright an AI-generated image. So you don't actually own the rights to the images that are created by SnowPixel or programs like it.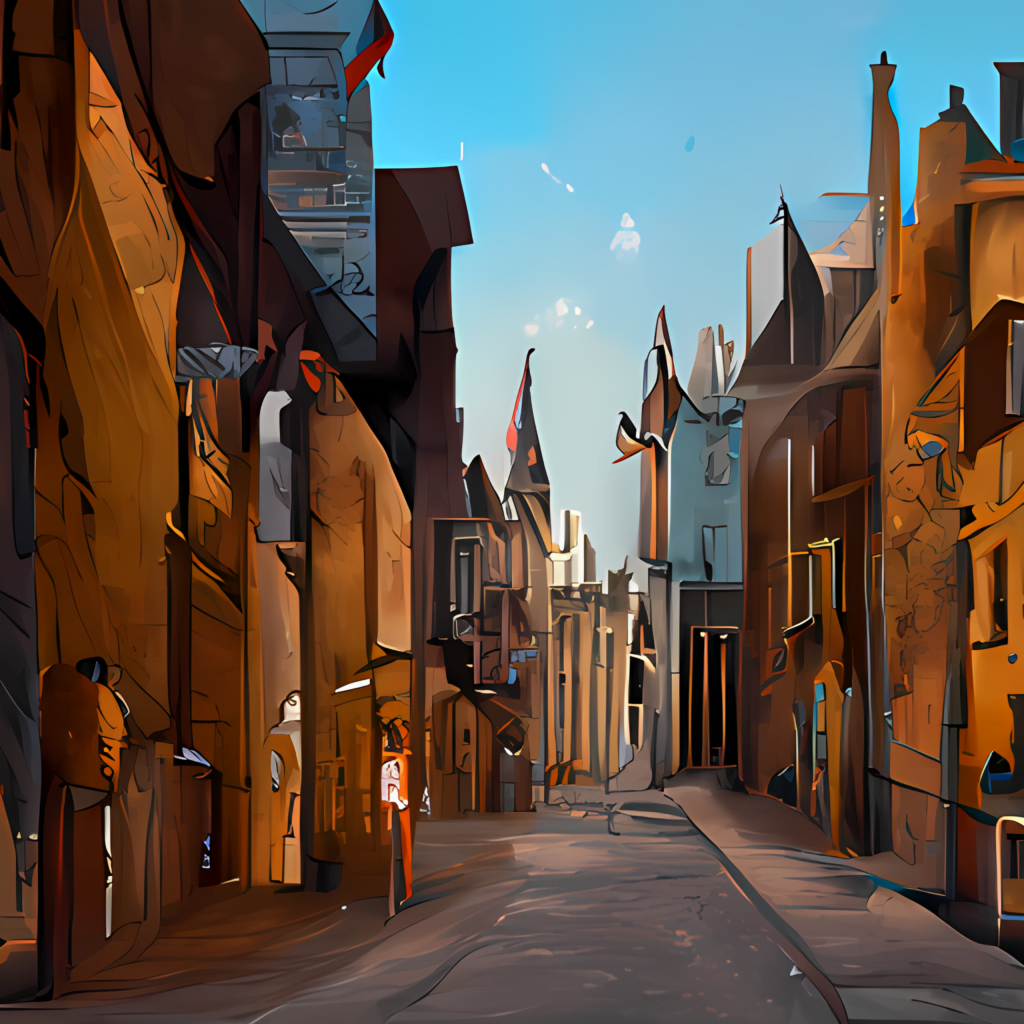 This is a Chinese site, but there's a button to switch to an English-language interface. It's free and not too horribly slow, at least compared to some of the other platforms on this list, and has nine different art styles. It generates eight images at a time. Unfortunately, the site crashes frequently, and I kept having to refresh then view the history in order to see the creations. The images were each 480 pixels square.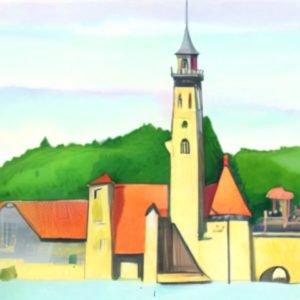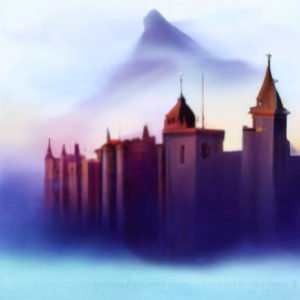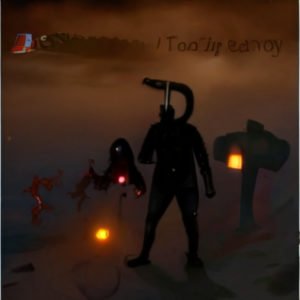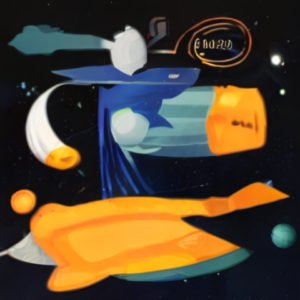 This is a free smartphone app, available for both iOS and Android, and is extremely slow. It has 20 art styles, but the resulting images tend to be very abstract.
You get five free credits a day and you can earn additional credits by sharing on social media or watching ads. Premium features include larger images. The images I got were 592 pixels wide by 448 pixels high.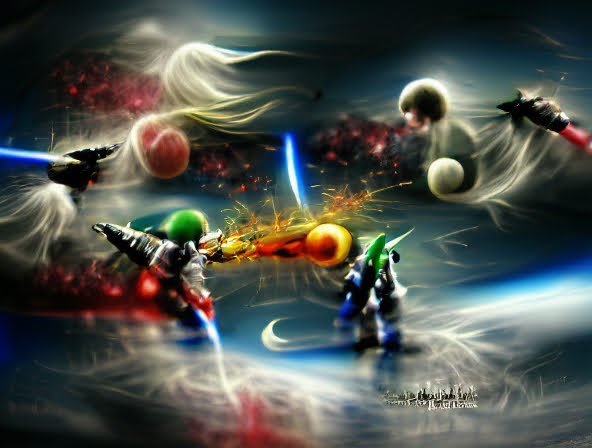 You can also use ArtBreeder to create new art. Just upload some images, and you can combine the content of one with the style of another, or use images from its vast library as starting points.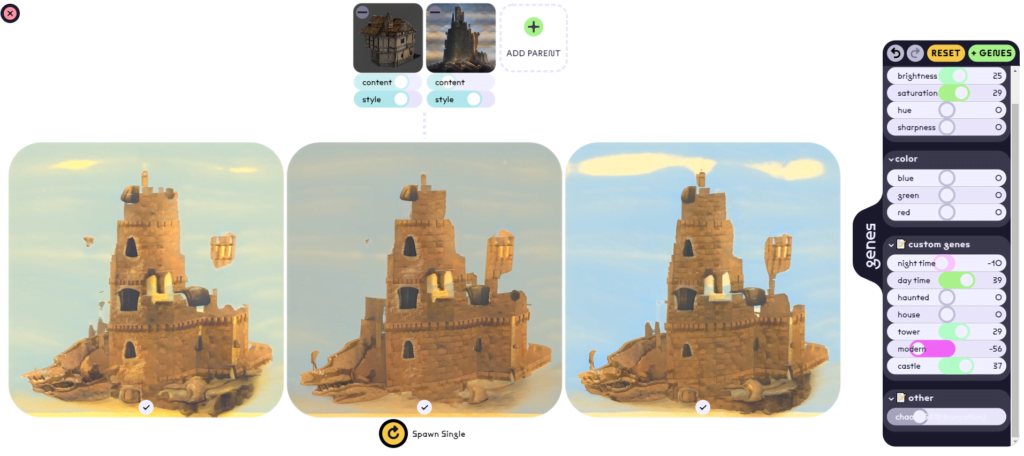 All the images are licensed CC0, meaning that you can use them in any way, shape, or form, including commercially. The site is fast and extremely powerful, but the results are sometimes on the abstract side. It is very, very good with portraits and landscapes. Not so good with buildings. Upgrading to a premium plan gives you larger images.
Upscaling images
If you want to have a higher-resolution version of an image — say, you want to put it on a notebook cover or a poster — you can use AI for that, too! Check out Vance AI, which will let you upscale up to five images a month, Icons8 lets you do three free images, then it's 20 cents per image, AI Image Enlarger is free for the first ten images, Image Upscaler gives you ten free images a month, Waifu2x is completely free, and so is Zyro and Upscale from StickerMule and StockPhotos' Upscaler. Upscalepics is free until the end of June.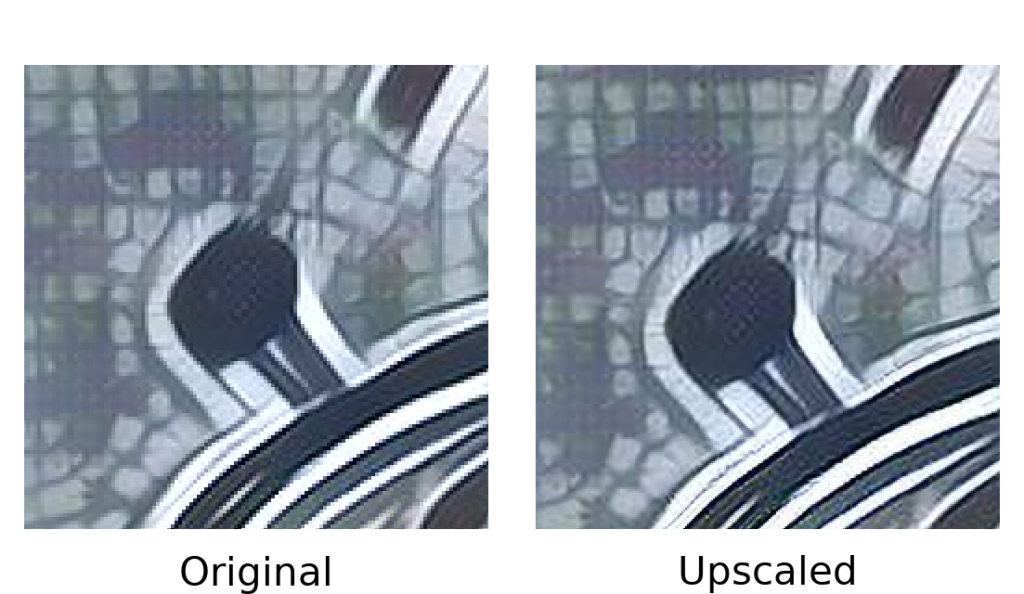 Oh, and while I'm checking out cool AI tools, I've got to mention this free face anonymizer from Generated Images. If you're looking for headshots for your author pen name, you can upload your own photo and this site will generate vaguely similar headshots that you can use. For free. It's a little creepy, but the images will be completely unique, and come in all ages, genders, ethnicities, and degrees of attractiveness.
Removing backgrounds
If you've ever tried to remove a background manually, you know it's a big pain in the behind.
Fortunately, there are AI-powered tools out there that will do that for you, as well, with just a single click.
My favorite free online background-removal tool is RemoveBG. You literally just upload an image and it removes the background. You don't have to even click on anything. It figures out what needs to be removed and just does it for you.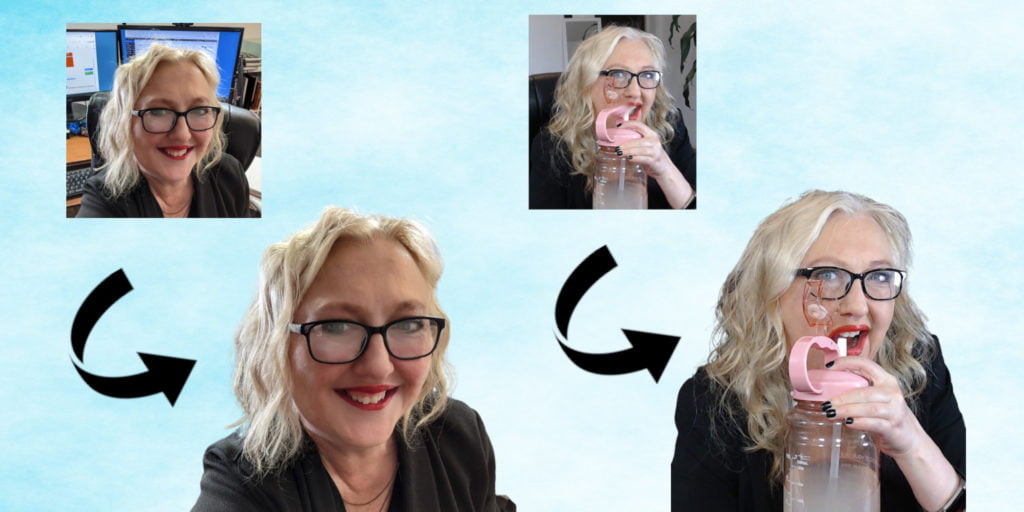 But it doesn't always work.
Here's an image of me holding the new HTC Vive Focus 3 virtual reality headset: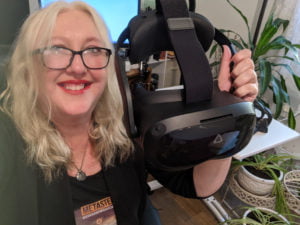 If you have a very cluttered background and you're wearing a jacket the same color as your chair, it might have trouble figuring what's what.
Adobe also has an AI-powered background remover tool. But it also did a bad job find the background in the busy photo above. Other tools that did a bad job included Removal.AI, Experte's background remover, PhotoScizzors, InPixio, DepositPhoto's Background Remover, Edit Photos for Free, and Slazzer. But I'm including them on this list in case they might work for your particular photos. All are free.

But I found one that worked pretty well even on that busy image: Clipping Magic. It is also free, but charges for a high-resolution image. It didn't lose any of my jacket and was even able to figure out that the headset had a shape that let the background show through.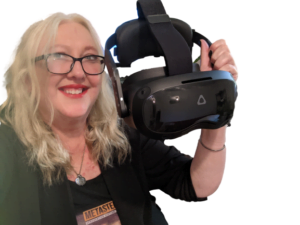 Both Clipping Magic and RemoveBG offer a scaled-down image for free and charge extra for a high-resolution image.