Some articles may include Amazon affiliate links. All proceeds go to helping us pay for original stories and to support writers of speculative fiction. Read more here.
Writing Prompt for the Week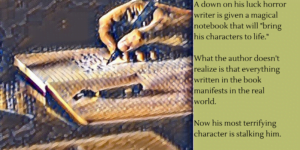 Image text:
A down on his luck horror writer is given a magical notebook that will "bring his characters to life."
What the author doesn't realize is that everything written in the book manifests in the real world.
Now his most terrifying character is stalking him.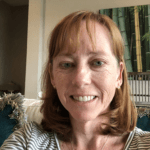 Ashley Herbert is a fantasy writer, avid reader, and mother of two. She writes freelance articles and is working on her first fantasy novel, The Crystal Finder. Visit her Facebook page to read some of her short stories, as well as excerpts from her new novel, and updates.