Some articles may include Amazon affiliate links. All proceeds go to helping us pay for original stories and to support writers of speculative fiction. Read more here.
Wahlbeck App Hiring Fiction Writers
Editor in Cheif of Wahlbeck Inc. Mark Wahlbeck recently released a Loom video to his discord community saying that he was going to pay writers $3000 for the rights to 30,000 words of science fiction.
The stories will be broken up into 10 installments of 3000 words each on a weekly basis for ten weeks. The app seeks stories involving alien invasions, post-apocalypse, zombie attacks, LitRPG, and future civil war.
Wahlbeck says, "I will be working closely with the authors to make sure that their work is sellable and fits the model."
The stories will all be recorded into audio format, like Mark Wahlbeck's popular tiktoks.
The stories will be faster-paced than a novel, but not as fast as the usual audio drama. The tenth episode ought to tie up plot threads while including a cliffhanger. If a particular story is popular, then it may get renewed for another season of ten installments.
Wahlbeck Inc. will completely own the content, but you will be fully credited and readers will be able to follow you on the app.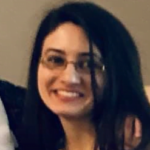 MetaStellar reviews editor Amira Loutfi writes nonfiction by day and fantasy by night. You can join her newsletter where she discusses writing, marketing for authors, and relevant epiphanies along the way.