Reading Time:
8
minutes
Some articles may include Amazon affiliate links. All proceeds go to helping us pay for original stories and to support writers of speculative fiction. Read more here.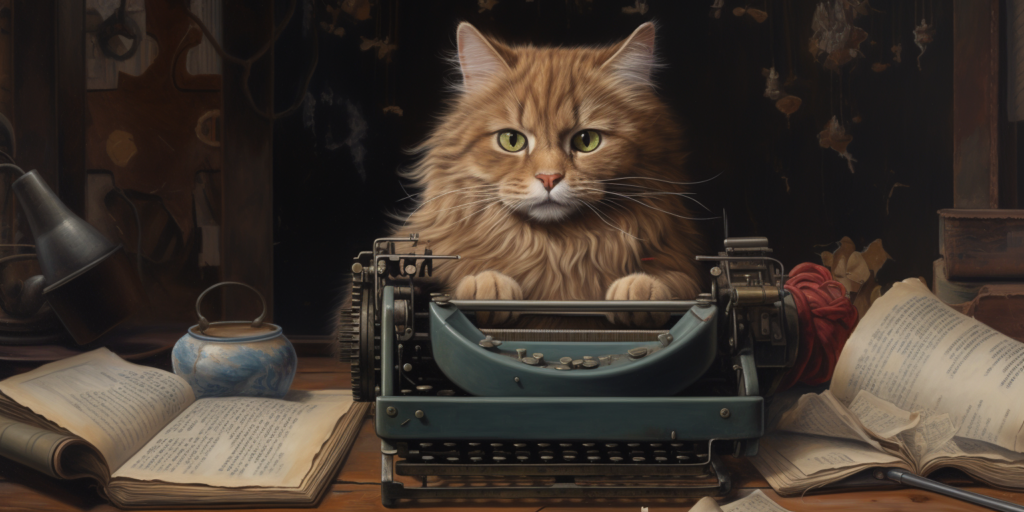 I subscribe to more than 180 writing advice sites and gather the best posts for you every single Sunday. You can see all the previous writing advice of the week posts here and subscribe to the RSS feed for this writing advice series here (direct Feedly signup link).
Productivity, mood management, and battling the demons inside
This episode talks about the pitfalls of constantly fearing the worst-case scenario and highlights the power of resilience and adaptability. Becca Syme is a Gallup-certified strengths coach, author coach, and nonfiction author who's coached more than 5,700 authors. The QuitCast for Writers is a video podcast where Becca Syme discusses what to keep, what to quit, and what to question, if you are trying to make a go of the author career.
Some stories of famous writers who suffered through ego-crushing rejections when they were first starting out. Elaine Viets has written 30 mysteries in four series. Check out her website at ElaineViets.com. The Kill Zone is the home of eleven top suspense writers and publishing professionals. They cover the publishing business, marketing how-tos, and the craft of writing. Follow them on RSS here (direct Feedly signup link). Follow them on Twitter @killzoneauthors.
When you advocate for yourself, you not only help yourself. You help others who need to learn from you, understand your message, or be entertained by your work. Debra Eckerling is a consulting and author specializing in goal setting and motivation and speaks on the subjects of writing, networking, goal-setting, and social media. Writers On The Move offers writing, publishing and book marketing advice from experienced authors and marketers.
My favorite quote from this video: "You don't have to be amazing to start, but you have to start to be amazing." Shaelin Bishop has been writing for 14 years. Follow her on Twitter at @shaelinbishop. ShaelinWrites is a YouTube writing advice channel with more than 3 million views.
Other motivational advice this week:
The art and craft of writing
The trick is to pose a question and then make the readers wait before giving them the answer. K. M. Weiland is one of my favorite writing advice people, and the award-winning author of acclaimed writing guides such as Structuring Your Novel and Creating Character Arcs. If you want more advice like this, subscribe to her blog, Helping Writers Become Authors, via its RSS feed (direct Feedly signup link). You can also follow her on Twitter @KMWeiland and on Facebook @kmweiland.author. Helping Writers Become Authors is one of our favorite writing advice sites. Follow it via its RSS feed (direct Feedly signup link), on Twitter, and on Facebook.
Award-winning dark fantasy author Megan Haskell and USA Today bestselling mystery author Greta Boris talk about brainstorming, world building, and other aspects of planning a novel. For more info, check out their site, The Author Wheel. Sacha Black is a fantasy author and writing coach, with several writing advice books including 13 Steps to Evil: How to Craft Superbad Villains. Follow her on her website, Sacha Black, on Facebook at @Sacha Black or on Twitter at @sacha_black. Sacha Black is a site that offers writing advice, courses, and podcasts. Follow the site via their RSS feed (direct Feedly link here).
Real writers don't use software. They painstakingly carve out each letter on cuineform tablets. Oren Ashkenazi is a speculative fiction manuscript editor at Mythcreants. Mythcreants is my all-time favorite writing advice site. Get their RSS feed here (direct Feedly signup link) or follow them on Twitter @Mythcreants and on Facebook at @mythcreants.
This is one of my favorite advice articles this week. If you're writing stories that involve oppression, marginalized characters, and social issues, here are some common mistakes to avoid — like, for example, not forcing your victim characters to forgive their aggressors, especially when those aggressors committed truly grievous evil. Chris Winkle is the founder and editor-in-chief of Mythcreants. Mythcreants is my all-time favorite writing advice site. Get their RSS feed here (direct Feedly signup link) or follow them on Twitter @Mythcreants and on Facebook at @mythcreants.
You don't need to tell readers which hand a character used to pick something up or that a car had four black tires — unless it actually matters to the story. Former literary agent Nathan Bransford is the author of How to Write a Novel and the Jacob Wonderbar series. Follow him on Twitter @NathanBransford and on Facebook at @NathanBransfordBooks. At NathanBransford.com, Bransford offers writing and publishing advice as well as book coaching, editing, and marketing services.
First, AI is a spectrum — you can use a lot or a little. Second, you can use as a collaborative partner rather than as a tool that does all the work. Third, embracing an entrepreneurial mindset will help you find opportunities — AI is one of the significant opportunities of this age. AI also requires a love of lifelong learning, patience, quality input, and specificity. Jason Hamilton is a fantasy author. Check out Hamilton's site, MythHQ. You can also follow him on Twitter at @StoryHobbit and on Facebook at Jason Hamilton. The Nerdy Novelist is a YouTube channel focusing on using AI to write and market books.
Other writing advice this week:
The business side of writing
If you want to sell stuff on your website, set up a Shopify store. If you can't afford the $500 a year, wait until you can — don't skimp by setting up a bad store that will drive away customers. New York Times and USA Today bestselling author Kristine Kathryn Rusch writes bestselling science fiction and fantasy, award-winning mysteries, acclaimed mainstream fiction, controversial nonfiction, and the occasional romance. At KrisWrites.com, Rusch offers her thoughts about the publishing industry and other topics.
Other business advice this week:
---
Am I missing any writing advice sites? Email me at [email protected] or leave a note in the comments below.