Reading Time:
8
minutes
Some articles may include Amazon affiliate links. All proceeds go to helping us pay for original stories and to support writers of speculative fiction. Read more here.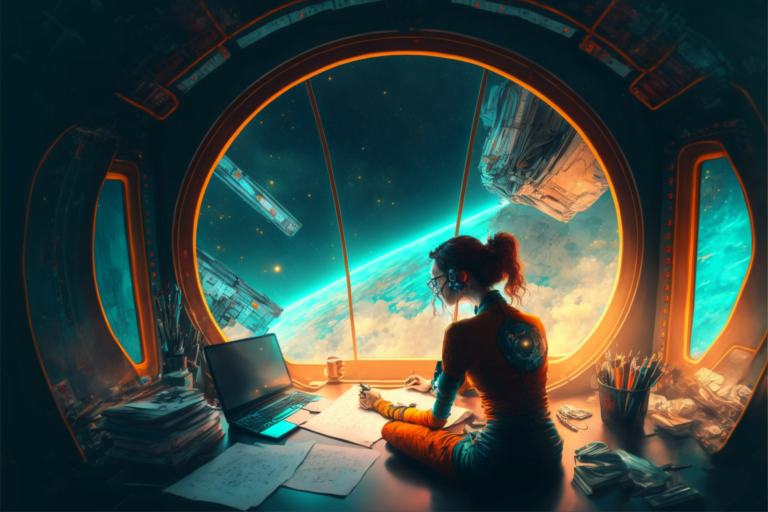 I subscribe to more than 150 writing advice sites and gather the best posts for you every single Sunday. You can see all the previous writing advice of the week posts here and subscribe to the RSS feed for this writing advice series here (direct Feedly signup link).
Productivity, mood management, and battling the demons inside
Podcast: Feel The Burn by Dongwon Song, Piper J. Drake, Peng Shepherd, Marshall Carr, Jr., and Erin Roberts
In this episode, the hosts talk about why we burn out, how we recognize it, how we deal with it, and how we — eventually — recover from it. Piper J. Drake is an award-winning sci-fi and paranormal romance and steampunk author. Writing Excuses is a podcast about the art and business of writing. Support them on Patreon.
Other motivational advice this week:
The art and craft of writing
Guest Paul Tremblay returns to the podcast to discuss pacing, getting tired, and the challenge of unreliable narrators. J.D. Barker is the New York Times and international best-selling author of numerous novels. J. Thorn has sold more than 185,000 books worldwide. Zach Bohannon is a science fiction and horror author. Writer's Ink is a podcast focusing on the business of writing.
How to you create empathy for your victims, how to avoid creating cardboard corpses — by treating them them like any living character and putting flesh on the narrative bones. PJ Parrish is the New York Times and USA Today bestseller author of the Louis Kincaid thrillers. Her books have won the Shamus, Anthony, International Thriller Awards and been nominated for the Edgar. Visit her at PJParrish.com or follow her on Facebook at PJ Parrish. The Kill Zone is the home of eleven top suspense writers and publishing professionals. They cover the publishing business, marketing how-tos, and the craft of writing. Follow them on RSS here (direct Feedly signup link). Follow them on Twitter @killzoneauthors.
Podcast: Signature Items by Oren Ashkenazi, Chris Winkle, and Wes Matlock
In this episode, the Mythcreants team discusses the objects — tools, weapons, clothing, accessories, and other things — that become so associated with particular characters that they become signature items. Oren Ashkenazi is the speculative fiction manuscript editor, Chris Winkle is the founder and editor-in-chief, and Wes Matlock is a content editor at Mythcreants. Mythcreants is my all-time favorite writing advice site. Get their RSS feed here (direct Feedly signup link) or follow them on Twitter @Mythcreants and on Facebook at @mythcreants.
What happens when a story introduces a canonical mechanism for retcons, like Marvel did with the metaverse? Red is the writer and illustrator of a fantasy webcomic, Aurora, and the cost and co-founder of Overly Sarcastic Productions. Overly Sarcastic Productions is a YouTube channel about myths, literature, and history with over 2 million subscribers.
Other writing advice this week:
The business side of writing
One area where AI is likely to have a significant impact is in the realm of genre fiction. Science fiction, fantasy, and other genre novels often have complex worlds and rules that must be carefully balanced in order to create a satisfying story. AI algorithms are well-suited to this kind of work, as they can quickly generate vast amounts of content and ensure that all of the details are consistent and coherent. Laurence O'Bryan is an author and book marketing expert. #PublishingReinvented is a blog that offers book publishing and marketing advice.
How to have the perfect writing space, wherever you are
Whether or not you should juggle multiple projects at once, which BookBub ads are working and how to test your own, why you should find a genre that you love to write that readers love to buy, and the scoop on author earnings from Written Word Media. Bryan Cohen is an experienced copywriter, bestselling author, and the founder of Best Page Forward and Amazon Ad School. You can find out more about Bryan at BryanCohen.com. H. Claire Taylor is a humor author and fiction strategist, as well as the owner of FFS Media. The Sell More Books Show is a weekly podcast focusing on helping new and experienced authors stay up-to-date with the latest self-publishing and indie news, tools and book selling and marketing strategies.
Making money with ghostwriting, finding ghostwriting clients, negotiating rates, and turning someone's ideas and life into an amazing story. Mark Dawson is a USA Today bestselling author who teaches courses about book production and marketing. Check out his website at MarkJDawson.com. James Blatch writes military thrillers. For more, check out his website, JamesBlatch.com. On the Self Publishing Formula show, Mark Dawson and James Blatch talk about building a career as a self-published author.
Other business advice this week:
---
Am I missing any writing advice sites? Email me at [email protected] or leave a note in the comments below.