Reading Time:
9
minutes
Some articles may include Amazon affiliate links. All proceeds go to helping us pay for original stories and to support writers of speculative fiction. Read more here.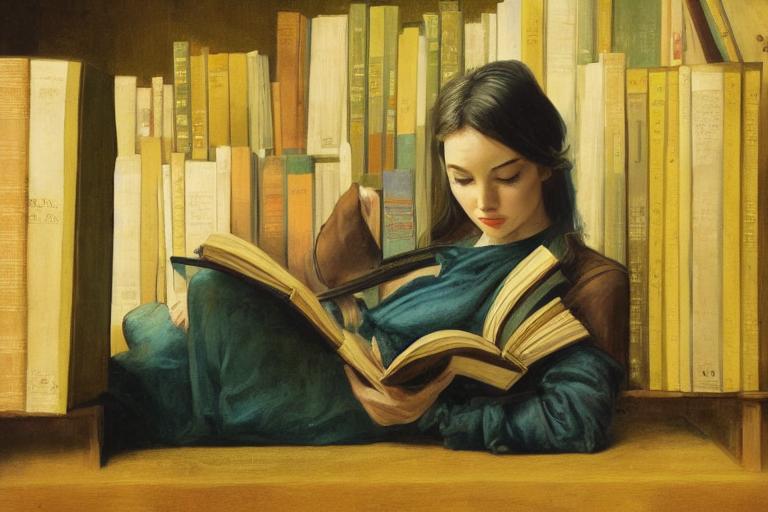 I subscribe to more than 150 writing advice sites and gather the best posts for you every single Sunday. You can see all the previous writing advice of the week posts here and subscribe to the RSS feed for this writing advice series here (direct Feedly signup link).
Productivity, mood management, and battling the demons inside
A couple of tips for dealing with the stress of waiting to hear back from editors, and other stresses of being a writer, including doing something physical, getting into some other type of creative activity, and meditating. LA Bourgeois is a creativity coach. For more advice like this, check out her website, LABourgeois.biz. DiyMFA offers classes, advice articles and other training materials for writers. Or follow them on Twitter at @DIYMFA and on Facebook at @DIYMFA or subscribe to their RSS feed (direct Feedly signup link).
Some advice for writing during the holidays — and for other busy times of the year, too. Elizabeth Spann Craig is a best-selling cozy mystery author. You can follow her on Twitter at @elizabethscraig or on Facebook at Elizabeth Spann Craig Author. She also collates a weekly list of the best new writing-related articles, called Twitterific Writing Links, which then all get added to the Writer's Knowledge Base database. On her website, ElizabethSpannCraig.com, Craig and her guest authors offer advice on writing and publishing.
Video: Keep Moving Forward by Jessica Faust and James McGowan
After many months of unprecedented times, it's a struggle to find a way to continue working towards your goals. Sometimes there's the issue of burnout and other times it's an issue of procrastination. Literary agents Jessica Faust and James McGowan discuss a few tips on how to keep moving forward despite these obstacles. Jessica Faust is the owner and president of the BookEnds literary agency. Follow her on Twitter at @BookEndsJessica or on Instagram at @jfaust_bookends or email her directly at [email protected]. James McGowan is a literary agent BookEnds, which is a literary agency that represents more than 300 authors and illustrations, both fiction and non-fiction, including several New York Times and USA today bestsellers. They are currently open to submissions. If you want more advice like this, subscribe to their RSS feed (direct Feedly signup link) or follow them on Twitter at @bookendslit or on Facebook at @BookEndsLiterary.
Thriller writer Dan Padavona talks about how to find the overlap between self-fulfilling and marketable writing, when to walk away from your day job, why writing can be so unmotivating and how individuality can hurt your prospects. J.D. Barker is the New York Times and international best-selling author of numerous novels. J. Thorn has sold more than 185,000 books worldwide. Zach Bohannon is a science fiction and horror author. Writer's Ink is a podcast focusing on the business of writing.
If you're not pursuing your dream, what are you pursuing instead? That other path you're following — the shadow career — might be a metaphor for the path you're actually supposed to be on. Steven Pressfield is the author of The Legend of Bagger Vance and other novels as well as The War of Art and other non-fiction books about creative success. Check out his Amazon author page here. StevenPressfield.com offers weekly articles as well as a free mini-course about the business of writing.
Other motivational advice this week:
The art and craft of writing
It's important to understand how high and low tension arcs work together. Even the grimmest dark fantasy story needs moments of levity, and even the lightest fluff piece needs a little something to keep readers turning the page. This week, the Mythcreants team talks about how different levels of tension interact with each other, where they go in the story, and how you decide what a story is about. Oren Ashkenazi is the speculative fiction manuscript editor and Chris Winkle is the founder and editor-in-chief at Mythcreants. Mythcreants is my all-time favorite writing advice site. Get their RSS feed here (direct Feedly signup link) or follow them on Twitter @Mythcreants and on Facebook at @mythcreants.
These days, the term trope is often used as a sign of derision, but not all tropes are bad! There are times to use them, times to subvert them, and times to invert them. As long as the story is well written, you can use almost any tropes that fit your story. Morgan Hazelwood writes from her lair in Northern Virginia. She's a blogger, vlogger, and podcaster of writing tips and writerly musings, plus an actively querying fantasy author. For more advice like this, follow her on Twitter at @MorganHzlwood, on Facebook at Morgan Hazelwood, and on YouTube at Morgan Hazelwood. At Morgan Hazelwood, she offers writing advice and resources.
Podcast: Bodies Are Magical by Mary Robinette Kowal, C.L. Polk, Fran Wilde, and Howard Tayler
Disabilities do not grant magical powers. And yet that exact trope can be found in multiple genres, across multiple mediums. In this episode, the hosts talk about why this happens, and how we might better portray the magical awesomeness found in our bodies. Mary Robinette Kowal is the Nebula and Hugo Award-winning author of the Lady Astronaut series and other books, and the former president of the Science Fiction and Fantasy Writers of America. C. L. Polk is a fantasy author. Fran Wilde is a science fiction and fantasy writer. Howard V. Tayler is the creator of the webcomic Schlock Mercenary. Writing Excuses is a podcast about the art and business of writing. Support them on Patreon.
Today Red talks about the plots that are driven, in whole or in part, by the characters acting dumb — and how that's not always a bad thing! Red is the writer and illustrator of a fantasy webcomic, Aurora, and the cost and co-founder of Overly Sarcastic Productions. Overly Sarcastic Productions is a YouTube channel about myths, literature, and history with over 2 million subscribers.
Other writing advice this week:
The business side of writing
Do you plan on changing your writing routine over the holiday, and if so, how? Also, how authors can be artists and good business people, what Amazon lawsuit is back on the table, and how to build an on-brand author brand. Bryan Cohen is an experienced copywriter, bestselling author, and the founder of Best Page Forward and Amazon Ad School. You can find out more about Bryan at BryanCohen.com. H. Claire Taylor is a humor author and fiction strategist, as well as the owner of FFS Media. The Sell More Books Show is a weekly podcast focusing on helping new and experienced authors stay up-to-date with the latest self-publishing and indie news, tools and book selling and marketing strategies.
It's clear to anyone who has eyes that there is absolutely no reason at all to go to traditional publishing — they provide almost no added value, writes Kristine Kathryn Rusch, with plenty of data from a recent trial between two giant publishers to back up her opinion. New York Times and USA Today bestselling author Kristine Kathryn Rusch writes bestselling science fiction and fantasy, award-winning mysteries, acclaimed mainstream fiction, controversial nonfiction, and the occasional romance. At KrisWrites.com, Rusch offers her thoughts about the publishing industry and other topics.
The average person in 2022 spends more than two hours per day on social media platforms. Imagine how many books you could write in a year if you got those hours back! And data shows that social media does not help authors sell more books. Author and podcaster Sandy Cooper says you can communicate with people through your email list or in real life — or in many other ways. She has a free guide, 27 Ways to Grow Your Audience Outside of Social Media. Thomas Umstattd Jr. is the CEO of Author Media, literary agent, author, podcaster, and marketing expert. For more, check out his website ThomasUmstattd.com. The Novel Marketing Podcast is all about the business side of being a successful author.
Other business advice this week:
---
Am I missing any writing advice sites? Email me at [email protected] or leave a note in the comments below.