Reading Time:
9
minutes
Some articles may include Amazon affiliate links. All proceeds go to helping us pay for original stories and to support writers of speculative fiction. Read more here.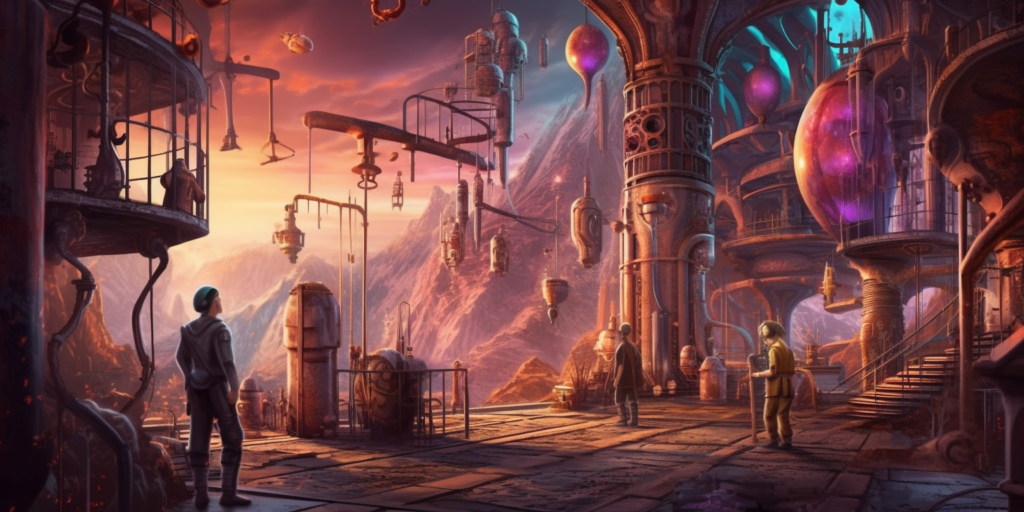 I subscribe to more than 150 writing advice sites and gather the best posts for you every single Sunday. You can see all the previous writing advice of the week posts here and subscribe to the RSS feed for this writing advice series here (direct Feedly signup link).
Productivity, mood management, and battling the demons inside
Be strategic about managing your energy, your day job career, set minimal writing goals, pick smaller, achievable goals, and embrace the joy and magic of creative writing. Jed Herne is a fantasy and video game writer and a writing coach. For more about him, check out his website, JedHerne.com. Jed Herne is also the name of a writing advice YouTube channel.
Ignore those people who say you have to write every day to be a writer. All you have to do every day is think like a writer. Having occasional rest days when you recover and recharge will improve your writing — and your productivity — overall. Alan Baxter is a British-Australian, multi-award-winning author of horror, supernatural thrillers and dark fantasy liberally mixed with crime, mystery and noir. At Alan Baxter – Warrior Scribe, Alan offers writing advice and free short stories.
Nice post about AI — and how human writers should put more heart into their writing. Great advice for anyone struggling with what it means to be creative in the age of generative AI. Thriller writer James Scott Bell is the author of more than twenty books about writing, and you can follow him on Twitter at @jamesscottbell. His website is JamesScottBell.com. The Kill Zone is the home of eleven top suspense writers and publishing professionals. They cover the publishing business, marketing how-tos, and the craft of writing. Follow them on RSS here (direct Feedly signup link). Follow them on Twitter @killzoneauthors.
Other motivational advice this week:
The art and craft of writing
This is from me. I wrote this article yesterday, but figured that I should mention it here in case you haven't seen it. That's because there's now an AI that can read an entire book, of up to 75,000 words, in one go, and then analyze it. It can create an outline. A character list — with detailed descriptions of each character. It can track character arcs, turning points, and themes. And it can identify plot holes and narrative issues and style problems. It's crazy good. It's not that good at writing, or at grammar, but it's really good at high-level structural and style editing. It's called Claude and you can get a free trial for seven days and check it out. I personally wouldn't spend the $200 bucks a year on it just yet, but I expect similar capabilities to appear quickly from other platforms, like ChatGPT and Google Bard, or be included as part of Microsoft Word and Google Docs and other writing platforms.
Sometimes, you can just summarize what happened, in passing — or have a character mention it — and that's fine for some story events. But key turning points in a novel should happen "on screen" — in order words, told in detail, as they happen. Philip Athans is the New York Times best-selling author of Annihilation and a dozen other books including The Guide to Writing Fantasy and Science Fiction, and "Writing Monsters. His blog, Fantasy Author's Handbook, is updated every Tuesday, and you can follow him on Twitter at @PhilAthans. Fantasy Author's Handbook offers advice for authors of fantasy, science fiction, and horror.
This post likens AI to a microwave. Yes, it can speed up cooking, for some things, but it's not good at everything. Similarly, AI can help with, say, keyword research or brainstorming titles, but sometimes it just produces flavorless mush. Anne Janzer is an award-winning author, armchair cognitive science geek, nonfiction author coach, marketing practitioner, and blogger. Follow her on Facebook at @AnneHJanzer or on Twitter at @AnneJanzer. At AnneJanzer.com, Janzer offers writing and publishing advice. For more like this, subscribe to the site's RSS feed (directly Feedly link here).
Best plot devices that appear in stories, with examples from The Godfather, Star Wars, Game of Thrones, Die Hard, and more. Brandon McNulty writes supernatural thrillers, horror, and suspense. For more about him, check out his website, BrandonMcNnulty.com. Writer Brandon McNulty is a YouTube channel with nearly 40,000 subscribers that offers writing advice.
Automated grammar tools can give inappropriate or contradictory advice. When you're confused, look to people for advice. Even without hiring a professional editor, you can get help from your critique group, your beta readers, and writing conferences' critiques and contests. Edie Melson is an author, editor and blogger—is a leading professional within the writing industry, as well as a popular instructor and mentor. For more, check out her website, EdieMelson.com, or follow her on Twitter at @EdieMelson or on Facebook at @Edie Mahoney Melson. The Write Conversation frequently makes the top lists of writing advice blogs. Follow them via their RSS feed (direct Feedly link here).
Some stories require the situation to go downhill for over a chapter. Your hero needs agency during that time, but if they have agency, how do you keep them from fixing everything? Chris Winkle is the founder and editor-in-chief of Mythcreants. Mythcreants is my all-time favorite writing advice site. Get their RSS feed here (direct Feedly signup link) or follow them on Twitter @Mythcreants and on Facebook at @mythcreants.
Other writing advice this week:
The business side of writing
You're more likely to make a living if you self-publish, according to the ALLi author survey. Median revenue in 2022 for self-published authors was US$12,749 and growing at 53%. Meanwhile, median incomes for traditionally published authors is down. This article goes into deeper depth on the statistics, plus differences between part-time and full-time authors. The AskALLi Team is the group behind Self Publishing Advice, the advice center of the Alliance of Independent Authors. Self Publishing Advice is the advice center of the Alliance of Independent Authors. If you want more advice like this, subscribe to their RSS feed (direct Feedly signup link).
Top reasons: it's not their preferred subgenre, it needs too much editing, or they just don't have the bandwidth right now for that book. Jessica Faust is the owner and president at the BookEnds literary agency. Follow her on Twitter at @BookEndsJessica or on Instagram at @jfaust_bookends or email her directly at [email protected]. James McGowan is a literary agent at the agency. BookEnds is a literary agency that represents more than 300 authors and illustrations, both fiction and non-fiction, including several New York Times and USA today bestsellers. They are currently open to submissions. If you want more advice like this, subscribe to their RSS feed (direct Feedly signup link) or follow them on Twitter at @bookendslit or on Facebook at @BookEndsLiterary.
We can't fight the future. Those who deny that the world is changing will probably lose everything. Those of us who understand that change is inevitable will survive. Those of us who are figuring out how to make that change work for us will do better. New York Times and USA Today bestselling author Kristine Kathryn Rusch writes bestselling science fiction and fantasy, award-winning mysteries, acclaimed mainstream fiction, controversial nonfiction, and the occasional romance. At KrisWrites.com, Rusch offers her thoughts about the publishing industry and other topics.
TLDR: No, no it won't. But it doesn't hurt, especially if the followers are engaging with the author. Dan Blank is a marketing expert who's worked with thousands of writers and creators over the past ten years. At We Grow Media, Blank offers one-on-one marketing consulting to help authors grow their platforms, create meaningful connections with readers, and prepare for big book launches.
Publishing expert Jane Friedman talks about AI, hybrid publishing, and a new subscription-based platform for authors — Ream. Novelist Kevin Tumlinson is also the director of marketing at Draft2Digital. Draft2Digital is one of the leading publishing platforms that helps authors publish their books to multiple platforms. It also has a very nice and easy ebook creation and formatting tool.
Amazon changed their categories system for Kindle Direct Publishing books. Now, authors should stick to just one to three categories. Previously, authors could have up to ten categories, but the additional categories didn't improve discoverability or sales. Dale L. Roberts is a self-publishing advocate, fitness author, and video content creator. Self-Publishing with Dale is a YouTube channel with millions of views.
Other business advice this week:
---
Am I missing any writing advice sites? Email me at [email protected] or leave a note in the comments below.