Some articles may include Amazon affiliate links. All proceeds go to helping us pay for original stories and to support writers of speculative fiction. Read more here.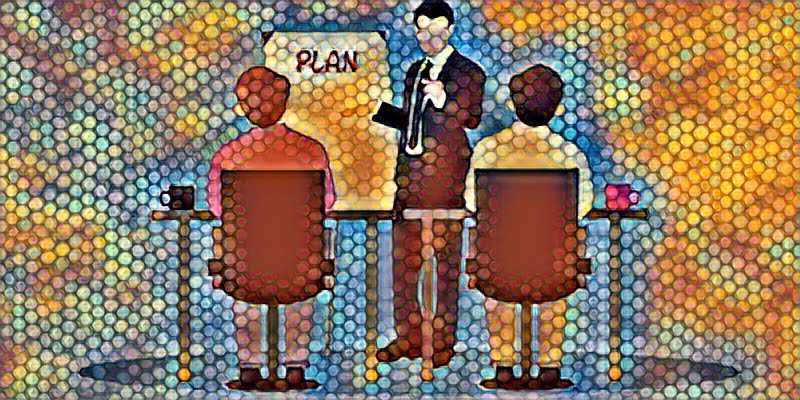 I subscribe to dozens of writing advice sites and new advice articles come into my news reader at a steady pace. You can see some of my favorites at my Writing Advice Sites resource page.
Here are the best writing advice posts from this previous week. Occasionally I include an RSS feed. To subscribe to an RSS feed, add the feed URL to your RSS reader app. The most popular is Feedly, which is the one that I use. It has a website and mobile apps, and it keeps track of which articles you've read, synched across all your devices.
You can see all the previous writing advice of the week posts here and subscribe to the RSS feed for this writing advice series here (direct Feedly signup link).
This week, I've decided to divide the list into three categories.
The first, for the beginning writer, is about getting the writing process down. Finding time to write, discovering your own writing rituals, learning how to overcome your inner critics, fighting writer's block, and how to finish what you start. Experienced writers sometimes hit these speedbumps as well, but they can kill a career for a new writer before it even starts.
Second, for the writer who's already started getting the hang of the mechanics of getting the words down on paper, is improving the quality of the writing. Of course, you can't improve writing if you don't have any to improve, so the previous step is critical. But once you're getting words down, you can start asking yourself if they're the right words, or maybe you can find better words. And you can even start thinking about sentences, paragraphs, scenes, chapters, plots, character arcs — all that stuff that goes into writing readable work. And even experienced writers probably have areas where they can improve, or new things to learn.
Finally, for the writer who's finished stories or books that are ready for the public, there's the question of finding your publishing platform, producing the actual book, finding copyeditors and cover artists, marketing, and advertising. For beginning writers these are mostly theoretical questions, but for experienced writers, they are critical for success. And the answers keep changing as the industry changes, so staying on top of things is critical.
So here we go.
Productivity, mood management, and battling the demons inside
Rejection is tough on you as a writer. It's easy to lose confidence when you receive a rash of rejections for your writing, as even the kindest of rejection letters can leave you feeling disheartened. Amanda Winstead is a writer from the Portland area with a background in communications and a passion for telling stories. For more from her, follow her on Twitter at @AmandaWinsteadd. Two Drops of Ink publishes short stories, poetry, essays, interviews, literary criticism, book reviews, and biographical profiles of authors. Follow them on Facebook at @TwoDropsofInk. Subscribe to them via their RSS feed (direct Feedly signup link here).
When you make space for your writing, you're not being selfish or impractical. You're being reasonable. Setting boundaries really is the best skill you can learn as a writer. If you master that, you'll have plenty of time to learn anything else you need to know. Bryn Donovan is the executive editor for a publishing company as well as a writer, blogger, and writing coach. BrynDonovan.com offers writing and publishing advice and resources. For more advice like this, subscribe to them via their RSS feed (direct Feedly link here).
Other motivational advice this week:
The art and craft of writing
Readers have spoken: they want more diversity in fiction. And writers are stepping up, but it can be hard to write about someone who's different than you. Careful research is the key to avoiding misrepresentation, which causes harm to the very identities being portrayed and creates fallout for well-meaning writers when they're called out by readers. Lucy Hay is a script editor, author and blogger who helps writers at her site, Bang2write.com. Writers Helping Writers is a great site for writing advice. These guys also have the One Stop for Writers online tool set. Subscribe to them via their RSS feed (direct Feedly signup link here) or follow them on Facebook at @DescriptiveThesaurusCollection or on Twitter at @WriterThesaurus.
Every writer gets stuck from time to time. Some days, it's a short stall and you struggle with a single scene for a few hours before figuring out how to move forward. Fantasy author Janice Hardy has several must-have writing guides up on Amazon and you can follow her on Twitter @Janice_Hardy. Follow Janice Hardy's Fiction University via RSS feed here (direct Feedly signup link), or follow them on Facebook at @JaniceHardysFictionUniversity. Writers in the Storm is another great site for writing advice, with a group of regular contributors and guest writers who post frequently. It is very well worth following on RSS (direct Feedly signup link here).
Writers are repeatedly advised to "raise the stakes." Stakes are often defined as what the character has to lose. But when you understand—more accurately—the relationship between plot and stakes, you can create them more easily. And when you understand—more accurately—how they actually work, you can raise them by using the methods in this article. September Hawkes is a freelance editor. follow her on Twitter @SeptCFawkes and on Facebook at September C. Fawkes. MyStoryDoctor offers writing advice, editing, coaching, online courses, and live workshops. Subscribe to them via their RSS feed (direct Feedly signup link here).
Fast drafting is when we sit down and write a book within a given amount of time. It can be as short as two weeks. Mystery author Kristen Lamb is also the author of the social media guide book, Rise of the Machines: Human Authors in a Digital World as well as We Are Not Alone: The Writer's Guide to Social Media and Are You There, Blog? It's Me, Writer. Follow her on Twitter at @KristenLambTX or on Facebook at @authorkristenlamb. If you want more advice like this, follow the Kristen Lamb blog via its RSS feed (direct Feedly link).
When editors offer suggestions for improvement, remember it's about the work—the book, short story, novel, article, or poem—it's not about you. It's hard to hear someone criticize your baby and not take it personally. But that's all a part of becoming a professional writer. Rochelle Melander is a productivity expert and writing coach. She's the author of 12 books, including Level Up: Quests to Master Mindset, Overcome Procrastination and Increase Productivity. For more advice like this subscribe to Write Now Coach via their RSS feed (direct Feedly signup link), on Twitter at @WriteNowCoach and on Facebook at @WriteNowCoach.
Other writing advice this week:
The business side of writing
Seeking blurbs—quotes and endorsements—is a task that most writers absolutely hate. Here are some tips that can get you closer to a yes. Award-winning author Barbara Linn Probst writes literary fiction and blogs around writing. To learn more, visit her website at BarbaraLinnProbst.com/. Follow her on Facebook at Barbara Linn Probst. For more advice from Jane Friedman writing advice site, subscribe to their RSS feed (direct Feedly signup link here).
Learn how to get your book published, including the pros and cons of indie vs traditional publishing, small vs larger presses, and how to write an effective query letter. Jordan Kantey is a writer, marketer, community manager and product developer for Now Novel. You can find out more about him on his LinkedIn page. Now Novel is a company that offers writing sources, coaching, and editing. If you want more advice like this, subscribe to their RSS feed (direct Feedly signup link) or follow them on Twitter at @nownovel or on Facebook at @nownovel or subscribe to their YouTube channel.
Other business advice this week:
Podcasts
Sacha Black talks to Elana Johnson all about writing and marketing systems. Sacha Black is a fantasy author and writing coach, with several writing advice books including 13 Steps to Evil: How to Craft Superbad Villains (Better Writers Series) May 9, 2017. Follow her on her website, Sacha Black, on Facebook at @Sacha Black or on Twitter at @sacha_black. Sacha Black is a site that offers writing advice, courses, and podcasts. Follow the site via their RSS feed (direct Feedly link here).
Why do you need an email list when you can just reach readers with social media? How can you use reader magnets to build your email list? Tammi Labrecque gives beginner and advanced tips for book marketing. Joanna Penn has been sharing writing and publishing advice since 2008 at The Creative Penn and is the author of Successful Self-Publishing and many other writing and publishing advice books. She also has one of my favorite writing advice podcasts, and you can subscribe to it on Apple Podcasts, Google Podcasts, Spotify, or Stitcher. The Creative Penn offers articles, videos, books, tools, and courses for independent authors.
TikTok is not a new-new platform per se, but as social media sites go it's relatively young, and it's gotten such great buzz. Especially with the #BookTok hashtag building so much interest for books.
Penny Sansevieri is the CEO and founder of Author Marketing Experts, an adjunct professor at NYU, and a best-selling author and internationally recognized book marketing and media relations expert. Follow her on Twitter at @Bookgal and on Facebook at @therealbookgal. Her book, How to Sell Books by the Truckload on Amazon, has just been updated for 2021 and is in Kindle Unlimited. Author Marketing Experts is a book promotion company. For more advice like this subscribe to their RSS feed (direct Feedly signup link).
Today's show covers what indie authors are doing to make it big with Amazon and how to prove you're not a hack writer, among other topics. Bryan Cohen is an experienced copywriter, bestselling author, and the founder of Best Page Forward and Amazon Ad School. You can find out more about Bryan at BryanCohen.com. H. Claire Taylor is a humor author and fiction strategist, as well as the owner of FFS Media. The Sell More Books Show is a weekly podcast focusing on helping new and experienced authors stay up-to-date with the latest self-publishing and indie news, tools and book selling and marketing strategies.
Opening Scenes by Oren Ashkenazi, Chris Winkle, and Wes Matlock
But what should be in the opening scene, and, just as importantly, what shouldn't be in that scene? That's what the Mythcreants folks are discussing in this episode, as well as scene setting, building attachment, and the importance of novelty. Oren Ashkenazi is the a speculative fiction manuscript editor, Chris Winkle is the founder and editor-in-chief, and Wes Matlock is a content editor at Mythcreants. Mythcreants is my all-time favorite writing advice site. Get their RSS feed here (direct Feedly signup link) or follow them on Twitter @Mythcreants and on Facebook at @mythcreants.
Other podcasts from this past week:
Videos
There is much focus (and rightfully so) on an author's first book. But what comes next? What if the book doesn't sell? Or your publisher doesn't want your second book? Or better, they do?
Jessica Faust is the owner and president at the BookEnds literary agency. Follow her on Twitter at @BookEndsJessica or on Instagram at @jfaust_bookends or email her directly at [email protected]ndsliterary.com. James McGowan is a literary agent at the agency. BookEnds is a literary agency that represents more than 300 authors and illustrations, both fiction and non-fiction, including several New York Times and USA today bestsellers. They are currently open to submissions. If you want more advice like this, subscribe to their RSS feed (direct Feedly signup link) or follow them on Twitter at @bookendslit or on Facebook at @BookEndsLiterary.
If your social media strategy is to post when the urge strikes you're probably not having a lot of success building your author platform. Sitting down and planning your social media with a content calendar is a great way to create a strategy for posting as well as reduce the effort it takes to be consistent. Julie Broad heads up a team of self-publishing experts at Book Launchers. Book Launchers is mostly aimed at non-fiction book authors, but with useful advice for fiction authors as well. You can also follow them on Facebook at @booklaunchers and on Twitter at @booklaunchers. And, of course, subscribe to their YouTube channel.
This video explores the importance of the moral premise and how it shapes the story from an ethical and moral perspective. Stavros Halvatzis Get Writing is Stavros Halvatzis's YouTube channel. For more advice like this, check out StavrosHalvatzis.com or follow himvia his RSS feed (direct Feedly link here).
Other videos from this past week:
---
Am I missing any writing advice sites? Email me at [email protected] or leave a note in the comments below.