Reading Time:
8
minutes
Some articles may include Amazon affiliate links. All proceeds go to helping us pay for original stories and to support writers of speculative fiction. Read more here.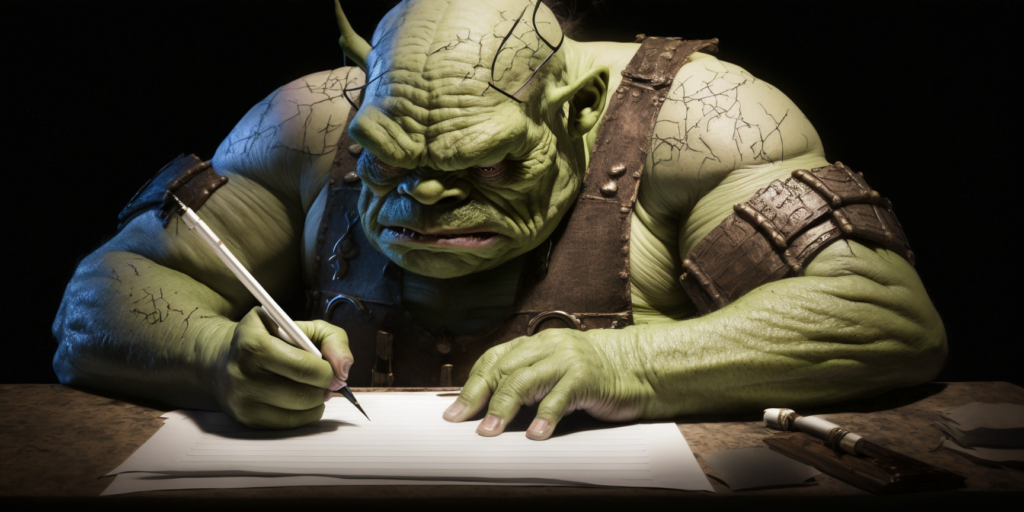 I subscribe to more than 150 writing advice sites and gather the best posts for you every single Sunday. You can see all the previous writing advice of the week posts here and subscribe to the RSS feed for this writing advice series here (direct Feedly signup link).
Productivity, mood management, and battling the demons inside
While most people talk about the tactical things around writing a book: what software you should use, when you should write, what tools help, how to format your book… not enough people talk about the mindset behind publishing. Self Publishing School offers online courses about self publishing, as well as a podcast, blog, and other resources. For more advice like this subscribe to their RSS feed (direct Feedly signup link), on Twitter at @Self_Pub_School and on Facebook at @Self Publishing School.
Get a fresh perspective by tapping into your inner creative genius and asking yourself various questions to trigger new ideas, such as adding a trope you enjoy, changing or adding a point of view, making it a sequel or spin-off of a different book, turning it upside down, making it a retelling, changing the genre, or combining story ideas. Abbie Emmons teaches writers how to make their stories matter. For more advice like this, check out her website, AbbieE.com. Abbie Emmons is a YouTube channel about writing from writing instructor and author of the same name.
Authors need to set healthy expectations, surround themselves with the right people, and trust their own process in order to succeed in the competitive publishing industry. Jessica Faust is the owner and president at the BookEnds literary agency. Follow her on Twitter at @BookEndsJessica or on Instagram at @jfaust_bookends or email her directly at [email protected]. James McGowan is a literary agent at the agency. BookEnds is a literary agency that represents more than 300 authors and illustrations, both fiction and non-fiction, including several New York Times and USA today bestsellers. They are currently open to submissions. If you want more advice like this, subscribe to their RSS feed (direct Feedly signup link) or follow them on Twitter at @bookendslit or on Facebook at @BookEndsLiterary.
This video discusses two ways to get around writer's block if you get stuck — using random generators or getting someone else's opinion. Becca Syme is a Gallup-certified strengths coach, author coach, and nonfiction author who's coached more than 5,700 authors. The QuitCast for Writers is a video podcast where Becca Syme discusses what to keep, what to quit, and what to question, if you are trying to make a go of the author career.
Other motivational advice this week:
The art and craft of writing
This is a nice and clear overview of how to punctuate inside and outside quotation marks. As an editor, I strongly endorse this advice — most submissions I see from new writers, regardless of genre, fail to punctuate quotations correctly and it makes my eyeballs bleed. Tiffany Yates Martin has spent nearly thirty years as an editor in the publishing industry, working with major publishers and New York Times, Washington Post, Wall Street Journal, and USA Today bestselling and award-winning authors as well as indie and newer writers, and is the founder of FoxPrint Editorial and author of the bestseller Intuitive Editing: A Creative and Practical Guide to Revising Your Writing. Writer Unboxed is a fantastic writing advice site, with lots of helpful articles from some of the biggest names in the field. Follow them on RSS (direct Feedly signup link) and on Twitter.
How to get our defeated characters' out of harms way, why it's important to walk through your fight scenes before your characters do, and more. Carla Hoch is the author of the Writer's Digest book Fight Write: How to Write Believable Fight Scenes. Her blog, FightWrite.net, was in Writer's Digest Top Websites for Writers in 2019 and 2020. She has training in almost a dozen martial arts and competes in Brazilian jiujitsu. She regularly teaches the craft of writing fight scenes as well as the mechanics of fighting for writers. Follow Writer's Digest via their RSS feed (direct Feedly signup link), on Twitter at @WritersDigest and on Facebook at @writersdigest.
Is your manuscript full of scenes where the protagonists hang out and have fun together? That often leads to a story without structure that bores readers. You can find large-scale problems to hold the story together, and you'll also need to keep characters busy with obstacles at the scene or chapter level. Chris Winkle is the founder and editor-in-chief of Mythcreants. Mythcreants is my all-time favorite writing advice site. Get their RSS feed here (direct Feedly signup link) or follow them on Twitter @Mythcreants and on Facebook at @mythcreants.
Other writing advice this week:
The business side of writing
Prolific fantasy author Lindsay Buroker — and host of the Six Figure Authors podcast — talks about the core fundamentals of a successful independent author business. Joanna Penn has been sharing writing and publishing advice since 2008 at The Creative Penn and is the author of Successful Self-Publishing and many other writing and publishing advice books. She also has one of my favorite writing advice podcasts, and you can subscribe to it on Apple Podcasts, Google Podcasts, Spotify, or Stitcher. The Creative Penn offers articles, videos, books, tools, and courses for independent authors.
The potential of AI in book writing — and the importance of injecting personal voice and value into writing to create something that AI cannot replicate. Also, growth of the book publishing industry, options available to authors to keep their rights and royalties, AI audiobook production, plagiarism and copyright issues, and how to capitalize on speaking opportunities. Julie Broad heads up a team of self-publishing experts at Book Launchers. Book Launchers is mostly aimed at non-fiction book authors, but with useful advice for fiction authors as well. You can also follow them on Facebook at @booklaunchers and on Twitter at @booklaunchers. And, of course, subscribe to their YouTube channel.
Other business advice this week:
---
Am I missing any writing advice sites? Email me at [email protected] or leave a note in the comments below.