Reading Time:
9
minutes
Some articles may include Amazon affiliate links. All proceeds go to helping us pay for original stories and to support writers of speculative fiction. Read more here.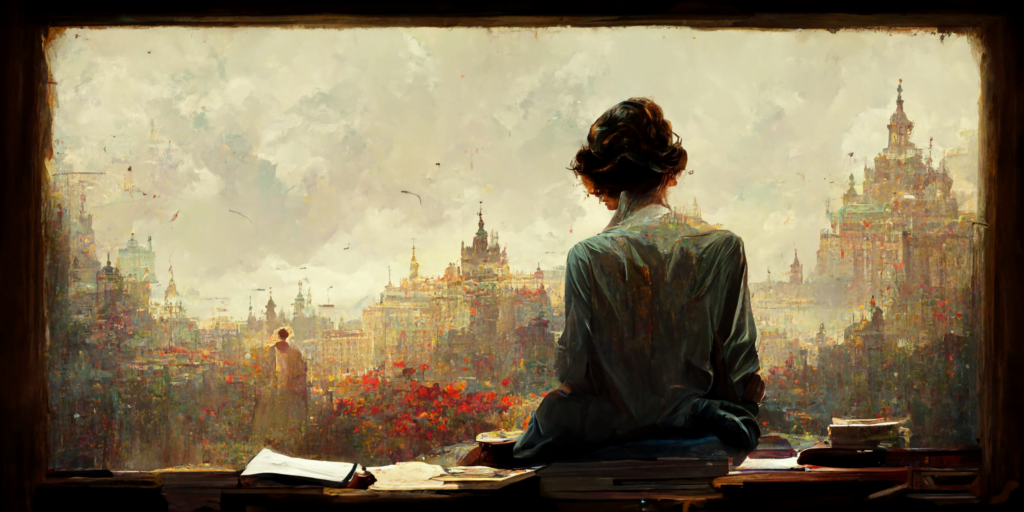 I subscribe to more than 150 writing advice sites and gather the best posts for you every single Sunday. You can see all the previous writing advice of the week posts here and subscribe to the RSS feed for this writing advice series here (direct Feedly signup link).
Productivity, mood management, and battling the demons inside
Pay attention to the things that are easy for you and try to do them more often. The easiest way to bring your "A" game to your writing life is to play to your strengths. Jenny Hansen is a fiction writer. Check out Hansen's personal blog, More Cowbell, on follow her on Facebook at @JennyHansenAuthor. Writers in the Storm is another great site for writing advice, with a group of regular contributors and guest writers who post frequently. It is very well worth following on RSS (direct Feedly signup link here).
Video: Author Burnout by Kristina Adams and Ellie Betts
This video features an interview with Becca Syme, a strengths coach and host of the Quitcast for Writers and the teacher of the popular Write Better-Faster class. She's coached more than 5700 authors. She talks about what author burnout looks like, why so many writers go through burnout more than once, how to avoid burning out – even if you're on the precipice – and how long it takes to recover from burnout. Kristina Adams is a bestselling author and writing instructor. Find out more at her website, KristinaAdamsAuthor.com. The Writer's Mindset is a YouTube channel from the team behind The Writer's Cookbook, a site that offers writing workshops and courses as well as writing and marketing services. For more advice like this, follow them on Twitter at @writingcookbook and on Facebook at @writingcookbook .
How to get around writer's block by making a decision tree. Kelsey Allagood is a fantasy writer and political analyst. For more advice like this, follow Allagood on Twitter at @KelseyAllagood. Her website is KelseyAllagood.com. Writer Unboxed is a fantastic writing advice site, with lots of helpful articles from some of the biggest names in the field. Follow them on RSS (direct Feedly signup link) and on Twitter.
Other motivational advice this week:
The art and craft of writing
Plots most commonly fail when they're approached as an isolated element of story, a series of interesting events for authors to plug their characters into, or when interesting characters are randomly loosed into an intriguing situation with no specific destination or purpose. Tiffany Yates Martin has spent nearly thirty years as an editor in the publishing industry, working with major publishers and the New York Times, Washington Post, Wall Street Journal, and USA Today bestselling and award-winning authors as well as indie and newer writers, and is the founder of FoxPrint Editorial and author of the bestseller Intuitive Editing: A Creative and Practical Guide to Revising Your Writing. For more advice from Jane Friedman writing advice site, subscribe to their RSS feed (direct Feedly signup link here).
Some characters are so dynamic on the page it's easy to imagine them as real people. Everything they say, do, and think is consistent with who they are, they have a past and present, and readers never have to guess what they feel, want, or need. This type of authenticity comes about because the writer has invested a good amount of time getting to know the character inside and out, and they kept information about them on hand so they could reference it throughout writing and revising to avoid character-specific mistakes. Writers Helping Writers co-founder Angela Ackerman is a writing coach, international speaker, and co-author of the bestselling book, The Emotion Thesaurus and its many sequels. I own a copy of this book and use it frequently, and highly recommend it. Follow Ackerman on Twitter at @AngelaAckerman. On her website, ElizabethSpannCraig.com, Craig and her guest authors offer advice on writing and publishing.
How to write about AI without making AIs so superpowered that they interfere with your plotting. Oren Ashkenazi is a speculative fiction manuscript editor at Mythcreants. Mythcreants is my all-time favorite writing advice site. Get their RSS feed here (direct Feedly signup link) or follow them on Twitter @Mythcreants and on Facebook at @mythcreants.
How the first act of a story telegraphs the last, or how to break your manuscript down into easily-manageable sequences. Valerie Francis and Melanie Hill are literary editors and writers. The Story Nerd podcast demystifies story theory so writers spend less time studying and more time writing.
Chances are your favorite author started their writing career by writing short stories. Big names and favorite writers like Stephen King, Neil Gaiman, Ray Bradbury, Kurt Vonnegut, Shirley Jackson, Louisa May Alcott, and Sylvia Plath are all short story writers. Sarah Gribble is a horror and fantasy author. Check out her website at Sarah-Gribble.com. The Write Practice is an advice site from a group of writers. They also have a writing critique community and a newsletter. Follow The Write Practice on Twitter, on Facebook, or subscribe to their RSS feed (direct Feedly signup link).
Other writing advice this week:
The business side of writing
How can you adapt your novel into a comic or graphic form? What are the different types? How does a creative career develop over the long term and when do you need to take a step back to consider how to move forward? Barry Nugent talks about all this and more. Joanna Penn has been sharing writing and publishing advice since 2008 at The Creative Penn and is the author of Successful Self-Publishing and many other writing and publishing advice books. She also has one of my favorite writing advice podcasts, and you can subscribe to it on Apple Podcasts, Google Podcasts, Spotify, or Stitcher. The Creative Penn offers articles, videos, books, tools, and courses for independent authors.
How to used LinkedIn to connect with people in the publishing industry. W. Terry Whalin, a writer and acquisitions editor lives in Colorado. A former magazine editor and former literary agent, Whalin is an acquisitions editor at Morgan James Publishing. He has written more than 60 nonfiction books including Jumpstart Your Publishing Dreams, 10 Publishing Myths, and Book Proposals That $ell, 21 Secrets To Speed Your Success. Almost an Author offers writing and publishing advice. For more like this, follow them on Twitter at @A3writers, on Facebook at @A3writers and subscribe to their RSS feed here (direct Feedly signup link).
Many people still believe they need a literary agent to become an author. They also think being an author means they have to be a good writer. These are just two of the myths discussed in this episode. Julie Broad heads up a team of self-publishing experts at Book Launchers. Book Launchers is mostly aimed at non-fiction book authors, but with useful advice for fiction authors as well. You can also follow them on Facebook at @booklaunchers and on Twitter at @booklaunchers. And, of course, subscribe to their YouTube channel.
A discussion with Dave Chesson about his passion for creating tools to help authors, and with Edgar nominated author Julia Spencer-Fleming about writing craft, including creating suspense no matter the kind of books you write. Mark Dawson is a USA Today bestselling author who teaches courses about book production and marketing. Check out his website at MarkJDawson.com. James Blatch writes military thrillers. For more, check out his website, JamesBlatch.com. On the Self Publishing Formula show, Mark Dawson and James Blatch talk about building a career as a self-published author.
Why writers like sidekicks. They might not be the focus of the narrative, but necessary to give the hero a reality check—and sometimes have their own heroic moments. Morgan Hazelwood writes from her lair in Northern Virginia. She's a blogger, vlogger, and podcaster of writing tips and writerly musings, plus an actively querying fantasy author. For more advice like this, follow her on Twitter at @MorganHzlwood, on Facebook at Morgan Hazelwood, and on YouTube at Morgan Hazelwood. At Morgan Hazelwood, she offers writing advice and resources.
Other business advice this week:
---
Am I missing any writing advice sites? Email me at [email protected] or leave a note in the comments below.