Reading Time:
10
minutes
Some articles may include Amazon affiliate links. All proceeds go to helping us pay for original stories and to support writers of speculative fiction. Read more here.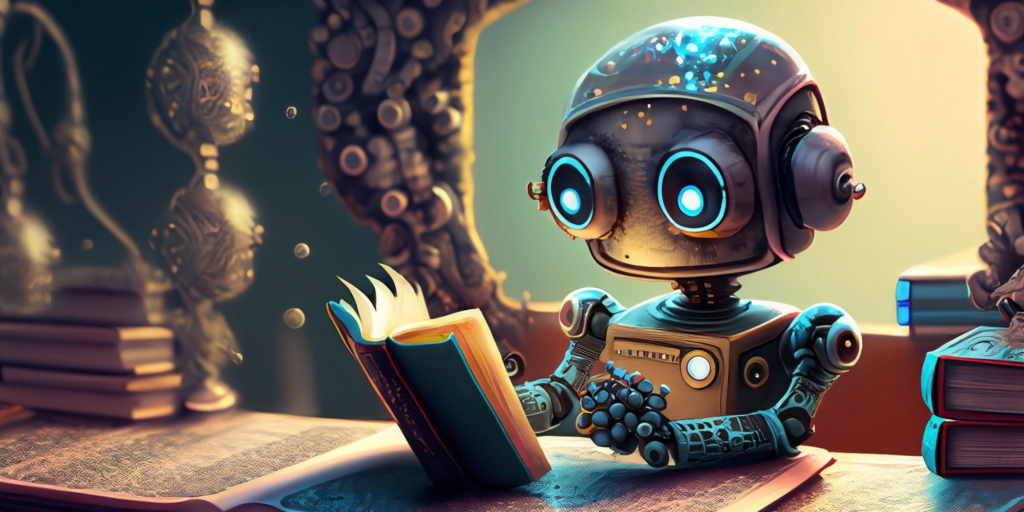 National Novel Writing Month is just around the corner and many of us are ideating or planning for the big 50K. But if you find yourself doing anything at all except what you want to get done within the next week and a half before November 1, check out these articles about balancing priorities and meeting goals and pick up a few tips to get through writer's block, too. And if you're using November to edit a draft rather than write a new story, be sure to find something that fits your niche in the art and craft section. Happy writing and editing, y'all!
We subscribe to more than 180 writing advice sites and gather the best posts for you every single Sunday. You can see all the previous writing advice of the week posts here and subscribe to the RSS feed for this writing advice series here (direct Feedly signup link).
Productivity, mood management, and battling the demons inside
In this post from The Writer's Kitchen, Anne Janzer offers relatable and practical advice for juggling multiple writing projects and shares some wisdom about taking on multiple projects at once. If you're a writer who needs to bounce around among ideas, allowing each to marinate between work, it's easy to fall into the trappings of procrastination. Anne calls out the behaviors that stall the process, rather than enhancing it. Anne Janzer is an award-winning author, armchair cognitive science geek, nonfiction author coach, marketing practitioner, and blogger. Follow her on Facebook at @AnneHJanzer or on Twitter at @AnneJanzer.
Do you find your mind wandering when you sit down to write? How about distractions? Do you take time to relax? Daphne Gray-Grant offers insight into the origin of a wandering mind and how to keep that gray-matter wanderer on the right path instead. Tips range from doodling, exercise, scheduling a daydream sesh, and more. Daphne Gray-Grant is a writing coach, author of Your Happy First Draft, and host of The Write Question show on YouTube. Publication Coach offers books, courses, videos, and one-on-one coaching for authors. If you want more advice like this, subscribe to their RSS feed (direct Feedly signup link) or follow them on Twitter at @pubcoach or subscribe to their YouTube channel.
If you've ever dealt with a case of writer's block—or scrapped a story because of it—you know how challenging it can be to get beyond the hump. In this video, Brenden and Ayden Pugh share their perspectives on the sources of writer's block and how to find answers and creative solutions to overcome it. Save a few tips for yourself to pull out when you need them. Brenden Pugh is a fantasy novelist who is working on the first novel of a series. Author Quest is a YouTube channel about how to write a book, write a good story that people actually want to read, and maybe make a living off of it. Also — check out their follow-up video, 5 Unusual Tips for Overcoming Writer's Block.
Need more? Grab some extra motivation and and good vibes here:
The art and craft of writing
The key to crushing NaNoWriMo and getting your 50k? Planning. So simple, but it's not easy for every writer. I loved this quick and detailed article from Roz Morris about how to ask yourself the right questions and get set up to meet your writing goals before you go on a "quick" Google search and wind up down a rabbit hole. Roz Morris is an author, book doctor, and a bestselling ghostwriter. At Nail Your Novel, Roz Morris offers advice about writing, publishing and self-publishing.
Readers—and writers—love a good magic system, and why not? The excitement of something new, the added danger, the intrigue. Building a cohesive and practical magic system that invites readers to suspend their disbelief doesn't have to be complicated, and the answer may be in story structure. C.R. Rowenson offers a practical way to incorporate magic systems into the world of your fantasy story and the two items you need to start. C.R. Rowenson is an award-winning author, blogger, and writing coach, who studies magic-building like others study oil-painting. You can visit him on Youtube at The Magic Engineer channel or his website to witness, fuel, or join his obsession. Helping Writers Become Authors is one of our favorite writing advice sites. Follow it via its RSS feed (direct Feedly signup link), on Twitter, and on Facebook.
Many writing advice articles tell you to "leave readers guessing," but not all tell when the guessing is too much for even the most invested readers. After all that effort spent developing your story, make sure your readers are asking the kinds of questions that keep them turning pages, not the kind that could result in a DNF. Savannah Gilbo shares questions your readers should never have to ask in this audio blog. Savannah Gilbo is a developmental editor and book coach.
Need more? There were loads of great craft articles and other media this week from the high-level to the super niche. Peruse them here:
The business side of writing
Most authors I talk to balk at the idea of marketing or…gulp…selling. If you're a writer reasonably firm on your (correct, IMO) opinion that novels and books are artforms, not merely products with price tags, you may be shying away from selling because it feels gross. But selling is a reality for novelists and writers just as much as it is for producers in any other industry. Being in the business of words means we must also be in the business of selling those words. Philip Athans is the New York Times best-selling author of Annihilation and a dozen other books including The Guide to Writing Fantasy and Science Fiction, and "Writing Monsters. His blog, Fantasy Author's Handbook, is updated every Tuesday, and you can follow him on Twitter at @PhilAthans.
And since we're on the topic of sales and marketing, and most authors I know aren't raking in the dough, finding practical ways to build an audience ready to buy your novel when it's finally available is a practice in patience and networking. This business article, adapted from a 2011 interview with Joel Friedlander (now deceased), lays out a comprehensive pathway of free marketing activities you start doing now.
If you're the kind of author who can invest in getting some help with your novel, there are lots of options. So how can you weed through the noise to find the publishing services company that is right for you and your work? Michele DeFilippo of 1106 Design shares her insights from end-to-end book design, production, and publishing services for independent authors using an approach that values aesthetics, reliability, and perceived value for the reader who will ultimately choose to buy your book.
Want more on the business side of the writing life? Look no further than the bulleted list below:
Get curated advice from more than 180 writing advice sites compiled for you every Sunday. Check out our previous writing advice of the week posts here and don't forget to subscribe to the RSS feed for this writing advice series here (direct Feedly signup link).
Are we missing any writing advice sites? Send a note to [email protected] or leave a suggestion in the comments below.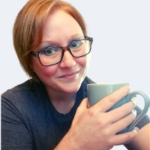 Fallon Clark is a Vermont-based manuscript development coach and editor serving fiction and creative non-fiction authors. Her writing has been published in Flash Fiction Magazine. Check out her website, FallonEdits.com, or connect with her on LinkedIn or Substack.