Reading Time:
8
minutes
Some articles may include Amazon affiliate links. All proceeds go to helping us pay for original stories and to support writers of speculative fiction. Read more here.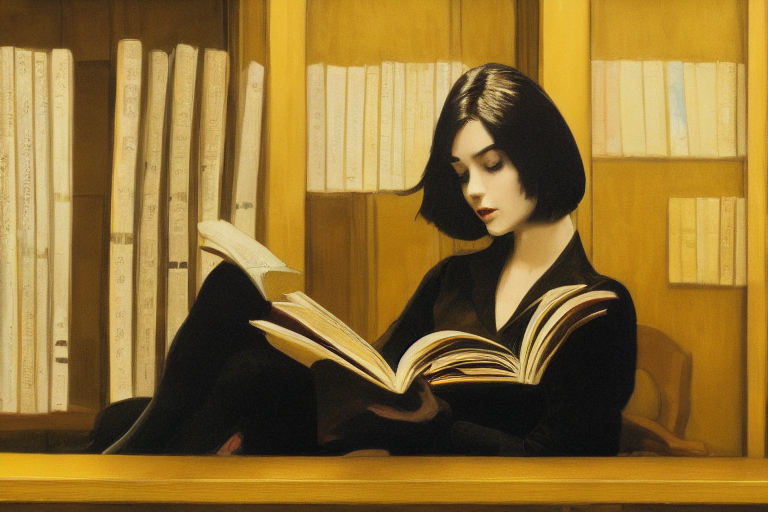 I subscribe to more than 150 writing advice sites and gather the best posts for you every single Sunday. You can see all the previous writing advice of the week posts here and subscribe to the RSS feed for this writing advice series here (direct Feedly signup link).
Productivity, mood management, and battling the demons inside
Writers often sabotage themselves with faulty thinking. Negative thinking. Catastrophic thinking. And they let the mind monsters win. If you identify and challenge your faulty thinking, you can manage your mind monsters, manage your thinking, and manage your mood. Margie Lawson left a career in psychology to focus on another passion—helping writers make their stories, characters, and words strong. Using a psychologically-based, deep-editing approach, she teaches writers how to bring emotion to the page. To learn more, and sign up for Margie's newsletter, visit MargieLawson.com. Writers in the Storm is another great site for writing advice, with a group of regular contributors and guest writers who post frequently. It is very well worth following on RSS (direct Feedly signup link here).
Maria Brito talks about finding the courage to start a creative business when you have a steady, well-paid job. Joanna Penn has been sharing writing and publishing advice since 2008 at The Creative Penn and is the author of Successful Self-Publishing and many other writing and publishing advice books. She also has one of my favorite writing advice podcasts, and you can subscribe to it on Apple Podcasts, Google Podcasts, Spotify, or Stitcher. The Creative Penn offers articles, videos, books, tools, and courses for independent authors.
To help you stay motivated and get your words down on the page, you may find it beneficial to find a writing group. Not all writing groups are the same though, so in this video Julie Broad of Book Launchers breaks down what you'll find in your search for a writing group and how to join and exit a writing group. Julie Broad heads up a team of self-publishing experts at Book Launchers. Book Launchers is mostly aimed at non-fiction book authors, but with useful advice for fiction authors as well. You can also follow them on Facebook at @booklaunchers and on Twitter at @booklaunchers. And, of course, subscribe to their YouTube channel.
A list of authors — including Frank McCabe and Laura Ingalls Wilder — who started writing late in life. Michael Gallant is a writer, musician, composer, producer, and entrepreneur. He lives in New York City. Follow him on Twitter at @Michael_Gallant. BookBaby bills itself as the nation's leading self-publishing services company. For more advice like this, subscribe to their RSS feed (directly Feedly link here), or follow them on Facebook at @BookBaby or on Twitter at @BookBaby.
Other motivational advice this week:
The art and craft of writing
While present tense may not be your cup of tea or the best fit for your current story, it has a couple of significant advantages — it is more concise and more immediate. Chris Winkle is the founder and editor-in-chief of Mythcreants. Mythcreants is my all-time favorite writing advice site. Get their RSS feed here (direct Feedly signup link) or follow them on Twitter @Mythcreants and on Facebook at @mythcreants.
The ticking clock as a narrative device won't turn you into Hitchcock overnight, but handled correctly, it will add suspense to your stories. Stavros Halvatzis is a writer and writing teacher. Get Writing is Stavros Halvatzis's YouTube channel. For more advice like this, check out StavrosHalvatzis.com or follow him via his RSS feed (direct Feedly link here).
Other writing advice this week:
The business side of writing
Why the basics matter with book marketing, the 10 Commandments of Writing, and how to get out of your stuck ways. Bryan Cohen is an experienced copywriter, bestselling author, and the founder of Best Page Forward and Amazon Ad School. You can find out more about Bryan at BryanCohen.com. H. Claire Taylor is a humor author and fiction strategist, as well as the owner of FFS Media. The Sell More Books Show is a weekly podcast focusing on helping new and experienced authors stay up-to-date with the latest self-publishing and indie news, tools and book selling and marketing strategies.
This episode's guest is Perry Marshall, one of the most expensive business strategists in the world, and the author of 80/20 Sales and Marketing and the Ultimate Guide to Google Advertising. Chandler Bolt is an investor, advisor, the CEO of Self-Publishing School andSelfPublishing.com, and the author of six bestselling books including his most recent book titled Published. Self Publishing School offers online courses about self publishing, as well as a podcast, blog, and other resources. For more advice like this subscribe to their RSS feed (direct Feedly signup link), on Twitter at @Self_Pub_School and on Facebook at @Self Publishing School.
One of my all-time favorite podcasts is back for a one-off show to talk about depressing industry trends. They discuss what to do when sales are down because of the economy and how to prepare for the coming age of AI. Lindsay Buroker writes fantasy and science fiction. Follow her on Facebook at @Lindsay Buroker or on Twitter at @GoblinWriter. Joseph Lallo writes science fiction and fantasy. Follow him on Twitter at @jrlallo or on Facebook at @JosephRLallo. Andrea Pearson has published over 60 titles under three pen names, including four marketing books for authors. She teaches marketing through her courses and at conferences and conventions and is an instructor for WMG's Business Master Class for Authors 6 Figure Authors is a podcast and YouTube channel focusing on writing and publishing books, hosted by three speculative fiction authors.
Other business advice this week:
---
Am I missing any writing advice sites? Email me at [email protected] or leave a note in the comments below.