Reading Time:
11
minutes
Some articles may include Amazon affiliate links. All proceeds go to helping us pay for original stories and to support writers of speculative fiction. Read more here.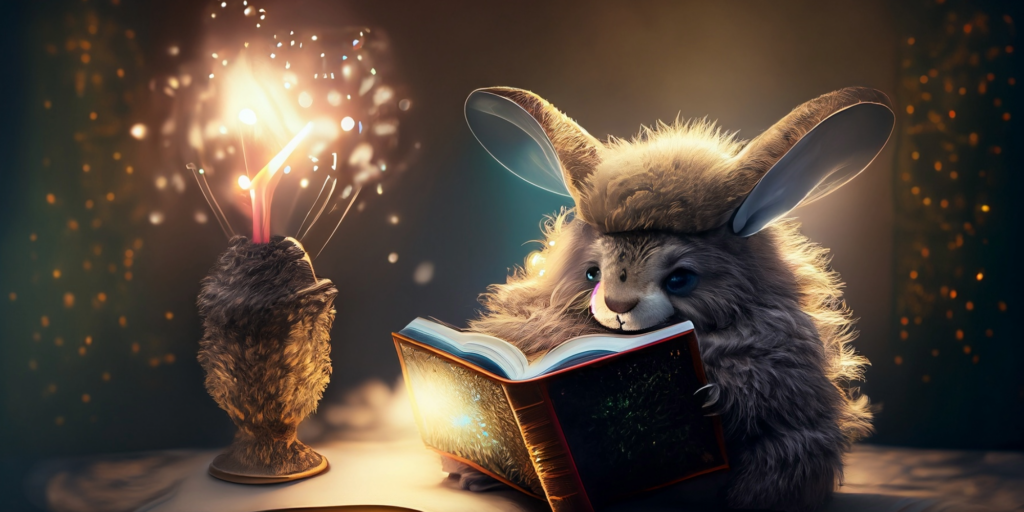 I subscribe to more than 180 writing advice sites and gather the best posts for you every single Sunday. You can see all the previous writing advice of the week posts here and subscribe to the RSS feed for this writing advice series here (direct Feedly signup link).
Productivity, mood management, and battling the demons inside
Take care of your physical health. Be consistent. Avoid comparing yourself to others. This is basic advice, but always good to have a reminder! Brenden Pugh is a fantasy novelist who is working on the first novel of a series. Writing Quest is a YouTube channel about the ideas, edits, and other faces that go into writing a book.
The five-minute workday is a great strategy if you're a writer having trouble getting started because there's just so much to do. Daphne Gray-Grant is a writing coach, author of Your Happy First Draft, and host of The Write Question show on YouTube. Publication Coach offers books, courses, videos, and one-on-one coaching for authors. If you want more advice like this, subscribe to their RSS feed (direct Feedly signup link) or follow them on Twitter at @pubcoach or subscribe to their YouTube channel.
Why it takes every author a different amount of time to write a book. Award-winning mystery author Reavis Wortham is best known for the Red River series and the Sonny Hawke series. Find out more at ReavisZWortham.com. The Kill Zone is the home of eleven top suspense writers and publishing professionals. They cover the publishing business, marketing how-tos, and the craft of writing. Follow them on RSS here (direct Feedly signup link). Follow them on Twitter @killzoneauthors.
The ability to start over from scratch when necessary is key to success. Savannah Gilbo is a developmental editor and book coach. At Savanna Gilbo, she offers writing and publishing advice.
Other motivational advice this week:
The art and craft of writing
Podcast: Mandatory Failure by Mary Robinette Kowal, DongWon Song, Erin Roberts, Dan Wells, and Howard Tayler
We talk with Howard Tayler about the story structure of a story with a BIG disaster in the middle — one which we don't recover from until the next book. We also talk about the weight of world-building and how to write for your ideal reader. And Howard considers the question, what is the cost of death if immortality exists? Mary Robinette Kowal is the Nebula and Hugo Award-winning author of the Lady Astronaut series and other books and the former president of the Science Fiction and Fantasy Writers of America. Howard V. Tayler is the creator of the webcomic Schlock Mercenary. Writing Excuses is a podcast about the art and business of writing. Support them on Patreon.
An overview of some Word alternatives for novelists, including Campfire, Scrivener, and OmmWriter. Karen Cioffi is an award-winning children's author, a successful children's ghostwriter with 300+ satisfied clients worldwide, and an author online platform instructor with WOW! Women on Writing. For more from Cioffi, check out her website at KarenCioffiWritingForChildren.com or follow her on Twitter @KarenCV or Facebook at @Writing for Children with Karen Cioffi.
Writers On The Move offers writing, publishing and book marketing advice from experienced authors and marketers.
Aeon Timeline is an app that helps you create a timeline of events for your book. It costs $65. Claire Fraise wrote her first novel when she was 16, and has since published two other supernatural thrillers. Connect with her on Instagram at @clairefraiseauthor, on Facebook at @clairefraiseauthor, or visit her website at ClaireFraise.com. Write with Claire Fraise is her YouTube channel.
Guest Randall Wood, CEO of ScribeCount, talks about how the tool, which starts at $10 a month, helps authors track book sales across all platforms. Novelist Kevin Tumlinson is also the director of marketing at Draft2Digital. Draft2Digital is one of the leading publishing platforms that helps authors publish their books to multiple platforms. It also has a very nice and easy ebook creation and formatting tool.
The steps are writing a one-paragraph synopsis, expanding it into three paragraphs, finding a story structure, match your story elements to the structure, then fill in the missing pieces. This is a good approach if you already know what your story is — but if you're looking to actually figure out what your story is, then a different process might work better. Brenden Pugh is a fantasy novelist who is working on the first novel of a series. Writing Quest is a YouTube channel about the ideas, edits, and other faces that go into writing a book.
Podcast: Mistakes In Character Arcs by Oren Ashkenazi, Chris Winkle, and Wes Matlock
Character development can get a bit confusing, as authors try to change too much, don't have a real problem to begin with, or aren't sure how to resolve the issue. Oren Ashkenazi is the speculative fiction manuscript editor, Chris Winkle is the founder and editor-in-chief, and Wes Matlock is a content editor at Mythcreants. Mythcreants is my all-time favorite writing advice site. Get their RSS feed here (direct Feedly signup link) or follow them on Twitter @Mythcreants and on Facebook at @mythcreants.
How do you get from raw reader comments to an actual edit plan, a plan that will improve the book for the most number of readers? Nicole Wilbur is a Canadian author and YouTuber. Check out her website at NicoleWilbur.com/. The Nicole Wilbur YouTube channel features videos about story structure, as well as writing vlogs, planning videos, and sharing the progress of her current projects.
This is the eighth episode of a fiction writing course. It covers the importance of having a promise early on in the story that helps give insight on the direction the story will go. Michael Jaymes is a published author and full-time professional outliner and writing coach. On his YouTube channel, James offers writing, editing and productivity advice.
Other writing advice this week:
The business side of writing
Podcast: Craft Jam: Conferences by Gabriela Pereira and Christa Vande Vegte
Should you attend a conference as a beginner writer? How to choose the right conference to attend, and the nuts and bolts on how to prepare for a conference. Gabriela Pereira is a writer, teacher, and self-proclaimed word nerd and the founder and instigator of DIYMFA.com, with a mission is to empower writers to take an entrepreneurial approach to their education and professional growth. Christa Vande Vegte is the operations assistant at DIY MFA. DiyMFA offers classes, advice articles and other training materials for writers. For more advice like this, follow them on Twitter at @DIYMFA and on Facebook at @DIYMFA or subscribe to their RSS feed (direct Feedly signup link).
Key takeaways: Kindle Unlimited subscribers read more books — and review more books — than average, with romance in particular getting a big boost from being in the program. Also, the total amount of money paid to authors is growing every month.
Clayton Noblit is a marketing manager at Written Word Media, a book marketing company. Follow Written Word Media via their RSS feed (direct Feedly signup link), on Facebook at @writtenwordmedia and on Twitter at @WrittenWordM.
How KDP account holders may unknowingly select duplicate or non-existent categories, and how specific keywords can influence automatic category placement. Dale L. Roberts is a self-publishing advocate, fitness author, and video content creator. Self-Publishing with Dale is a YouTube channel with millions of views.
Guest Inka York, writer of queer fantasy and contemporary gay romance, explains why she decided to pursue a subscription model on Ream in addition to the traditional retailer platforms. Ream is a new subscription platform similar to Patreon and Ko-fi, but one made for authors by authors. She also talks about the early release model she uses to attract subscribers. Fantasy author S. D. Huston is also a military war vet and a former college literature professor and writing coach. Check out her website at SDHuston.com. The S.D. Huston YouTube channel features interview and advice related to writing and publishing.
As AI tools become integrated into all writing, editing, and art tools, controversy about its use will fade, especially among younger people. The cost of creating content will fall, and creative people will have more opportunities to expand into multimedia content, video games, and more. Meanwhile, Amazon will become more competitive, requiring authors to invest more in ads, expand to other retailers, or start selling direct. Jason Hamilton is a fantasy author. Check out Hamilton's site, MythHQ. You can also follow him on Twitter at @StoryHobbit and on Facebook at Jason Hamilton. The Nerdy Novelist is a YouTube channel focusing on using AI to write and market books.
Other business advice this week:
---
Am I missing any writing advice sites? Email me at [email protected] or leave a note in the comments below.