Reading Time:
3
minutes
Some articles may include Amazon affiliate links. All proceeds go to helping us pay for original stories and to support writers of speculative fiction. Read more here.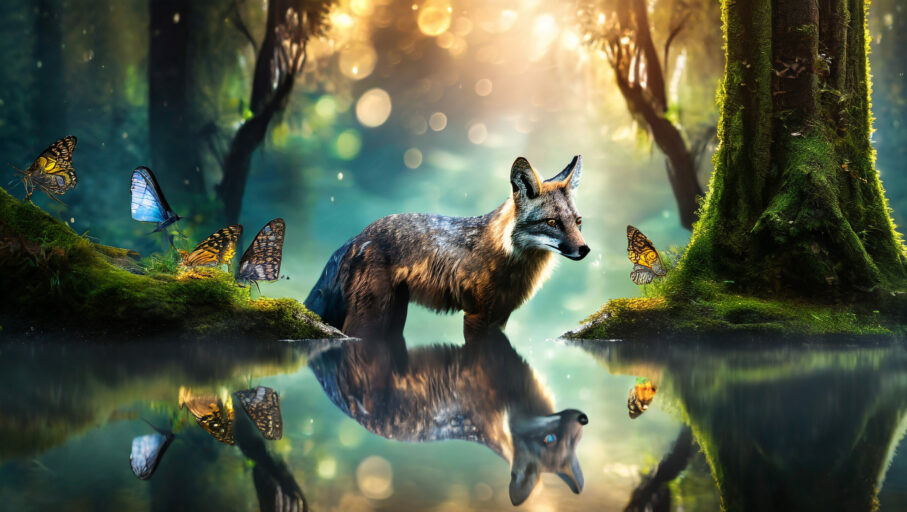 This year's National Novel Writing Month (NaNoWriMo) is underway, and hundreds of thousands of writers have signed up to write their novels, short story collections, memoirs, and more. But starting a novel and completing that novel are two different things.
Once the newness of NaNoWriMo is gone, the middle of November — and the middle of the novel — can easily fall into a slump. And there are lots of reasons this happens to well-intended authors regardless of how much pre-NaNo planning you've done. Whether it's imposter syndrome that has you down, the stress of balancing writing against all the other things we do each day, feeling a lack of inspiration, or something else, I want to help you get out of your own way so you can complete your story and gain that coveted sense of achievement of having crossed off "write a book" from your bucket list.
But getting out of your own way is easier said than done.
To prepare for her upcoming workshop, Rochelle Melander of Write Now! Coach shared Busting Five Myths of Writer's Block, an article designed to help you diagnose the source of your writerly slump so that you know what you need to do to climb out. Hint: it's not usually a lack of inspiration that holds you back but a lack of consistency, and this may be the key to getting through not just NaNo but any novel, whether it's your first or your latest.
And once you've diagnosed the reason for your writerly slump and know what you need to do, getting consistent with your writing is a likely next step. But frankly, consistency can be tough. If you're not used to cranking out 1,700 words or more each day, the word-count goal alone can feel big and scary. To help you tackle this mindset challenge, check out this video from Abbie Emmons about How To Write Consistently Every Day For NaNoWriMo 2023. Abbie and Kate talk about identifying your most creative hours each day, eliminating distractions, and making that daily time non-negotiable — at least for November.
Once your writing time is non-negotiable and you're chugging along, hitting what Chris Winkle for Mythcreants calls a "narrator identity crisis" can send your writerly train of thought hurtling off a mountain. In the article, Fixing A Narrator Identity Crisis, Chris urges you to identify your narrative premise whether you've chosen first- or third-person narration for your story, which may lead you to altering your narrative distance — that is, how close to your character you want your reader to get.
If at this point you're asking yourself How To Ensure A Story Idea Is Worth Writing, well, Sandy Vaile for Writers In The Storm shares a fantastic list of considerations to assess the strength and potential of your story. And she cautions that an idea alone is not a story. You need more than an event, a character, a question, or a situation. You need to understand the purpose of your story, the audience with whom you want to share your story, and the reader expectations for the type of story you're telling. If you find yourself unable to crawl out of that aforementioned slump, go through her exercises to define your story for yourself and your future readers. It may save you a headache or two later.
Since some of you are using November not to write but to revise your drafts, check out The Enemy Within — 8 Tips To Crafting Powerful Inner Conflict by C. S. Lakin for Live Write Thrive. Susanne provides helpful lenses through which to view your character's inner conflict to ensure you understand — and can relay — that conflict and its corresponding consequences to your future readers.
And while many writers focus solely on writing or revisions when in the trenches, some of you may be looking ahead to the agent pitch. By the time you get to the pitch, you will have needed to put aside any imposter syndrome or self-doubt. Carolyn Dennis-Willingham for A Writer's Path shares What To Know Before Pitching Your Book based on her experience attending pitch conferences. The article is full of practical advice to set you up for pitch-table success, including building self-confidence to get yourself through the door.
There are about three weeks left to NaNoWriMo, so go forth and conquer your writing!
Have Feedback?
Did I overlook a golden nugget from Maria's list of the week's top writing advice from around the web for November 5, 2023? Have something else to add? Just want to say, "hello?"
Comment below and start a conversation.
Happy writing!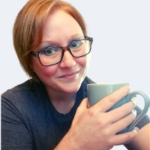 Fallon Clark is a Vermont-based manuscript development coach and editor serving fiction and creative non-fiction authors. Her writing has been published in Flash Fiction Magazine. Check out her website, FallonEdits.com, or connect with her on LinkedIn or Substack.