Reading Time:
13
minutes
Some articles may include Amazon affiliate links. All proceeds go to helping us pay for original stories and to support writers of speculative fiction. Read more here.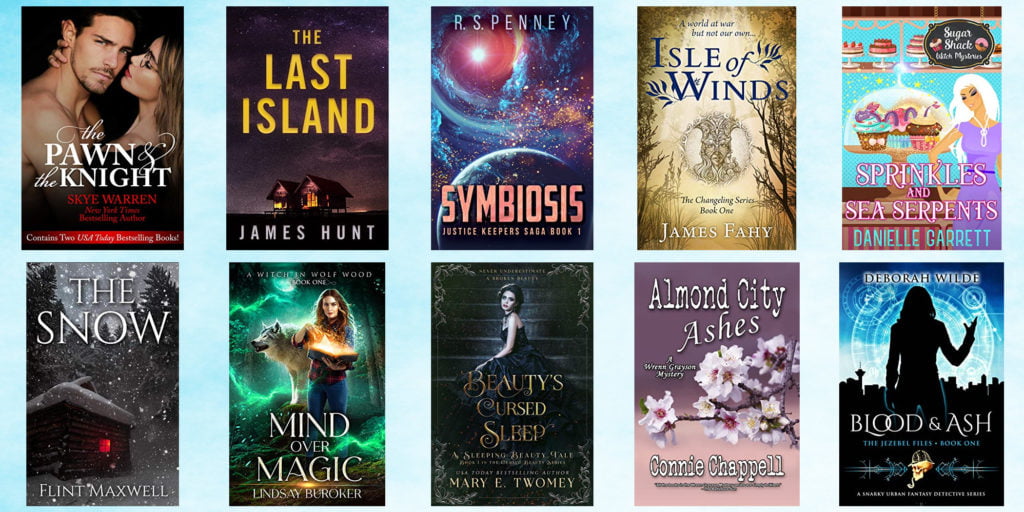 Did you know that Amazon has a list of the top-selling and free sci-fi and fantasy books?
The list changes constantly — authors set their books to free temporarily to promote their work, and, of course, books move up and down in the rankings. But are any of the books actually worth reading? Well, I read the first few chapters of each to find out, so you don't have to.
This week's list is completely different from those of the previous weeks. So if you're a fan of free books, it looks like there are going to be new things to read all the time.
There are a lot of books to go through, so this week I'm being helped out by Amira Loutfi, our reviews editor.
I've noticed that if you try to open the list on a mobile device, it will take you to the listings that cost money, instead. I've found that by switching to the "desktop site" in the mobile browser, the free list comes up.
Oh, and if there's a book that catches your eye, grab it quickly, since the books are often free for only a short time. And, Amazon allows you to lend your e-books, for free, to your friends. Even free e-books. Here are the instructions.
Most of these books are the first book in the series, and in each case I've checked to see whether the rest of the books are free as well, or whether they're in Kindle Unlimited. Learn more about Kindle Unlimited here.
The list is accurate as of the time of writing, but may have changed since the story was posted.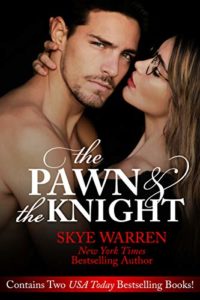 This is a boxed set of the first two of three books in The Endgame Trilogy romantic series. The third book is $4.99 and is not in Kindle Unlimited.
This isn't Warren's first time on this list. A year ago in March we reviewed Who Will Save Your Soul, a collection of four novellas.
From the description, this book reminds me a bit of Fifty Shades of Grey. I was not the target audience for that book — I couldn't get past the first few pages.
Avery James's father has just been convicted of fraud. She needs to figure out a way to pay his creditors — and to pay for his medical care. For help, she turns to the richest man in the city, Damon Scott. The most powerful. And the most dangerous. And he wants the only thing she has to offer. Her virginity.
Yup. Damon Scott is going to auction off her virginity to the highest bidder. Which could be him.
So, anyway, the whole premise of the book creeps me out.
I'm not sure when the sci-fi or fantasy will kick in — if it ever will — but I'm not going to stick around to find out.
Still, both of the books in this set were on the USA Today bestseller list, so plenty of people did.
Get the ebook box set free from Amazon here.
This is a standalone book of EMP survival, but the author has several other EMP survival books up on Amazon.
And this isn't Hunt's first time on this list, either. Last May, we reviewed A Day To Fight, the fourth book of his EMP Post Apocalyptic Survival series. And, in November, we reviewed The Fallout, the fifth book in the same series.
This EMP book, like a few others I've reviewed, starts out with people going about their normal lives when suddenly all electronic devices stop working.
The first four chapters each introduce a different character and describe what they're doing when the power goes out. Charlie Owens is a former defense contractor living on a remote island in the Pacific Northwest, and he's the first character to be introduced. His wife Shelly Owens is introduced in the second chapter, followed by his wife's brother Justin Weber in chapter three, and a woman named Constance Baker in chapter four.
I wish the book had focused on just one or two characters at the start and got more into what happened after the EMP went off, but apparently, you have to meet a bunch of characters before the action gets going.
It seems that a lot of EMP books follow a formula, and this one doesn't seem any different. I got bored quickly, and wouldn't keep reading.
If you're into EMPs, or books about people trying to survive when society suddenly breaks down, this book could be for you.
Get the ebook free from Amazon here.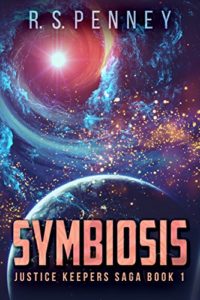 This is the first of 12 books in Justice Keepers Saga space opera series. The other books are $2.99 each and are not in Kindle Unlimited.
Anna Lenai is a Justice Keeper chasing after a guy who stole a Nassai and went running with it through a portal to Earth. Anna also has a Nassai, legally though, and it grants her super powers, such as heightened spatial awareness.
Apparently, a Nassai is some kind of symbiotic being that lives in her head.
The story begins in a large cache with a bunch of crates and a triangular device guarded by a security guard. The triangular device is the portal and it starts shaking and then a bubble appears. Out pops a man — the fugitive. He has a glowing disk fused in his hand and waves it at the guard — the guard goes flying. It's a good action scene.
Then, Anna steps through the portal. She looks normal enough. She observes that while the Overseers developed the triangular portal ten thousand years ago, it still works fine. It transported her across the galaxy, and possibly through time too — and she seems pleased at the technology of the humans on earth.
More guards come running in and the woman kicks their asses. Exciting!
She then runs out to find the fugitive. She sees an earthling city and it looks like a maze to her.
It's packed with action, and just enough exposition to give meaning. The science-fiction elements are fascinating to me, although I have to admit I'm not the biggest science fiction reader. I probably will come back because I enjoy the world and I'd like to spend more time there.
Get the ebook free from Amazon here.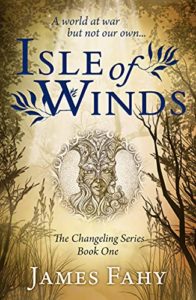 This is the first of five books in The Changeling young adult fantasy series. The other books are $2.99 to $3.99 each and are all in Kindle Unlimited.
Robin lives with his eccentric grandmother in a bungalow in Manchester. He's twelve, and one day, while he was home watching television and eating spaghetti on toast, and his grandmother was out at a line dancing lesson, all the horseshoes that his grandmother hung over every door suddenly fell down. She'd died of a heart attack, right in the middle of a Dolly Parton classic two-step.
Robin's parents had died when he was very young, on a safari in Africa. Now he was going to be shipped off to his only known relative, someone he'd never heard of before, who lived somewhere in the middle of nowhere.
He's on a train when a strange girl shows up and sits down across from him, tells him she's had the hardest time tracking him down, and gives him a mysterious box, then disappears.
This story has strong Harry Potter vibes and is extremely, compulsively readable.
I don't usually like young adult novels, but I'm enjoying this one very much and can definitely see coming back and finishing it. I just bought a copy for my niece, as well.
Get the ebook free from Amazon here.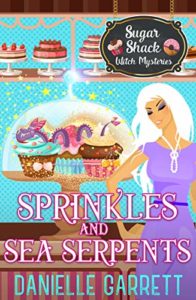 This is the first of four books in the Sugar Shack Witch Mysteries cozy paranormal mystery series. The other books are $2.99 to $4.99 each and are all in Kindle Unlimited.
This isn't the first time Garrett has been on this list. Earlier this year, in January, we reviewed Witchy Whiskers, the first of four books in the Nine Lives Magic cozy paranormal romantic mystery series.
Journalist Rosella Midnight is out of a job, out of money, she's breaking up with her old boyfriend for good, her old Ford Focus is on its last legs, and her apartment lease expires in a month. All she's got is her cat, Karma. So she's taking her cat and heading back home, to Winterspell Lake in Washington state, a magical town where normal humans aren't allowed.
Of her course, her childhood sweetheart is still around, and is even more handsome — and still single. There's still a job waiting for her at the family bakery. And there's a mystery. Over the past few months, three young women have disappeared near the lake.
Rosella has magical powers. For example, she can talk to animals. And there's also a mysterious curse on her.
It's a perfect little cozy mystery and I'm looking forward to reading the book this weekend and learning more about that curse — and will probably read the rest of the series as well.
Get the ebook free from Amazon here.
6. The Snow by Flint Maxwell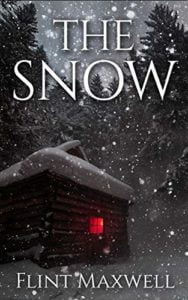 This is the first of five books in the Whiteout supernatural apocalypse series. The other books are $0.99 to $3.99 each and are all in Kindle Unlimited.
The Snow is a supernatural apocalypse novel. If you like survival stories and creepy supernatural phenomena, this book is for you.
It's almost Independence Day, and Grady Miller is hanging out at a lake house with a couple of friends. They're having some drinks and relaxing.
They get drunk with some neighbors who live next door and then go back to their house to sleep. They wake up in the middle of the night and the world's changed. It's freezing, at least six inches of snow are on the ground, and it's still coming down.
They quickly learn that the electricity is out, their phones have no signal, and there's more weirdness besides the snow. A couple of the neighbors come over and say their dad's gone crazy and killed their mom. Also, there are these shadowy and mysterious figures out in the snow who seem almost human…
I found this to be an interesting take on an apocalypse story. I'll keep reading to find out if the snow just keeps coming, and what exactly are those mysterious creatures.
Get the ebook free from Amazon here.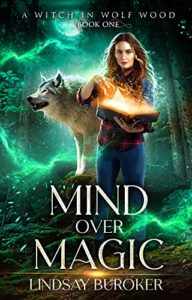 This is the first of five books in the A Witch in Wolf Wood paranormal romantic mystery series. The other books are $1.99 to $3.99 each and are all in Kindle Unlimited. The fifth book is due out tomorrow.
This isn't the first time Buroker has been on this list. A year ago in May, we reviewed The Dragon Blood Collection, the first three books in the eight-book Dragon Blood series.
Lindsay Buroker is one of my favorite authors, and I'm also a fan of her Six Figure Authors podcast, so I had very high hopes for this book. I was not disappointed.
Morgen Keller, a database programmer, is laid off from her job. And her husband leaves her and takes the house. She has a dog, a little bit of savings — and some property left to her by her grandmother in a small town in Washington state.
And, of course, when she gets there she learns that her grandmother was a witch — and she's inherited her magic — and there's a handsome werewolf living on the property.
So far, pretty cliche, right? I've seen the same premise before. Almost every single week, in fact. Wait a second… scrolling up… going home to a magical town in Washington state was the exact premise just two books back.
But Morgen is a great character. Full of common sense, and a huge, introverted nerd. Her sister is a biologist who's as anti-social as she is. When she find out about the werewolf, she calls her sister for advice. Her sister thinks she's lost it, but — I love this part! — does give her a little primer on wolf behavior. One thing she mentions is that wolves don't have alphas and betas. They have parents who boss around their children.
Thank you! Thank you! I've been saying this, oh, probably a couple of times a month when writing these free Friday reviews!
Just for that alone I'd read this book and every other book in this series.
But I was going to read them anyway. I love Buroker's writing style, I'm caught up in the mystery of who killed Morgen's grandmother and how the magic works, and I'm going to enjoy watching Morgen learn her way around the town and the people in it. I was ten chapters in before I realized that I should probably stop and start reading the other books on today's list.
Definitely a keeper.
Get the ebook free from Amazon here.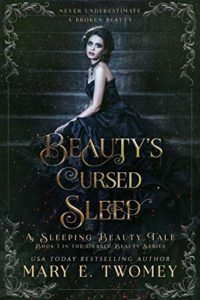 This is the first of three books in the Cursed Beauty romantic fairy tale retelling series. The other books are $4.99 each and are not in Kindle Unlimited.
This isn't the first time Twomey is on this list. Earlier this year, in February, we reviewed The Vampire's City, the first of six books in The Last Deadblood paranormal romance series, and, last October, we reviewed the Faite Books box set, the first three of 14 books in Faite Falling romantic fantasy series. Then, later that same month, we reviewed Beauty and the Professor, the first of two books in A Modern Fairy Tale Duet.
Rory is the daughter of a high-ranking official within the magical community. One day, she will take his place. There is a lot of bureaucracy in this world — and Rory works in an office with her uncle. Every month she is needled by a jerk over the phone about whether or not she has attained magic. And the answer is always no. The jerk is some other high-ranking magical official. His son is in love with Rory.
In four months, Rory will be 25 years old. And that's when her curse will take hold — she will prick her finger and fall into a deep sleep. She has been working 70+ hour weeks trying to do good for others until then. Everyone knows about the curse and how Rory's life is about to end despite her never having attained magic.
She decides to break into her friend's cabin in the woods. He knew she was going to it, but she never came to get the key. For this reason, she has to break in. And it's fun for her until the alarms go off. She calls her friend, who is a prince. And he tells her the security code. Too late. A random guy jumps into the cabin and pins her to the wall. He's about to call the police when he realizes who she is. She's royalty. And the papers reported she's the fiancé of the prince. The random guy turns out to be a sweetie. Then, her friend over the phone warns her that he is a "lethal" which I assume is a person with deadly magic.
Oh yeah, and the proposal was a prank. The only way to break the curse is a true love's kiss. However, Rory has never been in love. She's got only a few months before pricking her finger, though! I'd say she ought to get busy.
I won't be back to this story. It's good, though. I just feel that the plot devices are a bit weak. The motivation behind breaking and entering the house is weak, and I'm not impressed by the random guy who is actually dangerous. I recommend it if you like romantic urban fantasy with a somber tone.
Get the ebook free from Amazon here.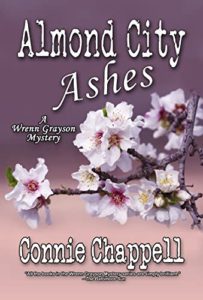 This is the fifth and last book in the Wrenn Grayson Mystery paranormal mystery series. The other books are $2.99 each and are all in Kindle Unlimited.
Historian Wrenn Grayson has a day job at the mayor's assistant in Havens, Ohio, but due to the economic crisis her hours have been cut in half. So she's picking up extra income from freelance gigs.
In particular, her friend Clay, who retired from being the town's police chief, has bought the old Rosemont house and has hired her to research the estate and its previous owners.
There's some backstory happening that I'm trying not to pay too much attention to because I'm already planning to go back and read the first four books.
It's a slow beginning but I love the writing style and the pacing. It reminds me a little of a Murder She Wrote mystery. There's small town politics, and the historical research assignment turns out to be something bigger, and more interesting, than Wrenn expected. And, of course, there's a murder.
I'm planning to keep reading, though I'm not sure why this book is on the science fiction and fantasy list. Maybe a ghost shows up later on? I'll have to read on and see.
Get the ebook free from Amazon here.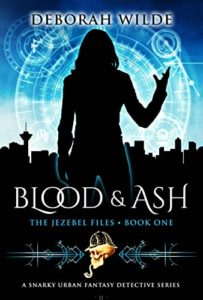 This is the first of four books in The Jezebel Files urban fantasy series. The other books are $4.99 to $6.99 and are not in Kindle Unlimited.
This is the second week in a row that this book has been on the top ten list. The following review is from last week.
Even though it says it in the name, it's clear from the first line that this book is full of attitude. A private investigator without any magic of her own has been hired to track a young girl. Her employer, the girl's mother, has simply described her behavior as being fishy. It quickly becomes apparent that the girl does in fact have magic, and as such she technically falls outside of the jurisdiction of our hired private investigator. The only problem here is that she is an unregistered magic user, and as such is living in a state of fear. Her mother knew she could potentially have magic from the beginning; however, the private investigator has simply confirmed it.
The plot and pacing of this book are well done. It does a good job of launching right into action, and the first-person point of view is very effective at getting across a gritty feel. As Urban fantasies go, it was refreshing to see the main character as someone who does not actually have any sort of special powers or abilities, but it's still aware of, and involved in, the world that lives next to our mundane one. The one critique I have for the tone might be that if you aren't into a whole lot of sass, it might quickly get overbearing. My tolerance for these sorts of characters is relatively high, however this one goes beyond even what you'll find in Gideon the Ninth.
If you like fast-paced gritty stories with noir vibe, found powers, and political house intrigue, then I think this book is for you. I don't often say it, but this is one I might continue to read on my own. And I'm not even usually a huge urban fantasy fan!
After I read Nick's review, I had to check out the book. I loved it. It had just the right amount of snark as far as I was concerned. It reminded of Jim Butcher's The Dresden Files. I read the whole book in a single sitting. There was a little romance in it, but not much, and it didn't drive the plot. I like that in a book. I hate the mushy stuff.
There's plenty of action, a compelling mystery, and the world building is superb. If the other books were in Kindle Unlimited, I'd have read them already. But they're not, so I'd have to pay actual money for them. Plus, I've got a lot of other books on my reading shelf right now, including the rest of Leslie Buroker's A Witch in Wolf Wood series. Will I come back and finish the series? Probably. If I see them on sale — definitely.
Get the ebook free from Amazon here.
---
See all the Free Friday posts here. Do you have other free books for us to check out? Comment below or email me at [email protected].
Have you read any of these books? Are you planning to? Let us know in the comments!
Watch Maria and Amira discuss today's books in the video below: