Reading Time:
14
minutes
Some articles may include Amazon affiliate links. All proceeds go to helping us pay for original stories and to support writers of speculative fiction. Read more here.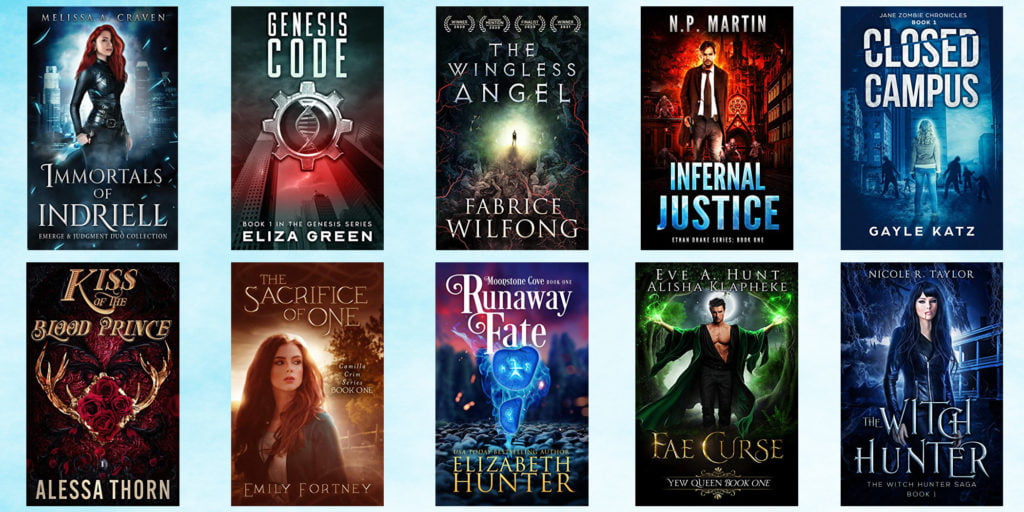 Did you know that Amazon has a list of the top-selling and free sci-fi and fantasy books? The list changes constantly — authors set their books to free temporarily to promote their work, and, of course, books move up and down in the rankings. But are any of the books actually worth reading? Well, I read the first few chapters of each to find out, so you don't have to.
This week's list is completely different from those of the previous weeks. So if you're a fan of free books, it looks like there are going to be new things to read all the time.
There are a lot of books to go through, so this week I'm being helped out by Amira Loutfi, our reviews editor, and one of our columnists, Peter Cooper Hay.
I've noticed that if you try to open the list on a mobile device, it will take you to the listings that cost money, instead. I've found that by switching to the "desktop site" in the mobile browser, the free list comes up.
Oh, and if there's a book that catches your eye, grab it quickly, since the books are often free for only a short time. And, Amazon allows you to lend your e-books, for free, to your friends. Even free e-books. Here are the instructions.
Most of these books are the first book in the series, and in each case I've checked to see whether the rest of the books are free as well, or whether they're in Kindle Unlimited. Learn more about Kindle Unlimited here.
The list is accurate as of the time of writing, but may have changed since the story was posted.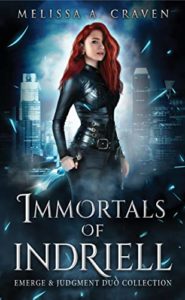 This is the first two of seven books in the Immortals of Indriell young adult urban fantasy series. The other books in the series are $4.99 each and are not in Kindle Unlimited.
Let me begin by saying the first thing I say when reviewing half the books on these lists: I'm not the target audience here. I don't like romance, and I don't like young adults.
Let me rephrase that. I don't like BOOKS about romance and young adults. I like romance and young adults just fine. Oh, who am I kidding. I'm old and bitter and hate youth and happiness.
Anyway, the book begins with Allie, 15, who's lonely and friendless. Nobody likes her, though her boyfriend Gavin at least tries to be polite about it. He says that he thinks that she's hot — weird, but hot — but she knows that she even makes him uncomfortable.
She deciding whether to enroll at the local high school, where she'll have to deal with all his friends, or go an all-girls school. Her family has just moved to Sydney after nearly two years in New Zealand. The family moved around a lot — two years in one place was unusual.
But when Gavin takes her home after an evening out getting ice cream, she sees her mother packing. They have to leave again. She only has a few minutes to throw her most important things into a bag. This time, things are going to be different, her father tells her. This time, they're going home. To Cleveland.
Their new house is an old church, and her bedroom is in the old belltower. They now live on Kelleys Island, an island on Lake Erie Bay with a view of the city.
She'll be attending the prestigious Cliffton Academy. She thinking about picking up the phone and calling Gavin, but decides against it. Instead, she quickly meets someone new, Aidan. She's immediately attracted to him, and he introduces her to all his friends.
I'm curious to find out what makes Allie special. I'm assuming that paranormal abilities are about to emerge any minute now. And her parents' mysterious jobs — and all the guns they carry with them — is also intriguing. But most of the story is about Allie interacting with other people her own age, and, frankly, I'm not interested in her teenage angst. So I'm going to pass on this one.
Get the Kindle ebook box set free from Amazon here.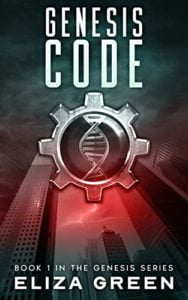 This is the first of seven books in the Genesis series. The other books are $4.99 to $5.99 each, and the series is not in Kindle Unlimited. This is the second time this book has been on our top ten list. We previously reviewed it in March of 2021.
The series is set in a future where Earth is governed by a repressive corporation called World Government, and hard-boiled investigator Bill Taggart is off in space looking for a so-called criminal alien race called the Indigenes, who may also have kidnapped his wife.
The guy drinks a lot of coffee, which I sympathize with. But in most other ways, I'm not a fan of the character. He's bad at corporate politics, he's judgmental, he takes pills so he doesn't have to sleep, and he's on the wrong side — humans have nearly destroyed Earth and are now colonizing a new planet and trying to kill off the native inhabitants. That puts the guy in a lot of difficult positions simultaneously — in his personal life, in his job, and when it comes to the biggest picture of human survival.
It's a little depressing, to be honest. And this past year has been bad enough. I want a little light escapism in my reading these days. So I personally stopped reading before I got too far into it.
But if your idea of escapism is reading about people who are suffering worse than you — or, at least, suffering in different ways — then check this book out.
Get the Kindle ebook free from Amazon here.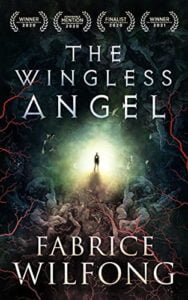 This is a standalone book of metaphysical fantasy. Usually it is $4.99, but today it's free. This book is in Kindle Unlimited.
I am already interested because this book has won several book festival awards.
The prologue itself is awesome. It's an excerpt from a guide on how to survive hell until an angel can come in and save you. Within this excerpt, we learn a lot about the rules of the world of this story — the dynamics between God, angels, and devils. Short and straightforward and well-written.
The first chapter introduces us to a miserable vet who lives across from a liquor store. One day he is being very generous with everyone he knows, clearly contemplating suicide. I like it. The writing style is gritty and nonchalant, but still pretty standard.
In the next chapter, we meet Montly as she waits patiently in a waiting room. The receptionist has lovely shoes made of bones and teeth. That's weird, but ok… And then when Montly goes into the office, the desk is also made of bones. The man behind the desk is writing with a blood quill on white-skin parchment. Woah. Initially, I thought she was dying of cancer, and now I'm assuming that this character is already in the otherworld.
Apparently, Montly is meeting him for an interview of sorts. They discuss her previous position at the "Herd." Uh… cool? Herd of what? That's pretty intriguing, to be honest. I can see why this book won so many awards.
I think it's well-written. I see a lot of structural techniques going on in this story. By that I mean I like how he uses the prologue, introduces characters and settings, and is jumping into the plot pretty quickly. I'm a big sucker for structure, so I probably will be back.
Get the Kindle ebook free from Amazon here.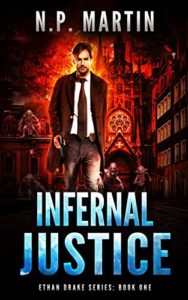 This is the first of six books the Ethan Drake occult suspense series. The other books are $3.99 to $4.99 each, and are not in Kindle Unlimited.
If you like detective novels, this book might be of interest to you.
It's a classic murder mystery — with a demonic twist.
Ethan Drake is a detective who's trying to solve a murder, but his partner is actually a human possessed by a demon, and she's not the only demon he has to deal with.
I like the occult fantasy elements in this story, maybe because I really enjoyed the show Lucifer and its demonic detective. I read the first few chapters, and it was enough to get my attention, and I definitely plan to finish this book.
Get the Kindle ebook free from Amazon here.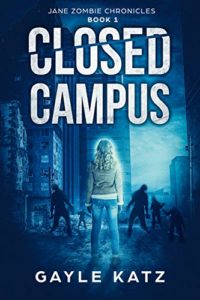 This is the first of six books in the Jane Zombie post apocalyptic science fiction series. The other books are $3.99 to $4.99 each, and the series is not in Kindle Unlimited.
This book is for the zombie fans.
Jane's a college student who just did her first overnight shift as a DJ at her college radio station. She noticed some people acting a little — odd — on her way over to the station but didn't think much about it.
But now zombies are on the loose, people are being attacked, and it looks like things are going to go down hill fast.
That's about as much as I read, but I enjoyed the book enough to be willing to finish it. I'm not sure that it's anything too special in the way of zombie books, but it seems like an easy and entertaining read.
Get the Kindle ebook free from Amazon here.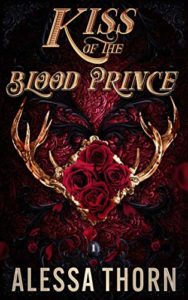 This is the first of six books in The Fae Universe romantic fantasy series. The other books are $0.99 to $6.99 each, and the the entire series is in Kindle Unlimited.
This book has "fated mates romance" right in the subtitle, which is a bad sign. A bad sign for me, since I don't like romance and I particularly dislike the fated mates trope. There's something about being forced to stay with someone forever that makes my skin creep.
The book starts with a series of ecological disasters. Massive wildfires destroying billions of acres, freak snowstorms covering Europe in ice, volcanos rumbling. England was able to avoid most of the environmental catastrophes. So far.
Elise lives near London and takes the train to work. She spends the day in a basement office toiling away for a real estate firm but she'd rather be working on ancient manuscripts at the British Museum.
That night on the train, on the way home from work, her ebook reader dies. Then her phone goes dead. So does everyone else's. Then the train stops, the doors open, an icy wind blows in, and everyone starts screaming and clawing at each other.
In the middle of the carnage, a tall man walks in from the next carriage. He has ivory stag antlers smeared with gold, and is wearing golden armor and has two swords on his back. He has long white hair in a braid, and scarlet eyes under a golden mask. Nobody else seems to notice him. They're all too busy killing each other.
Then a golden light pours out of him and everyone drops dead. Everyone except Elise.
The guy is a fae prince and he's got a fae army with him. He orders the other fae to take Elise back to their camp.
Turns out there's a fae army camped out at Stonehenge.
The book is much, much better than the cover suggests. When I first saw this, I thought it was a hand-made cover. But the book is actually extremely engaging, even for someone who doesn't like this particular genre.
And I just checked — it has nearly two thousand positive reviews. So if this is your kind of thing, I recommend it highly. Check it out.
Get the Kindle ebook free from Amazon here.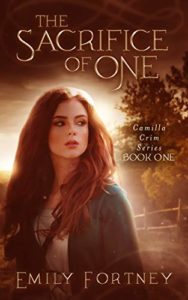 This is the first of three books in The Camilla Crim young adult religious fantasy series. The other books are $5.99 and $6.99 each, and are not in Kindle Unlimited.
As I've mentioned in other reviews, I don't like young adult romance, so this book is probably not for me.
It's also told in the first person, present tense, which always takes me a while to get used to when I start reading.
Camilla Crim is a laborer on a farm. She's ordered to help orient a newcomer, Lawrence, who doesn't look like he's ever worked before. She has to take him to get branded. By the time she brings him to the fields to work, they're both late, and she gets whipped.
It's a grim beginning. It reminds me a bit of The Hunger Games in tone.
Turns out, Lawrence voluntarily came to the farm to work. He didn't realize that people get whipped and branded. Camilla is surprised that he didn't joint the militia, instead, like her brother did. Like she would have, if they allowed girls.
After they're done with work that day, Lawrence gives her a note. Her brother needs her help.
Camilla thinks that it can't be anything good. She hasn't seen him in a year. When she finds him, her brother is paranoid, and obsessive. He's in hiding, and has been accused of murder. He escaped the military, thanks to Lawrence's help, and returned to his hometown to hide. I don't think that things will go well for him.
He book is very compelling and highly readable. The world building is superb. The place where the story take place feels real. Awful, but real. It's a little grim for my taste, though, especially now. With all the bad news lately, I'd rather something lighter for my weekend reading.
Get the Kindle ebook free from Amazon here.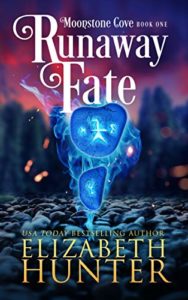 This is the first of three books in the Moonstone Cove paranormal fiction series. The other books are $4.99 each. The entire series is in Kindle Unlimited.
The book starts with Katherine on a treadmill in a gym in her small town when she sees a vision about one of the other patrons — that he's about to start shooting and kill other gymgoers. As he reaches for his gun, she rushes him, knocks him off the exercise machine, and he hits her. Then two other women step in and help. One grabs for the gun — though it seems to magically appear in her hand. And another subdues the would-be shooter.
Turns out, Katherine is a neurophysics professor at a local college. Happily married, never had a vision before, and seems to have a touch of Asperger's.
One of the other women is a newcomer to town, and the other is a local mechanic, and they quickly become friends — and try to solve the mystery of why a young man suddenly snapped, especially one who had always been passionately opposed to gun violence. Katherine suspects it's connected to an experiment at the college.
Oh, and the stress of the event has triggered the emergence of magical powers for all three. When Katherine first tries to figure out what happened to her, she calls an acquaintance in another town. Turns out that's another series, called Glimmer Lake. You don't have to read that series to enjoy this book.
The book is funny, fast-paced, and a very easy read. I like the fact that Katherine is married and seems to have a decent relationship with her husband, who's also an absent-minded professor, though of math. Their biggest problem is deciding whether to get a dog or not.
I got halfway through the book before I realized I still had others to do, and will probably come back and finish it this weekend. It's exactly the kind of light, cozy read I wanted this weekend.
Get the Kindle ebook free from Amazon here.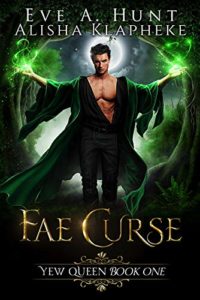 This is the first of three books in the Yew Queen urban fantasy series. The other books are $3.99 each, and the series is not in Kindle Unlimited.
At first, I liked this book.
Coren rides a motorcycle and runs the Sweet Touch bakery with her best friend, Hekla. She's approaching her thirtieth birthday and the two of them are discussing going out for pizza and beer to celebrate when a thunderstorm starts getting close. A weird thunderstorm with lavender lightning. Coren has to stay late to take care of minor maintenance and the rain is already starting.
While driving home, she stops at an intersection she frequently goes through, and instead of the usual houses and a CVS the entire area has been replaced by a huge hill and a castle.
As she continues the drive home, she wonders if she's lost her mind. Maybe the storm was playing tricks on her.
But the next day, on her way back to work, the castle is still there, on a new hill overlooking the town. She would have noticed if some rock star had moved into town and built a castle for himself.
So she goes up to investigate. And she's getting all sorts of weird feelings. Weird, sexy feelings. She goes in through the huge archway at the entrance and a guy meets her. A guy who causes a strange chill in her chest. A guy from whom danger emanates in undeniable waves. And so on and so forth, just like that.
And so hot. This guy is so sexy in so many ways. And he's dressed weird. And he's got horns on his head. And wings. And she wants to leave, but also she doesn't want to leave. Of course, they start making out, and the guy invites her to come with him.
Arrgh. So much for liking the book. I put it down at this point and went on to the next one on the list. So. Much. Mushy stuff.
But then I came back, to write this review. And I realized that I stopped reading a paragraph too early, because Coren knees the hot guy in the nuts and jumps back on her motorcycle and heads back to her bakery.
Nobody else has seen anything strange, so after the morning rush is over she leaves the bakery in the hands of their part-time cashier and takes Hekla to see the castle.
Except Hekla doesn't see the hill or the castle. She just seeks the parking lot that's supposed to be there.
Coren drags the cashier outside. The cashier doesn't see the castle, either.
So she decides to take a sick day and goes straight home. No weird castle detours. Just a bath and some tea. Then she wakes up in the middle of the night and she's outside in a strange forest, where the leaves look too green to be October.
I'm getting caught up in the story now. I might stick with it.
Get the Kindle ebook free from Amazon here.
This is the first of six books The Witch Hunter Saga urban fantasy series. The other books are $3.99 each and are not in Kindle Unlimited. This isn't the first time Taylor has been on this list. We reviewed her book Arcane Rising back in June 2021.
This is giving me strong urban fantasy vibes, so you might want to check it out if you're into that. Personally, I find it to be a bit cheesy.
The story opens with two vampire brothers at a bar. They drink to curb their craving for blood, and they have found an anti-UV device that protects them from the sun. One day at the bar, an ancient vampire shows up and demands to know where a specific woman is. The older a vampire gets, the more powerful. One of the brothers says he doesn't know. But apparently, she's wanted for committing crimes against her own kind. I assume this wanted lady is the protagonist.
Oh yeah, and the brothers are both in love with the same vampire girl, but she has already chosen one of them. So the other is lonely.
And there's a werewolf pack coming to town, too.
I won't be back. I feel like I understand this enough to know it's not for me. I'm already getting really suspicious that there isn't much structure to the writing style. It meanders a little. I can't imagine how all the details in this first chapter are relevant to the plot. I might be wrong! It might be the best book ever. Let me know if you read it.
Zac and Sam are two brothers living in a small southern town. Both died in the Civil War, when they were in their twenties. Sam spends his time working at a greenhouse. Zac drinks a lot. They have a friend, a new vampire named Liz, who works in a coffeeshop. They don't know of any other vampires in town. They don't even know who turned Liz. Then a strange vampire shows up. Meanwhile, the local werewolf pack is starting to cause them trouble.
I'm having a hard time getting into this book. Zac, the alcoholic, seems to be the main character, but he's not an alcoholic in a fun or interesting way. He just sits around and drinks while getting mildly angry at people. Including at the powerful old vampire who shows up out of nowhere looking for someone.
Without much novelty in the setting or premise, either, and no compelling plot moving the action forward, I'm having a hard time getting into this book.
I doubt that I'll be coming back to it.
Get the Kindle ebook free from Amazon here.
---
See all the Free Friday posts here. Do you have other free books for us to check out? Comment below or email me at [email protected].
Have you read any of these books? Are you planning to? Let us know in the comments!
And watch Maria talk about all ten books in the video below: