Reading Time:
13
minutes
Some articles may include Amazon affiliate links. All proceeds go to helping us pay for original stories and to support writers of speculative fiction. Read more here.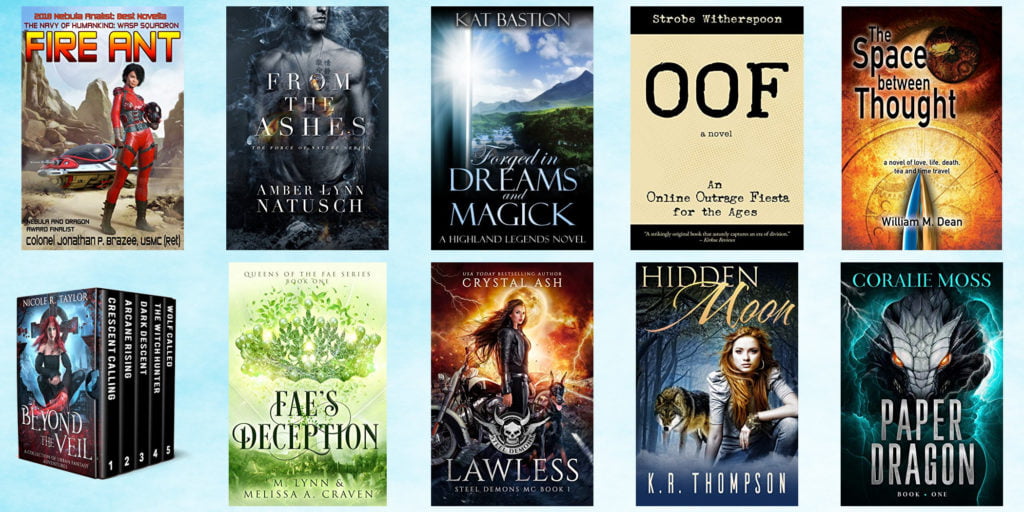 Did you know that Amazon has a list of the top-selling and free sci-fi and fantasy books?
The list changes constantly — authors set their books to free temporarily to promote their work, and, of course, books move up and down in the rankings. But are any of the books actually worth reading? Well, I read the first few chapters of each to find out, so you don't have to.
This week's list is completely different from those of the previous weeks. So if you're a fan of free books, it looks like there are going to be new things to read all the time.
I've noticed that if you try to open the list on a mobile device, it will take you to the listings that cost money, instead. I've found that by switching to the 'desktop site' in the mobile browser, the free list comes up.
Oh, and if there's a book that catches your eye, grab it quickly, since the books are often free for only a short time. And, Amazon allows you to lend your e-books, for free, to your friends. Even free e-books. Here are the instructions.
Most of these books are the first book in the series, and in each case, I've checked to see whether the rest of the books are free as well, or whether they're in Kindle Unlimited. Learn more about Kindle Unlimited here.
The list is accurate as of the time of writing but may have changed since the story was posted.
1. Fire Ant by Jonathan P. Brazee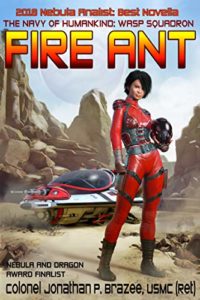 This is the first book in the five-book The Navy of Humanity: Wasp Pilot series of military sci-fi. The rest of the books are $3.99 each and are all in Kindle Unlimited.
Beth is a contract pilot for the Hamdani Exploration Corps, underpaid and overworked. If she can find a habitable planet, she will be paid enough to set her up for life — she can return home, open up a store, get married, have kids.
What I don't understand is why they need to send human pilots at all. Even today, we're already sending unmanned probes out of our solar system. And that's even before we had good AI. In this universe, the AIs are really good, and weight is at a premium. So why send human pilots, and the whole life support system they require, when they can send a much, much smaller automated probe? Plus, the automated probes will be able to fly and maneuver a lot better, since there won't be humans around to suffer from the G-forces.
I'm really getting hung up on this. I know it's a common trope in nearly all sci-fi. Otherwise, there isn't much of a story. But still.
Anyway, while exploring a new system, Beth comes across a strange ship. It's not human, and there are no aliens in the galaxy — or are there? As soon as she figures out that there's an alien ship there, she turns around and heads back to her stargate. The alien ship shoots something at her. Assuming that it's not sending her flowers, she takes evasive maneuvers. They're risky, and she has to override the ship's AI by shutting it off.
She makes it back through the gate, setting it to self-destruct as she goes through, and makes it back home. But nobody believes her. Since she shut off the AI, there's no record of what she saw, and her company thinks she found something interesting and is trying to sell the information to a higher bidder, instead.
But then more senior officials do recover the AI history, and confirm her account. And then the Navy buys out her contract with the company, because they were impressed with her flying ability,
So, in theory, this is an exciting start, but in practice the book moves really slowly. I'm five chapters in, and we're still not getting to the plot. That doesn't bode well for the rest of the book.
But then I saw that the book was a 2018 Nebula Award finalist for best novella, and the author himself is a veteran. So maybe I'll give it a shot and keep reading.
Get the Kindle e-book free from Amazon here.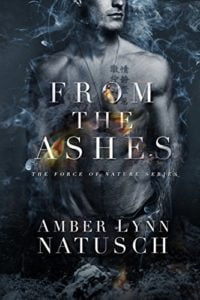 This is the first book in the five-book Force of Nature series of paranormal romance. The rest of the books are $3.99 to $4.99 each and are all in Kindle Unlimited.
Judging by the cover, I imagine that at some point in this novel a handsome man will materialize out of a pile of ashes. That's really not bad. This book has high rankings in the Kindle store in paranomal romance and urban fantasy.
The prologue is really powerful. I approached with impatience and got sucked in. Piper is trying to escape from a mansion in spite of being severely wounded. A powerful man is chasing after her, despite having four "enforcers" trying to knock him out. I like that. If she gets out of his reach before dawn then she'll be safe. He can't hound her down during the day.
I like that so much.
Piper grew up in foster care and never fit in anywhere. She then learned she was paranormal, and even among the paranormal community everyone hated her. Yikes. Why would they hate her? I hope that is explained with more substance. It's too big an issue to use as a simple plot device, right?
The vampire king then offers to protect her and she accepts.
I get to the part where Piper's two housemates are planning to introduce her to "Merc", which is short for "Mercenary." He sounds intriguing. Her two housemates demand that she avoids being alone with him at all costs. I like it. But then the build-up stretches on too long for my liking. They go to a club to meet Merc, and there is a lot they haven't told Piper. And then Piper gets really drunk and they bump into Kingston, a Warlock. There is a lot of tension going on between the paranormals. I'm in chapter 2 and I still don't know what's so scary about Merc and why Piper has to keep distant from him.
I won't be back. It's really good if you enjoy these types of books though. It has oppressed mages who hide in Manhattan, political tensions between paranormal species, and a weak girl who actually has a mysterious power.
Get the Kindle e-book free from Amazon here.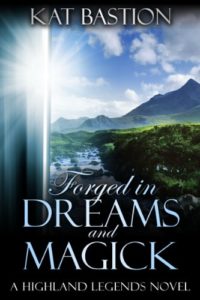 This is the first book in the four-book Highland Legends series of time travel romance. The rest of the books are $3.99 to $4.99 each and are not in Kindle Unlimited.
Isobel is an archeologist who time travels to two different time periods in Scotland and then falls in love with two men. There are graphic sex scenes.
She uncovers a beautiful box while visiting her grandfather on his deathbed, and he seems like a really nice, awesome guy, telling her not to cry over him because he's had a good life. When Isobel finds the box I can feel her excitement as she imagines that it might change her career. When she gets back to work at UCLA, she sets up a secret meeting with a chemist. Once again, it's pretty exciting when he reveals a few details he can understand by looking at the box. It seems like good science fiction.
While there is a little bit of navel-gazing, I think this is still a fun read if you're in the mood for a cute science fiction time traveling archaeologist who falls in love with two men in different time periods.
Go for it, I'd say.
I might be back if I keep thinking about it.
Get the Kindle e-book free from Amazon here.
4. OOF by Strobe Witherspoon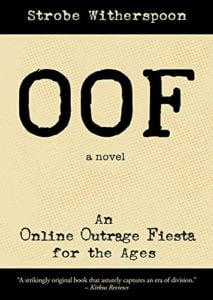 This is the second book by the author of Furtl, a dystopian satire released in 2013 that was a best of the year selection from Kirkus Reviews. It was on this list before, in July. The review below is from our article from back then.
The idea is that a former first lady releases a tell-all book about her years of misery with her much-older husband, the president of the United States. The book was released just this past April, so I'd lay heavy odds that the author is talking about Melania Trump.
But wait! The tell-all book is just a piece of fiction, a satirical novel by author Strobe Witherspoon.
The tell-all is about to be published and there's a lot of online speculation about whether Witherspoon has inside knowledge and his allegedly fictional satire is actually based on reality.
OOF is the story of the online outrage that ensues.
OOF is currently the number one best seller on Amazon's "political fiction" category and in "general humorous fiction" and in "satire." Now I understand why the cover doesn't look much like a sci-fi or fantasy book — it's not. Why is it on this list? Maybe because the author's previous book was about a dystopia?
Let's open it up and see…
It starts out with a first-person account by the former first lady. She's an immigrant who speaks five languages, but unlike our actual former first lady, while avoiding her annoying husband she's into painting, philosophy, and history, and managed to get a second master's degree and become an artist, with her own gallery show. Then the show was canceled ahead of the primaries. Then a tragedy of some kind happens. What tragedy? Reading on!
Then we switch to a first-person account by the author of that anthology about Strobe Witherspoon's book. So we're up to two narrators, neither of whom are Witherspoon. This narrator says that Witherspoon is now gone and all we have left of him is this project. The project being a collection of news articles, blog posts, tweets, emails, and so on. So what happened to Witherspoon? Reading on!
Then we switch to a news article about how Witherspoon sold his satirical book, that fictional memoir by the former first lady. Then the next article mentions a foiled attack on the president, and the possibility that the first lady was involved. Was Witherspoon's fictional satire really about that event? Then we get a transcript of an online video, in which a right-wing vlogger talks about a leaked chapter, from the fictional satire, in which that former first lady writes about pegging her husband — who she just filed for divorce from. The vlogger accuses Witherspoon of treason for writing the book, particularly for the part where he implies that the president has a relationship with a shady crime syndicate.
Then we get online posts, podcast transcripts, Twitter threads… this book is like a jig saw puzzle where you're putting together lots of random little pieces to figure out what actually happened.
Is it worth reading? Absolutely. It is sci-fi? I'm 15 chapters in, and I still don't see any sci-fi or fantasy elements here.
Get the Kindle e-book free from Amazon here.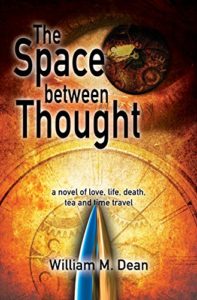 This is a stand-alone time travel thriller from the author of the Joe Sault Detective series of sci-fi police procedurals.
The book starts out with Celeste looking in the mirror and checking out her appearance. Then, in the next scene Simon, who I guess is the other main character, is checking out his appearance in the mirror. It's a slow start, aggravated by the fact that we're getting two character description cliches in a row.
Then Simon goes off to give a presentation of the latest release of a virtual reality video game.
So I'm a big fan of virtual reality games, but I'm getting a little burned out on stories featuring virtual reality game developers. Just like I'm jaded about books that are about authors.
Simon meets someone at the conference and plans to cheat on Celeste. From the book description, Celeste will get killed, Simon will be the main suspect, and he'll have to use time travel technology to clear his name.
But right now, given Simon questionable moral character, I'm not particularly invested in following his story.
Get the Kindle e-book free from Amazon here.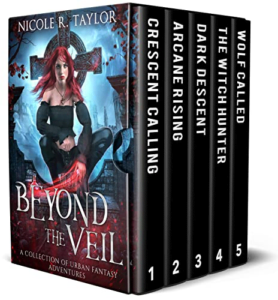 This is a box set of five full-length urban fantasy novels, each of which is the first in its own series. It includes Crescent Calling, the first book in the four-book The Crescent Witch Chronicles, Arcane Rising, the first book in the four-book The Darkland Druids series, Dark Descent, the first book in the five-book The Arondight Codex series, The Witch Hunter, the first book in the six-book The Witch Hunter Saga, and Wolf Called, the first book in the five-book Fortitude Wolves series.
This is a great opportunity to check out the first books of five different urban fantasy series to see if you like them. The only downside, if you're in Kindle Unlimited, is that the other books are not in Kindle Unlimited and you'll have to pay for them, usually $3.99 per book.
From a marketing perspective, this is a great deal.
The first book, Crescent Calling, starts with Skye Williams, the last Crescent Witch. Her job is to protect the last whisper of magic from the darkness.
Her boyfriend, instead of proposing to her, has dumped her. She got laid off from work. And left Melbourne to drive home to the small town of Ocean Grove, to stay in the house her recently-departed father had left her in his will. Then she finds out that her mom — the woman who abandoned Skye and her dad when Skye was two — has also died, of a heart attack. And her mom has also left her a house — plus a good bit of money. She could use the money, but to claim it, she has to go live in the house, which is in Ireland.
So she goes to Ireland.
This is a very slow beginning. Combined with the fact that I've have to pay money to read the rest of the books, I'm going to pass.
Get the Kindle e-book box set free from Amazon here.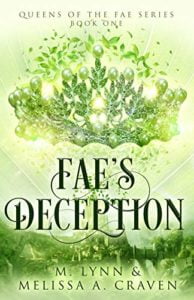 This is the first book in the eight-book Queens of the Fae young adult fantasy series. The other books are $4.99 each and are not in Kindle Unlimited.
Brea is whisked away into the kingdom of Fargelsi by a gorgeous Fae prince. Fargelsi is ruled by a queen — and she is certainly part of the plot! This queen has partnered with a usurper king and they have been leading the three fae kingdoms into a total war. Brea is far more powerful than she thought — and may throw her plans awry.
In the first scene, Princess Alona is fumbling about with her hair and arguing with her servant — the servant says that she must take care of her and treat her like a princess. Princess Alona says that she wants to learn how to serve others because next year she'll be a servant — the sudden drop in status from princess to servant is due to her lack of magical abilities.
Oh, and she has two moms. So the kingdom has two queens. It's a first for me.
Alona oddly insists that she's low status. She even scoffs at the idea that she has "talents." And hates that she can't do servant-type work. She's also afraid of having nothing to do in case her new master wants to treat her as an equal instead of a servant.
This story has strong fantasy vibes, but I'm not really into any of the characters. The most interesting one so far is Alona for all the reasons mentioned above.
I won't be back.
Get the Kindle e-book free from Amazon here.
8. Lawless by Crystal Ash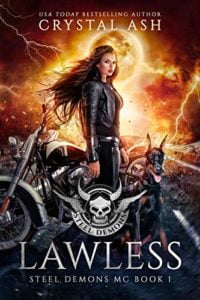 This is the first book in the ten-book Steel Demons MC series, a dystopian reverse harem romance. The other books are $0.99 to $3.99 each and are all in Kindle Unlimited.
I love the cover. Makes me think that this is going to be a kick-ass book.
Mariposa is a nurse. Civilization collapsed when she was a freshman in college. The US fell apart, with some states slipping back into the dark ages. Wars broke out. By the time she graduated in the year 2100, the world was a huge mess, and the region she's in has been annexed by the Republic of Texahoma, where women are forbidden from holding medical licenses.
Three years later, she's on the road. She calls herself a medic — it's illegal for her to call herself a nurse. She's heading north to Canada, where she will be treated like a human being instead of property.
She picks up odd jobs as she travels, and at one stop she comes across a motorcycle gang with some extremely handsome members.
Then we switch to the point of view of Reaper, the president of the biker gang. He's really impressed by Mariposa, who's picking up a waitressing shift in a hotel.
There's a lot of sex in this book, and the main plot seems to be romantic, not kick-assy. So I'm going to pass.
Get the Kindle e-book free from Amazon here.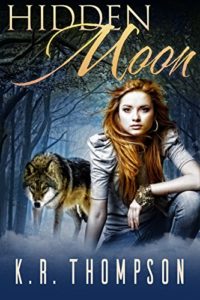 This is the first book in the nine-book The Keeper Saga, young adult paranormal romance. The other books are $2.99 to $3.99 each and are all in Kindle Unlimited.
Nikki's family inherited a spooky house from her grandmother in the sleepy town of Bland, Virginia. She's super bored there, but then discovers that she has been placed there by fate. It turns out she's integral to a legend and a hundred years-old secret. And there is a pack of shapeshifters in the woods near her home called "Keepers." Nice.
So Nikki is getting settled into the new home and picks a room twice as big as her old one. She has a cute little sister, Emily, who is only 6. She starts exploring the backyard. And then the perspective switches.
There is a shapeshifter in the woods, who is running effortlessly until he finds a lone hiker. He kills her. And then carried her about with him. He then can smell Nikki — she's standing at the edge of his territory. He feels for a moment that she can see him but still feels like he can attack her without anyone noticing. Instead, her mother calls her back in the house.
Phew! That was dangerous. We can expect some vampire romance in here too. If you are into paranormal romance with cozy vibes — inheriting a large house from a relative — and vampires and shapeshifters, then I'd say "buy!"
I probably won't be back though. It's not my thing.
Get the Kindle e-book free from Amazon here.
This is the first book in the three-book Shifters in the Underlands Urban Fantasy series. The other two books are $4.99 each and are not in Kindle Unlimited.
Jake is a dragon shifter. He's built like a superhero, but he can't sprout wings. He was adopted by a very powerful dragon shifter family. And he needs to find out what happened to him as a child. His parents want to force him into a marriage with a powerful dragon woman.
He's a hacker. In the opening scene, Cat keeps giving him suggestions of software he could develop for augmented reality glasses. With these glasses, cat shifters glow yellow. Jake has been kidnapped by a "twisted family of fae who were collecting unusual magicals." And his parents had told him that the only way he could become a "fully-functioning" dragon shifter is if he found a mate. So the stakes for finding his mate are pretty high. But I could imagine the desperation turning some women off.
So far I like his character. He seems level-headed.
You might like this if you're into character-driven plots. There are a lot of character plot threads going on here, which so far seem driven by action, not navel-gazing.
I might come back to this one.
Get the Kindle e-book free from Amazon here.
---
See all the Free Friday posts here.
Do you have other free books for us to check out? Comment below or email me at [email protected].
Watch Maria and Amira discuss the books in the video below: