Reading Time:
10
minutes
Some articles may include Amazon affiliate links. All proceeds go to helping us pay for original stories and to support writers of speculative fiction. Read more here.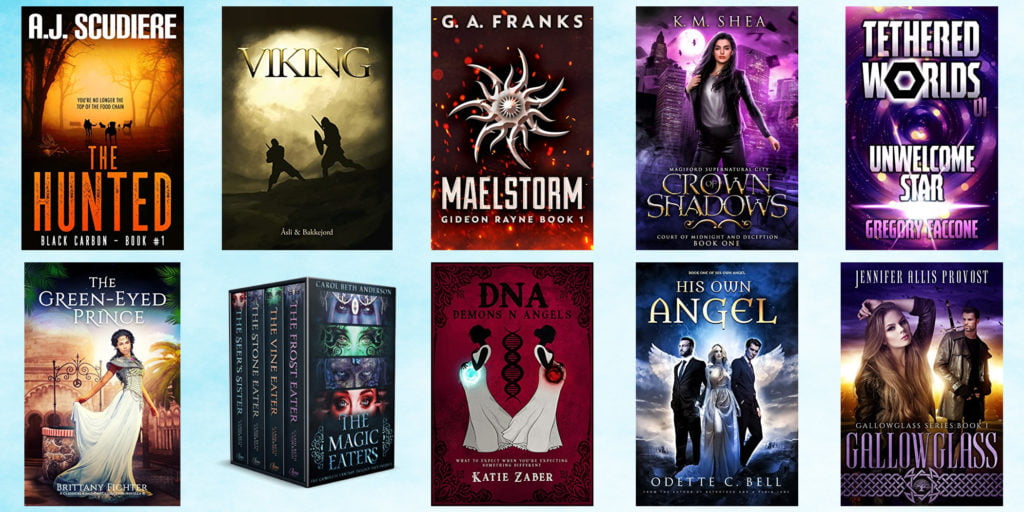 Did you know that Amazon has a list of the top-selling and free sci-fi and fantasy books?
The list changes constantly — authors set their books to free temporarily to promote their work, and, of course, books move up and down in the rankings. But are any of the books actually worth reading? Well, I read the first few chapters of each to find out, so you don't have to.
This week's list is completely different from those of the previous weeks. So if you're a fan of free books, it looks like there are going to be new things to read all the time.
I've noticed that if you try to open the list on a mobile device, it will take you to the listings that cost money, instead. I've found that by switching to the 'desktop site' in the mobile browser, the free list comes up.
Oh, and if there's a book that catches your eye, grab it quickly, since the books are often free for only a short time. And, Amazon allows you to lend your e-books, for free, to your friends. Even free e-books. Here are the instructions.
Most of these books are the first book in the series, and in each case, I've checked to see whether the rest of the books are free as well, or whether they're in Kindle Unlimited. Learn more about Kindle Unlimited here.
The list is accurate as of the time of writing but may have changed since the story was posted.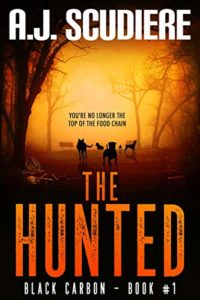 This is the first of five books in the Black Carbon sci-fi dystopian thriller series. The other books are $4.99 each and are not in Kindle Unlimited. The fifth book is scheduled to be released in January of 2023.
If you like mythical beasts, horror stories, and heart-pounding life or death excitement, The Hunted is for you.
Joule is running from a pack of hell hounds.
You get the idea that they're really good at killing people, and they don't stop once they've got your scent.
She makes it to a house, but the dogs break in…
This is some kind of creepy fantasy horror book, and I loved the first chapter. A woman's on the run from some supernatural beasts — and it seems like she's moments from being torn apart. I was on the edge of my seat, and I wanted to know what happens to Joule as she desperately tries to escape death by hellhound.
Get the ebook free from Amazon here.
2. Viking by Ole Åsli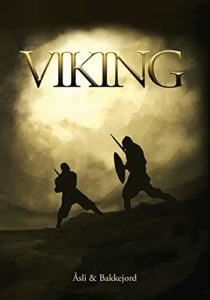 This is the first of three books in the Viking Ventures historical fantasy series. The other books are $2.99 to $3.99 each and are both in Kindle Unlimited.
This historical fiction novel takes place in Northumbria in the year 841 AD. If you like historical fiction, and particularly Viking culture, then this book is for you.
In the first chapter, we meet Marcus, a merchant's son who lives in the village of Wucestre.
It had once been a thriving trade town, but three years ago it was attacked by Vikings and Marcus lost his mother. Most of the buildings in the town are abandoned, trade has subsided, and Wucestre is a poor husk of what it once was.
And now the Vikings have returned, looking for slaves. Marcus takes his younger sister and they crawl into a little cellar their father had built just for hiding from Viking raids.
I think the first chapter does a good job of setting up the book. You get a little back story for the main characters, and there's just enough setup that you know there's going to be an exciting action scene in the next chapter as the villagers try to fight off Viking raiders.
I liked it and I'd definitely keep reading.
Get the ebook free from Amazon here.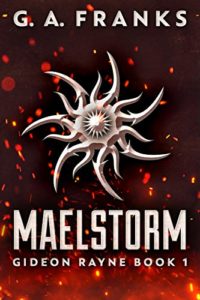 This is the first of two books in the Gideon Rayne young adult dystopian future series. The other book is $3.99 and is not in Kindle Unlimited.
First, a double disclaimer. I don't like young adults, and I don't like dystopian futures. I'm too cranky and don't have the patience for teenage drama and it already feels like we're living in a dystopian future so I'd rather go somewhere else when I want a relaxing break from reality.
The book reads a bit like The Hunger Games or The Maze Runner.
It starts right in with the action. Gideon and his friend Jakub are being attacked by a flying police vehicle. The police are after some criminals — Gideon and Jakub are in the wrong place at the wrong time.
They get to watch a takedown. Gideon has long wanted to join the police force, and now he's even more interested. The only problem is that he faints occasionally, so they might not take him.
Gideon's parents died in an accident and he's been raised in a group home. Now his time as a kid is coming to an end. He's about to graduate, and find out whether he got into the police force or not.
The thing that's different about this world, other than the flying police cars, is that everyone is always posting updates on social media. If people like you, you get rewarded with life's essentials, like travel and housing permits or the right to apply to better jobs.
I can actually see myself reading this, but it's not quite compelling enough for me to jump to the top of my reading queue. Like I said, I'm not really the target reader for this book.
Get the ebook free from Amazon here.
This is the first of three books in the Court of Midnight and Deception urban fantasy series. The other books are $0.99 to $3.99 each and are both in Kindle Unlimited.
Leila wants to live a normal human life, but she is a queen in the monstrous world of the fae and they can't seem to get it together without her.
The story opens as Leila is getting ready to go job-hunting one morning when she notices something strange. There are several horrific fae creatures in her backyard — a skeleton horse and a bunch of giant spiders. She decides she must handle it with a shovel and powerful wasp spray. The skeleton horse then saves her from a giant spider. Leila wants to keep her.
The next chapter then introduces two men in a stable discussing the missing night mare. When one goes missing, it means they have selected the next ruler of the Night Court which governs the Night Realm.
So the skeleton horse from the beginning is a night mare and it selected Leila as the new fae queen.
I'm not particularly into this story, but it is entertaining. I think it's a good example of a young adult urban fantasy with a kickass heroine.
Get the ebook free from Amazon here.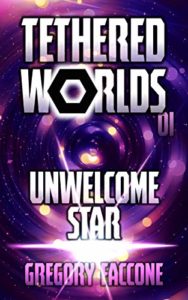 This is the first of three books in the Tethered Worlds sci-fi adventure series. The other books are $2.99 each and are both in Kindle Unlimited.
The promotional copy for this book compares it to Dune. I did like Dune. So I'm feeling optimistic about this book.
My first complaint is going to sound petty, but I don't like the font. It's sans serif, and I prefer the body type of my books to be in serif fonts. And maybe it's just me, but it won't let me change the font in my Kindle app.
Jordahk's father is wounded during civil unrest on his planet. His parents have both served in the military and have excellent reactions and first-aid skills.
There's a war going on, and the family is involved in the conflict. I'm having a hard time figuring out what's happening, exactly, but there's a lot of action. I think I might come back to it this weekend and read it through more carefully, because it's interesting and the kind of thing I like.
I can look past the font situation.
Get the ebook free from Amazon here.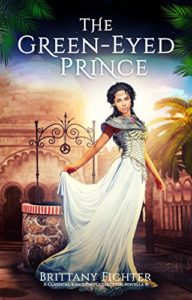 This is a standalone romantic fantasy, a retelling of the classic fairytale about the frog prince.
I'm definitely not the target audience here. I dislike romantic fantasies and fairytale retellings.
But I like this one. It reads easily. And I like the main character. Kartek, 17, is a ruler of a fantasy kingdom, and has magical healing powers and she uses them to help people.
Her parents have died, and she's due to get married in a month. She's fine with being a ruler and healing people who had accidents or minor diseases, or meeting with local rulers to discuss finances and laws. Then all of the area tribes start flooding towards the palace. Is this an attack? Will she need to negotiate with all the tribal chiefs?
Kartek strikes me as kind, responsible, and smart. She has advisors and listens to them, but isn't bossed around by them.
I actually like this story and might well stick with it this weekend.
Get the ebook free from Amazon here.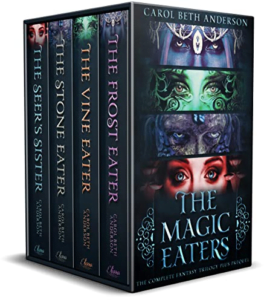 This is a box set of all three books in The Magic Eaters Trilogy, plus a prequel.
The story takes place on planet Anyari, 200 years after a horrible event wiped out most of humanity. The survivors rebuilt civilization in the kingdom of Celleria. Some of them, including the princess herself, have magical powers. They are called lysters. Some lysters can manipulate ice and others can fly — but they have to eat an element associated with the magic to do it. When the princess eats ice she is able to shoot snow from her mouth and hands.
The princess is on tour with her father, and she is brought on stage to consume ice and then perform some ice magic for the crowd. And then, in the middle of her modest display, a young man appears flying in the sky. He is arrogant and foolish, stealing the thunder of the royal tour. As he flies closer to the crowd, the king and his guards spring to action, treating this flying lyster as a serious threat. At the conclusion of his obtrusive display — which far outdoes the one that she herself had put on — the princess is impressed and wants to see more of him.
I love this so far. I'm impressed by the author's skill and utility of scenes. The opening scene introduces us to the main characters, the world, and the magic system without seeming like an info dump. The characters are believable. And I like how the flying lyster is described — he really seems like a cocky foolish kid — but talented. It makes sense to me.
I'll be back.
Get the ebook free from Amazon here.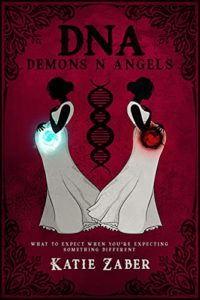 This is a standalone urban fantasy book.
Evie is terrified of being pregnant because her husband had a vasectomy but she can't ignore all the signs. Morning sickness, heightened senses, etc.
This story is written in present tense. There are a lot of useless details about Evie's in-laws, whom she does not get along with. The story starts on week five and by week six she's afraid she's pregnant. Evie's on her third trip to the drugstore — buying more pregnancy tests — when the cashier suddenly acts possessed and gives her a strange admonition. She then quickly goes back to normal.
Evie is properly spooked. Going home, she gets more confirmation that she's really pregnant. She decides to tell her husband who is also scared.
I won't be back. But it is a good read. I'm enjoying it, even though I am skimming.
Get the ebook free from Amazon here.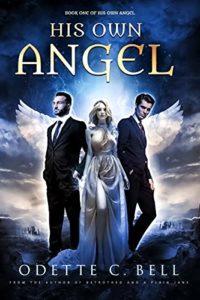 This is the first of seven books in the His Own Angel urban fantasy series. The other books are $4.99 each and are not in Kindle Unlimited.
I love urban fantasy. But I'm not so much of a fan of love triangles.
Lizzie is out of work and out of luck and if she doesn't find some money by the end of the week she'll be homeless, as well.
Two weeks before, the federal government had passed a law that humans have to work for humans, and other races can only work for their own kind.
She was a librarian before, and got fired immediately after the law went into effect.
She has the genetics that show she's not human. Unfortunately, she doesn't have the powers that the vampires and werewolves and witches have. She's plain, and short, and strikes out at every job she applied to. Including the magical PI gig.
All she got from her otherworld genetics is a tattoo that marks her as non-human. She didn't even know that she wasn't human before the mandatory DNA test.
The premise seems a little far-fetched to me, but I like Lizzie. After striking out with all the jobs that she might actually want, she starts applying for jobs at otherworld bars in the otherworld part of town. The area where humans don't go. Where she never went before, even before the existence of magic was made public.
I like this. I think I'll keep reading.
Get the ebook free from Amazon here.
10. Gallowglass by Jennifer Allis Provost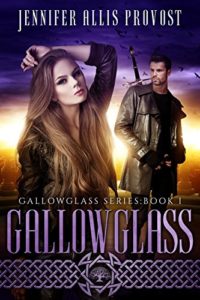 This is the first of three books in the Gallowglass urban fantasy series. The other books are $3.99 each and are not in Kindle Unlimited.
Another urban fantasy book.
Karina is a university student who wrote her master's thesis on ley lines. She's invited to continue her doctoral work in Scotland, with a grant that covers all her expenses, and allows her to bring a friend with her.
This is a world where ley lines and alchemy are real, as are fairies and elves. But some people, including her brother, don't believe in magic or magical creatures.
Chris, her brother, is in the middle of a nasty breakup.
There's a lot of personal and family drama here, and not enough killing. I'll probably pass on this one.
Get the ebook free from Amazon here.
---
See all the Free Friday posts here. Do you have other free books for us to check out? Comment below or email me at [email protected].
Have you read any of these books? Are you planning to? Let us know in the comments!
Watch Maria and Amira discuss all these books in the video below: