Reading Time:
13
minutes
Some articles may include Amazon affiliate links. All proceeds go to helping us pay for original stories and to support writers of speculative fiction. Read more here.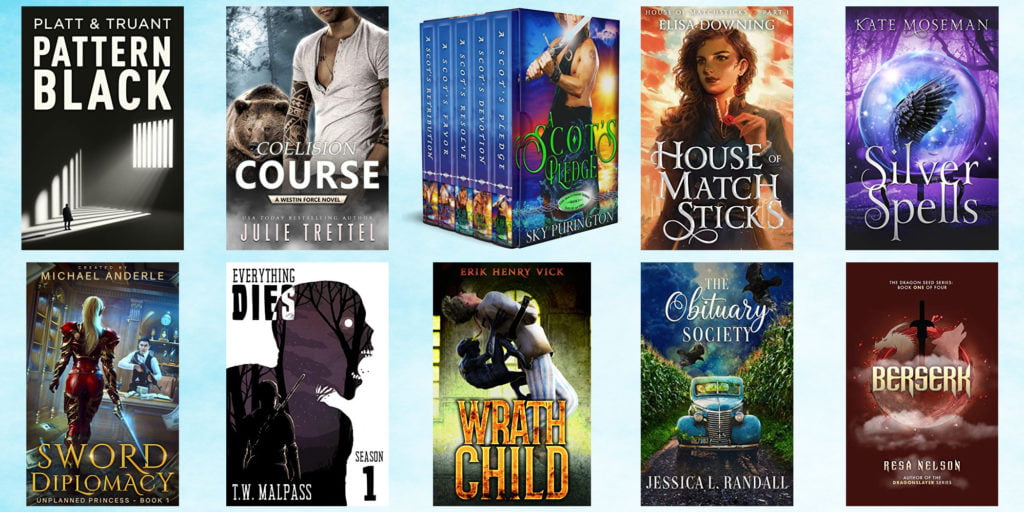 Did you know that Amazon has a list of the top-selling and free sci-fi and fantasy books?
The list changes constantly — authors set their books to free temporarily to promote their work, and, of course, books move up and down in the rankings. But are any of the books actually worth reading? Well, I read the first few chapters of each to find out, so you don't have to.
This week's list is completely different from those of the previous weeks. So if you're a fan of free books, it looks like there are going to be new things to read all the time.
I've noticed that if you try to open the list on a mobile device, it will take you to the listings that cost money, instead. I've found that by switching to the 'desktop site' in the mobile browser, the free list comes up.
Oh, and if there's a book that catches your eye, grab it quickly, since the books are often free for only a short time. And, Amazon allows you to lend your e-books, for free, to your friends. Even free e-books. Here are the instructions.
Most of these books are the first book in the series, and in each case, I've checked to see whether the rest of the books are free as well, or whether they're in Kindle Unlimited. Learn more about Kindle Unlimited here.
The list is accurate as of the time of writing but may have changed since the story was posted.
1. Pattern Black by Sean Platt and Johnny B. Truant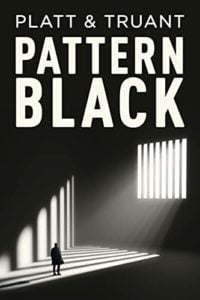 This is a standalone novel but both authors have other sci-fi books up on Amazon. In particular, Johnny B. Truant is the bestselling author of the Fat Vampire books, adapted by NBC/Universal in 2022 as a SyFy Channel series starring Spider-Man's Jacob Batalon. This is the second week in a row that this book has been on the top-ten list. Last week, it was in sixth place.
This psychological thriller with elements of Total Recall and Assassin's Creed was a little bit difficult to get into. The author drops you into the back of a van with a full cast of characters, and I found myself having a hard time keeping track of who was who. There were some interesting blips in the perception of the main character, which translated into confusion. I understand what the author was going for here — the best way to get us to empathize with the character is to make us feel what they feel. In my opinion, this broke down a little bit as I couldn't really follow what was going on in the action, in part due to that confusion.
Throughout the opening scenes, there is a distinct impression that there is more happening than meets the eye. My guess? It's a simulation designed to stress test our intrepid main character, or perhaps to dig up some buried memories or actions. It definitely had a solid element of mystery.
While I am curious as to what will happen next, the general feel of the opening scenes really put me off towards reading more. I am all for making the reader feel with the characters feel, but starting off with confusion didn't work for me.
That being said, if you are a fan of psychological thrillers and identity crisis stories with a sci-fi twist, then I think you might enjoy this book. Just don't expect to fully understand what's going on at all times, and you might budget a little more time to go back and reread when necessary.
Pattern Black is the tale of a good cop gone bad. Mason Shaw, once a respected cop, has thrown away his career by committing a crime that lands him in a futuristic prison city with no hope of parole and only two ways out, something called chamber therapy — or death. Chamber therapy can cure criminals of their criminal tendencies, but if it fails the prisoner's identity gets disintegrated and they go insane.
This is a fast-paced sci-fi thriller with tough characters straight from noir, vivid descriptive language that puts you right in the action, and a sci-fi prison that's got something to hide . It's an attention grabbing book I didn't want to put down.
I'm a fan of sci-fi and detective stories, so the story of a rogue cop in a dystopian futuristic prison is the kind of story I like. If you're into sci-fi, cyberpunk, or detective novels this book could be for you. If you're not into science fiction, violence, troubled characters, or prison stories, then I'd recommend you skip this one.
The first couple of chapters were enough to get my attention. The book starts right off with a heist, but there's something off about the whole situation that's an unexplained mystery. It made me want to keep reading this book, and I plan to.
Get the ebook free from Amazon here.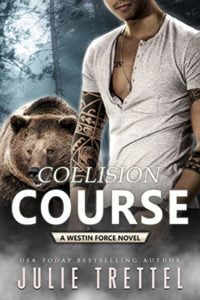 This is the third of six books in the Westin Force paranormal romance series. The other books are $4.99 each and are all in Kindle Unlimited.
Our reviews editor Amira Loutfi normally reads the paranormal romance books since she's a fan, but she's off today so it's up to me.
So, first, a disclaimer. I'm not a fan of the romance genre in general, or the particular sub-genre that is shapeshifter romance. So it will take a lot to pull me in.
Baine, who shapeshifts into a bear, is pining away for Olivia, the love of his life. Then he gets a tattoo. Then he goes fishing with his two best friends. When he's caught enough fish, he throws a grenade into the water to watch it blow up. Then a second one.
I'm a little disturbed by this. I can't imagine it's a good thing to be throwing grenades around like that. Then there's pack politics and drama and he has to go back to his home clan — the one he got kicked out of, permanently, because he hooked up with Olivia way back. His home pack is under threat, and he and his team go in to help save them.
So there's probably some backstory I'm missing about this team that he's on. Plus, the other two guys on the team are both in happy, loving relationships, so I'm guessing that that's what the previous two novels were about. You might want to check out the first book in the series, Fierce Impact.
Anyway, Baine blows things up because it's a way for him to deal with his anxiety. Okay, I feel a little bit better about that. He doesn't blow things up because he's a jerk, but because he's self-medicating. Not all that much better, but something at least.
Then we switch to Olivia's point of view. Oh, no, she got pregnant with Baine's kid eight year ago and thought that Baine left because he knew and freaked out. She doesn't know that her family kicked Baine out of the pack for hooking up with her. Baine, of course, knows nothing about the pregnancy and the fact that he's got a kid.
I'm not feeling particularly invested in this story, despite all the drama. Well, because of it. I'm not a fan of drama.
Get the ebook free from Amazon here.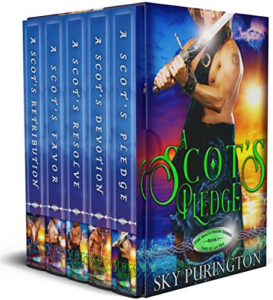 This is the complete set of all five books in The MacLomain Series: End of an Era, a time travel romance. There are a lot of books in this universe. We've previously reviewed the  Viking Ancestors: Rise of the Dragon box set, which was on this top ten list in October and The MacLomain Series: Viking Ancestors' Kin box set last March. If you haven't read any of the other books, you might want to start with the original series, published back in 2013. The MacLomain Series is currently $2.99 on Amazon for the complete four-book box set, but it's in Kindle Unlimited so you can read it for free if you have that subscription.
Another shape-shifter romance, except this series also has time travel, dragons, witches and wizards, fated mates, Scottish clans and Vikings. It reminds me a little bit of Diana Gabaldon's Outlander series, but with a lot more stuff piled on. And, instead of following one character, it's a bunch of interconnected love stories.
I started reading the first book in this series and I was immediately lost. There's a lot of backstory. I suggest starting with the original series, The MacLomain Series. Then, if you like it, you'll have enough books to read for the rest of your life.
I liked Outlander but haven't gotten into any of the other authors in this genre, and this book didn't pull me in, either. But, like I said earlier, I'm not the target audience here.
Get the ebook box set free from Amazon here.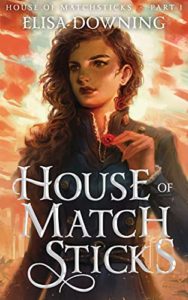 This is the first of three books in the House of Matchsticks young adult fantasy series. The other books are $2.99 and $3.99 each and are not in Kindle Unlimited.
I'm not the target audience for this book, either. I don't like young adults. But this book definitely grabbed my attention. I had trouble pulling away from it to go on to the next one on today's list.
It reminds of the Shadow and Bone books by Leigh Bardugo.
The story begins with the Collector. He's like the grim reaper, and he goes around collecting souls. He shows up to collect the soul of a woman who's escaping a burning factory and the monstrous man chasing her. The woman is carrying a baby and tries to get away on a boat but the man catches up to her and kills her. The Collector takes her soul but, even though he's not supposed to, he gives the boat a push and saves the baby and the locket the woman tucked into its blanket.
Sixteen years later, the baby is all grown up. I'm guessing she's the baby because she's wearing the same locket from the first chapter. He name is Isaline, and she was raised in an orphanage, then sent to a school for guards. It's time for her to take the final exam before graduation.
Meanwhile, the monstrous man from that first chapter is now the king, and he's got the power to create magical clockwork creatures. In fact, he's partially clockwork himself. He made some kind of deal with something evil sixteen years before, a deal which has granted him a magical power. He's been killing off all the other noble houses.
The story is incredibly compelling, the world building is superb, and I want to keep spending time with all the characters. Enough to spend a couple of books on the other two books in this series? I think so.
Get the ebook free from Amazon here.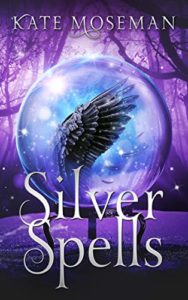 This is the first of four books in the Midlife Elementals urban fantasy series. The other books are $0.99 to $3.99 each and are all in Kindle Unlimited.
When not reading books about kick-ass women killing people and space battles, I thoroughly enjoy cozy magical mysteries.
In this one, Luella is a social media manager at a sunscreen factory. Her daughter has just gone away to college. And she gets fired. No explanation, nothing. As she's packing up her stuff, a strange white dog runs into the building and runs out again. Only Luella and her two best friends see it — the other employees don't react at all.
Her boyfriend implies that it's her own fault she got fired, despite her good performance reviews, and she dumps him on the spot. Good for her.
Now she's living in an apartment she can no longer afford, with college bills that she can no longer afford to pay, so she jumps at an opportunity to live rent-free house-sitting for her mom's friend while she job-hunts.
And the weird stuff just keeps piling up. I'm seven chapters in, and there's still no sign of a mystery. Other than the obvious one about what's with all the magic happening to Luella and her two friends. But I'm enjoying it very much, I like the characters and the sunny Florida setting. We're buried in snow here where I live in Western Massachusetts, so I can use some sunshine, even if it's just in a book.
Get the ebook free from Amazon here.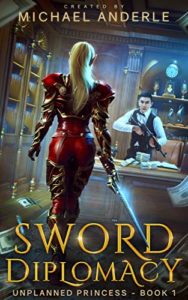 This is the first of nine books in the Unplanned Princess urban fantasy series. The other books are $4.99 each and are all in Kindle Unlimited. The author is a regular on this list.
Over the past few days, I read eleven — yes, eleven — books in the author's Kurtherian Gambit series. They were the worst books I ever read. I couldn't stop reading them. The characters were all identical. The women were written as if the author had never met a woman before. Which is weird, because in the author's note he thanks his wife for her help with the books.
You know all those writing advice articles I collect every Sunday? The author breaks every writing rule there is. Like I said. Worst. Books. Ever. But compulsively, addictively, readable. Like greasy, salty, tasty potato chips. The rippled kind with extra cheesy flavoring.
So I had high hopes for this book. Or low hopes. Whatever the appropriate term would be.
The story starts with Zeena, an elf with magical powers. The elves are slowly dying from a plague called the Creeping Azure in their underground refuge and their salvation depends on Zeena's mission to the surface, where she must get help from humans before she, too, succumbs to the disease. She arrives in modern-day San Francisco and magically disguises herself as a human female — young, blonde, blue-eyed, wearing a poodle skirt and white and pink saddle shoes and carrying a bag full of gold.
Just like any other human.
She doesn't exactly blend in. But, since she's apparently a big idiot, she thinks she does.
In the second chapter, we meet Karl, a private eye staking out someone he suspects of committing insurance fraud. Ever since he left the San Francisco police department, he'd mostly been tailing cheating spouses, so insurance fraud was a nice change of pace.
Okay, this book does not disappoint. It's funny and light and the main players are the author's usual over-the-top, uncomplicated stock characters. If, like me, you're feeling anxious about having too much work, about your sick cat, about whether you caught Covid the last time you went out for pizza, and about what are you even doing with your life, this book is a nice mental break. Sure, you've got an odd tickle in the back of your throat and the yogurt tasted funny and maybe you have Omicron and you'll be one of those rare break-through cases even though you're fully vaxxed and your children will become orphans, but this imaginary elf is going to triumph over her imaginary deadly disease, and maybe I will, too. I mean you. I'm not a hypochondriac panicking about death every single time I cough.
Anyway, I'm definitely going to finish this book, and will probably read the rest in the series as well.
Get the ebook free from Amazon here.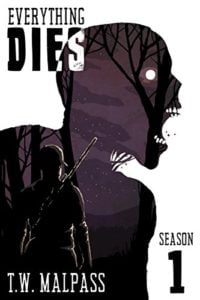 This is the first of three books in the Everything Dies zombie apocalypse series. The other two books are $4.99 each and are not in Kindle Unlimited.
I'm definitely not the target audience here.
The cover by itself is enough to creep me out.
This is a collection of linked novellas rather than a single novel, something like a season of a television show.
As the book starts, the government has sent out the national guard to try to contain a zombie outbreak while survivors are stuck in guarded refugee camps.
Kristin, her husband Vincent, and their daughter Emily are among the survivors. Food is rationed, there's a shortage of medical supplies, and the news on TV is pretty bleak. Emily's got an infected tooth and needs antibiotics, and there aren't any. Soldiers keep going out and not coming back, and there are fewer and fewer guards around the refugee camp. The story is tense and compelling, and I can easily see it being made into a TV show.
A TV show that I wouldn't watch, because it's too scary and creepy for me.
Get the ebook free from Amazon here.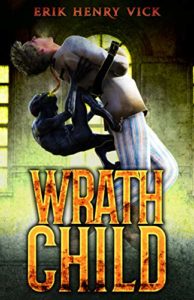 This is the first of three books in A Rational Man Supernatural Thriller Series. The other two books are $0.99 each and are both in Kindle Unlimited.
And speaking of scary and creepy — I'm definitely not the target audience for this book, either.
An FBI profiler is sent to New York to investigate a possible serial killer — one that the agent had been hunting before, and who'd gone dormant. But there might be something more to it — something supernatural.
This story has the feel and pacing of Criminal Minds, and the creepy factor of the X-Files.
Don't go by the cover. This book is more like a police procedural, or an FBI thriller. It reminds me of a Jeffrey Deaver novel.
If not for the creepy supernatural possession aspect of the story, this would be exactly my thing. I'm a huge fan of police procedurals. But it's a little too creepy for me. I couldn't watch the X-Files, either.
Get the ebook free from Amazon here.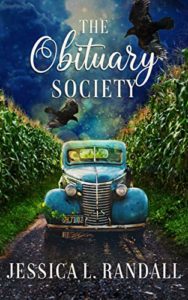 This is the first of three books in An Obituary Society Novel cozy paranormal mystery series. The other two books are $3.99 each and are not in Kindle Unlimited.
This is another cozy magical mystery, but it's a little sadder than I'd like. It starts out with a funeral and the main character, Lila, has just inherited a house and a small amount of money from her grandfather. She's back in his hometown, a small place in Nebraska. She's a bad driver and awkward around people, which makes me feel even sadder for her. But she didn't put her shopping cart back. I can't forgive that.
The story moves slowly, and there's a lot here about Lila's extended family and life in this small town.
It's a little too slow-paced and thoughtful for me, and I'm not feeling particularly attached to the main character, so I don't think I'll be finishing it.
Get the ebook free from Amazon here.
10. Berserk by Resa Nelson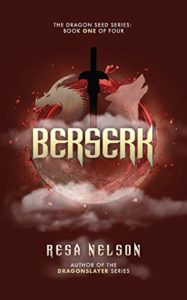 This is the first of four books in the Dragon Seed epic fantasy series. The other books are $3.99 each and are all in Kindle Unlimited.
If you like fast paced action set in a fantasy world with mythical beasts, dangerous berserkers, and cute bunny rabbits, this book is for you.
The book starts out with a rabbit saving eight-year-old Benzel's life. His pet rabbit Fluffyhop escapes and he chases it into the woods near his single room family home – just as a group of berserkers attacks the village of Heatherbloom in which his family resides.
The scene with him chasing the rabbit into the woods is fun to read, and just as he grabs his beloved pet, someone from the village yells out a warning that berserkers have arrived. Fortunately, Benzel's parents had trained him to hide just in case this ever happened.
Being a fan of fantasy fiction, I'm definitely the target audience for this book. Dragons, dragonslayers, berserkers, and brigands are all mentioned in the first chapter, so you get a good idea of what this book could be about.
The book starts out fast paced and I personally felt a lot of empathy for young Benzel, from his adorable bunny chase to the sad demise his family and entire village suffer just a few pages in.
The author got me invested in young Benzel's life and I'd definitely keep reading this book to see how it turns out for the young fellow.
Get the ebook free from Amazon here.
---
See all the Free Friday posts here. Do you have other free books for us to check out? Comment below or email me at [email protected].
Have you read any of these books? Are you planning to? Let us know in the comments!
And watch Maria discuss all these books in the video below: