Reading Time:
12
minutes
Some articles may include Amazon affiliate links. All proceeds go to helping us pay for original stories and to support writers of speculative fiction. Read more here.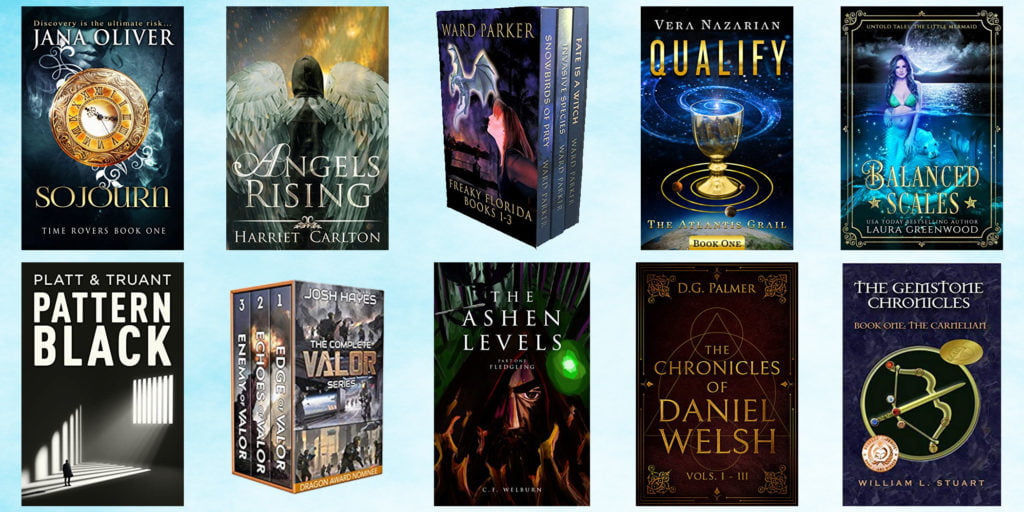 Did you know that Amazon has a list of the top-selling and free sci-fi and fantasy books?
The list changes constantly — authors set their books to free temporarily to promote their work, and, of course, books move up and down in the rankings. But are any of the books actually worth reading? Well, I read the first few chapters of each to find out, so you don't have to.
This week's list is completely different from those of the previous weeks. So if you're a fan of free books, it looks like there are going to be new things to read all the time.
I've noticed that if you try to open the list on a mobile device, it will take you to the listings that cost money, instead. I've found that by switching to the 'desktop site' in the mobile browser, the free list comes up.
Oh, and if there's a book that catches your eye, grab it quickly, since the books are often free for only a short time. And, Amazon allows you to lend your e-books, for free, to your friends. Even free e-books. Here are the instructions.
Most of these books are the first book in the series, and in each case, I've checked to see whether the rest of the books are free as well, or whether they're in Kindle Unlimited. Learn more about Kindle Unlimited here.
The list is accurate as of the time of writing but may have changed since the story was posted.
1. Sojourn by Jana Oliver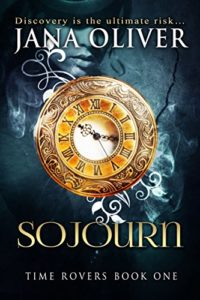 This is the first of three books in the Time Rovers time travel mystery series. The other two books are $3.99 each and are not in Kindle Unlimited.
I read chapter one of the book. It held my interest, and is well-written and exciting. The novel begins with the Time Rover, Jacynda Lassiter, on a mission to Pompeii with a Time Tourist, a linguist researching Pompeii. They're there right before the volcano erupts.
Jacynda works for the Time Immersion Corporation, and her present is the year 2057. She and the tourist barely escape with their lives from Pompeii, and she is sent on another mission, to Victorian England in the year 1888, to look for a missing Time Tourist — a sociology professor who is late in returning to the present.
Most of the story is about this mission and is set against the background of the Whitechapel Murders perpetrated by Jack the Ripper.
Romance, mystery and the paranormal are all woven into the plot. The author has thoroughly researched Victorian England and the reader feels as if they were transported back in time to that fascinating era.
Based on reading the first chapter, I give this excellent tale a solid seven out of ten. I think it will appeal to many readers, as it is simultaneously a thriller, mystery, historical fiction, romance and science fiction novel.
Get the ebook free from Amazon here.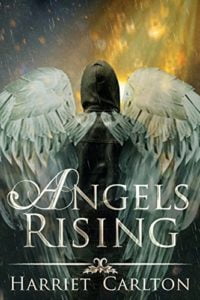 This is the first of four books in the Angels Rising young adult urban fantasy series. The other books are $2.99 each and are not in Kindle Unlimited.
The book starts out with a winged man sneaking into a baby's nursery. The baby wakes up and cries. The man leaves, but not before touching the baby on the forehead and leaving a single emerald feather on the pillow next to the baby's head.
Then we jump to 17-year-old Imorean Frayson running late for school. Judging by his bright white hair, I'm guessing that he is the baby from the prologue.
I'm not the target audience for this book, since I don't like young adult novels.
Imorean has a presentation to do, and a scholarship interview that day. It's an important interview — a full-ride scholarship for college, that just requires him to do volunteer work. But it limits the colleges that he can apply to.
He gets into the second round, and fills in a long application that night. He doesn't read the fine print.
The book starts slowly, and the main character isn't compelling enough for me to keep going.
Get the ebook free from Amazon here.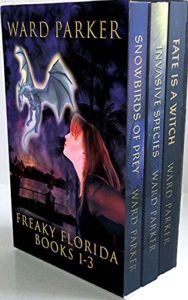 This is the first three of seven books in the Freaky Florida urban fantasy series. The other books are $3.99 each and are all in Kindle Unlimited.
Cozy paranormal mysteries are one of my favorite genres, and if they're funny as well, that's a big bonus. So I have high hopes for this book.
And it does not disappoint.
Missy Mindle is a home-health nurse who offers medical screenings and basic care for seniors. Who just happen to include vampires, werewolves, and other creatures. This is Florida, after all. All sorts of people end up here.
We start out with her visiting Leonard Schwartz, a vampire who lives on the ocean front in Squid Tower, a condominium community, and is overweight despite being on an all-liquid diet.
Her job involves a lot of challenges. Vampires don't like to be lectured on their eating habits, and getting blood and urine samples can be tricky.
I love this beginning. I will definitely be reading these books this weekend. I can definitely use a fun break  right now.
Get the ebook box set free from Amazon here.
4. Qualify by Vera Nazarian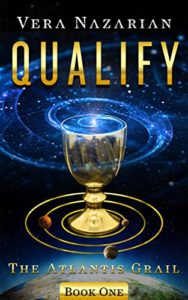 This is the first of four books in The Atlantis Grail young adult sci-fi series. The other books are $6.99 to $7.99 each and are not in Kindle Unlimited.
The story is set in the year 2047 and is written from the viewpoint of a teenager, Gwenevere Lark, one of four siblings.
The first chapter begins with their mother making them breakfast. But it is no ordinary breakfast. It is breakfast meant to fuel them for a sports competition at school — one that will decide who gets to live. A huge asteroid that will wipe out humanity headed is towards Earth, and there are spaceships waiting for a group of teenagers, those who win the Atlantis Grail competition, who will be allowed to escape the doomed planet.
The spaceships belong to the Atlanteans, an advanced spacefaring civilization that existed on earth 12,000 years ago. Some Atlanteans escaped the sinking of the continent Atlantis by traveling to another planet. Their descendants, who have incredible technology, say they cannot save all of Earth.
They come back and can only save the winners of the competition.
Gwenevere is not an athlete, but a bookish nerd, and nevertheless hopes to not only save herself but her whole family, by making it to the Top Ten. Those in the Top Ten get to save their family as well as themselves.
I give this novel a six out of ten. The premise is interesting, and I am curious to know whether all of humanity will be saved somehow, and not just a group of teenagers and some of their families.
Get the ebook free from Amazon here.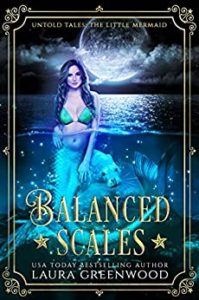 This is the first of six books in the Untold Tales fantasy series. The other books are $3.99 each and are not in Kindle Unlimited. This is the second week in a row that this book has been on this top-ten list.
First, a disclaimer. I'm not the target audience for this book. I don't like retellings of classic fairy tales, and, as a general rule, I think romance novels are too mushy. Finally, I dislike young adults and books aimed at that audience.
Mari, a mermaid, has just turned 18 when she saves a man from drowning after a shipwreck. She accidentally admits she's a mermaid, and winds up losing her soul to a curse. Now, when she dies, she won't be able to pass on to a better place, but be stuck in limbo for all eternity. To get it back, she must find the sea witch.
To break the curse, she has to go on land and find her soul — and the other souls that the curse has taken.
I like the fact that she's taking this risk for a real reason, not just because she got a crush on the first human she laid eyes on.
The book reads well, and the story moves along quickly, but I'm not really that into it. Probably because it's not my kind of story.
Get the ebook free from Amazon here.
6. Pattern Black by Sean Platt and Johnny B. Truant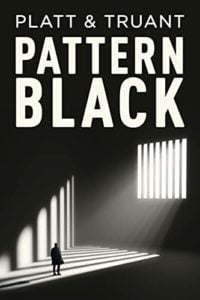 This is a standalone novel but both authors have other sci-fi books up on Amazon. In particular, Johnny B. Truant is the bestselling author of the Fat Vampire books, adapted by NBC/Universal in 2022 as a SyFy Channel series starring Spider-Man's Jacob Batalon.
This psychological thriller with elements of Total Recall and Assassin's Creed was a little bit difficult to get into. The author drops you into the back of a van with a full cast of characters, and I found myself having a hard time keeping track of who was who. There were some interesting blips in the perception of the main character, which translated into confusion. I understand what the author was going for here — the best way to get us to empathize with the character is to make us feel what they feel. In my opinion, this broke down a little bit as I couldn't really follow what was going on in the action, in part due to that confusion.
Throughout the opening scenes, there is a distinct impression that there is more happening than meets the eye. My guess? It's a simulation designed to stress test our intrepid main character, or perhaps to dig up some buried memories or actions. It definitely had a solid element of mystery.
While I am curious as to what will happen next, the general feel of the opening scenes really put me off towards reading more. I am all for making the reader feel with the characters feel, but starting off with confusion didn't work for me.
That being said, if you are a fan of psychological thrillers and identity crisis stories with a sci-fi twist, then I think you might enjoy this book. Just don't expect to fully understand what's going on at all times, and you might budget a little more time to go back and reread when necessary.
Pattern Black is the tale of a good cop gone bad. Mason Shaw, once a respected cop, has thrown away his career by committing a crime that lands him in a futuristic prison city with no hope of parole and only two ways out, something called chamber therapy — or death. Chamber therapy can cure criminals of their criminal tendencies, but if it fails the prisoner's identity gets disintegrated and they go insane.
This is a fast-paced sci-fi thriller with tough characters straight from noir, vivid descriptive language that puts you right in the action, and a sci-fi prison that's got something to hide . It's an attention grabbing book I didn't want to put down.
I'm a fan of sci-fi and detective stories, so the story of a rogue cop in a dystopian futuristic prison is the kind of story I like. If you're into sci-fi, cyberpunk, or detective novels this book could be for you. If you're not into science fiction, violence, troubled characters, or prison stories, then I'd recommend you skip this one.
The first couple of chapters were enough to get my attention. The book starts right off with a heist, but there's something off about the whole situation that's an unexplained mystery. It made me want to keep reading this book, and I plan to.
Get the ebook free from Amazon here.
7. Valor by Josh Hayes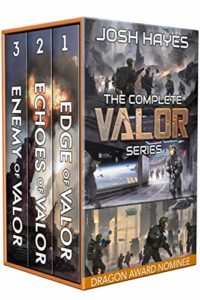 This is a box set of all three books in the Dragon Award-nominated Valor series.
Valor begins in a small pub with some greasy characters that would make Mos Eisley look like a Ruth's Chris Steakhouse. The main character is a combination hard boiled cop and soldier of fortune. I won't ruin the surprise as to who he actually works for among those two, but think Dirty Harry with some prior training.
This book does a great job of dropping you right into the action, and the somewhat verbose nature of the dialogue is overshadowed by some pretty solid action sequences. There is enough detail to really feel the nuances of the settings, and the characters' actions are logical and you can see what their motivation is. My only critique on the character side is that all of them sound relatively similar. Imagine a full cast of Boston cops that all happened to be ex-special forces.
If you enjoyed the Jack Reacher novels and the aesthetic of Blade Runner 2049, then I think this low-stakes science fiction adventure might just be for you. It was easy to read and I found myself turning pages without feeling like I had to get to the end too quickly. Given that there are three in this box set, this is a heck of a deal.
Get the ebook box set free from Amazon here.
8. Fledgling by C.F. Welburn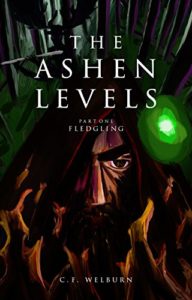 This is the first of five books in The Ashen Levels epic fantasy series. The other books are $0.99 each and are all in Kindle Unlimited.
I wanted to read this one because the cover and the blurb made it sound like an epic fantasy similar to Lord of the Rings. After reading the first few chapters, I am disappointed.
Balagir wakes up by a campfire with two mysterious cloaked figures who tease him because he suffers amnesia. One of them — clearly evil — makes him take an oath with him. So Balagir has no idea where he is or what's going on, and he's immediately bound to this stranger. He is to go to the town of Mudfoot to find someone to examine one of the few things that he has on his person.
On the way, he finds a clearing with four identical paths and two mysterious girls that also seem like trouble. They make him play a game in order to figure out which path will lead him to Mudfoot.
When he finally makes it to Mudfoot, he finds several other obstacles, and realizes that he is an Ashen — a despised race of people. The whole point of this expedition is for Balagir to figure out who he is so he has a purpose. Eventually, he will realize he is a powerful mage — I know that cuz it's in the blurb.
The story so far reminds me of the book The Neverending Story. The writing style is full of riddles and ambiguity, but I am not interested or invested enough to keep reading.
Get the ebook free from Amazon here.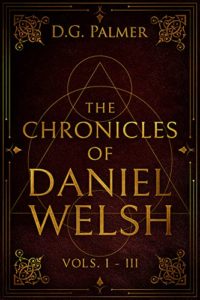 This is a box set of all three books in The Chronicles of Daniel Welsh young adult fantasy series.
So, first, a disclaimer. I'm not a fan of young adult books because I'm not a fan of young adults. I have no patience for their drama.
The book starts out in our modern world, with Daniel Welsh running away from bullies. He's a teenager, and in addition to having the whole bully problem, he's also shy and awkward around girls.
Then Trinity Evergreen speaks with him. She's a fellow classmate. Except that, in the prologue, we saw her being created by a wizard with the express purpose of tracking Daniel down.
She offers to become his study partner. And holds out the possibility that there's a solution for the condition that makes him overly sensitive to sunlight. Magic.
He'd have to go study at the Mage Academy. If he doesn't, things won't go well. The Mage council doesn't like untrained mages running around. And Daniel's a mage. But he'd have to leave Earth and go to a different, magical, world in order to study.
The book is readable, but not for me. Like I said, I don't like young adult stories, and the characters aren't compelling enough for me to stick with this one.
Get the ebook box set free from Amazon here.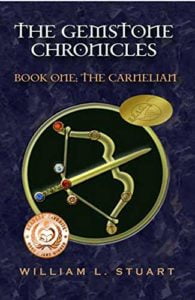 This is the first of four books in The Gemstone Chronicles children's fantasy series. The other books are $2.99 each and are not in Kindle Unlimited.
Oh no. We start out here with two of my least favorite tropes — Aiden wakes up in his bedroom and runs his fingers through his should-length brown hair. Nooo! Why do I care about the hair color or length? Or the fact that the protagonist woke up that morning? Help!
The first few pages are a super cheesy infodump about the family. Aiden lives with his grandparents in a nice house. He's hoping for a yummy breakfast! The author includes a list of about twenty items that his grandpa usually packs when he goes out for an expedition. One of his grandpa's hobbies is looking for rocks in his four-wheeler. The grandmother writes a lucrative cooking blog. I just thought I should let you know about the infodumps. Now, I will start skimming through this hunting for a plot.
Aiden, his little sister Maggie, and their grandpa decide to go out on the four-wheeler looking for special rocks. They find a bunch of fairy rocks and one that looks particularly odd. They bring it home planning to research it. Later that night, there is a glowing blue figure floating above Maggie's bed and it asks the family for a favor.
The writing style reminds me of children's picture book prose. Very much so. It's fine with me. But I still won't be back because the plot moves too slowly and I don't like irrelevant infodumps. But I can easily imagine how others are enjoying this book. It's cute and cozy. The family is so happy.
Get the ebook free from Amazon here.
---
See all the Free Friday posts here. Do you have other free books for us to check out? Comment below or email me at [email protected].
Have you read any of these books? Are you planning to? Let us know in the comments!
You can watch Maria talk about all of these books in the video below: