Reading Time:
17
minutes
Some articles may include Amazon affiliate links. All proceeds go to helping us pay for original stories and to support writers of speculative fiction. Read more here.
Free Friday: Today's top free Amazon sci-fi and fantasy books for Jun. 24, 2022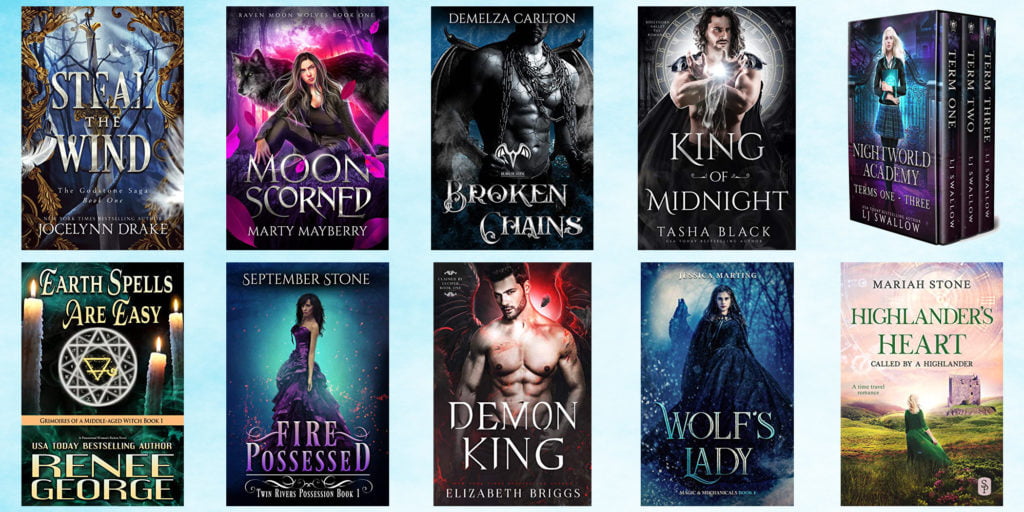 Did you know that Amazon has a list of the top-selling and free sci-fi and fantasy books? The list changes constantly — authors set their books to free temporarily to promote their work, and, of course, books move up and down in the rankings. But are any of the books actually worth reading? Well, I read the first few chapters of each to find out, so you don't have to.
This week's list is completely different from those of the previous weeks. So if you're a fan of free books, it looks like there are going to be new things to read all the time.
There are a lot of books to go through, so this week I'm being helped out by Amira Loutfi, our reviews editor, our news editor Alex Korolov, and one of our columnists, Peter Cooper Hay.
I've noticed that if you try to open the list on a mobile device, it will take you to the listings that cost money, instead. I've found that by switching to the "desktop site" in the mobile browser, the free list comes up.
Oh, and if there's a book that catches your eye, grab it quickly, since the books are often free for only a short time. And, Amazon allows you to lend your e-books, for free, to your friends. Even free e-books. Here are the instructions.
Most of these books are the first book in the series, and in each case I've checked to see whether the rest of the books are free as well, or whether they're in Kindle Unlimited. Learn more about Kindle Unlimited here.
The list is accurate as of the time of writing, but may have changed since the story was posted.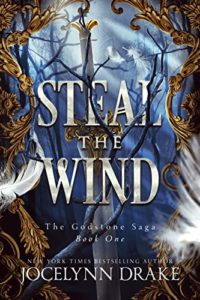 This is the first of six books in the Godstone Saga romantic fantasy series. The other books are $5.99 each. The sixth book in the series is currently available for pre-order and will be coming out in July. The entire series is in Kindle Unlimited. This isn't the first time this author has been on the top ten list. Last December, we reviewed Claiming Marcus, the first of five books in the Lords of Discord gay paranormal romance series.
Steal the Wind is a fantasy book set in a modern world with cars, trains, and cellphones.
Caelan is the crown prince of the Erya, and his mother, the queen, is sending him and a couple of friends on a secret mission to another kingdom. Turns out war is brewing, and Caelan needs to find out why.
I read the first three chapters, which introduce the main characters and set up the story for Caelan's mission. There is talk of some magical device with great power that the queen controls, but besides that, there isn't mention of any other fantasy elements.
The part of the book I read doesn't have much action, but definitely seems to be setting the book up for some grand adventure, so I'd keep reading.
Get the ebook free from Amazon here.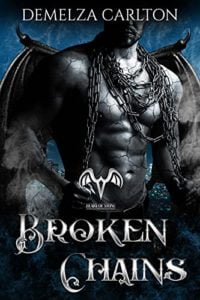 This is the first of three books in the Heart of Stone urban fantasy series. The second book in the series is $3.99 and the third book is currently available for pre-order and will be coming out in July. The series is not in Kindle Unlimited.
Demelza Carlton is a regular on this list. We also reviewed several books in the 26-book Romance a Medieval Fairytale series. In July, we reviewed Embellish: Brave Little Tailor Retold, another book in the same series. Hunt: Red Riding Hood Retold, we reviewed in April, and, also that month, we reviewed Blow: Three Little Pigs Retold, then, in May, we reviewed Melt: Snow Queen Retold and, in September, Dance: Cinderella Retold. A box set of the first three books in the series was also on this list this past April.
But wait, that's not all! In December, we reviewed Ocean's Justice, the first book in the six-book Siren of War fantasy series.
This is a fast, easy read. The protagonist is a wimpy grad student who doesn't know what study to dedicate herself to. I had trouble suspending my disbelief, and there wasn't even any magic in the opening scene.
The perspective switches to a mysterious creature that had been buried for years — he has been told that when it's time to awaken there will be a call. I'm not sure what "awaken" or "call" really means in this story just yet. But the mysterious creature wakes up to the sound of rocks moving about, not a call. So he waits.
One night, a stranger starts chasing the grad student, accusing her of theft. She runs, and cries for help. The mysterious creature hears it and comes bursting through the rock to go save her.
I seriously doubt there is much more substance to this book, but it's an easy read if you like silly stories.
Get the ebook free from Amazon here.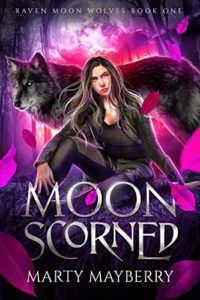 This is the first of three books in the Raven Moon Wolves college fantasy series. The other books are $4.99 each. The third book is currently available for pre-order and will be coming out at the end of this month. The entire series is in Kindle Unlimited.
The writing style reminds me of the typical wolf-shifter romance. There's a little sass, the heroine is secretly dating an alpha wolf, she's got a half-sister in magic school, and she works at a taco truck. Her name is Everly. Her boyfriend's name is Asher. She has a wolf inside her that's always eager to come out. My impression so far is that this author knows how to please the shifter romance crowd.
There are a lot of mushy parts in the beginning, and they totally worked on me! Towards the end of a romantic rendezvous, Asher seems a bit troubled but doesn't say what it is. He's only recently started college. Then, Everly checks in on a magical voicemail from her sister, who tells her something pretty disturbing.
So I assume the plot is going to be about this mushy romantic relationship, the mystery troubling Asher, and the disturbing news from Everly's sister. I already read the blurb so I know that Everly's sister is going to be murdered at school.
I might complete reading this book. As a free book, I recommend it. If I finish reading it, I will update my review.
Get the Ebook free from Amazon here.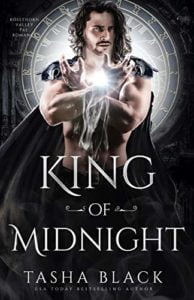 This is the first book in the four-book Rosethorn Valley Fae paranormal romance series. The other books are $2.99 each and are not in Kindle Unlimited. This isn't the first time this book has been on this top-ten list. We previously reviewed it back in December.
Sara is a real estate agent trying to sell an old house that had been vacant since she's been a girl. If she doesn't, a developer is interested in buying the whole property and tearing it down to build a parking lot. But whenever buyers get too interested, something always happens to them — they lose their jobs, or have car accidents.
She used to sing to the roses in the garden when she was a child. During a showing with a prospective customer, a vase breaks, seemingly of its own accord, and she cuts her hand on a shard.
Meanwhile, in another universe, Dorian, the King of Darkness, sits on his throne and looks out the window at the rose garden. There used to be a mortal child in that garden, singing. For a second, he can hear the singing again — and then there's the sound of a vase breaking. There was a vase on a wooden table in the center of his throne room, and now it's in shards — and there's a drop of blood on it.
I like Sara. I like Dorian. I'm enjoying the writing style quite a bit. But I'm a little creeped out by the fact that Dorian's immortal and used to watch Sara when she was a little girl. If not for that, I would definitely keep reading. But having that connection there underscores the age difference between the two leads and adds a big yikes to the story. For me, at least.
Get the Kindle e-book free from Amazon here.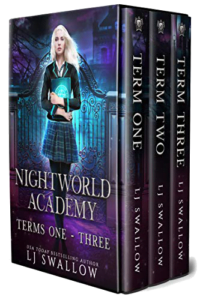 This is the first three of ten books in the Nightworld Academy coming of age urban fantasy series. The other books are $3.99 each. The entire series is in Kindle Unlimited.
This isn't the first time this author has been on this list. This past April, we reviewed a box set of the first three books in The Four Horsemen paranormal romance series. That box set was also on this list last September.
First, the standard disclaimer. I am not the target audience for young adult books because I hate young adults. They're whiny and overly dramatic. Then, I'm not a fan of books set in schools. I'm all Harry Potter-ed out. Finally, I'm not a fan of romance. I'm cranky. I'd rather see the protagonist kill people than spend all their time on the mushy stuff. Maybe I need therapy, but we can save that topic for a different article.
All that aside, let's get into it.
The book starts with Maeve in the school counselor's office. She's being scolded for punching a kid hard enough to land him in the hospital. The kid was a bully, and Maeve has no remorse. But she has enough common sense not to say as much to the counselor.
Oh, and she gets visions of the future. That's why she punched the kid.
Okay, I'm liking this book.
Anyway, she gets kicked out of school.
Now her parents ship her off to Ravenwood Academy, a former mental hospital on the Yorkshire moors. Is a reform school? No. It's actually a good private school. Her parents have always wanted to send her, but couldn't afford the fees. But now her aunt has stepped up to help with the tuition.
The first person she sees at the new school is a guy she's seen die in one of her visions. He's attractive, but that's not what Maeve's thinking about — she's thinking about whether she actually saw him die, instead of mooning about how hot he is.
Maeve is snarky and sullen. She's pissed off at being sent to boarding school. The school has a reputation for being good for students with special problems. She's worried that they'll have a bunch of shrinks they'll sic on her. I like her. I like the book's writing style.
I can see myself sticking with it — especially since the rest of the series is in Kindle Unlimited.
Get the ebook box set free from Amazon here.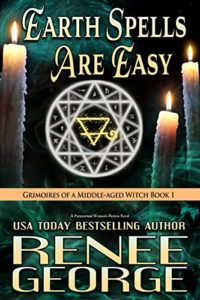 This is the first of five books in the Grimoires of a Middle-aged Witch urban fantasy series. The sequel is $4.99 and the last three books in the series are currently available for pre-order and will be coming out in July, in October, and next February. The series is not in Kindle Unlimited.
This isn't the first time this author has been on this list. Last December, we reviewed Sense and Scent Ability, the the first book of five books in the Nora Black Midlife Psychic Mystery series. That book also made this list a year ago in June.
I like the title. I like books with puns. Makes me think that the story itself is going to be light and funny. With all the bad news in the world today, I can use a little light and funny in my leisure reading.
And I do like books about cozy magic.
So. Iris is in her forties, and she just got divorced — her husband got caught with a school coach, came out as bi, and is about to move to a different city. She edits academic books for a living, and to cheer her up, her sister takes her to an estate sale where she buys a box of old books.
Obviously, the books are magical, the gnome in her garden can talk, and Iris turns out to have supernatural powers — though, at first, she thinks that someone drugged her with psychedelics and she's hallucinating.
This is a very slow-paced, cozy book. I'm half-way into it and not much has happened, other than we find out that she has four days to learn how to use her new powers or else some vague bad things might occur.
Will I stick with it? I don't know. It is very slow paced and I'm not too caught up in the characters. On the other hand, it is cozy. I can use some cozy.
Looking at this week's free Kindle editions at Amazon, I was dismayed to see cover after cover featuring shirtless men with occult tattoos on their rock-hard pecs or pale women in floor-length black velvet. Honestly, those covers… Sheesh!
The cover for Earth Spells Are Easy was also a little off-putting—a goopy montage of occult symbols and drippy candles—but the story inside was a cut above a lot of the paranormal romance it will get shelved with. For one thing, the protagonist is a grown-up dealing with grown-up issues, not an angst-ridden teenager trying to build a sense of identity. For another, although there is a hunky religious studies professor who promises to turn into a love interest, the book is about more than the heroine swooning over his good looks.
The story is a little slow getting started, but it's utterly charming. The main character is a recently divorced single mom with a teenage son. A friend brings her along to an estate sale just as a lark, and she comes home with a box of old leather-bound books, entranced first by the delightful smell of ancient parchment and then by the eerie tingling sensation she gets when she touches them.
The books awaken a magical talent that has lain dormant in her until then. That evening, her garden gnome comes to life and begins talking to her, and a dream that night about meeting Druids in a stone circle in the woods leaves mud between her toes in the morning. She is told she must master her magic, because if she doesn't, "the magic will burn through you like you are puking and crapping solar flares until your flesh and bones turn to a magical ash that will recycle your magic into the world." As she explores this new reality, she'll also be dealing with a lot of the same problems as the rest of the adult world: earning a living, putting on weight, getting her son up and out the door on time for practice.
A lot of the paranormal fiction I've read feels like it was written by someone who's spent too much time playing Dungeons & Dragons, but Renee George's magic has a much more authentic feel to it. Not the things that happen—that's all pure fantasy—but the way it feels in her body when her awareness of magic begins to flower. I say this as a Wiccan myself; magick was life-changing for me at one stage of my life, and I think for George to have written about it with such a deft hand, it must have been for her as well.
It's a quick read—I was on page sixty before I'd even finished my morning coffee—and although it starts a little slow, it picks up as it goes along. It's billed as "women's fiction" but I had no trouble relating to it as a male reader, and I really appreciated having characters who are adults. I give it a strong thumbs up.
Get the ebook free from Amazon here.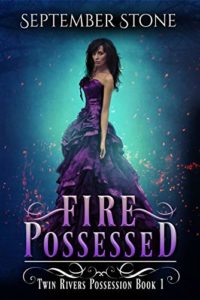 This is the first of three books in the Twin Rivers Possession paranormal romance series. The other books are $3.99 each, and the entire series is in Kindle Unlimited.
This is billed as "reverse harem" romance. That means the woman has multiple boyfriends at once. I mean, if you're looking for escapist fantasy, might as well go all the way, right? What's better than one hot guy than all the hot guys?
To me, it sounds like way too much work and too much drama.
Anyhoo.
Sophie quit her dream job two days ago. Now, her house is on fire. Sophie thinks her mother's behind it. Apparently, her mom asked her to run an errand a few weeks ago, and Sophie turned her down. She packs her stuff, but as she's reaching for her photograph of her dead father, a spark jumps to it and sets it on fire as well. Mother is the one who forced her to quit her job, too. Even though she loved it.
Sophie has magical powers and her mother has a job for her to do, to find the Lost River. And… it looks like her mother is actually Mother Nature.
Huh. That's new.
The next chapter switches to Carrigan's point of view. He's a mind reader. And he's sick. He's got liver issues, and his skin looks yellow, but none of the magic he's tried has helped. He's the CFO of a luxury hotel company, where his best friend is the CEO.
All the voices he hears gives him headaches, so he has his lunches in a cafe that pretty much never has any customers. Then a woman comes in, and he can't hear anything anymore. In his brain, there's nothing but blissful silence. The woman, of course, is Sophie. So I'm guessing that he's going to be boyfriend number one.
Then we switch back to Sophie's point of view. She apologizes to Carrigan for her effect on his powers. He says he doesn't mind — in fact, he likes it. He hopes she'll stick around. He offers to be her tour guide in the city she's headed to.
We get a little bit more backstory — her mother might have had something to do with her father's death.
And Sophie is headed to the city of Twin Rivers in order to find a great mage named Elowen and ask her to take away her magic so she can go back to being a high school chemistry teacher.
I know I said this isn't my genre and all that, but I'm getting into this book. I like Sophie. I like Carrigan. And I love the world building in this book. It's sucking me in.
Get the ebook free from Amazon here.
8. Demon King by Elizabeth Briggs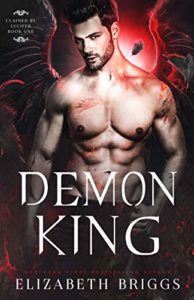 This is the first of four books in the Claimed by Lucifer paranormal romance series. The other books are $4.99 each and the fourth book is currently available for pre-order and will be coming out at the end of this month. The entire series is in Kindle Unlimited.
This isn't the first time this author has been on this list. In March of 2021, we reviewed Wicked Wings, the first of three books in the Seraphim Academy paranormal romance series.
The cover reminds me a bit of Tom Ellis from the show Lucifer. One of my favorite shows of all time.
So, even though I'm not a fan of the romance genre — as I mentioned, I prefer books with lots of murder in them, instead — I'm not too averse to reading this book. Or maybe I should go and re-watch Lucifer…
Anyway, Hannah is making a deal with the devil. He's at the Celestial Resort & Casino. As she gets to the penthouse, a man rushes out, screaming at her to run. She ignores him.
Turns out the penthouse isn't just the devil's office. It's also where Lucas Ifer, CEO of Abaddon Inc. and the mob boss of Las Vegas, has his home.
That reminds me a lot of the TV show, too. Except it's Las Vegas, not Los Angeles and a casino instead of a night club.
Anyway, Hannah needs a favor. Her best friend disappeared from this very hotel, where she'd come for a conference. He agrees to help her — if she spends seven nights with him.
It's a ridiculous, cheesy premise. But I can't help thinking of Tom Ellis as I read this, and I can't stop reading.
Get the ebook free from Amazon here.
This is the first of three books in the Magic & Mechanicals steampunk shifter romance series. The other books are $3.99 each and are not in Kindle Unlimited. The third book is due out later this month. This is the second time the book has been on our top-ten list. We previously reviewed it in September.
It starts with a letter written by Lady Weatherstone writing to Lord MacAulay in Scotland about the necessity of his marrying her daughter, Lady Adelle Thornber. She writes that Adelle is "bright but too strong-willed and stubborn for her own good." Because Adelle had caused some waves at home, her parents are forcing her into this marriage. It is a form of exile.
Along the route to her new home, she is very angry but holds it in. Her chaperone, a nobleman named Wexfield, then offers to marry her so she can produce his heirs. Adelle hates him and knows that his mistresses are always covered in bruises. She refuses. He threatens to make her regret it, calling her a "whore." Woah. Things just got real.
When she finally arrives at Lord MacAuley's house, he seems like a nice gentleman. And his servants are a bit outspoken and his home is in disrepair. The interactions between Wexfield and MacAuley illustrates the character of each man a bit more. I would be quite happy if MacAuley got to kick Wexfield's butt at some point. From MacAuley's perspective, we learn that he also considers himself a monster. I read the blurb, so I know that he is a wolf shifter.
I like the writing style and world-building. It doesn't read like a typical wolf-shifter book. It sounds to me more like a mature fairy tale with good prose. My main criticism is that I don't think that Adelle seems all that strong-willed. She sounds depressed in her first conversation with Lord MacAuley. It's still pretty cool, though. I might be back. If I do read it all I'll update this review.
Get the Kindle e-book free from Amazon here.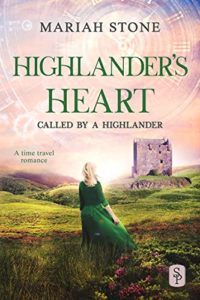 This is the third of seven books in the Called by a Highlander time travel romance series. The other books are $3.99 each but the entire series is in Kindle Unlimited.
Mariah Stone has been on our top-list before, as well. Last December, we reviewed Highlander's Captive, the first book in this same series.
I'm not the target reader for the time travel romance genre, but occasionally I do get caught up in a series. I'm a big fan of Diana Gabaldon's Outlander, for example. But I think I liked Gabaldon's book despite the genre, not because of it. When I first picked it up, I thought it was hard-sci fi about time travel. By the time I knew different, I was caught up in the story.
Anyway, I'm not going to review Highlanders Heart, just in case I decide to read the whole series — I don't want to spoil it for myself, or for you, dear reader. So here's my review of the first book, instead — Highlander's Captive.
The book starts out way back in the past, in 1296, in Scotland, with Craig Cambel, who is one of the warriors in his clan. His grandfather is the clan's leader, and his sister, Marjorie, was kidnapped by the local laird, MacDougall, because the laird's son wanted to marry her — and she wasn't happy about that.
So Craig and the others attack MacDougall's castle to rescue Marjorie. While the rest of his clansmen attack where the walls are lowest, at the front and on the west side, Craig goes around to the east and climbs the stone wall. He makes it inside and fights his way through the castle.
He finds Marjorie and rescues her, but she's been hurt. Craig himself is wounded — and his grandfather has died. Craig vows never to trust another MacDougall again. That was back in 1296.
Then, in 2020, Amy MacDougall is with her sister at the castle, chaperoning a school trip. She's a divorced search and rescue officer, and her sister is a teacher. A strange woman appears and tells her that the castle was built upon a Pict stronghold, and the Picts used magic to open the river of time and build a secret tunnel for people to pass through.
Then one of the teenagers falls down a broken set of stairs and Amy climbs down after her. Under the castle, she finds the teenager and points her to safety — and sees a mysterious glowing rock. She touches it, and gets sucked in.
Then we're back in the past, in 1307. Craig is at the castle again. There's a war for independence between the clans and England and Craig's clan is sieging the castle. They see someone appear from thin air — maybe a messenger, sneaking out of the castle via secret passage. They catch him, and it turns out to be a 12-year-old boy, who claims that he came from the river.
Craig goes to investigate the secret passage that the boy must have come through, and finds a way into a dark tunnel.
Meanwhile, Amy has come to, and the ruins that were there earlier are now brand-new. And when she goes up the now-solid stairs and looks out, she sees that there's a medieval battle going on outside.
Craig finds her and, thinking that he has to keep the oddly-dressed woman from alerting the rest of the castle, ties her up and gags her. Then Craig sets fire to a roof and opens the gates. The castle is taken and will now be a royal residence of the Scottish king — and Craig will be its temporary commander. And Amy is his prisoner.
I actually was getting caught up in the story, but I never did make it back to finish it.
Get the Kindle e-book free from Amazon here.
---
See all the Free Friday posts here. Do you have other free books for us to check out? Comment below or email me at [email protected].
Have you read any of these books? Are you planning to? Let us know in the comments!
And watch Maria and Amira discuss all these books in the video below: