Reading Time:
12
minutes
Some articles may include Amazon affiliate links. All proceeds go to helping us pay for original stories and to support writers of speculative fiction. Read more here.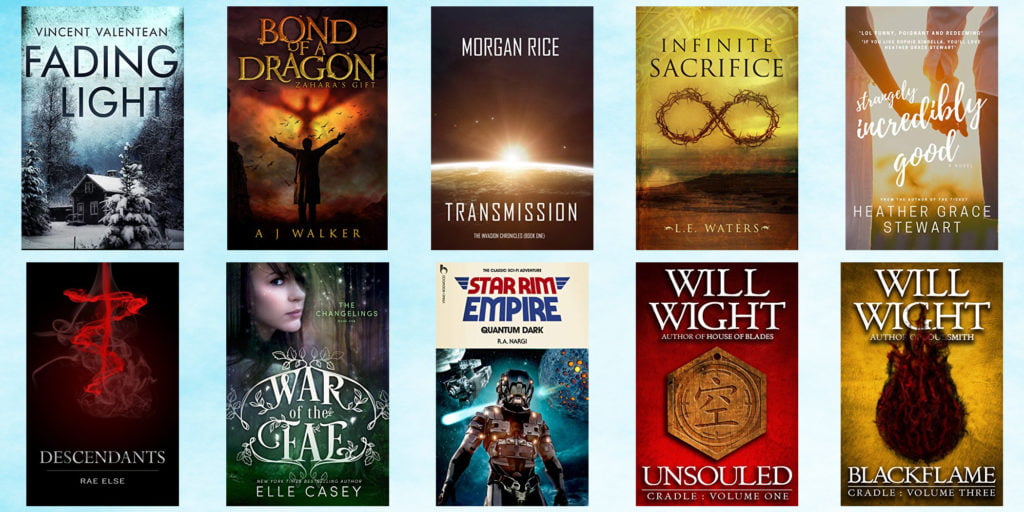 Did you know that Amazon has a list of the top-selling and free sci-fi and fantasy books?
The list changes constantly — authors set their books to free temporarily to promote their work, and, of course, books move up and down in the rankings. But are any of the books actually worth reading? Well, I read the first few chapters of each to find out, so you don't have to.
This week's list is completely different from those of the previous weeks. So if you're a fan of free books, it looks like there are going to be new things to read all the time.
I've noticed that if you try to open the list on a mobile device, it will take you to the listings that cost money, instead. I've found that by switching to the 'desktop site' in the mobile browser, the free list comes up.
Oh, and if there's a book that catches your eye, grab it quickly, since the books are often free for only a short time. And, Amazon allows you to lend your e-books, for free, to your friends. Even free e-books. Here are the instructions.
Most of these books are the first book in the series, and in each case, I've checked to see whether the rest of the books are free as well, or whether they're in Kindle Unlimited. Learn more about Kindle Unlimited here.
The list is accurate as of the time of writing but may have changed since the story was posted.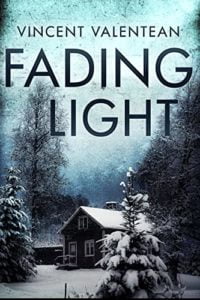 This is book 34 of a 35-book series EMP Survival in a Powerless World, written by various authors. The other books are $4.99 each and are all in Kindle Unlimited.
If you're into doomsday scenarios this book is for you. An electromagnetic pulse, or EMP, goes off and shuts down all electrical devices.
We get to experience the EMP twice in the first two chapters, which are all about introducing the main characters and setting up the story. I found the writing straightforward and easy to read. The sentences are short, punchy, move the story forward without any extra fluff, and grabbed my attention enough that I would keep reading.
In chapter one, Connor, the son of a Navy SEAL, is in a New York City college dorm with his messy roommate Tony and his girlfriend Rebecca when the electromagnetic pulse goes off. They look out the window into the city streets and it looks like chaos is unfolding.
In chapter two, Connor's dad Liam experiences the EMP on his farm, along with his daughter and a group of farmhands. Liam helps a cow give birth, and then the EMP goes off. He gathers all his farmhands, tells them to bring their families back to his farm as he's been prepping for this day, and he gets ready to set off to find his son.
Get the ebook free from Amazon here.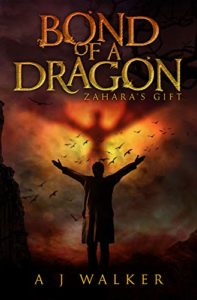 This is the first of four books in the Bond of a Dragon young adult epic fantasy series. The other books are $4.99 each and are not in Kindle Unlimited.
One stormy afternoon, Anders spies on a conversation between his uncle and a mysterious man in black. The man in black says that there is an evil approaching the five nations of Kartania and that someone he refers to ambiguously as "your kin" needs to know that some baddies are searching for him.
This world contains elves, orcs, and Kurr — whatever that is. Anders lives with his uncle and cousins in Highborn Bay, and catches salmon. The morning after the appearance of the man in black, the family decides to go into town early so they can sell their salmon at a festival. They ride a horse-pulled carriage on a dirt road.
The second day of the festival hosts the Grandwood Games, which is the most challenging competition in all the five nations. Anders catches a thief as he goes to sign up for the games. Then he meets a beautiful girl and basically falls in love. While he and other powerful young people are completing the final part of the Grandwood Games, several strange ships appear on the horizon and start firing cannons at them.
This is pretty cute. It sort of reminds me of the first book of the Wheel of Time. I won't be back though mainly because the story isn't tightly woven enough for me.
Get the ebook free from Amazon here.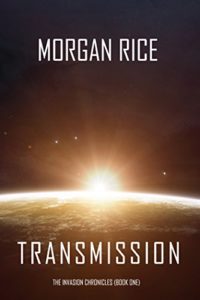 This is the first of four books in the Invasion Chronicles young adult alien invasion series. The other books are $3.99 to $5.99 each and are not in Kindle Unlimited.
Kevin has a mysterious illness that might not be an illness at all. It might instead be foresight or telepathic communication with an alien planet. The doctor says that he'll be dead before the school year is over. He collapses at school the next day. He has a session with a therapist who encourages him to talk to his best friend about what has been happening.
There is also a mother in this story who is constantly crying.
In chapter 5, Kevin and his mother go to the SETI Institute. By the end of the chapter, Kevin has overcome the resistance of the SETI staff by demonstrating his clairvoyance. They initially thought he was just nuts.
I am not coming back to this story. It's too slow for me. I want to see the aliens! Stop teasing me!
Get the ebook free from Amazon here.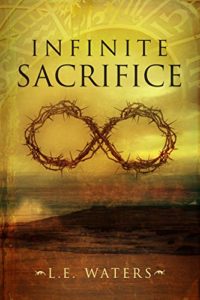 This is the first of four books in the Infinite historical fantasy fiction series. The other books, Infinite Devotion, Infinite Loss, and Infinite Faith are $4.99 to $5.99 each and are not in Kindle Unlimited.
Maya's dead and somewhere heaven-like, where she had her 16-year-old body and a spirit guide who's going to help her adjust to her new existence — and to the memories of all her past lives. First adjustment — her real name is Lazrina. Maya was just the latest name she had when she was alive, not her true soul name.
She has to review all her memories before she can move ahead and be reunited with her loved ones. There's a lot of exposition in the prologue about how it all works.
Then we get the flashbacks to her previous lives. In chapter one, she's a man, about to join the priesthood in what sounds like an ancient Egyptian religion, and gets circumcised. Then we jump ahead, to years later, when she's now the high priest of a temple. As a priest, Maya comes across as being super creepy.
Well, her spirit guide did warn her that at the beginning, during the first few incarnations, people tended to have messy lives.
The beginning is a little slow for me, and the protagonist is a little passive. She's just remembering things that happened thousands of year ago. Creepy things. Maya as a high priest was not a good person. I don't want to say what the priest did, because I don't want to give away the story, but I don't particularly want to spend more time with him. And, back in the prologue, I didn't get enough of a sense of Maya today to care about how she's perceiving all this. Not that I'd know — Maya seems to be reliving the events of the past without having any personal thoughts about what is happening.
It's not a book that I'm getting caught up in.
Get the ebook free from Amazon here.
This is the first of two books in the Strangely, Incredibly Good time travel romance series. The sequel, Remarkably Great, is $0.99 but is in Kindle Unlimited.
This is a character-based story. The conflict is that Katherine Glamour is dissatisfied with herself and how her life has turned out. The main source of her angst is her weight.
She's afraid that she's "losing her daughters" because she's fat. I'm quoting the text. I still don't really know what she means by "losing her daughters" — that seems overly dramatic to me! Their relationship seemed normal enough. Second, when she goes shopping she bumps into a mean kid from her high school years, and imagines that all her classmates will make fun of her at the high school reunion tomorrow. In the parking lot, people stare at her and she's so ashamed she's almost crying.
The tone is depressing but slathered in dry humor.
Then, the genie appears! He jumps out of a Wii Fit that Katherine got from a yard sale the first time she tries to use it. He's handsome and says cute things. He's the kind of guy that could break into your home but would make most people pause before calling the police.
Oh yeah, and one of Kat's daughters has the gift of foresight. I am curious about what happens next. How does Katherine use her genie? What will happen at the high school reunion? Will she wish to be skinny or rich or make a stupid wish and regret it? And how does the daughter's foresight play into the plot? I think that is called "tension."
Get the ebook free from Amazon here.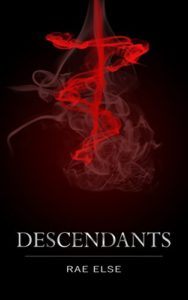 This is the first book of three in the teen and young adult dark fantasy Arete Series. The other books are $2.99 and $3.99 each but are both in Kindle Unlimited.
El has a job as a museum guide, telling visitors about historic artifacts. And she also has the ability to affect people's emotions. She thought she had it under control, but everything goes haywire one day and a visitor lunges at her, then knocks over an exhibit, before finally throwing himself over a railing. As the paramedics take him away, El is panicked that he is going to die. Her friend Ingrid takes her home. El is a teenager who lives with her grandmother. She's home schooled, and she's worried that she won't be able to leave the house again.
When she gets home, she discovers that they have a visitor. A strange woman, who says that El will have to come with her, or else some group called The Order will find her. Turns out, the woman is El's Mother, Anna. Because EL used her power, she will now have to go with her to London.
I'm not the target audience for young adult books. And I'm not a fan of adults who keep huge secrets from their children, or abandon their children entirely. The tone of the book is also a little somber for my tastes. I've had a long week, and I'd prefer something lighter and peppier to read this weekend.
Get the ebook free from Amazon here.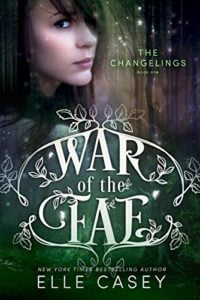 This is the first of ten books in the War of the Fae paranormal and urban fantasy series. The other books are $4.99 each and are not in Kindle Unlimited. The collection includes Call to Arms, Darkness & Light, New World Order, After the Fall, Between the Realms, Portal Guardians, Time Slipping, Dragon Riders, and Winged Warriors.
This book was not what I expected.
I was expecting an exotic fantasy setting with mythical creatures, but instead what I got was high school.
I read the first couple of chapters and I still have no idea where the book's heading.
The book, as far as I know, is about Jayne and Tony. Jayne is smart, but she's a social misfit who finds school boring and is always getting sent to the principal's office. Her friend Tony is a good student, but shy, so Jayne adopts him as her friend.
By the end of the first chapter, even though Tony is a shy and bookish type, he somehow pulls a gun on another student who's beating up Jayne, and then he decides in chapter two that he and Jayne are running away from home because her mom's boyfriend sucks and might be abusing her, or so the story implies.
I'm not sure if I'd keep reading. Perhaps at some point they'll go through some random portal into some kind of mythical faery world, or maybe the whole book is about high school students dealing with real world problems.
Get the ebook free from Amazon here.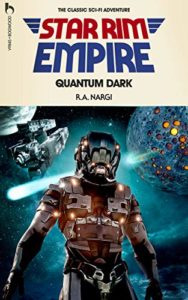 This is the first of four books in the Star Rim Empire Adventures science fiction series. The other books in the series are $2.99 to $4.99 but are all in Kindle Unlimited.
I have high hopes for this book. I can use something fun and fast-paced right about now, with plenty of action and space battles.
And the book delivers.
Sean Beck is a daring explorer, a xeno-archeologist who's captured the imagination of society with his exploits and is known in every corner of the Empire. So… Indiana Jones or Laura Croft, but in space? Sign me up!
Sean was barely able to fight off the security bots in the Bandala Orbital Fortress in the Hodierna Galaxy. His first mate, Ana-Zhi, was badly injured and is now recuperating in the MedBed. Three other crew members are in critical condition and might not pull through. They have three hours to get out, but Beck doesn't want to leave without the Crystal that they came for. He's going back in to get it. Just him, his data scientist Yates, and a heavy blaster gun. If they go through a system of ducts, they might be able to bypass the security bots.
It's no surprise that things go badly wrong. Don't they always?
I'm very much enjoying the story. This is my kind of thing all the way. I haven't read any other Star Wars books for a while, and now I'm thinking I might have some catching up to do.
Get the ebook free from Amazon here.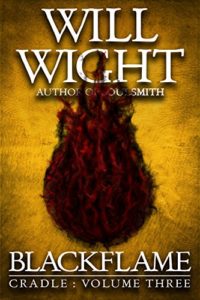 This is the third of ten books in the Cradle epic fantasy series. The other books are $5.99 to $6.99 each and are all in Kindle Unlimited. The first and second books, Unsouled, and Soulsmith, are also free today. These books have been on this list before — we previously reviewed them in October of 2021.
I haven't read the previous books yet, so I'm not going to start reading this one and spoil anything for myself, or for you guys. But this book's average review score is 4.8 out of five stars, even higher than the first book in the series.
So instead of telling you what this book is about, since I don't want to know, let me tell you more about the background of the books.
This series falls in the Xianxia sub-genre of fantasy, which is influenced by traditional Chinese mythology and martial arts. If you want to know more about this genre, read Will Wight's post about it here.
Apparently, it's a popular genre for people who write web novels, posting regular installments online, and the quality can vary greatly. Also, most of the books are in Chinese, though some are available in English translation — again, at various levels of quality.
If you want to keep reading, and you have Kindle Unlimited, you can read the rest for free as well. And Wight has two other series on Amazon: The Traveler's Gate Trilogy and The Elder Empiretrilogy, all in Kindle Unlimited. If you want even more, Wight's got a link to all his short stories at the bottom of the books page on his website.
Get the ebook free from Amazon here.
10. Unsouled by Will Wight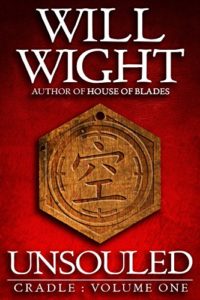 This is the first of ten books in the Cradle Epic fantasy series. The other books are $5.99 to $6.99 each and are all in Kindle Unlimited. The first and second books, Unsouled, and Soulsmith, are also free today. These books have been on this list before — we previously reviewed them in October of 2021.
Twice a year, the clans of Sacred Valley test their children for magic abilities. Some time between six and eight years of age, every boy and girl gets dressed up, lines up before the clan elders, and dips his or her hand into a bowl of magic liquid to find out what kind of magic they have. Some are judged to be guardians, with the power to protect the clan. Others have the power to attack enemies from a distance. Some can affect the earth and air. And some can create weapons.
Lindon, seven, wants to be in that last category. He wants to make magical items. But the magic doesn't react to him at all. The elders declared him "unsouled." It's a shameful thing, and never happens. He's tested again six months later, and again when he's eight. Nothing. He grows into a teenager who's the only one in the village without magic powers.
He can still use runes to do magic, so he's not completely hopeless. One day, he finds a magic tree in the forest and is able to use his skills in rune-casting, combined with his natural physical prowess, to get its fruit.
The book is extremely readable, just as you'd expect from one with thousands of five-star reviews.
Lindon is a very sympathetic character. He tries hard, and strikes a good balance between doing what's best for his family, for his clan, and advocating for himself. He's not a jerk, and not a pushover. He makes the most of what's he's got to work with. I like the guy a lot.
It is a coming-of-age novel, and I'm not typically the target audience for these, since I hate teenagers. But I like Lindon and want to spend more time with him.
Since there are ten books in the series, I'm going to go out on a limb here and figure that Lindon does find a way to make something of himself.
Get the ebook free from Amazon here.
---
See all the Free Friday posts here. Do you have other free books for us to check out? Comment below or email me at [email protected].
Have you read any of these books? Are you planning to? Let us know in the comments!
And watch Maria and Amira discuss all of today's books in the video below: