Reading Time:
11
minutes
Some articles may include Amazon affiliate links. All proceeds go to helping us pay for original stories and to support writers of speculative fiction. Read more here.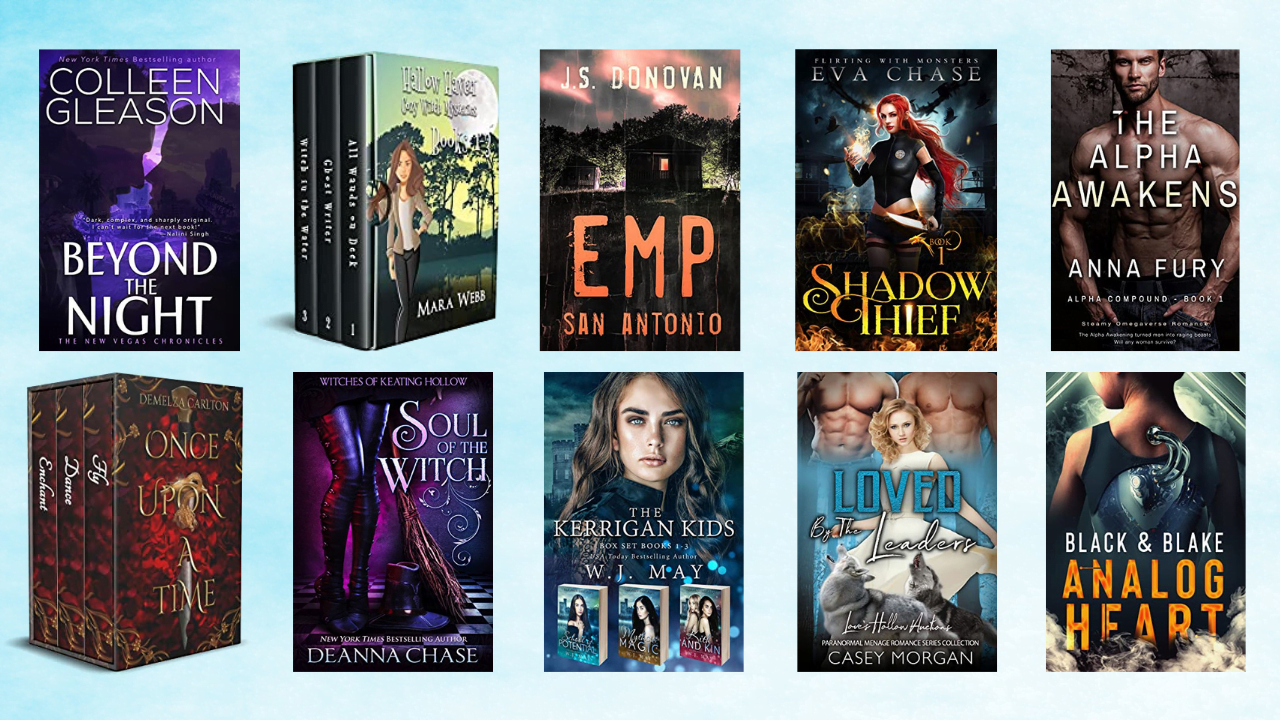 Did you know that Amazon has a list of the top-selling and free sci-fi and fantasy books?
The list changes constantly — authors set their books to free temporarily to promote their work, and, of course, books move up and down in the rankings. But are any of the books actually worth reading? Well, I read the first few chapters of each to find out, so you don't have to.
This week's list is completely different from those of the previous weeks. So if you're a fan of free books, it looks like there are going to be new things to read all the time.
I've noticed that if you try to open the list on a mobile device, it will take you to the listings that cost money, instead. I've found that by switching to the 'desktop site' in the mobile browser, the free list comes up.
Oh, and if there's a book that catches your eye, grab it quickly, since the books are often free for only a short time. And, Amazon allows you to lend your e-books, for free, to your friends. Even free e-books. Here are the instructions.
Most of these books are the first book in the series, and in each case, I've checked to see whether the rest of the books are free as well, or whether they're in Kindle Unlimited. Learn more about Kindle Unlimited here.
The list is accurate as of the time of writing but may have changed since the story was posted.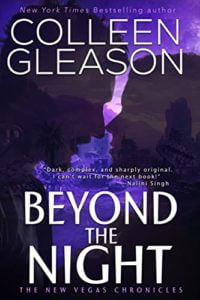 This is the first of six books in The New Vegas Chronicles post apocalyptic survival series. The other books are $0.99 to $3.99 each and are all in Kindle Unlimited.
Elliott and a couple friends were frozen in a cave for about fifty years. When they finally emerged, they hadn't aged, but civilization and technology had broken down and were overgrown with wilderness. Oh, and there are monsters that come out at night — the man-eating kind that you might want to avoid.
Since getting unfrozen, Elliott develops a magical healing power. He is a doctor, but he can now heal people with his mind.
Elliott et al cross paths with a couple of teens one day. The monsters kidnap a kid, and a mysterious woman riding bareback on a horse flashes by in pursuit of them. Elliott is instantly smitten. Eventually, the woman comes back, but she is seriously injured. And Elliott practices his magic on her.
I won't be back for this. I don't like how it's structured, although it is exciting and interesting. I can see why others like it.
Get the ebook free from Amazon here.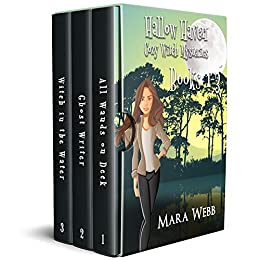 This is the first three of twelve books in the Hallow Haven Witch Mysteries series. The other books are $3.99 each and are all in Kindle Unlimited.
I love cozy magical mysteries, and these covers give me hope. I had a long week, and it would be nice to have something light and fluffy to read over the weekend.
I was not disappointed. From the very first paragraph, the book is funny, snarky, and easy to read. Sadie has been to the island of Hallow Heaven once before, for a funeral, and never planned to come back. Clearly, wishes don't come true, because here she is again, walking through the most dilapidated airport she's ever been in. But the opportunity to buy a beach-side cafe on this tropical island was just too good to pass up.
The island is adorable. The residents are quirky. The first one she meets, the bus driver, seems to be very handsome and single. There's a mystery about the island, and it looks like Sadie, who was adopted, might have relatives here. I don't care about any of that. I want to spend more time in the sunshine feeling the ocean breezes. Virtually, at least. Yes, there's still snow on the ground outside where I live.
I will definitely be coming back to this book.
Get the ebook box set free from Amazon here.
This is a standalone book of EMP survival. The author has many other books on Amazon, many with hundreds of five-star reviews, including several others about EMP survival.
There's no reference to an electromagnetic pulse in the first chapter, which introduces us to some bad guys.
Jose Martinez is a low-level boss in San Antonio's underground, who runs his operation out of a nightclub.
In this first chapter, he's making a deal to buy weapons from some bigger and better connected underworld boss.
If you like books about crime syndicates and the sale of illegal weapons, this one's for you, but it didn't grab my attention.
This book seems ok, but I think I'll pass.
Get the ebook free from Amazon here.
This is the first of four books in the Flirting with Monsters paranormal romance series. The other books are $4.99 each and are all in Kindle Unlimited.
I'm not a huge reader of romance novels, but the opening has plenty of action, and actually zero romance, so I enjoyed it.
Our main character is apparently going to end the world, or so she says right at the start of the book.
She's breaking into the house of a collector of jewels, rare artifacts, money — and shadow creatures.
The rest of the chapter is fast paced and full of creatures, treasures, fires, escapes, and ends with a mysterious confrontation.
I'd keep reading, and I wouldn't mind a little romance here and there, as long as it doesn't hurt the plot.
Get the ebook free from Amazon here.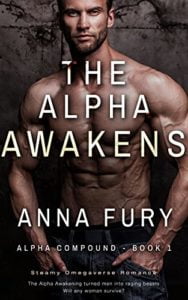 This is the first of five books in the Alpha Compound Series of post-apocalyptic romance. The other books are $3.99 to $4.99 each and are all in Kindle Unlimited, though the fifth book isn't due out until next week.
This work begins with a warning that suspiciously sounds like an advertisement. The Omegaverse series often deals with difficult topics such as generalized violence, possessiveness, physical dominance, consent and more. The author then reassures us that these men have many redeeming qualities.
Three years ago, the world was hit by the Awaken virus — a virus that seemed to only affect men, turning them into insane violent beasts. Mal still has panic attacks when she remembers the day her brother turned into a dangerous monster. It makes grocery shopping really dangerous, too. If only one man gets transformed by the virus in the store, everyone inside will die.
By the second chapter, a monster is chasing after Mal and she grabs a knife. The third chapter is from the perspective of Orion, who is to be named the Enforcer of the pack he belongs to. So the book also has typical shifter tropes.
The analogy with the COVID virus is just too odd. I'm having trouble getting absorbed into it. I'll have to pass on this one.
Get the ebook free from Amazon here.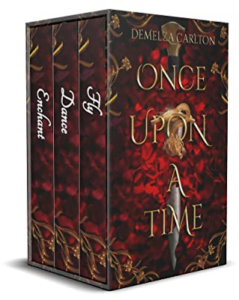 This is a collected set of the first three books in the 25-book Romance a Medieval Fairytale series: Enchant: Beauty and the Beast Retold,  Dance: Cinderella Retold, and Fly: Goose Girl Retold. The other books are $3.99 each and are not in Kindle Unlimited. But it seems that different books in this series may get a free promotion, at various times, so if you're a fan — but don't want to spend money — keep checking back.
Demelza Carlton is a regular on this list. We also reviewed other books in that same series. In July, we reviewed Embellish: Brave Little Tailor Retold, another book in the same series. Hunt: Red Riding Hood Retold, we reviewed in April, and, also that month, we reviewed Blow: Three Little Pigs Retold, then, in May, we reviewed Melt: Snow Queen Retold and, in September, Dance: Cinderella Retold.
But wait, that's not all! In December, we reviewed Ocean's Justice, the first book in the six-book Siren of War fantasy series.
Here's our review of Dance: Cinderella Retold:
Oh man, we start here with some serious loss and grief. The mother died, leaving Mai all alone and her father then forgetting she even exists. He's overcome with grief and has forgotten his promise to his dying wife. Mai remembers that her promise to her mother was to take care of her father. She has a strong sense of duty.
Good, I like characters with a sense of responsibility.
Her father had promised his wife that he would teach Mai the martial arts. And he isn't doing it. She asks him to teach her to fight and he says no, it's only for highborn sons. Talk to the hand, female girl-child.
All she has to do is remind him and he gives in. I wonder why she didn't try that sooner? But anyway, he starts training her in fighting every morning.
The father leaves on a journey. Mai prays to her mother for his return.
The father returns home with a new wife. She's preggo. And as Mai grows up, she treats her like she's invisible.
This is written like an old fairy-tale, it's concise and a little stuffy. I'm into it. I'll be back for more of this.
Get the ebook box set free from Amazon here.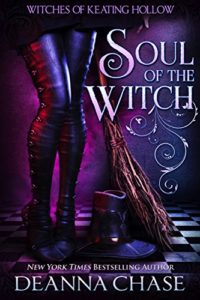 This is the first of twelve books in the Witches of Keating Hollow urban fantasy series. The other books are $4.99 each and are all in Kindle Unlimited. In June, we also reviewed Soulless at Sunset by the same author, the first book of the three-book Last Witch Standing series.
I'm the one who read Soulless at Sunset back in June. I was originally expecting to finish the whole book, but got bogged down half-way through.
So I'm a little apprehensive starting this one.
Abby left Keating Hollow when she turned 18 after a potion tragically backfired. She left her magic behind as well. Ten years later, her family has asked her to come back because her father was sick. Her best friend is still in town. So is her first love. Twenty minutes after she gets to town, she rear-ends another car and her ex-boyfriend comes to her rescue.
There's just so much sadness and embarrassment here all around that I can't keep reading.
It's well-written, the writing itself pulls you in, but I'm planning to go back to the sunny tropical island, instead, where the mood is a lot more upbeat.
Get the ebook free from Amazon here.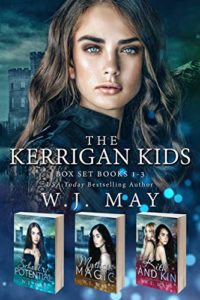 This is the first three books in the ten-book The Kerrigan Kids series from the USA Today best-selling author W. J. May. The others cost $3.99 each, are not in Kindle Unlimited. This collection includes the YA books School of Potential, Myths & Magic, and Kith & Kin. The series is a continuation of the 12-book The Chronicles of Kerrigan series, the first book of which, Rae of Hope, is also free.
The author is a regular on these lists. We first reviewed this particular box set back in April of 2021, then, in June, we reviewed Omega Queen, a box set of the first three books book in the ten-book Omega Queen Series. And, in November, we reviewed Mending Magic, a box set of the first three books in the six-book Mending Magic Series. In December, we reviewed The Chronicles of Kerrigan Box Set, which is the first six of twelve books in The Chronicles of Kerrigan. All of the other three box sets are still free.
Guilder University is a magical school where powerful students use their magic to rebel against learning. And according to the narration, all the students hate the school. You enter at age 13 and remain till you are at least 18 years old. Aria, our protagonist, suffers from living under the shadow of her parents who saved the world several times, reshaping the magical community.
She has several friends who suffer from the same condition. Because of their parents' incredible success, there's no more work to be done.
She's got a magical "tatu" on her lower back. Having "ink" in this world is a sign of power. Aria's father (one of the seven saviors) is said to have possessed "unprecedented power." Her uncle, and the father of another friend of hers, also played a role in changing the world for the better by his unmatched prophetic sight.
Because they were all raised together since childhood, Aria and her friends form a gang at the school and they constantly flaunt their high status by disrupting class and violating school rules.
And there's no explanation within the first chapter as to why and how all these powerful students are stuck at university.
I don't think I really got the plot, but I'm not really feeling any of these characters.
Get the ebook free from Amazon here.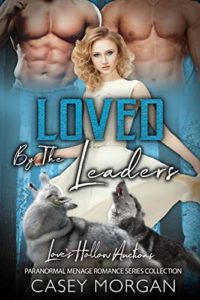 This is a box set of the first four books in the Love's Hollow Auctions paranormal romance series and includes Serving the Shifters, Haunted in the Hollow, Bought by the Bouncers, and Working for the Wolves. The other books are $2.99 each and are all in Kindle Unlimited.
The blurb puts me off from the get-go. Lysistrata is in love with two brothers. They are wolf-shifters and one of them thinks that she might be his fated mate. Just gross.
Lysistrata is a necromancer and she escapes to Love's Hollow where she meets Lain. He's a nice guy and offers to show her around town. This story is going very slowly. In chapter one, she meets a stranger who warns her not to use her first name. In chapter two, she meets Lain. In chapter three, we switch to the perspective of Tiberious, who is mildly attracted to a girl at a diner, but then says that he's waiting for his fated mate.
There's a lot of exposition. Some of the exposition mentions the various paranormal wars that had gone on in the past, and some of it is the characters' thoughts. Some of it is their family history. You've been warned.
I won't be back. Not enough happening to keep me interested.
Get the ebook free from Amazon here.
10. Analog Heart by Sawyer Black and Avery Blake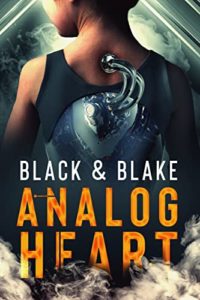 This is a standalone book and Sawyer Black's first novel on Amazon. Avery Blake, however, is best known for her seven-book Alien Invasion series. It's also not her first time on this list. Last May, we reviewed Longshot, which she co-wrote with Johnny B. Truant.
This post-apocalyptic cyberpunk thriller is about a run-down former cop type of a guy who's trying to make a living doing odd jobs.
I like stories about old cops who are past their prime but still trying to do the right thing, even though they're barely hanging on by a thread.
Bronson Dodge is a cybernetically enhanced man-for-hire. He's full of old and glitchy tech that barely works, and the company he used to work for filled him with Critters, an army of nanobots supposed to make him into a super soldier — but they're frying his brain and his body.
In the first chapter he's on a job to save a young boy, and he's got to shoot a lot of people to get to him.
I tend to like a book if the action starts right at the beginning, and this book delivers, so yeah, I'd keep reading.
Get the ebook free from Amazon here.
---
See all the Free Friday posts here. Do you have other free books for us to check out? Comment below or email me at [email protected].
Have you read any of these books? Are you planning to? Let us know in the comments!
Oh, and watch Maria and Amira discuss all ten books in the video below: