Reading Time:
10
minutes
Some articles may include Amazon affiliate links. All proceeds go to helping us pay for original stories and to support writers of speculative fiction. Read more here.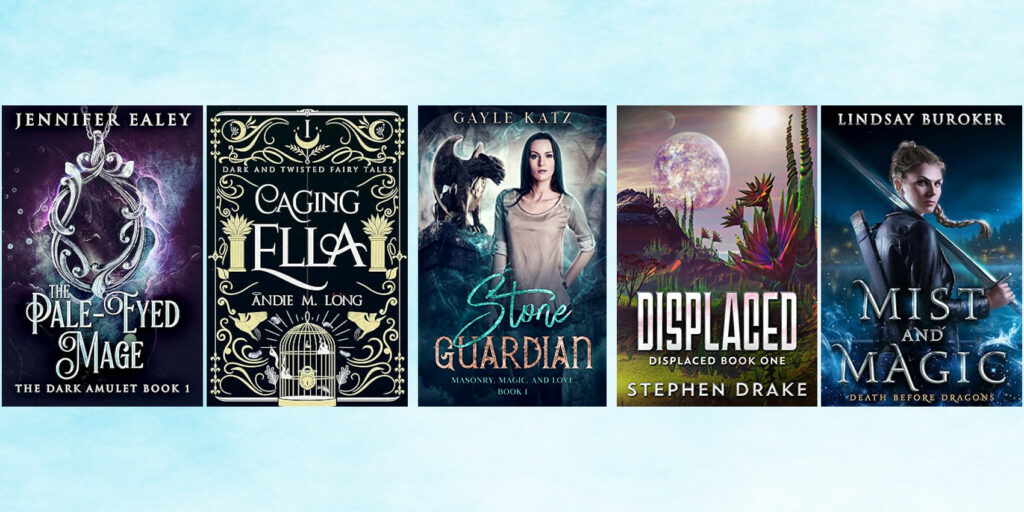 Did you know that Amazon has a list of the top-selling and free sci-fi and fantasy books? The list changes constantly — authors and publishers set their books to free temporarily to promote their work, and, of course, books move up and down in the rankings. Read on to find your fun free read for this weekend! And grab the books quickly because they don't always stay free for long.
This week's list is completely different from those of the previous weeks. So if you're a fan of free books, there are going to be new things to read all the time. If you want to get this list in your inbox every Friday afternoon, subscribe to the MetaStellar weekly newsletter.
There are a lot of books to go through, so this week I'm being helped out by a couple of other members of our MetaStellar community. If you'd like to join me in doing these reviews — and taping our regular Free Friday videos — email me at [email protected].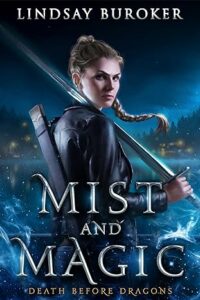 This book is a prequel to the nine-book Death Before Dragons urban fantasy series. The other books are $0.99 to $4.99 each but are in Kindle Unlimited — and the third book in the series, Tangled Truths, is also free today. The author has been on this list before. A lot. Last month, we reviewed The Dragon Blood Collection, the first three books in the eight-book Dragon Blood series. This past March, we reviewed Kingdoms at War, the first of six books in her Dragon Gate epic fantasy series. In April of 2022, we reviewed Mind over Magic, the first of five books in the A Witch in Wolf Wood paranormal romantic mystery series. And, in May of 2021, we reviewed The Dragon Blood Collection, the first three books in the eight-book Dragon Blood series. Also, in November of 2021, she had a short story in the Star Rebels anthology, which we also reviewed. On top of all this, Lindsay Buroker is the host of the Six Figure Authors podcast, a must-listen for anyone who wants to write speculative fiction for a living.
Val is a half-elf, living in modern-day Seattle, taking the occasional job from local authorities to track down and kill particularly dangerous supernatural creatures. Her elf blood gives her strength and agility, as well as the ability to quickly heal from wounds. The rest of her tricks come from magical weapons, amulets, and the occasional favor from another member of the supernatural community.
We meet her on her way to visit a friend, an ordinary human. A good friend. An ex-boyfriend whom she broke up with because she couldn't stand the thought of putting him in danger. The guy lives on a boat. She's walking on the docks towards the boat when she stumbles across a dead body. An ogre.
Her friend's sister shows up soon after. She's been worried about her brother — last night, he told the family that he found something amazing, then stopped answering his phone. His sister blames Val. Before meeting her, the guy didn't even know the supernatural existed, and now he's hunting magical artifacts all over the place, risking his life. Before he met Val, he worked in finance.
Val tells the sister to wait while she checks out the boat. She can sense that there's something magical there.
Her ex-boyfriend is nowhere to be found, but she does find a magical silver tiger cub.
I love Val. She's matter-of-fact, extremely capable, and a little lonely. I started reading the book over lunch. I finished the book. It was awesome. I really liked the fact that there's no romance in this book. I've got a cold, cold heart. Okay, sometimes I enjoy an occasional rom-com. And I binge-watched Bridgerton. And read the Outlander books. But aside from that, I've got a cold, cold heart, and prefer my leisure reading to be filled with murder and mayhem instead of love and cuddles.
Is that something I should talk to my therapist about? Ehh. Probably not.
Anyway, I downloaded and read the next book, which is officially the first book in the series. It was even more awesome. There's even more murder and mayhem in it. There is a hint of impending romance but no mushy stuff yet.
I can tell that mushy stuff is coming, but you know what? I'm heavily invested in these characters now. If Val finds her true love at the end, I'll try my best to be happy for her.
It's now mid-afternoon, and I have to get back to work. But I've already downloaded and started reading the next book. I probably will finish the series before the weekend is out. Hold on, I just checked, and there are nine books in the series. So maybe not before the weekend is out — but definitely before the next Free Friday.
Get the Kindle ebook free from Amazon here.
4. Displaced by Stephen Drake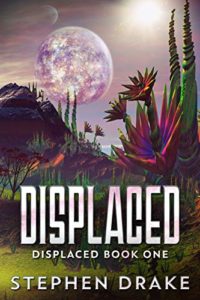 This is the first of three books in the Displaced post-apocalyptic science fiction series. The other books are $2.99 each and are not in Kindle Unlimited. This is the third time this book has been on this list — we previously reviewed it in May of last year. and then again this past March.
Displaced is a sci-fi story about a small group of humans who wake up from suspended animation in a transport pod and now have to survive on a strange new planet.
If you like stories of survival or sci-fi where humans explore alien worlds, this book is for you. I liked it, and I would keep reading to learn about the new planet. Also, the characters are interesting enough, so I'd want to know what ends up happening to them.
The first few chapters are about the people getting to know each other, and how two people, in particular, don't get along.
Kevin Murdock is an outdoorsy survivalist type who knows how to hunt and fish, and he quickly learns that the animals on the new planet are like earth's creatures, but bigger.
James Whittier was a politician on earth, and he quickly takes charge of the small group of colonists and at the same time, becomes Murdock's enemy — the two just don't get along.
Get the ebook free from Amazon here.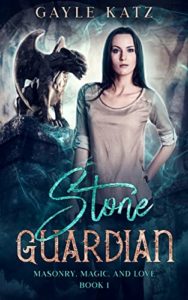 This is the first of six books in the Masonry, Magic, and Love paranormal romance series. The other books are $4.99 each, and the series is not in Kindle Unlimited. The author has been on this list before. This book made our Free Friday list this past August. And, in August of 2022, we reviewed Closed Campus, the first of six books in the Jane Zombie post apocalyptic science fiction series.
I have never been one for paranormal romances. I just don't like the idea of a female getting intimate with some supernatural creature, especially when that creature turns out to be toxic or controlling. On a side note, Bella should have chosen Jacob.
But when I saw that this book had made the top five in Amazon's best-selling free science-fiction and fantasy book list, I was somewhat intrigued. Gargoyles have not been explored in paranormal romance that much. Also, I have an affinity for gargoyles, thanks to the Disney animated series Gargoyles, which combined elements of Celtic myth, Shakespeare, the grittiness of Batman, and a little Teenage Mutant Ninja Turtles, for good measure. Additionally, the subtitle says it is a "sweet" romance, so hopefully there's none of the domineering that happens sometimes in other books in this genre.
The story follows Nancy, a librarian and college student in a small Vermont town, who has an affinity for the gargoyles that watch over her place of employment. One gargoyle in particular catches her eye. She likes to confide in it all her problems, especially the ones that have hit her all at once. Funding has been cut to the library, so her job is in jeopardy. Also, recent credit card purchases from her boyfriend imply that he is seeing someone else behind her back. Her best friend, Diana, tries to perk her up, but she doesn't want to dump all her issues on her.
Her co-librarian, Gram, has an eye for her. At first, he comes off as creepy, keeping a steady gaze upon her, and touching her elbow when asking her if everything is alright. However, he does seem like he genuinely cares about her, offering to get her a job at a relative's library. His awkward behavior and collection of Marvel action figures implies to me that he has a hint of Autism, but probably only because I think every awkward nerd is Autistic.
Nancy would eventually make a wish at the library fountain for the happily ever after that she believes she deserves. She finds that evening that the coin she tossed into the fountain starts glowing, signaling the start of a new adventure with some Gargoyle romance as well.
Author Gayle Catz perfectly captures what book lovers find enchanting about the library. The beautiful architecture, the musty smell of shelves upon shelves of books. Libraries are not just places of knowledge, they are also places of comfort, true sanctuaries. The writing also depicts the falling autumn leaves and the evening autumn chill, which makes this New Englander particularly happy.
I did not expect to enjoy this book as much as I did. It has a bit of the cheesiness of a standard Hallmark Channel rom-com, and the atmosphere of the best of New England. I cannot say I will continue reading this, but if I had no other alternative than to read a paranormal romance, it would probably be this one.
Get the Kindle ebook free from Amazon here.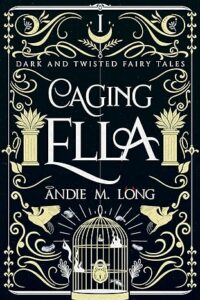 This is the first of two books in the Dark and Twisted Fairy Tales romantic fantasy series. The other book is $3.99, and is not in Kindle Unlimited. It's also not published yet — it will be released in January and is currently available for pre-order. This is the author's first time on our Free Friday list.
As you might have gathered from my previous reviews, I'm not a fan of the mushy stuff, except in small doses, and layered in between lots and lots of stabbing and shooting and other mayhem.
So I'm probably not the target audience for this book.
But it does begin with someone being dead.
Oh, Ella's mother is dead. That's not the kind of fun mayhem that I enjoy.
It seems that Ella had spoken to her only a few days ago and the mom was excited about Ella's 18th birthday. Ella would be free of her nasty, cheating dad and her evil stepmother and her horrible stepsisters.
Her father had kicked her mother out six years ago. Her mother swore she'd save up and get custody, but Ella's father was powerful and cruel and she was never able to do it.
Then Ella puts on a pretty dress, she last one she has, that she got from her mom, and sneaks out of the house and goes to the park and bumps into some weirdo and has a very weird and awkward conversation with him.
Then we switch to the point of view of Beau. Six years earlier, he'd hired a desperate human woman who needed a job. That woman? Ella's mother. Oh, and he's a vampire — and Ella's mom knows it.
He investigates Ella's situation, discovers that she's being mistreated, but decides to let her continue lying to her mother about how well things were going. Because… reasons? Well, he gets a housekeeper out of it.
I can't figure out why Ella doesn't just leave. Also, the story seems to be set in the modern day, but Ella doesn't go to school or have a cell phone. In the previous six years, she hasn't been further from the house than the park. She does have a computer, though. I'm very confused by the whole premise.
Then the vampire decides to throw a ball in honor of Ella's mother. Okay, that's a weird thing to do instead of a funeral. And Ella's stepsisters want to go, because the vampire is rich and single and owns a castle and they want to marry him. Ella's invited, too, but her stepmother says that they'll say that Ella is sick and had to stay home. So everyone is going to the ball except for Ella. And they don't seem to know that he's a vampire.
But then a Fae shows up. She tells Ella that her mom's employer sent her, magics her up a dress and hairstyle, and takes her to the ball in a limo. Where it turns out that the weirdo she met in the park is, in fact, her mom's former boss, Beau.
The story so far is all family drama. I'm not a fan. But I'm going to hazard a guess that a lot of people would be. I won't be sticking with it, though, since I'm six chapters in and not a single person has been stabbed yet.
Get the Kindle ebook free from Amazon here.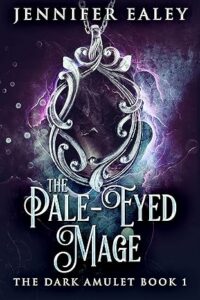 This is the first of three books in The Dark Amulet epic fantasy series. The other books are $3.99 each, and are not in Kindle Unlimited. The author has been on our Free Friday list before. In August of 2022, we reviewed Bronze Magic, the first of four books in The Sorcerer's Oath epic fantasy series.
We meet Jayhan, the titular mage, in the prologue, which describes his birth. Then the first chapter settles us into the narrative eight years later, as he is beginning to learn what it means to have power and how it might influence others' opinions of him.
We're not sure why yet–though I read up to chapter seven–but for some reason having light eyes, which in his case are a very light lavender purple, is seen as spooky and potentially even dangerous. Other kids are already teasing him about them.
The second point-of-view character, orphaned stable boy Sasha, seems like he will serve as impetus for the plot, as the summary tells us that the only memento he has of his past is a mysterious obsidian amulet. The summary promises secrets to be revealed, prophesies to be fulfilled, and dangerous enemies to be overcome, all of which sounds like great fun.
The author has a jaunty, accessible voice that suits the age of her protagonists without sounding immature or kid-lit-ish, and her characters are charming.
I'm interested to understand more about the world and would be interested to continue — after all, the first seven chapters are only the first 10 percent of the book.
If you're looking for something entertaining, easy, and part of a completed trilogy, I suggest picking this up.
Get the Kindle ebook free from Amazon here.
---
See all the Free Friday posts here. Do you have other free books for us to check out? Comment below or email me at [email protected].
Have you read any of these books? Are you planning to? Let us know in the comments!
Or watch Maria and Terrence discuss all five books in the video below: