Reading Time:
14
minutes
Some articles may include Amazon affiliate links. All proceeds go to helping us pay for original stories and to support writers of speculative fiction. Read more here.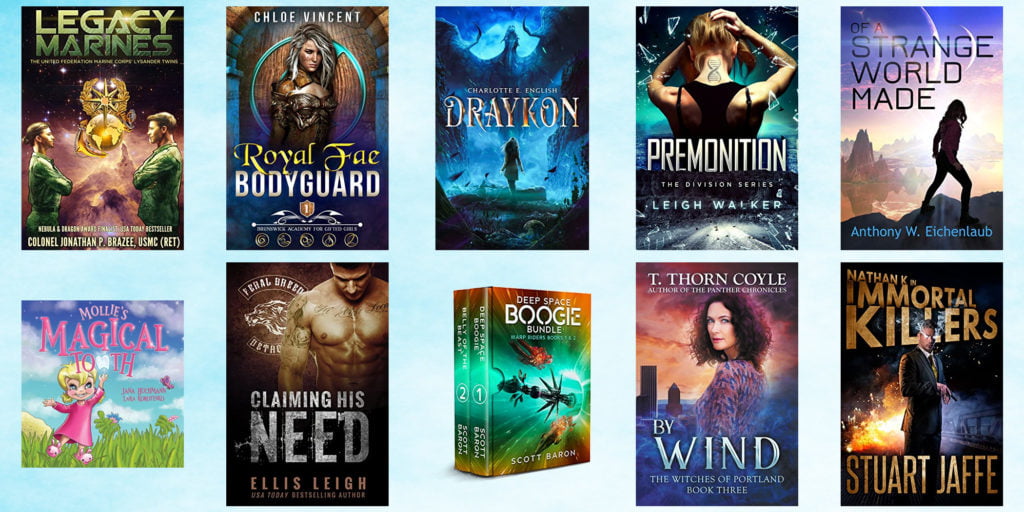 Did you know that Amazon has a list of the top-selling and free sci-fi and fantasy books?
The list changes constantly — authors set their books to free temporarily to promote their work, and, of course, books move up and down in the rankings. But are any of the books actually worth reading? Well, I read the first few chapters of each to find out, so you don't have to.
This week's list is completely different from those of the previous weeks. So if you're a fan of free books, it looks like there are going to be new things to read all the time.
I've noticed that if you try to open the list on a mobile device, it will take you to the listings that cost money, instead. I've found that by switching to the "desktop site" in the mobile browser, the free list comes up.
Oh, and if there's a book that catches your eye, grab it quickly, since the books are often free for only a short time. And, Amazon allows you to lend your e-books, for free, to your friends. Even free e-books. Here are the instructions.
Most of these books are the first book in the series, and in each case, I've checked to see whether the rest of the books are free as well, or whether they're in Kindle Unlimited. Learn more about Kindle Unlimited here.
The list is accurate as of the time of writing but may have changed since the story was posted.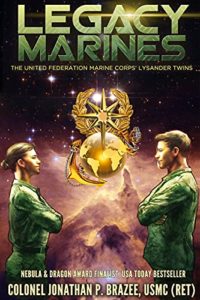 This is a first of six books in the The United Federation Marine Corps' Lysander Twins series. The other books are $2.99 to $4.99 each but are all in Kindle Unlimited. This is a continuation of the author's previous series, The United Federation Marine Corps, which has eight books in it, priced $3.99 to $4.99 each but all in Kindle Unlimited.
I reviewed Recruit, the first book in his other series back in April, when it took the first spot on the top free science fiction and fantasy book list. Back then I liked it, and planned to come back and finish it, but never did.
In this book, Hannah Lysander and twin children, Esther and Noah, both young adults, had been picked up nine months ago when they tried to flee their home world at the start of hostilities. Now they're the pawns of the old government as it was trying to put down the rebellion. Hannah is the wife of rebel leader General Ryck Lysander.
At first, they had been kept under house arrest in a nice condo in Brussels, but then two weeks ago they'd been moved into a prison cell for interrogation. No physical torture — yet. Fortunately, executions are illegal on Earth. Unfortunately, they're being moved to the moon, which has no such restrictions.
Are they going to be executed? Turns out, no — they're there for an exchange. Ryck Lysander has given himself up in return for the release of his wife and children.
I kept waiting for one of the Lysanders to carry out a daring escape. They didn't. I'm very disappointed. And I hate books in which one person surrenders himself to save someone else's life. If the bad guys were really planning to kill the hostages, what's to stop them from killing all of you once they've got their hands on you? I don't buy the trope of bad guys keeping their promises unless there's something more to the story. But so far, the old government seems to be pretty corrupt.
So that was the prologue. Now the two kids, Esther and Noah, are on Prophesy, their parents' home world. It's not clear what happened to their dad. Just that he'd resigned as head of the Evolution, the name of the rebel alliance. So did he escape from the old government? Did it happen in the previous series? Their father and mother had been on their way from the Earth to Prophecy. But their ship was sabotaged and exploded. Everyone on board died.
The kids get the news while they're being interviewed by a TV show host about why their dad resigned. They tell him they don't know.
Maybe if I'd finished reading the previous books I'd care more about these characters, but so far, the kids are coming off as weak, unimaginative, and passive.
In the second chapter we get some backstory about happened after their dad surrendered himself to save their lives. Apparently, he escaped. The kids are at the funeral. People come up and offer their condolences. Nothing else happens.
In the third chapter, after the funeral, Esther briefly considers joining the Marines herself. She still has two semesters of college left, though, and a Marine general and old friend of her dad's convinces her to stay in school and finish her degree. She can join the Marines after graduation if she still wants to. Nothing else happens.
Then it's a year later. Noah had spent it on the family farm on Prophesy with relatives. Esther finished her degree and has come to Prophesy to see her brother, and to enlist at the same place her father had enlisted. She shows up at the recruitment office early and throws her weight around to rearrange the schedule. She comes off as spoiled and unpleasant in a fake-nice kind of way. And — surprise — Noah has decided to enlist as well.
The twins are getting lots of special treatment and media attention. Plus, boot camp has a dropout rate of nearly a third, but the kids are under pressure to make it through. Though if they don't, I don't see why it would matter much to them one way or the other.
It's four chapters in and nothing much has happened, there are no stakes, and there's no plot to speak of.
I'm not going to keep reading the book. Maybe if I was invested in the characters from previous series, I'd stick with it. The writing style itself is definitely easy and accessible, though not particularly gripping or exciting so far.
Get the Kindle e-book free from Amazon here.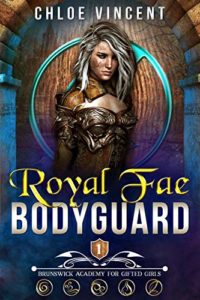 This is the first of five books in the The Brunswick Academy young adult urban fantasy romance series. The other books are $0.99 each but are all in Kindle Unlimited. The third book, The Griffin's Cause, is free today as well.
Gah. Not another magical academy book. I'm really done with this trend.
But if you're still into it — yay! Another magical academy book!
Cara is a student at the Brunswick Academy for Gifted Girls in a magically shielded area of Upstate New York. It's the most elite academy for supernaturally gifted young people. The graduating class is just five people. She's looking forward to her graduating mission.
Cara is fae. Her best friends are supernatural as well. Lil is half demon and Addy is a dragon shifter. Isla is a mermaid who looks human on land. Freya is a witch.
Their final assignment before graduation is to find five magic totems and bring them back to the academy. The totems hold the world together, and once they got lost, the world started getting out of whack. So they need to find the totems in order to save the world. Sure. It's a critical assignment, and students are the only ones who can do it. But wait! As a reward, if the five women are able to find these totems and restore balance to the world, the fates will reward them with their destined soulmates.
Ack. I can't read this.
But I'll keep going just a little bit further…
Hey, turns out that Cara would have preferred cash. Finally, an attitude I can get behind. Will she do something clever now and get on top of this situation?
Nope. She's going along with it. The fates can try to give her a mate, she thinks, but they can't force her to stay with him if she doesn't want to. So now I know exactly how this book is going to go. She is going to succeed in her mission, and, against her will, fall in love with her soulmate.
Not that there's anything wrong with that. But I'm not really in the mood for a happily every after romance right now.
Get the Kindle e-book free from Amazon here.
3. Draykon by Charlotte E. English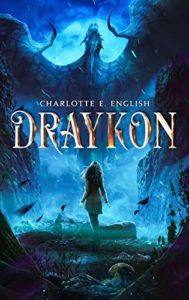 This is the first of five books in The Draykon Series of epic fantasy. The other books are $4.99 each and are not in Kindle Unlimited.
Llandry is a jeweler in the Dayland Realms, with a pet from another world. He's her only friend, since she suffers from severe social anxiety. She lives in a tree. And she gets around by flying. She plans on going to a market to sell her jewelry, but the idea fills her with panic. She might ask her mother to come with her to help her cope with all the people.
The writing is lyrical and beautiful and Llandry is a sympathetic character.
Eva is a noble lady, preparing for a ball at which she plans to announce her engagement. Her gown has been damaged and she needs a new one in a hurry. She's also planning to go to the market to see if she can find some curios or delicacies for the ball.
At the market, Llandry's mother helps her set up her stall. Eva stops by the stall. She and Llandry's mother are acquainted.
I won't mind reading more of the book. There's no action so far, no threat, no apparent plot other than the upcoming engagement party. But it's soothing, and I like all the characters.
Get the Kindle e-book free from Amazon here.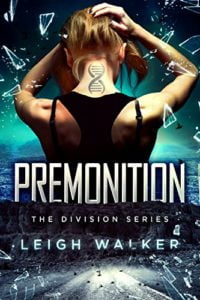 This is the first of four books in The Division Series of young-adult urban fantasy. The other books are $4.99 each and are not in Kindle Unlimited. The fourth book isn't out yet and has no scheduled publication date.
Riley is spending her last night at home with popcorn and a Walking Dead marathon when her crazy drunk mother comes home. Riley has received a full scholarship to a private boarding school for her senior year of high school, and is looking forward to moving out of her mother's basement. Her mother has one last warning for her, to stay off of social media. It's not safe online.
This isn't my genre, but I like Riley. She's snarky and capable.
The next day, she goes for a run, packs up her stuff, and rides away — on her bike — before her mother even wakes up. The private boarding school is in the same town.
She's spending the summer at the school in its work-study program, so she gets to move to the campus early.
She immediately meets a handsome boy who makes her, as well as a few other students,tongue-tied.
I like Riley okay, but the teenage drama isn't for me.
Anyway, she's selected for a special project because of her special abilities. What abilities? And they expect her to go off-campus with a team of people on this assignment one of whom is that cute boy. Everyone else in the group knows what it's about except for her. She doesn't like the fact that this is being sprung on her with no warning.
And she refuses! She gets up, says that she's going to request a different assignment, and leaves.
But then that cute boy tracks her down, and convinces her to go. While refusing to answer any of her questions about what's going on.
I'm disappointed in Riley. I have a premonition it's going to go badly. See what I did there? Premonition? Because it's the title of the book? Ha ha? Fine, don't laugh.
Get the Kindle e-book free from Amazon here.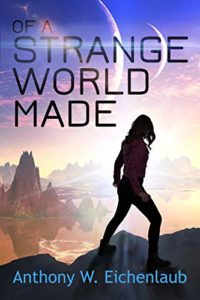 This is the first of five books in the Colony of Edge series. The other books are $2.99 to $4.99 each but are all in Kindle Unlimited.
This is a novella, with what looks to be a hand-made cover.
Ash lives on Sky, a planet three-hundred-year journey from Earth. She's a biologist, helping to adapt plants to Sky's low-nitrogen atmosphere and inorganic soil.
A woman asks her for her help delivering a baby. There are midwives and doctors at the colony, but the baby's not licensed. Ash refuses to help.
She's got other things to worry about. For example, she just made a bet with her friends that she could do better in a writing contest than they could, and wagered her most prized possession — an old penny from Earth.
The story is very readable, and Ash is a sympathetic character. Despite rejecting the pregnant woman out of hand, she continues to worry about her. What would an extra baby do to the colony? Maybe there's a way to make it work?
Get the Kindle e-book free from Amazon here.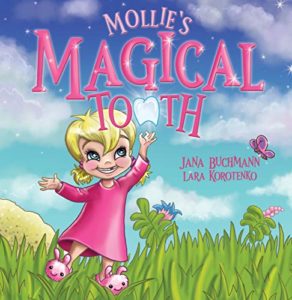 This is a standalone illustrated children's book.
With the colorful illustrations, but sure to read it on a color tablet or Kindle.
I'd be lying if I said I didn't get a thrill out of this one.
This is a picture book for children. Mollie loses her tooth and wants to keep it on a necklace instead of handing it over to the tooth fairy.
Then, at night, the tooth fairy barges in and takes her on a literal guilt trip through Magic Land.
Buy it free now if you have a little one who likes reading ebooks, or if this is the kind of thing you like reading out loud to children.
Get the Kindle e-book free from Amazon here.
This is the second of seven books in the Feral Breed Motorcycle Club sexy shifter romance series. The other books are $3.99 each and are not in Kindle Unlimited but the first book, Claiming His Fate, is currently free as well. This book was on the top ten free sci-fi and fantasy books list last week, too, in eighth place.
Woah — this one is alarming. It's got crass language all through the dialogue and narration. I'm personally not into it and don't want to spend any more time on it. Here's a very quick rundown —
Magnus is a 400-year-old, degenerate, VP of the wolf-shifter motorcycle club. He's a jerk and not at all like a leader. He's also gross. I don't think he deserved such a prominent role in the first chapter.
The president is on sabbatical with his new mate, leaving the obnoxious Magnus in charge. Gates, our point of view character, is the Seargent at Arms — a rule-enforcer. I don't like him much either.
Since Magnus has been in charge one of the dens in lower Detroit is open to local prostitutes — the den they work at.
Get the Kindle e-book free from Amazon here.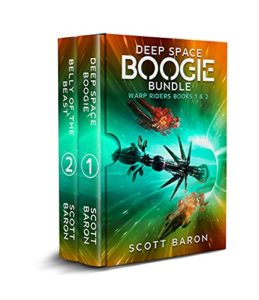 This is the first two of five books in the  of seven books in the Warp Riders series. The other books are $0.99 to $3.99 each but are all in Kindle Unlimited.
Captain Sadi Perez has a cybernetic hand. Her first mate is Mustafa, and his entire right arm, from his shoulder down to his fingers is a "ceramisteel replacement." They run a ship without AI, so a lousy one. They travel by "warp" through long distances. Their mission is to find new alien life. So far, humans are familiar with two new kinds of aliens — the Chithiids, a lanky four-armed, four-eyed race, and the Ra'az, the details of which have not yet been revealed.
Words like "dumb" and "boring" make it into the narration. I like that.
Towards the end of a regular, dull mission wherein they combed over another empty lifeless planet, the duo is about to leave.
Suddenly, an unusual ship drops out of "warp."
And it's shooting at them.
They try to communicate, but the alien ship just keeps shooting at them. It's way more sophisticated, too. Backup arrives, outnumbering the aggressive alien ship. It won't warp away. They realize they must have damaged it somehow. The alien ship then explodes, burns, and disappears. Drat!
Their commander says they must learn everything they can about this race. And they find some debris with orange gore on it. So maybe orange aliens! Yes!
The leader of the human world is an AI. And it thinks that the new aliens must be very far away, perhaps five years away. And that Sadi and Mustafa should be the ones to lead it. They will need a bigger crew and a better ship.
There are a few lines where I think that author says exactly the opposite of what he means. It's obvious though, so that shouldn't be a problem for you if you enjoy his work.
I recommend it if you enjoy fast-paced adventures and exploring new worlds.
Get the Kindle e-book free from Amazon here.
9. By Wind by T. Thorn Coyle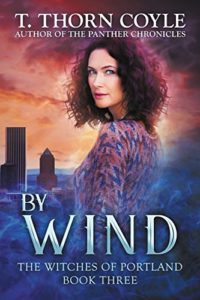 This is the third of nine books in the of nine books in The Witches of Portland paranormal romance series. The other books are $4.99 each and are not in Kindle Unlimited. But the first book, By Earth, is free today.
The woman on the cover looks middle-aged and foxy. This is book three though. So I will read from book one instead.
The first book has a teenage girl on the cover. The chapters switch back and forth between Cassiel and Joe. Joe is an odd name for the romantic interest, but I can roll with it for now.
This is already turning me off. There's a coven. It's solstice eve. And people say weird things about the sun and the moon. These witchy gatherings usually bore me.
Cassiel can communicate with ghosts and used her powers to help identify murderers in Tennessee. She fled the state and is afraid of being reminded of what happened.
She has to look into a black mirror. It shows her a burning tower. She starts flying. A few of the other witches have left their bodies, but their spirits are attached to their bodies by a silver cord. Cassiel is attached in the same way. Then she sees a beautiful woman with a warrior's body tell her to "follow the burning tower" and to send her love to Joe. She doesn't know what it means.
I'm not usually into stories like this. I think the author and readers of these books have the opposite taste as me. I don't like mysterious messages from mysterious beings. I also don't like weird witchy rituals that seem a lot like religious rituals in real life.
Joe's story begins with a mysterious dream. I also don't like it when mysterious dreams impact the plot.
Not for me, but definitely not bad if you like these things.
Get the Kindle e-book box set free from Amazon here.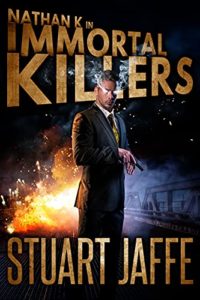 This is the first of ten books in the Nathan K urban fantasy series. The other books are $2.99 to $3.99 each and are not in Kindle Unlimited.
I like the opening of this one. It tells us a little about the scene and the character right off the bat.
"Nathan Flynn stared at the square, blue jewelry box in his palm. He had never held one before. Never could afford one."
So he's nervous about this little jewelry box. Nervous why? Is there someone he wants to give it to? He is immediately believable and real to me. But I am a sucker.
I'm unsure how the author is going to tie all these parts together. First, we have poor Nathan Flynn, who is in law school and has been sitting quietly at a deli wearing a cheap suit and holding an engagement ring. He and his friend Charlie debate each other a lot to practice being good lawyers. I think that's a misconception, actually. Not all lawyers need to be great debaters. They debate the point of marriage and then Nathan shows off his abilities to read people.
Then, there is a loud sound. A guy was shot. Nathan gets up and takes the lead — giving directions to others. That seems unbelievable to me since he doesn't seem like a take-charge kind of guy — based only on the fact that he's hanging out at a deli for no reason. But maybe I'm being unfair… I guess I should assume that he's going to meet his girlfriend at the deli and propose to her there?
The guy who has been shot is struggling to speak. He grabs Nathan's head and pulls him close. Nathan lets him. He tries to listen to the dying guy, but instead gets sucked into his crazy eyes. Oh yeah, and the guy has crazy eyes. Nathan is surrounded by colors and then just darkness.
I'm really, really not into this, but I'll try the second chapter to be fair.
He sees a couple of major experiences he had in his life. The scenes are short and flashy.
When he comes to it's as if he's in a completely different story. There's Russo, who drugged him, and Crystal, his beautiful partner. Russo is trying to interrogate them by threatening to kill Crystal. What? That's the protagonist's reaction.
It's not for me.
Get the Kindle e-book free from Amazon here.
See all the Free Friday posts here.
Do you have other free books for us to check out? Email me at [email protected].