Reading Time:
18
minutes
Some articles may include Amazon affiliate links. All proceeds go to helping us pay for original stories and to support writers of speculative fiction. Read more here.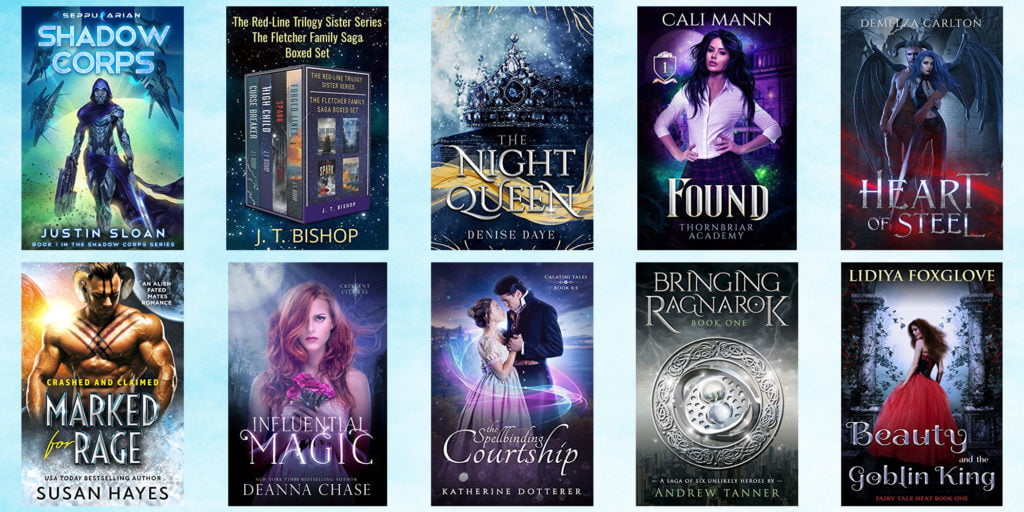 Did you know that Amazon has a list of the top-selling and free sci-fi and fantasy books? The list changes constantly — authors set their books to free temporarily to promote their work, and, of course, books move up and down in the rankings. But are any of the books actually worth reading? Well, we read the first few chapters of each to find out, so you don't have to.
This week's list is completely different from those of the previous weeks. So if you're a fan of free books, it looks like there are going to be new things to read all the time. If you want to get this list in your inbox every Friday afternoon so that you can get ready for some nice weekend reading, subscribe to the MetaStellar weekly newsletter.
There are a lot of books to go through, so this week I'm being helped out by a couple of other members of our MetaStellar community. If you'd like to join me in doing these reviews — and taping our regular Friday videos — email me at [email protected].
I've noticed that if you try to open the list on a mobile device, it will take you to the listings that cost money, instead. I've found that by switching to the "desktop site" in the mobile browser, the free list comes up.
Oh, and if there's a book that catches your eye, grab it quickly, since the books are often free for only a short time. And, Amazon allows you to lend your e-books, for free, to your friends. Even free e-books. Here are the instructions.
Most of these books are the first book in the series, and in each case I've checked to see whether the rest of the books are free as well, or whether they're in Kindle Unlimited. Learn more about Kindle Unlimited here.
The list is accurate as of the time of writing, but may have changed since the story was posted.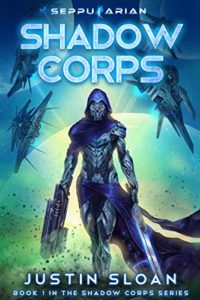 This is the first of five books in the Shadow Corps military sci-fi series. The other books are $0.99 to $9.99 each and all but the fifth book are in Kindle Unlimited. The author has been on this list before. A year ago last May, we reviewed Star Forged, the first of five books in the Ascension Gate series.
Shadow Corps is described as a space fantasy, complete with magical systems as well as spaceships and battles. The book opens on a man who has lost his planet and his love, who now commands a ship named after her. He is plagued by visions of the future, and they give him a decisive advantage when it comes to combat for obvious reasons.
Enter your main character Sam, who has somehow received a bit of the alien powers that make Hadrian, the aforementioned ship commander, so effective. She is recruited into a military organization where she will join other aliens and attempt to rid the galaxy of bad guys.
This book has the seed of an interesting idea, however I don't believe that it has been fleshed out enough to be a full and complete story. It's difficult to tell what the true sticks are from the book description, and after the first few chapters are over I'm still not entirely sure we've gone beyond the idea that spaceships and aliens are cool.
The writing suffers from a lack of professional editing regarding prose and sentence structure, and it has the occasional typo that I noticed just within the first few pages. The author clearly has an idea that they are trying to get across, however as the reader moves forward throughout the story it becomes difficult to see the author's idea become manifest in the writing.
For me, a decent concept is not going to be enough to get me to continue reading this book. If you're looking for something low threat that has lots of military-ish flavor without being too worried about accuracy, then this might be a good way to spend an afternoon.
Get the Kindle ebook free from Amazon here.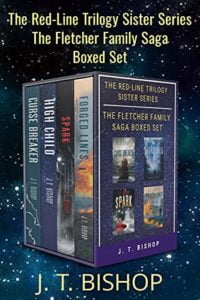 This is a boxed set of all four books in Red-Line: The Fletcher Family Saga, a paranormal thriller series. The books are normally $4.99 to $5.99 each but are all in Kindle Unlimited. You might also want to check out the related series, the original Red-Line trilogy.
First, a disclaimer. I don't like scary books. Real life is scary enough and I want something more light-hearted in my escapist reading. If you believe I should stop reading books where I'm not the target audience — I'm with you. You should read them for us! Email me at [email protected] and it could be you writing snarky comments about how the author overuses the word "chuckled." Or is it just me that's bothered by that?
Moving on.
The book starts out with Grayson Steele, waking up on the couch with a hangover as someone is pounding on his door. The name "Grayson Steele" makes me think this is going to be a romance novel. Real people don't have names like "Grayson Steele."
He doesn't answer the door, but someone comes in anyway. A man who comes in and starts doing the dishes in a take-charge kind of way. Oooh. Maybe it's a gay romance. I'm now intrigued. Oh, no, the new guy who's cleaning up finds a lacy black bra lying on the floor. My hopes have been dashed.
Apparently, the visitor has been hired by a Cooper Stone to clean up Grayson, get him fed, and get him to a birthday party that weekend.
Grayson and Cooper founded a hot tech company together and became billionaires, but Cooper has been running it by himself for the past few years. Something traumatic happened to Grayson, and now only bourbon can quiet the demons in his head. Metaphorical demons? Literal?
When Grayson steps outside to look at the ocean and clear his head, he notices police and ambulances further down the beach. The dead body? It belongs to a woman he slept with three days ago. And there's a reporter on the scene, interested in Grayson's life.
The woman was a childhood friend. They'd had a fling a few years back, and then she showed up out of the blue at his house. They had some drinks, one thing led to another, and now she's dead. Grayson feels responsible. He thinks he's cursed. Anyone he starts to care about and sleeps with dies three days later.
Turns out, she'd drowned, even though she was an expert swimmer.
Now the reporter wants to interview Grayson, and she's interested in him. And he's interested in her. Will he risk seeing if there's something there? Apparently, he will. But this time, he'll hire a bodyguard for her so that the curse doesn't strike again.
The book starts slowly, but there's some foreshadowing that something really creepy is happening. Shadows move where there shouldn't be any shadows, that kind of thing.
It's not my kind of book — the shadows are creeping me out. But the book is otherwise extremely readable, and all the characters feel sympathetic.
Get the Kindle ebook box set free from Amazon here.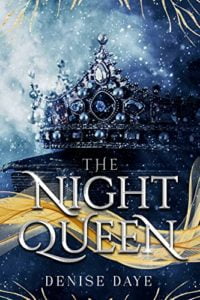 This is the first of three books in the Romantic Fairy Tales for Adults fantasy romance series. The other books are $3.99 each but are in Kindle Unlimited. The third book is scheduled to be released in November and is currently available for pre-order.
This book didn't have to work too hard to catch me, because the description — historical dark fantasy romance — already had my full attention.
The book opens with a prologue. Mina, a child, is at her royal birthday party, presided over by her father, the Rhine King. We get some nice dialogue and interactions between Mina and her parents. Her father is prototypically stern — but head-over-heels in love with Mina's mother. Her mother is beautiful and kind.
A lesser noble family, the Wilbrants, approach and offer a gift to Mina: a newborn, snow-white foal. Mina races with the Wilbrants' son, Alrick, to the stables. While there, the stablehands catch a thief–a young, starving girl. Mina intervenes to prevent the girl from being punished and Alrick praises her for being kind, like her mother. Suddenly, Mina is called to her mother's beside where she is, somewhat jarringly, on her deathbed.
The next chapter opens thirteen years later, when Mina is presumably a young adult. Her mother's death haunts both her and her father, who copes by becoming emotionally distant with Mina. Mina has rejected the trait of kindness in the aftermath of her mother's death, and is harsh and stern with almost everyone around her, earning her the moniker of "The Night Queen." Alrick's words of kindness and praise still haunt her, all these years on. On a broader scale, her country is facing a critical refugee crisis due to year-long fighting to the north, and she sees a woman begging outside the castle windows with her two children. To the surprise of her attendants, Mina demands that the woman be offered a job, although she rejects the idea that this act is kind.
I'm all in on this one. The writing is well-done, I'm intrigued by Mina as a character, and very curious to see if Alrick re-emerges as the love interest, or if a new person comes on scene. I also haven't quite put my finger on which fairy tale this story is re-imagining, and am looking forward to seeing the plot unfold. This is one I'll absolutely keep reading today.
Get the Kindle ebook free from Amazon here.
4. Found by Cali Mann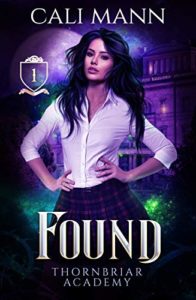 This is the first of the books in the Thornbriar Academy young adult paranormal romance series. The other books are $3.99 each and the series is not in Kindle Unlimited. If you like this book, you should also check out the related short story Lost, which is also free today. The author has been on this list before. Last year in April, we reviewed Called, the first book in the "reverse harem" paranormal romance Hell Baited Wolves trilogy,
Young-person-gets-to-go-to-a-magic school kind of book, at least, judging by the cover. Unfortunately, I'm all Harry Potter'd out.
Then, as I was reading the first page — it starts with the protagonist trapped in a closet — I glanced up to the top and saw that the subtitle was "a reverse harem shifter romance." Well, maybe not Harry Potter after all.
A reverse harem is where the girl doesn't just get the guy, she gets both the guys. Or all three guys. Basically, however many she can handle, logistically.
Hailey is 17, and she's in the closet because she's being punished. Also, she's in her wolf phase. She's been living in an orphanage for the past ten years and was locked up because she'd bit another child — someone who had been bullying someone else.
This place makes the Little Orphan Annie orphanage seem luxurious in comparison. The administrators here don't even both to learn the kids' names. They all sleep in a single room, so the other kids all know Hailey's phases. In addition to her wolf phase, she's got a mermaid phase, a crow phase, and a fire phase.
Then she learns that the orphanage is going to sell her. Auction her off to the highest bidder. As a virgin, she'll get a good price. She's got a month to escape.
I know, I know — I keep saying that I hate young adult books, that I hate reverse harem books, that I hate academy books, but this story is really growing on me and I like Hailey a lot. I want to find out what happens to her. I'll keep reading.
Get the Kindle ebook free from Amazon here.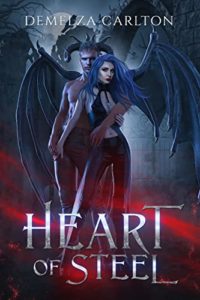 This is the first of five books in the Heart of Steel paranormal romance series. The other books are $4.99 each and are not in Kindle Unlimited. The last book is scheduled for release next February and is available for pre-order. Demelza Carlton is a frequent flyer on this list. In July, we reviewed Broken Chains, the first of three books in the Heart of Stone urban fantasy series. Also in July, we reviewed Embellish: Brave Little Tailor Retold, one of the books in the 26-book Romance a Medieval Fairytale series. We also reviewed many other books in that same series, as they hit a free price promotion. Hunt: Red Riding Hood Retold we reviewed in April, and, also that month, we reviewed Blow: Three Little Pigs Retold. Then, in May, we reviewed Melt: Snow Queen Retold and, in September, Dance: Cinderella Retold. A box set of the first three books in the series was also on this list this past April. But wait, that's not all! In December, we reviewed Ocean's Justice, the first book in the six-book Siren of War fantasy series.
In the first two chapters of this book the reader meets Carline, a witch who has promised her overprotective brother she won't use her powers of witchcraft ever again. But Carline doesn't feel there is harm in using witchcraft to protect her safety and the mill.
When her brother leaves her alone at the mill and four intruders appear, triggering her wards, Carline shoots and kills the trespassers. She then begins a ritual to turn the men into immortal warriors who will protect her home. Carline feels justified since the wards she set up are not triggered by anyone with innocent intentions.
Carline's brother Will returns home before she can complete the ritual and scolds her for using her magic. It is revealed that Witches are not welcome in the colonies or in Britain and are burned. He also tells her that at least two of the men she killed are family. They were cousins who looked familiar Carline but she did not fully recognize.
Swearing to give their cousins a decent burial, Will drags the bodies into his boat and heads off to bury them and finish his business in York.
This is an interesting story but I'm not sure I even like the protagonist, Carline. She doesn't seem to have any remorse about killing her cousins and isn't a bit squeamish about cutting their hearts out. I will continue to read it this weekend because the story is intriguing enough that I'd like to find out what comes next.
Get the Kindle ebook free from Amazon here.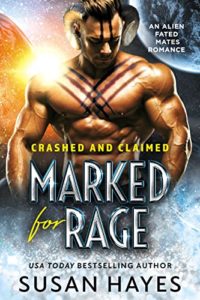 This is the first of four books in the Crashed And Claimed sci-fi romance series. The other books are $2.99 each and are not in Kindle Unlimited.
The first thing I like about this book is that it's only 73 pages long. I feel like the fewer words a writer puts down, the higher the quality of each.
The second thing I like is the fated-mates alien trope, even though I've never actually gotten all the way to the end of one of these books. Fated mates is when a supernatural person sniffs out or senses their mate. And this mate is theirs forever, whether they like it or not and are ready or not. It's also a good magic system for working in a ton of romance without it seeming contrived. The trope also comes with plenty of opportunities for comedy. It's enough to win me over. You got a problem with that? Do you? You gonna judge me? WELL??! Go ahead I dare you… just kidding, please like me.
Anyway.
The first line opens up with Rage getting thrown violently into a prison cell. We then get about a thousand words describing the types of beatings he gets. Goodness. This author does a lot of research on beatings and torture for a romance writer, right? Apparently, Rage and his entire race have been imprisoned by another alien race. Occasionally they get beaten so hard that their horns get cracked.
There is an android that serves as a liaison between the prisoners and it is sentient. The android feels sorry for the prisoners and strives against its programming to help them, while also managing to keep this a secret from their captors.
Another thing I really like about these alien fated-mates romances is that there are so many opportunities for wacky world-building and the authors totally take advantage.
Rage then learns from the android that he is scheduled to be executed. So you can imagine what happens when he sees his fated mate. Clearly he's supposed to run away with her, right?
I'm liking this story a lot, and I might finish it. If I do I'll be back to update my review.
Get the Kindle ebook free from Amazon here.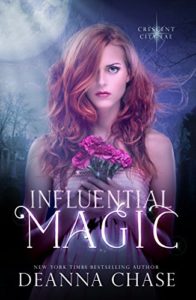 This is the first of three books in the Crescent City Fae urban fantasy series. The other books are $4.99 each and are both in Kindle Unlimited. The author has been on this list before. This past March, we reviewed Soul of the Witch, the first of twelve books in the Witches of Keating Hollow urban fantasy series. And a year ago in June, we reviewed Soulless at Sunset, the first book of the three-book Last Witch Standing series. 
There is a lot going on in the first two chapters of this novel. Willow Rhoswen is a faery and vampire hunter with special vampire hunting gifts that the "Director" wants to take advantage of. She owns a business called The Fated Cupcake in New Orleans. The more the reader learns about Willow, the more questions they will have as this paranormal mystery unfolds.
This 331-page story opens with Willow at the Sacramento airport on her way back home after spending the summer in Eureka. Talisen lives in Eureka and drove Willow to the airport. Willow's brother and Talisen's best friend – Wil – is dead. There seems to be chemistry between Talisen and Willow and they've been flirting for most of the summer. But Willow is confused after an unexpected, lingering goodbye kiss.
Between Wil's mysterious death and Talisen's revolving door of girlfriends, Willow doesn't want to think of Taisen as more than a good friend.
When Willow lands in New Orleans, she is depleted from being enclosed the airplane for so long. She gets her energy and thrives from nature. Manmade, mechanical elements drain her. Even though she is exhausted, Willow heads to the cemetery to help her roommate, Phoebe, corner a rogue vampire. The mysterious vampire escapes after nearly draining Willow.
Willow's pet, Link, is a shape shifting dog that morphs between a white wolf and a shih tzu. In wolf form, Link rescues Willow from the unknown vampire just as Phoebe shows up. Phoebe helps Willow get to a natural area to recharge her drained energy. With Willow reenergized, they look for the escaped fiend.
Soon after pursuing the mystery vampire and losing them in vampire territory, Willow has a surprise encounter. Her ex, David, has transformed into a vampire. His touch now causes physical damage and is painful to her. So is the realization that they can never be together again. David has a warning for Willow but Phoebe knocks him unconscious before he can tell Willow what she needs to know.
Will Talisen join Willow in New Orlean's? Why did David become a vampire? Will Willow find a way to be with David or Talisen? Who is the rogue vampire? What do the vampires know about Willow's brother's death? These are just some of the questions that come to mind when reading the first two chapters.
This is a fast-paced story with interesting characters and a great supernatural story line. I'll definitely pick up where I left off and finish the novel this weekend.
Get the Kindle ebook free from Amazon here.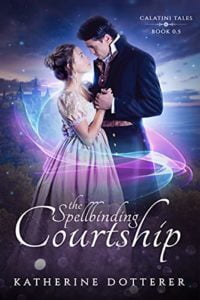 This is the prequel to the three-book Calatini Tales romantic fantasy series. The other books are $4.99 each, and the series is not in Kindle Unlimited. The last book is not out yet. It is scheduled to be released next May and is available for pre-order.
No matter how much I may or may not have liked Drew Barrymore's Ever After or Amy Adams in Enchanted, I am definitely not a fan of fairy tale romance genre. Even if I've seen every movie. That fact is totally and completely irrelevant.
I have a bitter, cynical soul and hate romance.
I'm saying that so that you know that I'm not the target audience of this book and to take my review with a big grain of salt.
Selena, 24, has been living in her uncle's townhouse for the past six month, not allowed to go anywhere or see anyone. Her parents had died from a magical flu, and she's been forced to move across the country with her uncle after he sold off the family estate. Now, she's been drilling holes in all the walls so she can spy on him, because he's always got some nasty scheme going.
His latest scheme is his worst yet. He's hired an evil witch to auction Selena off to be raped.
Weird how we have two books on this list this week about orphan virgins being auctioned off to rapists.
Selena had always wanted to marry for love, like her parents had. But she'll do what she must to thwart her uncle. That means that she's only got a short time to lose her virginity. Where does a young, innocent woman go, when she knows nobody in the city, and wants to get laid? She decides she needs to find a brothel.
Then we switch to the point of view of Aragon. He's the new Minister of Agriculture for the country, and best friends and third cousin to the king. He's not looking forward to the evening. His mother has a dinner planned, and he suspects that it's a setup. His mother is desperate to marry him off. So he skips dinner at home and goes out to a tavern for some fish pie. On the way home, a heavy rain forces him to seek shelter in a doorway. Hey, it's a brothel. They charge him 20 gold pieces and let him in and take him straight back to a room. He plans to decline politely, but then he sees the girl and is stunned by her looks. And doesn't say anything when she comes up and smashes her lips against his.
Then we go back to earlier in the day, when Selena first shows up at the brothel. The madam at first thinks she's a customer. But then Selena explains what she's looking for. A decent gentleman if possible.
This is such a cheesy premise. But I love it.
The story is fun, the writing is light and fast-paced, and I'm definitely coming back to it.
I mean, I'll be reading a serious treatise about the future of humanity. I definitely won't be sneaking off to read a cheesy fairy tale romance. Nope, not me.
Get the Kindle ebook free from Amazon here.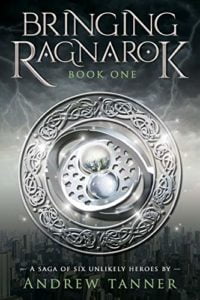 This is the first of six books in the Bringing Ragnarok post-apocalyptic Norse mythology series. The other books are $0.99 each but are all in Kindle Unlimited.
Six young people are exploring a cave in Iceland for their spring break. There is a lot of banter. Some of the kids seem to resent coming along. When they finally find an incredible view, they hear a disembodied voice.
The voice offers to show them an even greater view. It laughs at them. It's pretty creepy, but I like how the plot is moving forward. The voice is coming from a strange hairy foot that peeks out from between a few rocks. It seems like the foot is watching them. The voice asks if they would like to strike a deal. It seems like a prank but the kids all agree to help. Then there is a crazy scream everything goes blurry and the kids are transported by magic.
Suddenly they are standing in the center of a forest and there is a naked man lying on a pile of sharp rocks in front of them. He's bleeding. He's all chained except for one foot.
The kids arrive just as a monstrous snake is threatening to attack the chained man. A magical eagle then appears and slays the snake — but I think there is probably some soft magic going on. The kids probably summoned the eagle without realizing it. And then the man and the kids all transport up into outer space and look down at the earth. The kids can see that Iceland is divided by a fissure that is seeping grey and red smoke.
I learned from the blurb that the kids will release Ragnorok, a Norse god. I think that's the main plot line going through all the books. I'm not too crazy about the writing style, but I can imagine how other people get excited about this book. It's fun. But I won't be back. I'm reading Mistborn right now… so that's where my mind will be this weekend.
Get the Kindle ebook free from Amazon here.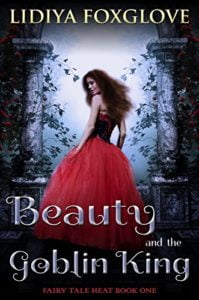 This is the first of 13 books in the Fairy Tale Heat romantic fantasy series. The other books are $3.99 each and are not in Kindle Unlimited.
Another fairy tale romance. As you might remember from two books earlier, I'm definitely not a fan of this genre. But I'll make a sacrifice. For you, gentle reader, I'll bear the slings and arrows of outrageous drama.
So, the goblin king is willing to pay one gold piece a night for any young unmarried human woman willing to spend the night at his castle.
All the desperate women in the kingdom living in the area went to see him. They said that the goblin king wanted exactly what you think the goblin king would want, but didn't complain about the experience. But the women who went didn't share any particular details.
Sabela reads a lot, and she read the the goblin king is under a curse of some kind, and that the women who go to visit him are bespelled so that they don't remember exactly what happens when they visit.
Then her family's business suffers a devastating blow, and her family — where she's the youngest daughter — is ruined. Her sisters talk about how if they sent Sabela to see the goblin king, they could get some breathing room with the lenders. And if she stayed for two nights, they could buy some new clothes so people would think they were doing better again. And if she somehow wangled her way into staying several nights, those gold coins could help to start turn the family's fortune around.
Sabela doesn't have to go. But her family is desperate. And if she doesn't go, one of her older sisters probably will. And there's something about the goblin king that makes her feel a little possessive. She doesn't want any of her sisters to go. She wants to go herself.
So she puts on her best dress, a wool cloak, her good boots, a basket lunch, and sets off on the day-long walk to the goblin king's caves.
The goblin king is exactly as horrible looking as the book described, though Sabela kind of likes it. And he doesn't even want to know her name. They're just going to do it.
But he's got a really good library full of more books than she's ever seen in her life.
So this is a Beauty and the Beast story, but an adult retelling.
And you know what? It's totally readable. I want to find out what curse he's under, why he's got a giant library hidden away in a cave, and why he doesn't want to know the names of all the women he sleeps with.
Update: I'm a little embarrassed to admit it but I finished the book. It felt a little bit like reading a traditional fairy tale except with some very not-safe-for-work scenes thrown in. So if you're the kind of person who reads out loud, you might want to avoid the office break room for this one. I liked the fact that the heroine has more agency in this retelling than in the classic version and the sex — though compelled by an evil spell — is consensual. Well, as consensual as you can get with a magical compulsion involved. I also appreciated the way the author maintained a consistent tone throughout the book. It didn't feel like the sex scenes were written by someone else and just dropped into the story.
Get the Kindle ebook free from Amazon here.
---
See all the Free Friday posts here. Do you have other free books for us to check out? Comment below or email me at [email protected].
Have you read any of these books? Are you planning to? Let us know in the comments!
And watch Maria and Amira discuss all ten books in our countdown video below: