Reading Time:
4
minutes
Red sand washes us as we dance. Masked men hold the beating drums, wringing their hard-worn animal skins to bring forth melody. Our bodies mesh and unify with each beat — swaying like the Mmanwu before us. Mama once said that people are one with culture because culture represents people. Mama was always right, this is why I am at the December Mmanwu festival against Nne's wishes.
"They are ghastly spiritual nonsense," Nne says while tying her head in a scarf that refuses to billow with the wind in preparation for the burial. Ghastly spiritual nonsense is Nne's speak for tradition. She uses the white man's condescending tone to water down the language. I do not blame her for misunderstanding spiritual things because when Nna went missing ten years ago, she claimed that Ikenga, the Mmanwu I am named after, killed him. The story goes that Nna was to be the Ikenga that year at the Mmanwu festival — this was hidden news that spread like fire in the savanna. Nna was summoned for nnzuko, the village Mmanwu meeting, and was never heard from again. Nne took me at midnight and ran away to the Lagos Colony where we lived in peace until Mama's death brought us back home.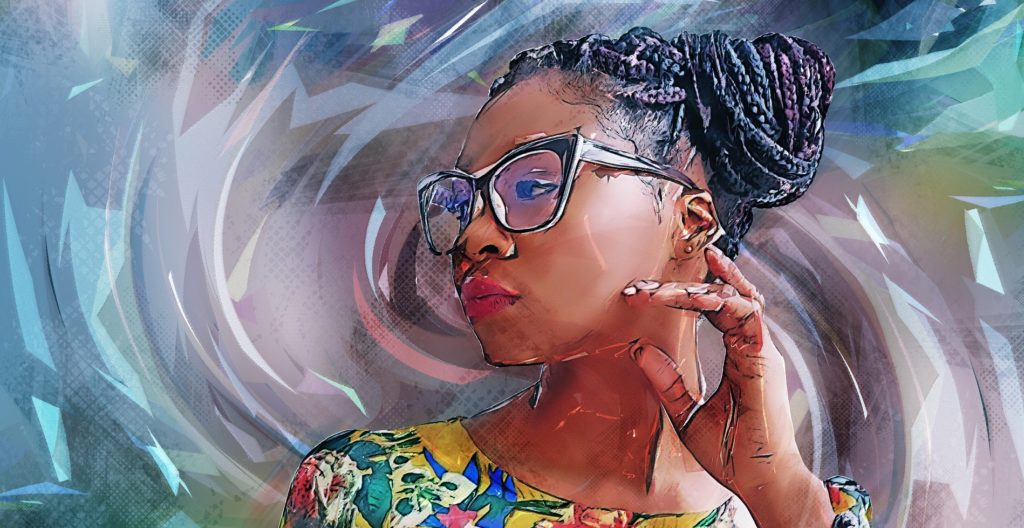 It is customary for Igbos to return to Igboland in December, these returns usher in a period of many cultural festivals and celebrations, the Mmanwu festival being the crowning jewel of them all. After we relocated to Lagos, we never went back with our folk, not when Mama told us she bought new land in my name, not even when she said we were requested at the Umunna. It was as if we had no claims back to our heritage except a fading memory and the sound of our names. However, when news came to Lagos that Mama died in her sleep, we followed it back to Igboland.
Mama was the oldest person in the village, deserving of a Chief's burial — a Chief deserves Mmanwu. Nne is against it and makes sure that Mama has a church burial instead on Christmas eve, the same day as the Mmanwu festival. Mama's burial is a dull Anglican service where prayers are said over her coffin as she lies in state. I am half asleep when a young woman, looking at me from the opposite pew, startles me awake, and I barely miss Nne's nudge. She smiles at me during the procession around Mama's coffin, and when it is her turn to pay her respects, she kisses her fingers, places them on Mama's forehead, says "Lara n'udo," and disappears. I ask Nne if she saw the young woman, and she says I should, "focus on the prayers that would accompany my grandmother home". After the service, the townspeople gather in front of the church and demand to carry out Mama's final traditional rites, but Nne refuses. The people look to me and I cannot speak because Nne looks to me, too. Someone says, "Onye a aburo Ikenga," and the townspeople continue their march to the village square for the festival.
Nne hires people from another village to carry Mama's coffin because no one from our village agrees to do so. There is an open grave prepared to aid Mama's journey home at the compound entrance. Nne goes into the house while I stand beside the grave that seems to stretch into an abyss. I wonder how deep Mama will travel to get home. "Your mother was never one to understand the deep things, but you," the young woman from the church says as she stands beside me. I am so startled that I almost fall into the grave when she holds me by my shirt. She bursts into a peal of familiar laughter, her voice aged and raspy despite her youthful body. "Mama," I say as tears fill my eyes. She smiles at me and fondles my cheeks. "Ikenga diri gi," she says and laughs again. I want to call out to Nne, but Mama gestures to me to keep shut. "Your father is not dead, but before you see him, you need to let go of your mother's jorge and become a man," she says. She stands up and I follow.
The different Mmanwus bask in their brilliance and stay true to character. Adanmma, the beautiful maiden, swirls with each drum beat followed by Mmkpamkpanku, agile and fierce, escorted by two strong men with ropes. If any of the men ever fall, they are stripped of their dimkpa, their manhood, and replaced. Ojionu comes next in its nimble dance, never weary. Each Mmanwu comes, dances to a cheering crowd, and leaves but the beating drums change as the last Mmanwu emerges. I know the tales of mighty Ikenga, but they pale in comparison. Ikenga is ethereal and fierce. Several deathly faces are sewn into different parts of its garment, with many protruding staffs jutting out of its canopy head. It swirls and twirls with each move dictating the beat of the drums and the movement of the crowd. People try to get away from it because one cannot touch the Ikenga and live.
The crowd moves away from me as Ikenga advances. Each step shakes the world and blows Ala's red earth into my face. I edge further away from Ikenga while it saunters closer. We are engaged in a silent waltz until there is only a hair's breadth between us. It looks at me, assessing my worthiness, while I hold my breath, afraid that breathing will somehow thrust me to into its embrace. The beating drums stop, the silence deafens. Sweat begins to pool on my face when Ikenga lurches back and continues its performance. The beating drums resume, and the people cheer again. I am pulled from behind and turn to see Nne, her face irate. She grabs my hand and pulls me away, but I resist.
"Mba, Nne," I say, but as I speak, my voice is not mine. It belongs to Ikenga. Nne hears it too, I am no longer a child. "Lota kwa n'oge," she says. I nod and follow the crowd as they move out of the village square, ready to meet Nna again.
This story previously appeared in Brittle Paper.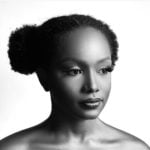 Chinaza Eziaghighala is a medical doctor who tells stories. An interdisciplinary writer at the intersection of health, film, comics and literature, she is a University of Iowa International Writing Program and EbonyLife Creative Film Academy Alum. She won the 2021 Twelve Days of Brittle paper stories competition and was Longlisted for the 2020 African Writers Awards (AWA) and the Wakini Kuria Award. Her works are in/forthcoming British Science Fiction Association's Fission, African Writer, Brittle Paper, Afritondo and British Science Fiction Association's Focus. CHIMERA, her debut novella, is forthcoming in 2024 from Nosetouch Press. She is a member of the Science Fiction Writers Association of America, a First Reader for Cosmic Roots and Eldritch Shores and a Guest Nonfiction Editor for Please See Me. Connect with her here: chinazaeziaghighala.disha.page or on her Twitter @chinazaezims