Volunteers needed
MetaStellar is run completely by volunteers — our editors, proofreaders, judges, social media managers, artists, web developers and columnists all volunteer their work.
They believe in helping promote speculative fiction, particularly that of new and independent authors.
For some, volunteering also helps them to develop their own skills, network with other authors and editors, and raise their own visibility in the profession.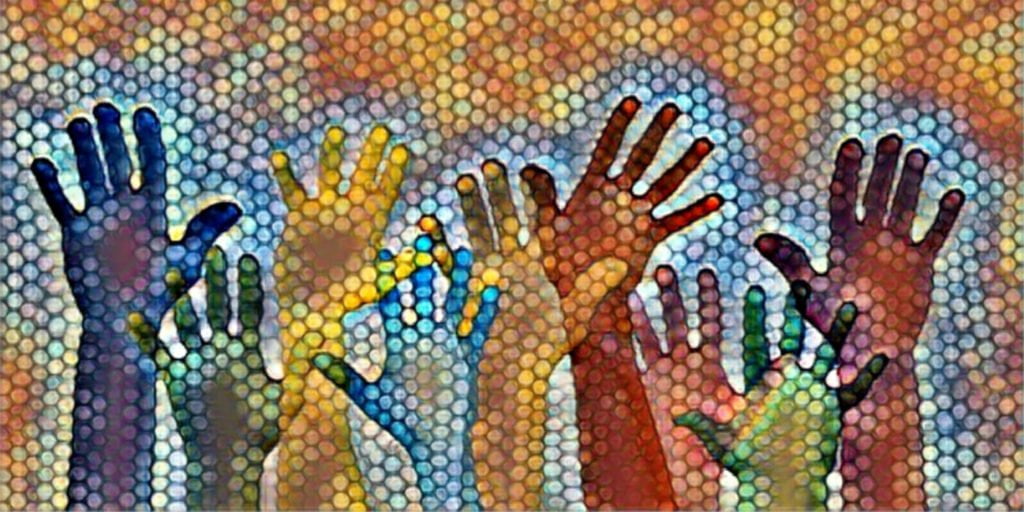 If you would like to volunteer, please contact [email protected].
We are currently looking for the following:
YouTube show production assistant
The MetaStellar YouTube channel is taking off. This fall, we've interviewed Larry Niven, Steven Barnes, Aeryn Rudel, and many other successful speculative fiction authors, screenwriters, artists, and other creatives.
If you're detail-oriented, are interested in expanding your network of contacts with others in the speculative fiction community, and want to help grow a channel, join us!
We typically tape author interviews on Saturdays and the free book reviews on Fridays, but we'll sometimes film other days, as well. The job includes coordinating calendar schedules, show notes, YouTube thumbnails and description texts, and working with our social media manager to promote everything once it's up.
If you're thinking about launching your own YouTube channel or working as a producer, this is a great way to get your feet wet and learn what the process is like. Or, if you're a beginning writer, this is an opportunity to get to know established authors, agents, and editors.
Editorial assistant
Help manage the flow of editorial content on the website

Work with section editors to coordinate story scheduling and with art and publicity teams members to coordinate promotional efforts
Perform a final check to ensure that stories are formatted properly before publications
Help writers and editors to develop column, story and essay ideas
This job is both an opportunity to develop and improve editing skills and an opportunity to build relationships with speculative fiction writers and the MetaStellar editors and board members.
Essays editor
Recruits and manages essay writers

Makes publication determinations about submitted essays, sometimes in consultation with other editors

Works with writers and with MetaStellar copyeditors to improve the essays
Manages the publication calendar for the essays, and works with writers, artists, and social media managers to promote the essays when they go live
You can see our previously published essays here.
Columnist
We are looking for writers who can write regular weekly or biweekly columns on topics related to speculative fiction.
Columns should be of use to sci-fi, fantasy or horror fans, or to writers in those genres.
Some ideas:
Week of sci-fi writing prompts: A weekly list of ideas for sci-fi writers.
Week of horror writing prompts: A weekly list of ideas for horror writers.
Classic story reviews: A review series of classic, public domain spec fic books such as those from Gutenberg and the Merrill Collection.
The week in book reviews: A weekly list of speculative fiction book reviews published elsewhere on the Web, with a brief excerpt of each review.
New fantasy books: A weekly or monthly list of the best new fantasy books. Could also be a narrower niche, or sci-fi, or horror.
This week in space: A summary of that week's developments in space exploration.
This week in AI: The latest developments that bring us closer to Skynet.
This week in virtual reality: The latest developments bringing us closer to the Matrix.
Sci-fi cats: A series of columns like "Five funniest cats in sci-fi" and "Deadliest cats in sci-fi" and "Five best telepathic cats in sci-fi." Could also be in fantasy, or in horror. And it doesn't have to be cats!
We do not require exclusive rights to the columns, and you can republish them elsewhere. We can also include links back to the site where it was originally published, and the author is free to link to their book sales pages, blogs, or social media feeds in their bio.
If using these columns to market yourself as a book author, consider a column that will attract your target readers, and allow you to show off your voice. For example, if you write funny fantasy about telepathic cats, you can write a humorous series of columns about books with cats in them. Readers interested in cats will click through to the post, and say to themselves, "hey, this person is pretty funny. I like that. And I like their taste in books, too. And oh, look, they write about cats! I should check them out!"
News writer
We're looking for someone to do one short news story a week, a quick summary of a development or announcement relevant to speculative fiction readers.
Some examples:
As always, the writer will get a bio box at the bottom of each story with links to their books, website, or social media pages.
How to volunteer
Please contact Maria Korolov at [email protected] and let her know what you are interested in helping with, and a little about your background. Thank you!