Reading Time:
8
minutes
Some articles may include Amazon affiliate links. All proceeds go to helping us pay for original stories and to support writers of speculative fiction. Read more here.
It's the end of the year, and we all can't help but reminisce on the fantastic books we've read in 2022. Since BookTok is the place for book recommendations when you don't quite know what to read, we're breaking down the top ten Tiktok Fantasy Romance books and authors to check out from 2022!
First up…
If dark fantasy with a enemies-to-lovers trope is your jam, this is the book for you. This is the first book in Black's Folk of the Air trilogy, followed by The Wicked King and the Queen of Nothing.
Jude and her sisters were just children when their parents were murdered and they were forcibly taken to Faerie. Ten years on, Jude is despised for her mortality but determined to carve her own space within the Faerie court, which, for better or worse, is now her home. As she is dragged deeper and deeper into the intrigue, cruelty, and violence of the Faerie court, she must also sort out her shifting alliances and feelings for the wicked Prince Carden, youngest son of the Faerie king.
Black has created an immersive and dark mythology—this isn't your sparkly happy fairyland, but Faerie—eerie, cruel, and explosive. Jude also isn't your stereotypical romance heroine either; cunning, sharp, and willing to play the violent game she is thrust into, Jude is an ultimately fascinating character.
Madeline Miller may be best known for her stunning novel Circe (2018), but there is so much to love about her earlier retelling of a Greek myth: her 2011 novel The Song of Achilles. This nuanced romance—spanning decades from childhood to adulthood—chronicles the deep and abiding love between Achilles and his quiet friend and lover, Patroclus.
Told from Patroclus' perspective, the pair spend their entire childhoods training and learning together as a childhood friendship evolves into so much more. When Achilles answers the call for all Greek warriors to besiege Troy and retrieve the kidnapped Helen of Sparta, seeking fame and glory, Patroclus follows – not for fame, but for his deep abiding love for Achilles. Their relationship will be put the ultimate test against the backdrop of war and bloodshed at Troy.
The Song of Achilles encompasses Miller's signature style of beautiful lyricism and an emotional and tender portrayal of love. With both Song of Achilles and Circe, Miller doesn't just retell well-known myths, she creates a brand-new world that is both immersive, nuanced, and eminently beautiful.
Dance of Thieves is the first installment of a planned duology, and, for established Mary Pearson fans, a spinoff novel within her Remanent Chronicles storyverse. Jase is newly instated leader of the Ballenger empire, a rogue dynasty which plays by their own rules. When a neighboring Queen becomes the political target of the Ballengers, she sends Kazi, a talented thief and fierce warrior of her guard, to infiltrate the infamous Ballenger court. Both Kazi and Jace are thrown into political intrigue and changing alliances with far-reaching consequences beyond either of their control.
Although Dance of Thieves incorporates the traditional romance tropes of enemies-to-lovers and forced proximity, it's the layered backstories of both Jace and Kazi that makes this story so explosive and imminently readable.
The next three series on the list are incredibly complementary—if you like Jennifer Armentrout, add Sarah J. Maas and Laura Thalassa to your TBR list (and vice versa). All are sexy, action-packed, and include plenty of social and political intrigue. The Blood and Ash series currently spans six books: From Blood and Ash, A Kingdom of Flesh and Fire, The Crown of Gilded Bones,  The War of Two Queens, A Soul of Ash and Blood, and Visions of Flesh and Blood. If that's not enough (spoiler, it's not!), Armentrout has kindly provided us with a new spinoff series, Flesh and Fire, which currently encompasses A Shadow of Light and Ember and A Light in the Flame.
For newbies to Armentrout's extensive body of work, start with From Blood and Ash. Poppy is a Maiden, haven been chosen from birth to be secluded from society to prepare for her Ascension—if she is found worthy of the gods. This devotion is perilously put to the test when Hawke, a golden-eyed guard, comes into her life. Their forbidden attraction will push both Hawke and Poppy to their limits, and set into motion events with life-or-death consequences.
Although the title book in this series starts as a clever play on the Beauty and the Beast fairy tale, the following books quickly tip the initial "Happily Ever After" on its head in Maas' bestselling series. Feyre is a human huntress fighting to keep her destitute family alive as winter looms. When she makes a deal with a Faerie, Tamlin, to save her family, she is thrust into the dangerous political and social intrigue of the Fae. The initial three books (A Court of Thorns and Roses, A Court of Mist and Fury, A Court of Wings and Ruin) follow Feyre as the main heroine, while the last two (novella A Court of Frost and Starlight and A Court of Silver Flames) shift to focus on Feyre's hawkish sister, Nesta.
This series has some of the best depictions of relationships and sex I have ever read. There's awesome-sexy sex. There's awkward sex and ex-lovers who keep popping back up and characters who have feelings but won't acknowledge them. Beyond the romance and relationships, Maas creates a truly action-packed and immersive world—there's political intrigue, faerie deals, half-truths and double-crossings. Just be sure to have a nice weekend carved out with no other plans, because you'll want to read the whole series in one sitting.
There are so many options and so many things to love in Thalassa's huge compendium of work. Her Four Horsemen series (Pestilence, War, Famine, Death) are set during the biblical apocalypse, through which her four heroines must fight to save both Earth and decipher their conflicted feelings for the four horsemen of the apocalypse. She also has a fantasy/thriller romance series, The Vanishing Girl.
However, Thalassa truly shines in paranormal romance, and has a sprawling set of series, all spanning two to five books (and several upcoming). Current series include Bargainer, Fallen World, Unearthly, and Infernari (co-written with Thalassa's husband Dan Rix). If you become an invested fan in Thalassa's work, you'll be rewarded with plenty of continuity: both her Bargainer and Unearthly series are set in the same universe (although with completely different sets of characters), as well as an upcoming book, Bewitched. Bewitched is set to release later this month, and is the first of a planned trilogy.
In 1714 France, Adeline makes a desperate deal with a god of night, who she later names Luc. To escape a forced marriage and life of drudgery, Luc will give Addie freedom, space, and immortality—at the cost that no one will remember her as soon as she leaves their presence. For 300 years Addie pushes against the boundaries of her curse, tempted each year by Luc, who offers to lift the bargain in exchange for her soul. Forever cursed to only find brief and short encounters of love, and never the long-lasting growth of a relationship, Addie eventually turns to Luc for a somewhat fraught, two-decade long relationship. Everything changes when, in 2014, she meets Henry, who—impossibly—remembers her name. To save Henry from his own deadly bargain with Luc, Addie will sacrifice everything for their relationship, even herself.
It is hard to even find words to encompass this dark and beautiful romance. All I can say is that it's a masterpiece of writing from an author at the height of their skills. Each character is so layered and well-rounded, and Schwab weaves beautifully the themes of memory, belonging, and growth.
Shatter Me is the first of six in this action-packed YA dystopian-thriller-romance (quite a mix, right?!). Shatter Me is told in a diary-like format from an unreliable narrator, Juliette Ferrars, who is confined to an asylum due to her ability to paralyze and kill just through her touch. One day, a cellmate joins Juliette: a man who goes by the name of Adam Kent. Adam initially poses as a soldier of the totalitarian Reestablishment regime and its Sector Leader, Aaron Warner. Warner seeks to use Juliette's powers as a torture tool to grow his own domination and power. As Adam and Juliette begin to form a relationship amid Juliette's broken memories and the machinations of the Reestablishment, both will seek a path to freedom. Shatter Me is followed by Unravel Me, Ignite Me, Restore Me, Defy Me, and Imagine Me. Mafi has written several more novellas that take place in the same world. 
Legend joins Mafi's Shatter Me as another fast-paced, YA dystopian romance. Set in a future, climate-change ravaged Los Angeles, June is a gifted military prodigy from the new Republic's social elite. When her brother is murdered, June is determined to avenge his death by tracking down the main suspect, Day. Day is from the opposite side of the Republic's society—born into a slum, abused and hidden by the Republic's totalitarian regime, and on a mission to uncover the Republic's use of disease and biological weapons as tools to control the general populace. Amid the action-packed revelations and fast-paced storytelling, Day and June begin to fall for each other as their assumptions about each other and the Republic are challenged.
Lu has commented in interviews that she was inspired by Les Miserables and other commentaries on wealth and class to write this enemies-to-lovers dystopian tale. Legend is the first in a trilogy, followed by Prodigy and Champion.
From a romance-reader perspective, LeGuin's infamous The Left Hand of Darkness immediately rises to the top amid LeGuin's massive literary legacy. At once a remarkable love story and meditation on gender, loyalty and betrayal, and clashing cultural norms, The Left Hand of Darkness revolutionized science fiction as a genre.
The Left Hand of Darkness is set in Le Guin's Hainish universe, which is the setting of several other of her books. Genly Ai is a man from Terra (Earth), on a diplomatic mission to the planet Gethen (and/or, Winter) to convince them to join the intergalactic coalition of humanoid worlds, the Ekumen. Ai struggles to understand and communicate his message within (from his perspective) Gethen's alien society; one where gender as no consequence, as all inhabitants are androgynous and gender-fluid.
Despite communication and cultural misunderstandings, Ai begins to draw close to his best ally on Gethen, Therem Harth rem ir Estraven. Estraven and Ai's relationship is a slow-burn romance that grows alongside the reader's understanding of Gethen's sparse and beautiful landscape and nuanced society. Although even Le Guin later commented that the novel was not perfect in its representation of gender and identity, it remains a powerful example of feminist science fiction and a canon work within the genre.
And that's a wrap! Take some time this winter to curl up with these fantastic books, authors, and series, and onward to 2023, and new fantastic fantasy romance to read.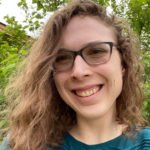 Carla Nordlund is a freelance developmental editor, book coach, and writer. She works with authors of fantasy, historical fiction, and romance to strengthen both their manuscripts and writing practice. You can find her on Twitter at @silverrunedit for writing tips and puppy nose boops; and at Silver Run Editing to collaborate on a developmental edit, manuscript assessment, beta read, or coaching.