Reading Time:
2
minutes
Some articles may include Amazon affiliate links. All proceeds go to helping us pay for original stories and to support writers of speculative fiction. Read more here.
Last month Nalo Hopkinson became the first black woman to win the Damon Knight Memorial Grand Master Award for her lifetime achievements in science fiction and fantasy writing.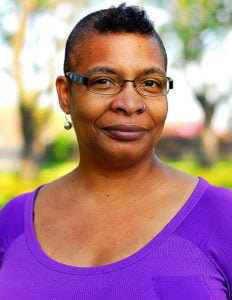 "It was the last thing I saw coming," she wrote in a blog post. "At 60 years old, I'll be the youngest Grand Master to date."
In an interview with CBC Radio on Tuesday, she said that she wants to encourage other minority writers.
"I know I represent a lot to people who didn't think they could do what I'm doing for various reasons," she said. "People from marginalized experiences like I am, being Black, being an immigrant to North America, being female, being queer, being over a certain age, having some level of disability. It's something I do take seriously."
Hopkinson lives in California, where she teaches creative writing at the University of California, Riverside.
In a video tribute, LeVar Burton told her, "There's a fine line, in my view, between humanity and divinity, and you dance between them with effortless ease and grace."
Hopkinson's father was a poet and playwright and teacher of English and she grew up in a creative community on the island of Jamaica. Her childhood was enriched by reading Homer's Illiad and The Odyssey, ancient epics whose fantastical elements stayed with her.
She decided to become a writer when she came across an anthology of stories written by students from the Clarion Science Fiction and Fantasy Workshop and realized there were places where you could learn the craft.
And after reading Samuel R. "Chip" Delany's work, she started thinking about the relationship between science fiction and race, and how racial minorities are portrayed in literature. She's also a fan of the film Black Panther, which focuses on the fictional, technologically-advanced African kingdom of Wakanda and its super-hero prince.
She's won the 1999 John W. Campbell Aware for Best New Writer, the Ontario Arts Council Foundation Award for Emerging Writers, and her novel Brown Girl in the Ring was nominated for the Philip K. Dick Award in 1998 and received the Locus Award for Best First Novel.
Her published works include Brown Girl in the Ring, Midnight Robber, The Salt Roads, and The New Moon's Arms.
She has also contributed to the comic book series Universe – House of Whispers, several anthologies, and has published nearly a dozen short stories.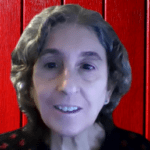 Melody Friedenthal is MetaStellar's newsletter editor and copyeditor. She is a librarian and former software developer, leader of a science fiction book club, teacher of Python for Beginners and Intro to SQL, administrator of To Tell A Tale Writers' Group, and science fiction writer. She is an affiliate member of the SFWA. She has read too many books to count. Her work has been published in N3F, Bardsy, MetaStellar, and New Myths.