Reading Time:
2
minutes
Some articles may include Amazon affiliate links. All proceeds go to helping us pay for original stories and to support writers of speculative fiction. Read more here.
Living on the surface of the Moon, or of Mars, is dangerous. The lack of a protective atmosphere means that radiation is a constant hazard, for example.
Lava tubes can be the solution.
On Earth, lava tubes are typically 30 to 90 feet wide, which limits their residential appeal. Plus, of course, the whole living underground in a lava tube is a little off-putting.
But due to lower gravity, lava tubes on Mars are 100 times wider than they are on Earth, and they're 1,000 times wider on the moon, scientists say in a new research report. But despite the size, the roofs are still stable enough for them to be safe for habitation.
You still have the problem of having to live underground in a lava tube, but some fake digital windows, full-spectrum lights, and some potted plants can help.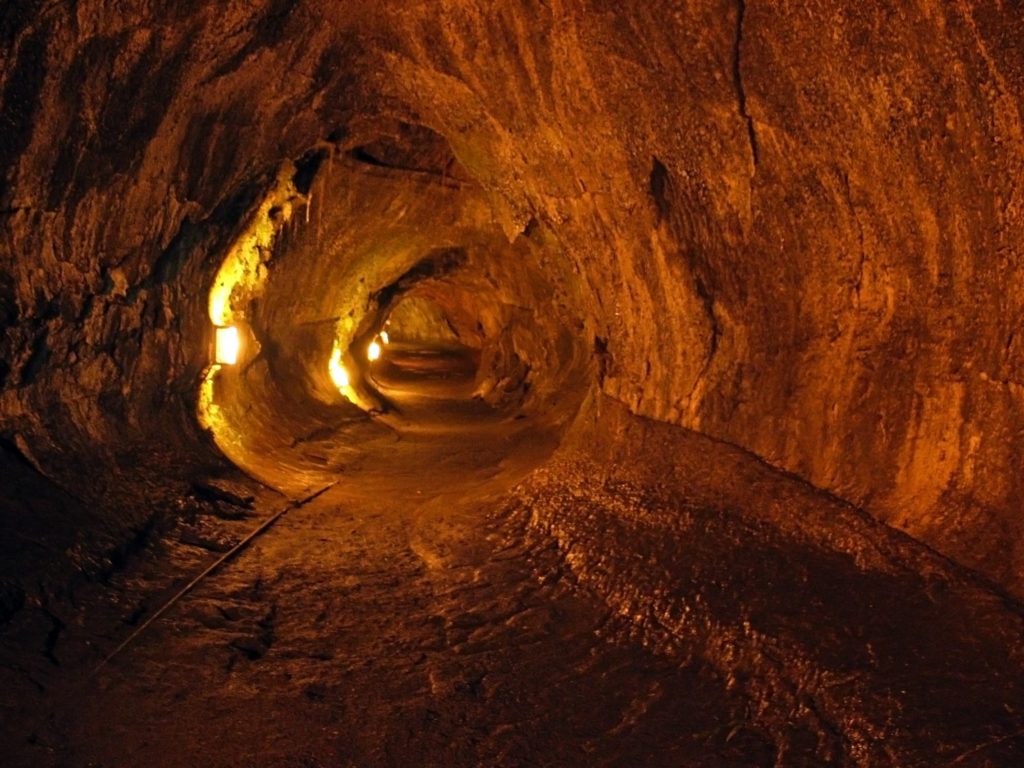 How pie-in-the-sky is the idea?
It could be happening sooner than you think. The European Space Agency has already held two training programs for astronauts in lava tubes on Lanzarote, one of the Canary Islands.
And the agency is actively looking for ideas, said University of Bologna professor Jo De Waele, who is one of the authors of the study and a speleologist, in a press release.
"Thirty-six astronauts from five space agencies have already received training in cave hiking," he said.
The lava tubes don't just protect against radiation and meteorites, said Matteo Massironi, professor of Structural and Planetary Geology at the Department of Geosciences of the University of Padua.
"They have great potential for providing an environment in which temperatures do not vary from day- to night-time," he added.