Reading Time:
8
minutes
Some articles may include Amazon affiliate links. All proceeds go to helping us pay for original stories and to support writers of speculative fiction. Read more here.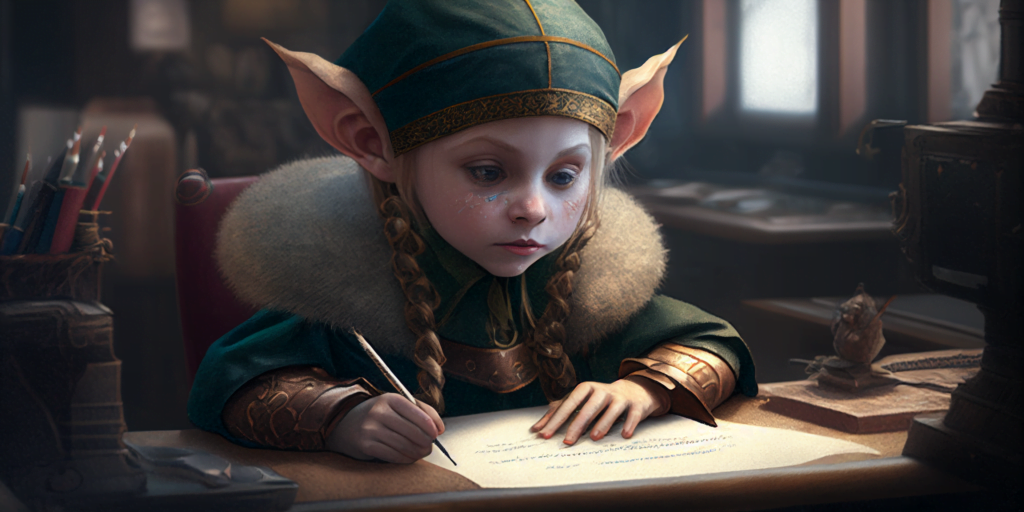 I subscribe to more than 150 writing advice sites and gather the best posts for you every single Sunday. You can see all the previous writing advice of the week posts here and subscribe to the RSS feed for this writing advice series here (direct Feedly signup link).
Productivity, mood management, and battling the demons inside
Some tried-and-true pieces of advice here, like having a daily word count, or stopping the day's writing in the middle of a scene. But also some less usual advice, such as writing right after a workout, still covered in sweat. Sarah Rexford is a marketing content creator and writer. Rexford helps authors build their platform through branding and copywriting. She also writes fiction and nonfiction and offers writers behind-the-scenes tips on the publishing industry through her blog ItsSarahRexford.com. for more advice like this, follow her on Twitter at @sarahjrexford. Self Publishing School offers online courses about self publishing, as well as a podcast, blog, and other resources. For more advice like this subscribe to their RSS feed (direct Feedly signup link), on Twitter at @Self_Pub_School and on Facebook at @Self Publishing School.
Fear of writing is a terrible burden. But there's things you can do that will help, such as getting very, very specific about exactly what it is you're afraid of, then come up with a practical plan to address specific concerns. Many writers start out with a vague, looming kind of fear, but once you pull it apart and analyze it, it can become more manageable. Daphne Gray-Grant is a writing coach, author of Your Happy First Draft, and host of The Write Question show on YouTube. Publication Coach offers books, courses, videos, and one-on-one coaching for authors. If you want more advice like this, subscribe to their RSS feed (direct Feedly signup link) or follow them on Twitter at @pubcoach or subscribe to their YouTube channel.
Other motivational advice this week:
The art and craft of writing
How Joanna Penn used Sudowrite — which is similar to ChatGPT in some of its capabilities — and ProWritingAid to write her latest short story. Joanna Penn has been sharing writing and publishing advice since 2008 at The Creative Penn and is the author of Successful Self-Publishing and many other writing and publishing advice books. She also has one of my favorite writing advice podcasts, and you can subscribe to it on Apple Podcasts, Google Podcasts, Spotify, or Stitcher. The Creative Penn offers articles, videos, books, tools, and courses for independent authors.
Status stories center around the protagonist's inner need for respect that manifests as a specific desire to achieve or accomplish something in the external world. Savannah Gilbo is a developmental editor and book coach. At Savanna Gilbo, she offers writing and publishing advice.
A writer may consider the story done when the last sentence is typed, but there are some practical, cost-saving self-editing steps that are worth taking before handing off a finished story to anyone. One of those steps? Printing out a physical copy of the work and going through it with colored pens and highlighters. Anne K. Hawkinson is an award-winning author and poet. Find out more at her website, AnneHawkingson.com The Florida Writers Association is a great resource for writers, with a very active advice blog. Follow the Florida Writers Association via their RSS feed (direct Feedly link here), on Facebook at Florida Writers Association and on Twitter at @FloridaWriters1.
Trained fighter and author Carla Hoch shares the science and storytelling behind writing about blood loss and injuries. Carla Hoch is the author of the Writer's Digest book Fight Write: How to Write Believable Fight Scenes. Her blog, FightWrite.net, was in Writer's Digest Top Websites for Writers in 2019 and 2020. She has training in almost a dozen martial arts and competes in Brazilian jiujitsu. She regularly teaches on the craft of writing fight scenes as well as the mechanics of fighting for writers. Follow Writer's Digest via their RSS feed (direct Feedly signup link), on Twitter at @WritersDigest and on Facebook at @writersdigest.
Podcast: Mentor Characters by Oren Ashkenazi, Chris Winkle, and Wes Matlock
This week, the Mythcreants gang discusses why mentor characters exist, what benefits they provide, and why they're often such a problem that authors are notorious for killing them off. Oren Ashkenazi is the speculative fiction manuscript editor, Chris Winkle is the founder and editor-in-chief, and Wes Matlock is a content editor at Mythcreants. Mythcreants is my all-time favorite writing advice site. Get their RSS feed here (direct Feedly signup link) or follow them on Twitter @Mythcreants and on Facebook at @mythcreants.
This is an article I wrote this week about how being Personal, Emotional, Authoritative, New, Unique, and Trustworthy in your writing can help you stay relevant in the age of AI. After much internal debate, we have officially decided to accept stories written with the help of AI here at MetaStellar, but whether or not you use AI to help you with your writing, you still have to connect with readers. MetaStellar is an online magazine of speculative fiction, but you already know that, because you're here.
Other writing advice this week:
The business side of writing
Guest Honorée Corder is strategic book coach, speaker, and author of more than 50 books. She coaches authors who want to publish their books to bestseller status, create a platform, and develop multiple streams of income. Novelist Kevin Tumlinson is also the director of marketing at Draft2Digital. Draft2Digital is one of the leading publishing platforms that helps authors publish their books to multiple platforms. It also has a very nice and easy ebook creation and formatting tool.
Catharina Maura explains how Self Publishing Formula and TikTok launched her to the top of Amazon charts worldwide. Mark Dawson is a USA Today bestselling author who teaches courses about book production and marketing. Check out his website at MarkJDawson.com. James Blatch writes military thrillers. For more, check out his website, JamesBlatch.com. On the Self Publishing Formula show, Mark Dawson and James Blatch talk about building a career as a self-published author.
The big news is that Draft2Digital is adding another library distribution option. They already supported OverDrive, and now they've added Palace Marketplace. Okay, so maybe the news isn't all that big. Dale L. Roberts is a self-publishing advocate, fitness author, and video content creator. Self-Publishing with Dale is a YouTube channel with millions of views.
Great article and accompanying podcast episode, very detailed, about the whole process of writing and publishing a book under a new pen name. Not generic advice — this is what Sacha Black actually did, exactly how much money she spent on every aspect of production and marketing, and how it worked for her. The big takeaway? TikTok really worked well for her. Sacha Black is a fantasy author and writing coach, with several writing advice books including 13 Steps to Evil: How to Craft Superbad Villains. Follow her on her website, Sacha Black, on Facebook at @Sacha Black or on Twitter at @sacha_black. Sacha Black is a site that offers writing advice, courses, and podcasts. Follow the site via their RSS feed (direct Feedly link here).
Other business advice this week:
---
Am I missing any writing advice sites? Email me at [email protected] or leave a note in the comments below.