Reading Time:
9
minutes
Some articles may include Amazon affiliate links. All proceeds go to helping us pay for original stories and to support writers of speculative fiction. Read more here.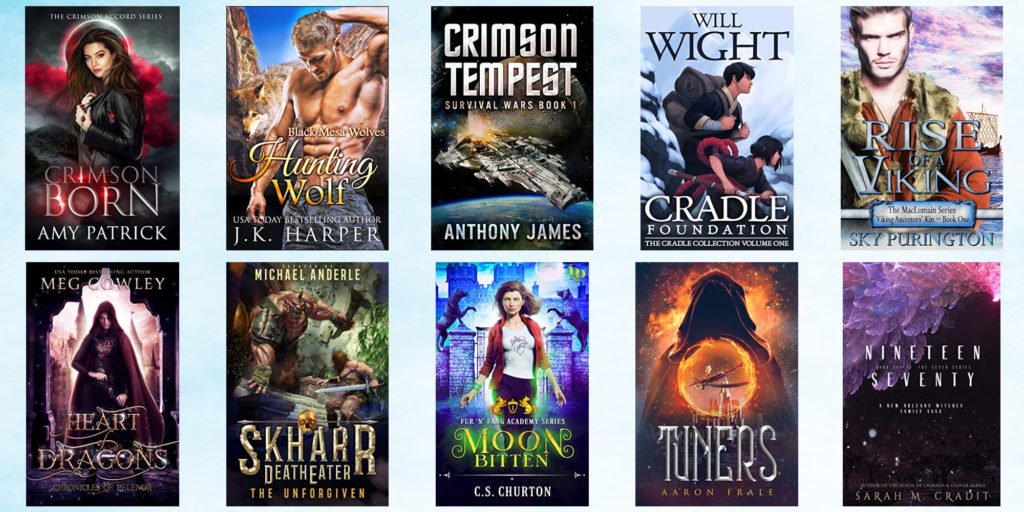 Did you know that Amazon has a list of the top-selling and free sci-fi and fantasy books?
The list changes constantly — authors set their books to free temporarily to promote their work, and, of course, books move up and down in the rankings. But are any of the books actually worth reading? I read the first few chapters of each to find out, so you don't have to.
This week's list is completely different from last week's. So if you're a fan of free books, it looks like there are going to be new things to read all the time.
I've also noticed that if you try to open the list on a mobile device, it will take you to the listings that cost money, instead. I've found that by switching to the "desktop site" in the mobile browser, the free list comes up. Oh, and if there's a book that catches your eye, grab it quickly, since the books are often free for only a short time. And I also learned something new last week — Amazon allows you to lend your ebooks, for free, to your friends. Even free ebooks. Here are the instructions.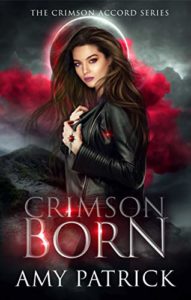 Abigail is a teenager in an Amish family in Pennsylvania who wants to see more of the world than what she grew up with. Driving home from a party with her Amish friends, a drunk driver in a speeding car hits their buggy. The driver is a boy she met at the party, whom she's attracted to.
A group of vampires find them and turn her into a vampire, but are driven off by the police before they can take her with them. She wakes up in a culvert and walks home, avoiding the sun, but Abigail's family kicks her out because she's now a vampire. One of the vampires who turned her tracks her down, but she refuses to go with him to join the other vampires.
The only other survivor of the accident is one of her oldest friends, who's critically injured and in the hospital when Abigail finds him. She turns him into a vampire too, to save his life.
Let's just say that it doesn't end well.
So it looks like Abigail will have to go with the other vampires after all.
The book reminds me a little bit of the Sookie Stackhouse series by Charlaine Harris, which was the basis of the TV series True Blood, in the sense that vampires are out and legal and tolerated, but only to some extent. The Amish angle is pretty interesting — while the rest of the world knows about vampires, she's led a very sheltered life and has to learn about them at the same time as we, the readers, do. I did like the Sookie Stackhouse books, and the TV series, but I'm a little vampired out at this moment.
Crimson Born is the first book in The Crimson Accord series. The second book is $2.99, the third book is $3.99, and the fourth book is due out this summer. None are in Kindle Unlimited.
Amy Patrick has another urban fantasy series on Amazon, Hidden Saga, a YA paranormal romance.
Get the Kindle ebook free from Amazon here.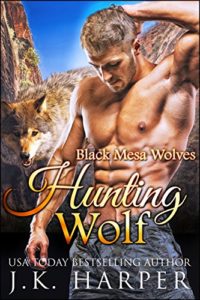 This is an urban fantasy book with werewolves and lots of pack politics. Both the male and female leads are werewolves. Rielle, the pack historian and a dress shop owner, hates Caleb but is drawn to him anyway. There are rogue werewolves attacking the pack and humans have to be kept in the dark about the werewolves' existence, but the two of them can't stop thinking about each other.
Both of them annoyed me, so I'm not going to keep reading.
According to the reviews, there's graphic sex in this book, but I didn't read far enough in to get to the good parts.
This is the third book in the Black Mesa Wolves series. The first one, Guardian Wolf, is also free, but the rest cost between $2.99 and $4.99 each — and are not in Kindle Unlimited.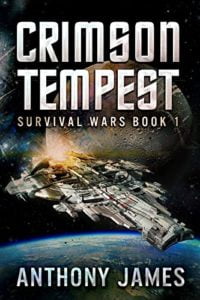 Finally, a hard sci-book!
Robots, space ships and big space battles. I love that kind of thing.
Humanity is battling a ruthless alien race that has an advantage in numbers and now in technology has well. Captain Duggan is sent on a mission that has the potential to turn the tide.
The book starts out with battle with one of the alien ships that Captain Duggan's ship just barely survives, and he loses some of the crew in the attack. It's definitely my cup of tea and I'll be reading the rest of the book — and possibly the rest of the series.
This is the first book in the seven-book Survival Wars series, the rest of which cost between $0.99 and $3.99 each, but are free in Kindle Unlimited.
Get the Kindle ebook free from Amazon here.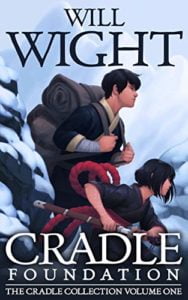 This is a book set, the first three novels in the Cradle series.
The books are hugely popular, with thousands of five-star reviews. The books are set in a magical fantasy world and the protagonist, Lindon, is locked out of his clan's magical skills through no fault of his own and has to find other ways to gain magic.
The book kind of has an Avatar: The Last Airbender feel to it.
For me, personally, the writing wasn't compelling enough to keep going after the first few chapters. The characters and the setting just didn't click for me. But like I said, thousands of other people thought it was great, and this free offer is a great opportunity to check it out for yourself.
Update: I wound up going back and reading several of the book in this series. Very readable. Easy to get caught up in and hard to put down.
Get the Kindle ebook box set free from Amazon here.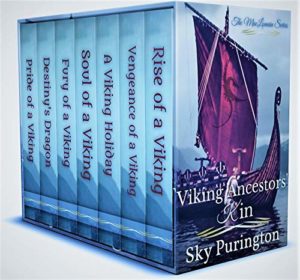 Cybil's family has just inherited a million-dollar ocean-front house in Maine when a magical tree pulls her to tenth-century Scandinavia where she's torn between two Viking brothers.
This is a fantasy time travel romance series. Now, I'm a fan of the Outlander books, not going to deny it.
But I wasn't caught up by this one. It was readable, and the main character is a photographer, which appeals with me. Plus, she's got the gift of prophecy. But the writing didn't really resonate with me enough to keep going.
But if it resonates with you, then you're in luck — today's free deal is for all seven books in the series.
Get the Kindle ebooks free from Amazon here.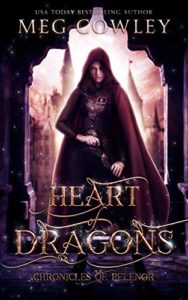 A fantasy epic where a young woman, Orphan Harper, finds a legendary magical Dragonheart, joins forces with a group of Elf thieves and a ruthless spymaster in order to survive the king's wrath.
There's action here, magic, dragons, intrigue, and the characters are compelling enough that I want to spend more time with them. The fantasy world is also well realized and feels believable.
It reminds me a bit of the Shannara books by Terry Brooks.
This book is definitely on my finish-later list.
This is the first of four books in the Chronicles of Pelenor: Rise of Saradon series. The rest cost between $0.99 and $3.99 each, but are in Kindle Unlimited.
The author has other fantasy series to her name as well, most notably the Books of Caledan.
Get the Kindle ebook free from Amazon here.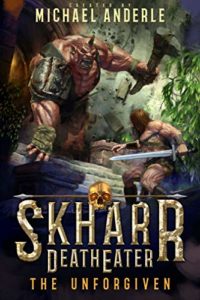 Skharr, a retired warrior, settled down on a farm with his warhorse, then traded it away to an old man who came out the woods with a magic map to a treasure-filled dungeon.
Not the best of decisions, in my opinion, but I liked Skharr anyway.
I got a bit of The Mandalorian vibe from this book. Or maybe Lee Child's Jack Reacher series, but in a traditional fantasy setting. Either way, I like the strong, silent, highly competent loner traveling through the world, fighting his battles, saving damsels in distress along the way.
This is the first book in the six-book Skharr DeathEater series. The others are $4.99 each — or free if you have Kindle Unlimited — and I've got the feeling that I'll be reading all of them.
Author Michael Anderle has a lot of other books on Amazon, too. Like How to be a Badass Vigilante, which I also just added to my reading queue.
Get the Kindle ebook free from Amazon here.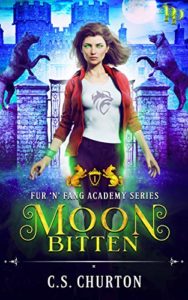 Jade, a law student, decides to stay in her family's old farmhouse to save money while she attends college, and is attacked by a werewolf her first night there and becomes one herself. Now she has to go to a school where she can learn how to be a werewolf.
Jade's got a bit of a temper, and a bad attitude, and anyway, she already had plans. Going to some werewolf academy is not one of her priorities. All she wants to do is get away and go back to her normal life.  I kind of sympathize with that. She's being held prisoner by a bunch of really condescending people — well, shapechangers — who think they're better than humans.
She tries to escape and discovers that there's a magical barrier around the academy keeping intruders out — and her in.
All the other students are natural-born shape-shifters, she's the only one who was turned by a bite.
I got a few chapters in, but I'm not going to keep reading because none of the characters seem terribly compelling to me, and while I loved the Harry Potter books, he actually wanted to go to Hogwarts and Jade doesn't want to be at this academy.
But if you like it, its the first book in the Fur 'n' Fang Academy trilogy. The others are $3.99 each, but are free for Kindle Unlimited subscribers.
Get the Kindle ebook free from Amazon here.
9. Tuners by Aaron Frale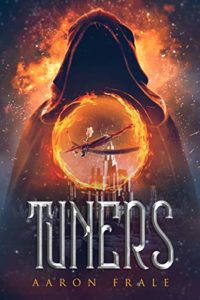 Jon, a teenager into skateboarding and music, turns out to have a talent for finding weak spots between parallel universes, and is saved by an organization whose job it is to protect the multiverse from an evil cult that is punching holes between universes, harvesting them, and causing them to collapse.
All the organization's field agents are teenagers or in the early twenties because the ability fades with age.
The book has a vibe similar to Buffy the Vampire Slayer, the action is faced-paced, and the main characters are likeable and compelling. I can easily see this being made into a movie. Or a series of movies. It's easy to get caught up in this book, and it will make a great weekend read. I'm saving it for when I'm off deadline and have time to finish it.
The main character is Asian-American and his immigrant experience rings true to me — my parents were also immigrants.
The author has a lot of other books up on Amazon as well. I've already added one of them, Time Burrito, to my reading list.
Tuners is the first book in the Tuners trilogy. The other two books are $0.99 each — free if you have Kindle Unlimited.
Get the Kindle ebook free from Amazon here.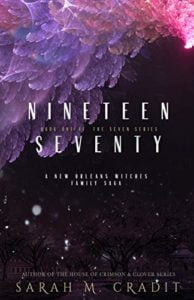 This is a family saga set in the 1970s about seven children, all with different magical powers. One has the gift of prophecy and sees a vision that one of them will die within the year.
There's a lot of stuff happening, even in just the first few chapters. A pedophile is abusing one of the siblings, another is torn apart by the Kent State killings and wants to join the protesters.
Their father, the one they inherited their magical powers from, is dead. Their non-magical mother is desperately struggling to keep the family together.
There's drugs, there's sex, there's period music. The family is very wealthy, so you've got rich people throwing parties.
I personally wasn't pulled into the book enough to keep reading, but there's a lot here that would probably be compelling to anyone else.
It's the first of seven books in the series also called The Seven — but only the first book is free. The rest are $3.99 each and are not on Kindle Unlimited, so if you like this author, expect to shell out some cash.
Get the Kindle ebook free from Amazon here.
Do you have other free books for me to check out? Email me at [email protected].