Reading Time:
2
minutes
Some articles may include Amazon affiliate links. All proceeds go to helping us pay for original stories and to support writers of speculative fiction. Read more here.
Juniper and Thorn is a dark YA fantasy based on the Brothers Grimm fairytale The Juniper Tree. It is set in a city inspired by the Ukrainian city of Odesa as it undergoes technological development and growth.  The first plot is a romance between two troubled youths. The second is an eerie murder mystery. This tale is also bursting with juicy family drama.
Marlinchen lives with her two elder sisters in a magically warded mansion in the center of the city of Oblya with their powerful wizard father. The father is a pretty bad guy. He chased all mages other than his own family out of the city and, in retaliation, one of them placed a curse on him. The father, to be honest, is my favorite character. He is miserable and demanding and controlling and hates everything and everybody. It's poor Marlinchen's duty to feed him every morning. And a huge breakfast it is. She has to get up early to do it. And then she watches her father eat it all in front of her while her own stomach growls. He does so miserably and is never satisfied. That's the curse, actually. The last witch cursed him with an inability to ever feel satisfied or feel close to his daughters.  The father has powerful magic, which is how he was able to chase out the other mages and also control his family.
I got really excited in the middle of the book. I think it was because I realized that the status quo changes every time we return to the kitchen where Marlinchen takes care of her father. I love when an author creates a status quo for readers and then tweaks it. I enjoyed seeing her grow and interact with the new experiences she encountered. 
Another strength of Juniper and Thorn is its immersive world-building. I really felt ensconced in the city, the wizard's old mansion with its creaky floors, its old-fashioned facilities, the kitchen — Oh especially the kitchen! — the garden, and the gates! Although Marlinchen did not get to go out into the city that often, it felt very real when she did. The setting is further enhanced by the technological transition of the city from magic to industry. These changes play a role in how the characters interact with their surroundings… It's just cool.
The prose drives home the dark fairy tale atmosphere, but several times I felt that the author employed too many similes. I literally learned to skim over them. 
The conclusion had both strengths and weaknesses. The romance between the troubled youths subverted my expectations, but I was satisfied with how it developed. I was amazed, actually. I don't usually go for YA, so I was not expecting a troubled-teens romance to amaze me. So it subverted my expectations on multiple levels! The rest of the conclusion felt rushed to me, to be honest. Personally, I like to see characters struggle to make sense of the changes in the story as it affects them. I feel like the characters were not given enough word count to process everything that happened in the end. And a lot of stuff happened.
This book would appeal to many people. It certainly does have that dark fairy-tale feel to it. There is also a beautiful boy and a plain-faced girl who fall in love. And the prose is lovely.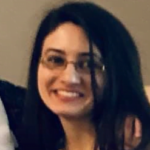 MetaStellar reviews editor Amira Loutfi is an author and web designer. She is on a mission to craft excellent fantasy fiction that is inspired by late antiquity Arabia. You can join her monthly newsletter where she shares insider info, wips, and tons of cool stuff.