Reading Time:
5
minutes
Some articles may include Amazon affiliate links. All proceeds go to helping us pay for original stories and to support writers of speculative fiction. Read more here.
Smartphones have radically transformed how we communicate with each other, learn, shop, get the news, get driving directions — they touch nearly every facet of our lives.
The transformative effects of smart glasses, also known as augmented reality glasses, can be equally dramatic.
Instead of looking down at a screen, the information or the media will be projected into the air in front of us. We will be able to look into a mirror and see how we would look in a different outfit, for example. If someone speaks to us in a foreign language, we can get instant subtitle translation. And if we want to chat with our friend, they could be sitting across from us at the dinner table, life-size, instead of just a video on a small screen.
Experts say this is coming, and the big mobile phone companies are betting that they will be the ones providing the technology. Apple and Google have been adding AR support to their mobile operating system and filing patents right and left.
Now, Samsung has also joined the race, with new leaked videos and patent filings.
The AR future
At first, the smart glasses will be powered by smartphones, the way that smartwatches are. But eventually, as processors and batteries get smaller, the brains could be inside the glasses themselves, said Luke Hurd, the innovation director at marketing company Signal Theory. The company uses AR in campaigns, such as Facebook's Spark AR platform.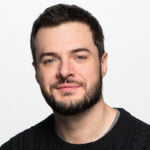 "The first adopters of this tech will be very similar to the first adopters of the iPhone," he told Hypergrid Business. "They want something new and they will deal with the growing pains of a new ecosystem."
After all, the iPhone didn't even have an app store when it first launched, he added.
"Once we get beyond the growing pains, our world will be much, much different," he said. "We are currently connecting almost 130 devices a second to the Internet, which means we are covering our planet in sensors that are just waiting to have some visual context. This is where AR truly comes alive in the next decade."
The first-generation AR glasses will hopefully create a catalyst for a new type of interface in the same way that the first-gen iPod Touch and iPhone did for the smartphone, he said.
Samsung AR Lite offers a clue for future AR
The new Samsung mixed reality smart glasses, which may be released as early as this year, offer some clues about what AR may look like in the near future.
According to recent leaked videos and a patent Samsung filed last month, the new mixed reality glasses will allow users to see 3D images projected in front of them and interact with them using a variety of control gestures. The glasses will be able to be paired with phones, computers, and smart home devices.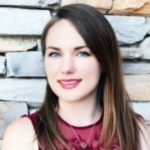 The features will make Samsung smart glasses a useful assistant for smart homes, said Lauren Hawksworth, spokesperson for Founders Legal, a company involved in the patent filings.
"There is potential to sync your glasses and control every smart device within your home using the Samsung's smart AR device," she told Hypergrid Business. "You can virtually adjust your appliance settings, change the channel on the TV, be reminded to take your medicine, or even check if there is milk in the fridge for your errands list, right from your glasses."
Based on what we've seen so far, the Samsung AR glasses will include some serious tracking capabilities. Being able to track a user's position and motion in relation the world around them is important for accurate projections of AR images and for understanding gestures and facial expressions. But in additional to that, the glasses will also be able to determine if the wearer is standing, walking, running, lying down, hiking, sleeping, speaking, drinking, driving, and commuting, according to the patents from Samsung. Built-in sensors will even be able to identify sweating, the smell of alcohol, and the sound of snoring.
Pop-up alerts could tell wearers how many miles they've walked, or alert them about their blood sugar levels or heart problems. Wearers can also get emergency notifications, such as earthquake warnings.
Tourists can get guided tours, or alerts about closing times. Commuters can get notifications about road congestion.
The future of advertising and marketing is in AR
More worrisome, someone walking through a store could get bombarded with virtual advertisements.
"There is potential for engagement in your shopping experience," Hawksworth said. "Access to coupons and special notifications as you browse the shelves at the grocery store. Perhaps even the opportunity for businesses to provide you access to information and videos regarding their products."
"With the state of technology and the exponential growth of IoT, I don't see any of these patent aspects or claims as a dream," she added. "It is just a matter of time."
Marketing companies are already looking forward to taking advantage of the new technology.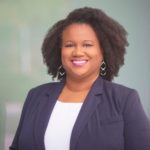 "The retailer's possibilities are endless," said Ebony Vaz, founder and CEO at technology-driven marketing and promotions company Above Promotions.
Stores and venues will be able to share information without having to add new hardware, she told Hypergrid Business.
And online retailers will also see opportunities, she added. "Imagine having your customers purchase furniture and decor by seeing it in their home or office without trying to do so on an 8-inch or 11-inch screen."
Education will also be transformed, she said. "Schools would have a better way of virtual learning. Imagine how dissections in biology or robots in engineering courses could go in a virtual environment."
No guarantee of success
However, there is a challenge to making all this a reality and good patents don't also guarantee successful products, said Ed Khalili, a patent Attorney at Founders Legal. He cited an example of Magic Leap who he said failed to immediately realize their patents of an aggressive device, even after raising $2 billion.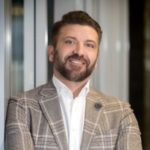 "AR is very hard," he told Hypergrid Business.
Samsung does have some advantages over Magic Leap, he said. Unlike Magic Leap, which was a startup with no consumer products on the market, Samsung is a huge conglomerate with multiple product lines, namely Galaxy, and has users who are much more likely to adopt virtual, augmented, and mixed reality.
"Samsung also has experience with virtual reality headsets, although not too successful," he added.
Samsung could jump-start the market for AG glasses, for example, by giving them away with Galaxy phones or tablets.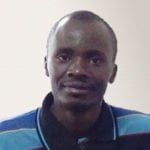 David Kariuki is a technology journalist who has a wide range of experience reporting about modern technology solutions. A graduate of Kenya's Moi University, he also writes for Hypergrid Business, Cleanleap, and has previously worked for Resources Quarterly and Construction Review. Email him at [email protected].