Reading Time:
2
minutes
We could hear the corn crop, yellowed in the field, rustle in a hot breeze as Will and I headed off on bicycles toward town. Mom was in the kitchen, wishing for rain from a cloudless sky, and that Dad would give up on magic. Dad and Uncle Stephen had been heading off to different towns where Dad performed as an escape artist – Mom had given up fighting with him about it, but still wished he'd stay home and tend to our corn and mustard crop.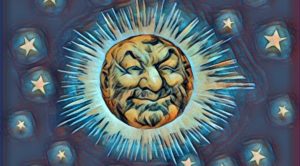 Me and Will helped out as best we could, and once or twice a month, we clattered bicycles over a bridge into downtown, which was a world apart from the crops languishing in summer swelter. All the shops were open. Street vendors were selling. In a park across from city hall, the sound of square dance music filled the air. All of it was fun, but we both knew what we really wanted to do.
We weaved our way among horse-drawn wagons and automobiles until we reached the penny arcade. Inside, there were dozens of games waiting to take our money, and we didn't shy away from them. A new one in back, Three Wishes, drew us close.
I plunked in three pennies, turned the crank, then me and Will watched as a curtain inside the glass squeaked open and a tin man in the moon jostled its way into place over a farm scene. A mechanical voice told me I'd won three wishes, one for each penny, before the curtains squealed closed.
"That was a waste." I groused.
"My turn." Will insisted, and plunked in three pennies. The machine whirred and clanked, then popped.
"Must've broken a spring or belt." A man called out from the front counter. "I'll make good on your three cents. It'll take a few days at best to fix the machine though."
Me and Will moved to other games, wasting much of what we had in our pockets, until there wasn't enough left for what we both really wanted – ice cream. I wished we could have some, and a lady closing up the creamery offered us the last scoops of strawberry ice cream with blueberries blended in. On that hot summer night, that cold ice cream tasted better than any we'd ever had.
"Your wishes really work." Will enthused.
I shrugged. "Maybe." I said. Magic to me was far-fetched, when there were bigger things to wish for.
"What are you going to wish for next?"
"I don't know. Rain maybe, for our fields? Or to keep dad and Uncle Stephen from heading off again with their show? Something else?"
Will shot me a curious glance.
"Which do you think mom would want more?" I asked.
The man in a full moon was shining down bright from above, almost as though he was taunting us with the answer me and Will wanted, but couldn't understand in our youth.
This story previously appeared in 365 Tomorrows, September 2022.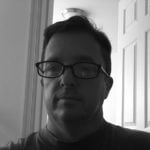 Andrew writes science-fiction and fantasy from the state of Maryland, often drawing ideas from jogs through forest trails at sunrise. His work has previously appeared in AntipodeanSF, 365 Tomorrows, Daily Science Fiction, Penumbric Speculative Fiction, and in MetaStellar as reprints and MetaStellar Anthhology – his work has also short-listed in several writing contests. Andrew welcomes reader feedback at [email protected].