Reading Time:
3
minutes
Some articles may include Amazon affiliate links. All proceeds go to helping us pay for original stories and to support writers of speculative fiction. Read more here.
Wondering what some of your favorite fantasy, horror, and sci-fi writers have been up to on Instagram?
Here's a short but sweet list of popular speculative fiction author's Instagram accounts, with four of them having a huge following on the site.
You can see pics of their newest releases, their favorite pets, and whatever else they feel like posting.
One author has less Instagram followers but has an awesome page full of vintage horror book covers that's definitely worth checking out.
Neil Gaiman
@neilhimself,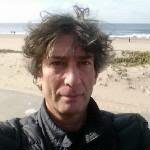 675k followers
Unless you've been living under a rock, you've probably heard of this guy. Neil Gaiman's Instagram is filled with beautiful nature imagery, amusing selfies, and photos related to his television, movie, and writing work.
Gaiman's books and stories have been honored with Hugos, Nebulas, the World Fantasy Award, Bram Stoker Awards, Locus Awards, British SF Awards, and many more.
His book The Neil Gaiman Reader, a collection of 52 pieces by the author, is available now.
Rainbow Rowell

@rainbowrowell, 213k followers
Author of #1 New York Times Bestseller Carry On, Rowell writes about lovesick vampires, wizards, and monsters. Her first graphic novel Pumpkinheads, was released last fall.
You'll find images of tasty snacks, classy book cover shoots, and whimsical cartoon imagery on her Insta.
Victoria Aveyard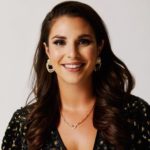 @victoriaaveyard, 185k followers
Victoria Aveyard is the #1 New York Times bestselling author of the Red Queen series, which you might like if you're a fan of Game of Thrones.
You'll find all sorts of fun pics on her Instagram, including puppies, selfies, and book covers.
Alexandra Bracken
@alexbracken,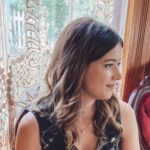 65k followers
Alexandra Bracken is a  #1 New York Times bestselling author with The Darkest Minds series.  Her new standalone contemporary fantasy Lore >is set to be released January 5, 2021.
She's great at self-promotion, and you'll find many of her book covers on her Instagram page, along with the occasional selfie and cute puppy pic sprinkled in.
Grady Hendrix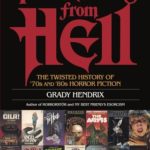 @paperbacksfromhell, 7,347 followers
While he doesn't have a huge following like the other authors on this list, horror writer Grady Hendrix's Instagram page stands out.
Hendrix fills his Instagram with creepy vintage paperback covers, and you should definitely check them out.
His work Paperbacks from Hell, which chronicles the history of the horror paperback publishing boom that started in the seventies, has won a Stoker Award and was chosen as one of the Best Books of 2017 by both Barnes & Noble and the Onion's AVClub.