Reading Time:
3
minutes
Some articles may include Amazon affiliate links. All proceeds go to helping us pay for original stories and to support writers of speculative fiction. Read more here.
Naomi Novik is a fantasy writer who needs little introduction. Her Temeraire series, an alternate history of the Napoleonic Wars involving dragons, won a Locus award and two Hugo nominations; her first standalone novel, Uprooted, won a Nebula and a Locus award, and her second, Spinning Silver, won a Locus.
Novik's A Deadly Education — the first in her Scholomance series, about a legendary school of magic — could be seen as Harry Potter meets Hunger Games, or "Hungry Potter" if you will. As unusual as such a mix might seem, A Deadly Education succeeds in grounding fantastic magic with personal and social crises that ring true to life
The premise is as compelling as one might expect from such an acclaimed author. The main character has all the makings of an apocalyptically dark sorceress. She fights against this destiny as much as possible, while trying to survive in a school that is literally out to kill her and every other student inside.
Fundamentally, A Deadly Education is about a school for wizards, and so inevitably lives in the shadow of J.K. Rowling. A strong tendency now for books about magic academies has them set themselves apart in some way from the Harry Potter series or critique the trope, a trend that I feel leaves indelible marks on A Deadly Education.
For example, in J.K. Rowling's Wizarding World, it never really makes any sense why these schools are filled with deathtraps for children. In A Deadly Education, you find out that life for young wizards outside such a school would likely prove even more deadly. Moreover, this school isn't supposed to be nearly as deadly as it is, a fact that drives much of the color and action of the book.
Another question raised in the magic school trope is why wizards don't just conquer the world. A Deadly Education solves this problem by explaining how magic simply doesn't work in front of mundanes. At the same time, when it does work — when only wizards are watching — it can prove extremely potent, which gives a good enough reason for why wizards would want to preserve their power, and why they very strictly keep it a secret.
All in all, though, A Deadly Education is less a reaction against magic school tropes than it is an exploration of how high school is a living hell for many, and how that reflects genuine problems in society as a whole. This elevates it from Buffy: The Vampire Slayer, which was clever enough to create a franchise off the former observation but never really crossed over into establishing drama off the latter.
Much of the reason why I liked A Deadly Education wasn't just how it was fun watching a smart, tough protagonist make her way through an intriguing world, but because the core of her problem is starkly real to her, and one likely relatable to many readers. That's much more dramatically satisfying than simply fighting some ordinary monster. And the book doesn't unrealistically say that she's going to solve all the problems of her world. It's about how she struggles and keeps on in spite of the enormity of these challenges, which makes me eager to read more.
I did find the novel a bit confusing to start with, which disappointed me, as I quite enjoyed Naomi Novik's other books, such as Spinning Silver. I fear similar experiences might dissuade other readers from continuing. Hopefully, I'm in the majority — once I got into the groove of this book, I quite enjoyed it, and reread it.
Although the novel largely ties up all its loose ends, its finale certainly sets up a sequel. I'm looking forward to the next book in the Scholomance series, The Last Graduate, out in September.
All in all, highly recommended.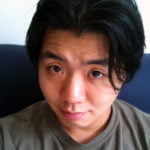 Charles Quixote Choi is a science journalist who has written for The New York Times, The Washington Post, Science, Nature, Scientific American, Popular Science, Inside Science, Wired.com and Space.com, among others. He has also traveled to every continent and holds the rank of yondan in the Toyama-ryu battodo style of Japanese swordsmanship. His first sale, "By the Will of the Gods," appeared in the January-February-2021 issue of Analog.