Reading Time:
3
minutes
Some articles may include Amazon affiliate links. All proceeds go to helping us pay for original stories and to support writers of speculative fiction. Read more here.
Another Big Game has come and gone, and that means another year of Big Game ads as well.
If this year's commercials are any indication, science fiction and fantasy fans can expect an exciting year of film and television.
Here is what viewers were shown.
The Lord of the Rings: The Rings of Power
Format: Series
Release Date: September 2nd
Platform: Amazon Prime Video
Stunning visuals of raging waterfalls and rolling landscapes give viewers a tease into Amazon Studios' planned series that will take viewers into Middle Earth before the age of The Hobbit and The Lord of the Rings. It looks like the show will also address a critical shortcoming of Peter Jackson's original trilogy, by adding a healthy dose of diversity in actors and characters, so that the only people of color are not the evil orcs. Among returning characters are Galadriel (Morfydd Clark), Elrond (Robert Aramayo), and Isildur (Maxim Baldry).
Moon Knight
Format: Series
Release date: March 30th
Platform: Disney+
Oscar Isaac (Poe Dameron in Disney's Star Wars sequels) plays Steven Grant, a man who struggles with Dissociative Identity Disorder. His DID takes on the form of a deadly assassin with supernatural powers granted by one of the Gods of Egypt. While Disney does not own the rights to Batman (yet), Moon Knight seems like he will fill that gap for the Marvel Universe, with rooftop hopping and his own batarang.
The Adam Project
Format: Movie
Release Date: March 11th
Platform: Netflix
This teaser was two ads in one, not just for Netflix's film service, but also for the service's new science fiction trailer for The Adam Project. Starring Ryan Reynolds, this film promises plenty of time-travel craziness, when his character from the future goes back in time and has to team up with his childhood self in the present day.
Sonic the Hedgehog 2
Format: Movie
Release Date: April 8th
Platform: Theaters
As the saying goes, Sonic has once again "gotta go fast." The Blue Blur (voiced by Ben Schwartz), must once again deal with the machinations of Doctor Robotnik (Jim Carrey), who this time has help in the form of the red echidna Knuckles (Idris Elba). The prize on the line appears to be the Master Emerald, an artifact of immense power in the Sonic lore. He won't be alone, though, as this time, he will have his trusty two-tailed companion, Miles "Tails" Prowler (Colleen O'Shaughnessey). Expect action and silly quips from Sonic, as well as giant robots.
Doctor Strange in the Multiverse of Madness
Format: Movie
Release Date: May 6th
Platform: Theaters
Things are about to get even stranger for Doctor Stephen Strange, Sorcerer Supreme. He will team up with Wanda Maximoff (Elizabeth Olsen), fresh off her adventure in Wandavision, and his companion Wong (Benedict Wong), as they deal with the consequences of Strange opening the barriers between dimensions. Judging by the surreal visuals and the tentacled monster, this movie will be diving into Lovecraftian cosmic horror, which makes sense, given that horror is the bread and butter of the film's director Sam Raimi (Spider-Man, Spider-Man 2, Spider-Man 3).
Jurassic World: Dominion
Format: Movie
Release Date: June 10th
Platform: Theaters
The gang's all here this time around. Jurassic World: Dominion will unite the cast of the original movie (Sam Neill, Laura Dern, Jeff Goldblum) with the Jurassic World trilogy actors (Chris Pratt, Bryce Dallas Howard). It looks like the characters will have to reckon with the consequences of humanity's meddling with the natural order, as dinosaurs are now living among animals and humans. Owen Grady's companion raptor Blue is back as well, and she has a kid. The most exciting thing about this teaser, though, is that we finally see dinosaurs with feathers. FEATHERS!
Nope

Format: Movie
Release Date: July 22nd, 2022
Platform: Theaters
Director Jordan Peele loves his cryptic trailers. It looks like the third movie from the "Get Out" and "Us" mastermind, will be dealing with a "bad miracle." Given the setting of the movie, and knowing that his movies tackle issues around race, this movie could be dealing with the legacy of racism in the old west. The film stars Daniel Kaluuya, Keke Palmer, and Steven Yeun.
DC Movies

Format: Movie
Release Date: Various
Platform: Theaters
DC Comics was not left behind, as their Big Game trailer gave viewers a glimpse into the four movies that they have lined up: The Batman, Black Adam, the long-gestating Flash movie, and Aquaman and the Lost Kingdom. Among the highlights of this trailer are our first glimpses of Hawkman and Dwayne Johnson in his Black Adam role, in which he says "My son dreamed of a better world." Given the state of things today, viewers need superhero films to help them dream of a better world.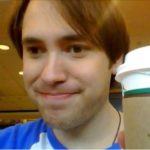 Terrence J. Smith is MetaStellar's assistant fiction editor. He has contributed his writing to nonprofits and both print and digital publications. He enjoys all things technology, but remembers to meditate and appreciate the outside world.