Reading Time:
< 1
minute
Some articles may include Amazon affiliate links. All proceeds go to helping us pay for original stories and to support writers of speculative fiction. Read more here.
In a press release on Thursday, the Robotics Education & Competition Foundation revealed that the Live Remote VEX Robotics World Championship had broken the Guinness World Record as the largest online robot championship. The foundation had hosted the event together with VEX Robotics. The event boasted 12,693 student competitors.
The championship occurred globally thanks to the ingenuity of the foundation and VEX Robotics, who developed sophisticated platforms that could provide interactive live-streaming and also administer match controls and scoring.
"[W]e created new platforms that replicate in-person interaction online to allow our global community to safely have competitions throughout the last year. These online competitions culminated in the Live Remote VEX Robotics World Championship," said Dan Mantz, CEO of the foundation.
Students teams participated locally — showcasing their robotics skills in physical stadiums which were live-streamed and broadcast publicly. The entire event is available on YouTube. You can watch the final competition here.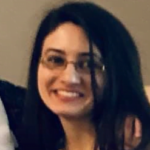 MetaStellar reviews editor Amira Loutfi is an author and web designer. She is on a mission to craft excellent fantasy fiction that is inspired by late antiquity Arabia. You can join her monthly newsletter where she shares insider info, wips, and tons of cool stuff.