Reading Time:
3
minutes
Some articles may include Amazon affiliate links. All proceeds go to helping us pay for original stories and to support writers of speculative fiction. Read more here.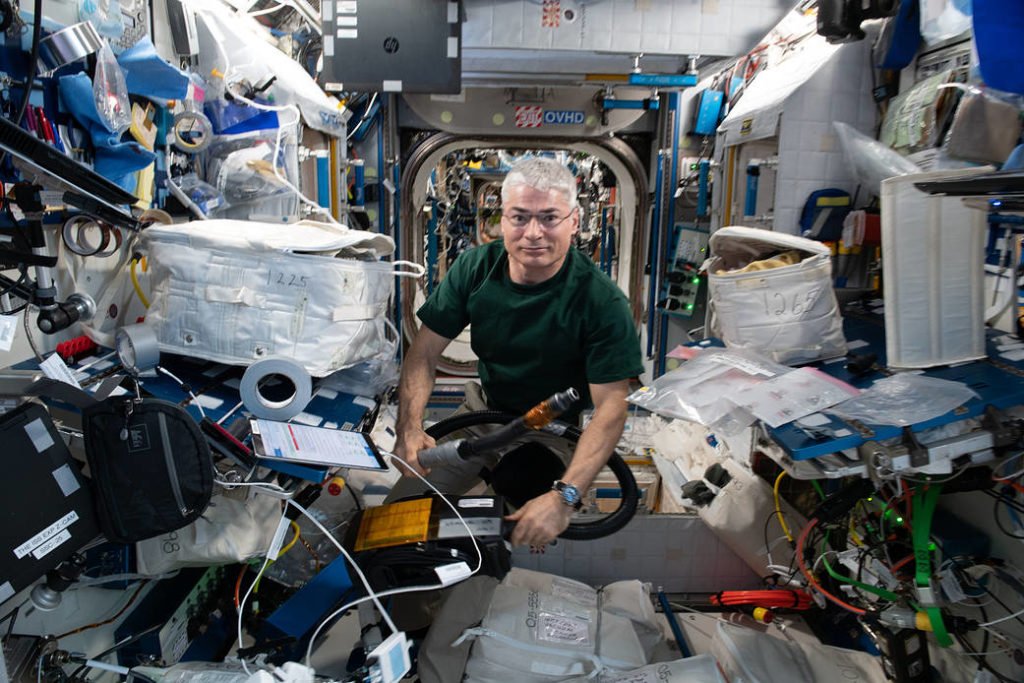 An American astronaut is returning to earth on a Russian spacecraft as scheduled, NASA said yesterday.
"On March 30, a Soyuz spacecraft will return as scheduled, carrying NASA astronaut Mark Vande Hei and cosmonauts Pyotr Dubrov and Anton Shkaplerov back to Earth," NASA spokesperson Josh Finch, told MetaStellar.
"Upon their return, Vande Hei will hold the American record for the longest single human spaceflight mission of 355 days," he added.
The previous record is 340 days, currently held by Scott Kelly.
"Roscosmos is slated to launch three cosmonauts to the International Space Station from Kazakhstan on March 18," said Finch. "As planned, there are no U.S. orbital segment crew members aboard that launch."
"Ongoing station operations continue as normal, including work to fly crew to the orbital outpost and return them safely to earth," he added.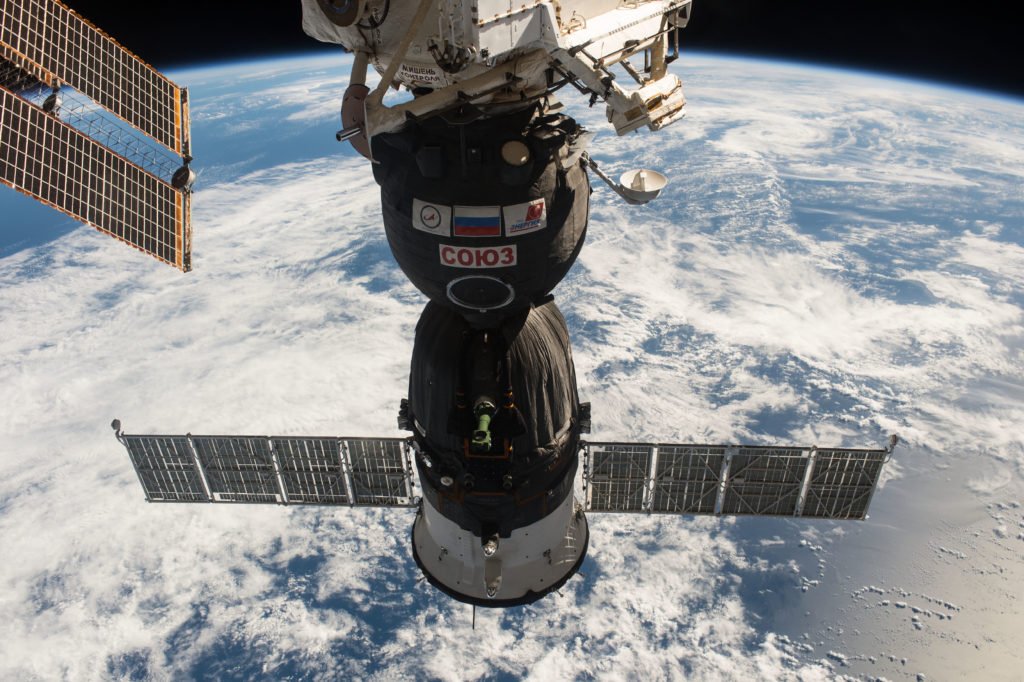 But with tensions heating up between Russia, the United States, and other countries opposed to the invasion of Ukraine, there are questions about Russia's interest in future cooperation with the United States.
A lot could change in the next few weeks, as Dmitry Rogozin, the head of Russia's space agency Roscosmos,  is taking aim at future cooperation with the United States, the United Kingdom, and Europe.
Rogozin has accused Europe of trying to destroy Russia's rocket and space industry and hinted that Russians may reconsider cooperating on the ISS unless America backs down.
It's not all talk — Rogozin's taking action.
Russia has already suspended launches of its Soyuz rocket from Arianespace's launch site in Kourou, French Guiana because of Europe-imposed sanctions after its invasion of Ukraine.
And Roscosmos just announced that it's going to halt rocket engine deliveries to the US in response to sanctions.
Rogozin also threatened to cancel Friday's launch of 36 OneWeb communications satellites unless the UK government stops being a shareholder in the company, which is a global communications provider.
The UK said on Wednesday that they're not selling their stake in OneWeb.
"OK, I give you two days to think about it. If there's no guarantee of non-military use of the system, then no system," tweeted Rogozin in reply.
М О Л Н И Я ПРАВИТЕЛЬСТВО ВЕЛИКОБРИТАНИИ НЕ ПРОДАЁТ СВОЮ ДОЛЮ В ONEWEB, СВЯЗЫВАЕТСЯ С ДРУГИМИ АКЦИОНЕРАМИ ДЛЯ ОБСУЖДЕНИЯ ШАГОВ – МИНИСТР ПО ДЕЛАМ БИЗНЕСА

Ок. Даю вам двоё суток "на подумать". Не будет гарантий невоенного использования системы – не будет системы.

— РОГОЗИН (@Rogozin) March 2, 2022
Meanwhile, hacking group NB65, which is affiliated with Anonymous, claims they've shut down the control center of Roscosmos.
JUST IN: Hacking group 'NB65', affiliated with #Anonymous has shut down the Control Center of the Russian Space Agency 'Roscosmos'. #Russia has no more control over their own Spy-Satelites. #OpRussia#OpKremlin #FreeUkraine #FckPutin pic.twitter.com/1iZBDN48rw

— Anonymous TV 🇺🇦 (@YourAnonTV) March 1, 2022
Russia's official news agency, Tass, denied the news.
"The information published by these fraudsters and pretty swindlers is false," Rogozin also chimed in via Twitter. "All our space control centers operate as usual."
Still, at the time of writing, the website for Roscosmos can't be reached, and people are noticing.
Is the @roscosmos website down? https://t.co/BTTUCbcZDF #Ukraine pic.twitter.com/H5JSqBpyww

— NASA Watch (@NASAWatch) February 28, 2022
"Anonymous showed again, with the Russian Ministry of Defense, how rapidly sensitive data could be extracted from what was thought to be a highly secure environment," Chris Formant, CEO of security company Avocado Systems, told MetaStellar.
Soyuz history
The Soyuz spacecraft was first debuted by the Soviet space program in 1966, has made over 140 flights, and is the most frequently used launch vehicle in the world.
It was the also only way to get crews to or from the space station between the 2011 retirement of the Space Shuttle and the 2020 demo flight of the SpaceX Crew Dragon, which was the first privately-owned spacecraft that transported people to the ISS.
Since 2016, there have been 18 missions to the ISS in the current model Soyuz MS spacecraft, a fourth-generation model that is the final planned upgrade of the Soyuz.
According to NASA, at least one Soyuz spacecraft is always docked to the space station as a lifeboat.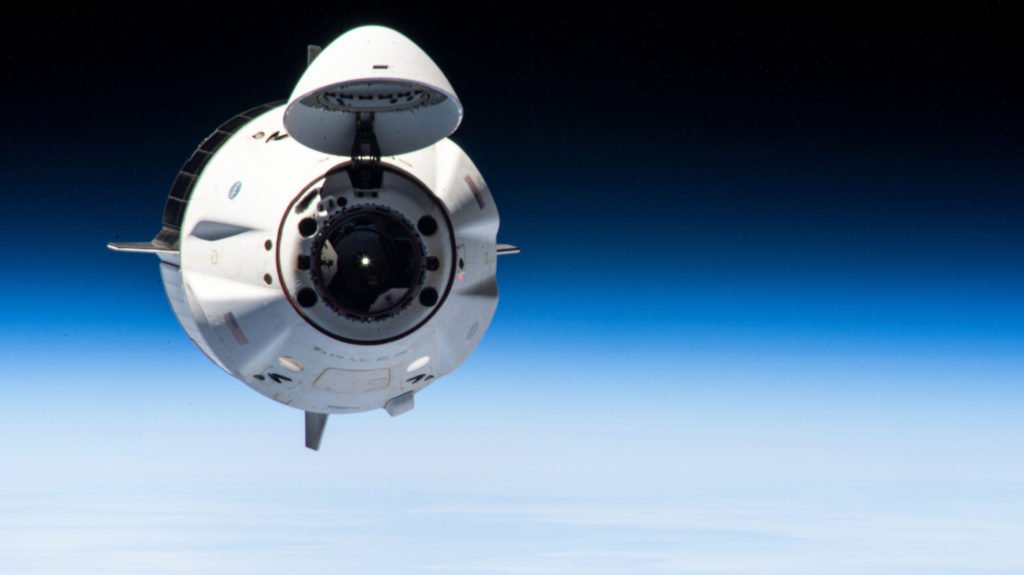 SpaceX is the only American company currently certified to transport crews to the ISS.
But the Boeing Starliner is scheduled for test missions later this year, and NASA plans to alternate missions between SpaceX and Boeing once the Boeing Starliner is operational.
NASA has awarded three additional missions to SpaceX for crew transportation services to the International Space Station as part of its Commercial Crew Transportation Capability contract, worth over $3 billion.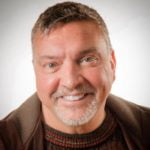 Jim DeLillo writes about tech, science, and travel. He is also an adventure photographer specializing in transporting imagery and descriptive narrative. He lives in Cedarburg, WI with his wife, Judy. In addition to his work for MetaStellar, he also writes a weekly article for Telescope Live.