Reading Time:
2
minutes
Some articles may include Amazon affiliate links. All proceeds go to helping us pay for original stories and to support writers of speculative fiction. Read more here.
Science fiction has been a genre of "what-if" for a long time, and there has been an increasing movement to blur the lines between the purely academic bounds of national security and the art of the possible. The genre of fictional intelligence, or FICINT, has been growing by leaps and bounds. Authors use their talents for research and storytelling to paint a picture of how the world might be.
Books like Ghost Fleet and Autonomous are excellent examples of this in practice. We can all learn by encouraging fans of science fiction and national security experts to come together. More and better insights into national security are possible, and authors can tell better, more compelling stories.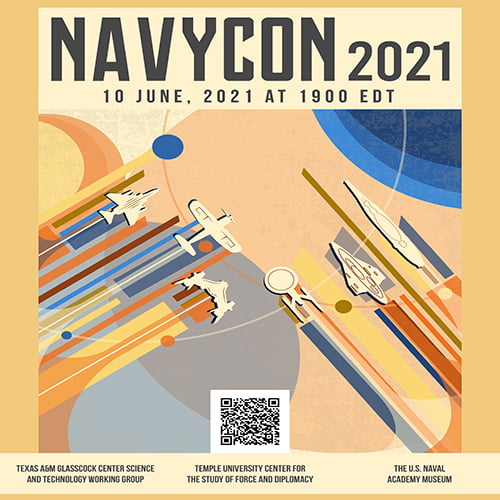 Well, now there's a free forum for us all! NavyCon, the premier science fiction and national security conference, returns for its fourth edition, inviting speakers from a variety of backgrounds, including all five branches of the service, as well as civilian academia and science fiction fandom, to present on topics within the theme of national security in transition.
On June 10 at 7 p.m. Eastern, NavyCon will kick off virtually and go until 10 p.m. Eastern time. The conference will feature keynote panels from Steve Leonard, aka Doctrine Man, editor of Strategy Strikes Back and the upcoming To Boldly Go: Taking Science Fiction into the Final Frontier. Additionally, we will hear from the team at the Marine Corps University's Krulak Center for Innovation and Future Warfare who will talk about their science fiction graphic novel Destination Unknown.
Additionally, there will be three other panels with sub-themes of "War and Society", "Past and Future Competition", and "Preparation for Future Combat." Speakers on these panels come from top think tanks, the armed services, and all fandoms. This is the largest NavyCon yet with 25 speakers. Click here for the Eventbrite and here to see a full list of speakers.
According to lead organizer Cory Hollon, "This is the first time we have been able to have all five branches of the military present, and we are eager to continue to advance NavyCon as the primary destination for serious national security thought done through a fun and informative lens."
As NavyCon expands to offer something for every fan of science fiction and every national security thinker, it will explore not just navies but any topic in national security. Everyone from every fandom is welcome. Expect to see Star Trek, Star Wars, Star Gate, and maybe even some vintage Farscape. The future is what we make it!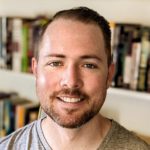 N.T. Narbutovskih is a bestselling author and writes in the tech and security fields. His work has appeared in Metastellar, Air and Space Power Journal and Over the Horizon Journal for both fiction and non-fiction, and he has spoken on leadership and geopolitics at the USAF Squadron Officer School and NavyCON. His first book, Steel in the Blood, has received rave reviews and is available now wherever books are sold. Join his mailing list for exclusive early access and an opportunity to pre-order his next book at Narbutov.com.