Reading Time:
3
minutes
Some articles may include Amazon affiliate links. All proceeds go to helping us pay for original stories and to support writers of speculative fiction. Read more here.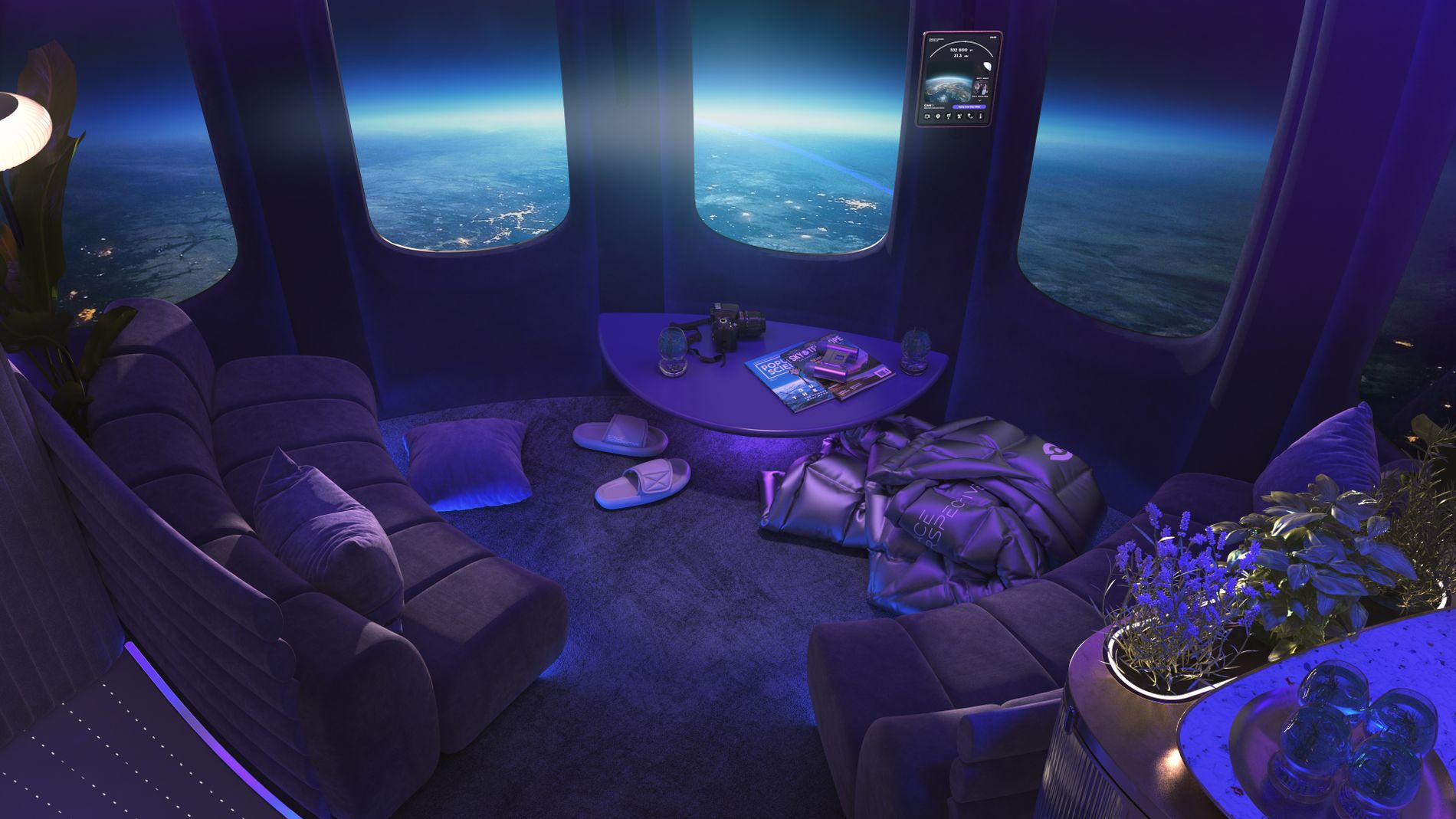 In just a few years you'll be able to fly high above the Earth's surface in a luxury space lounge carried by a balloon — if you've got the extra cash to afford the trip — $125,000 per ticket.
Space Perspective, a company selling balloon rides for space tourists, today released artist's illustrations for its Spaceship Neptune capsule.
The luxury capsule will have 360-degree panoramic windows, a full service bar, in flight Wi-Fi, and reclining seats.
A telescope, interactive screens, and decorations like plants and floor lamps will also be included, according to the company.
"Our mission is to inspire space explorers to connect more closely with our planet and each other, and the environment in which they travel with us is central to this," said Jane Poynter, founder, co-CEO, and chief experience officer at Space Perspective, in a release. "Our Space Lounge is a world away from the white, utilitarian environments you find in other spacecraft."
A reservation for the six-figure tickets can be made with a refundable $1,000 deposit. Entire capsules are available for reservation and can accommodate up to eight guests and a pilot.
Commercial flights are expected to start in late 2024, but tickets are already sold out for that year, with 600 sold to date. The company is currently taking reservations for 2025 and beyond.
You can book reservations online using crypto, a first in the commercial space flight industry, according to Space Perspective.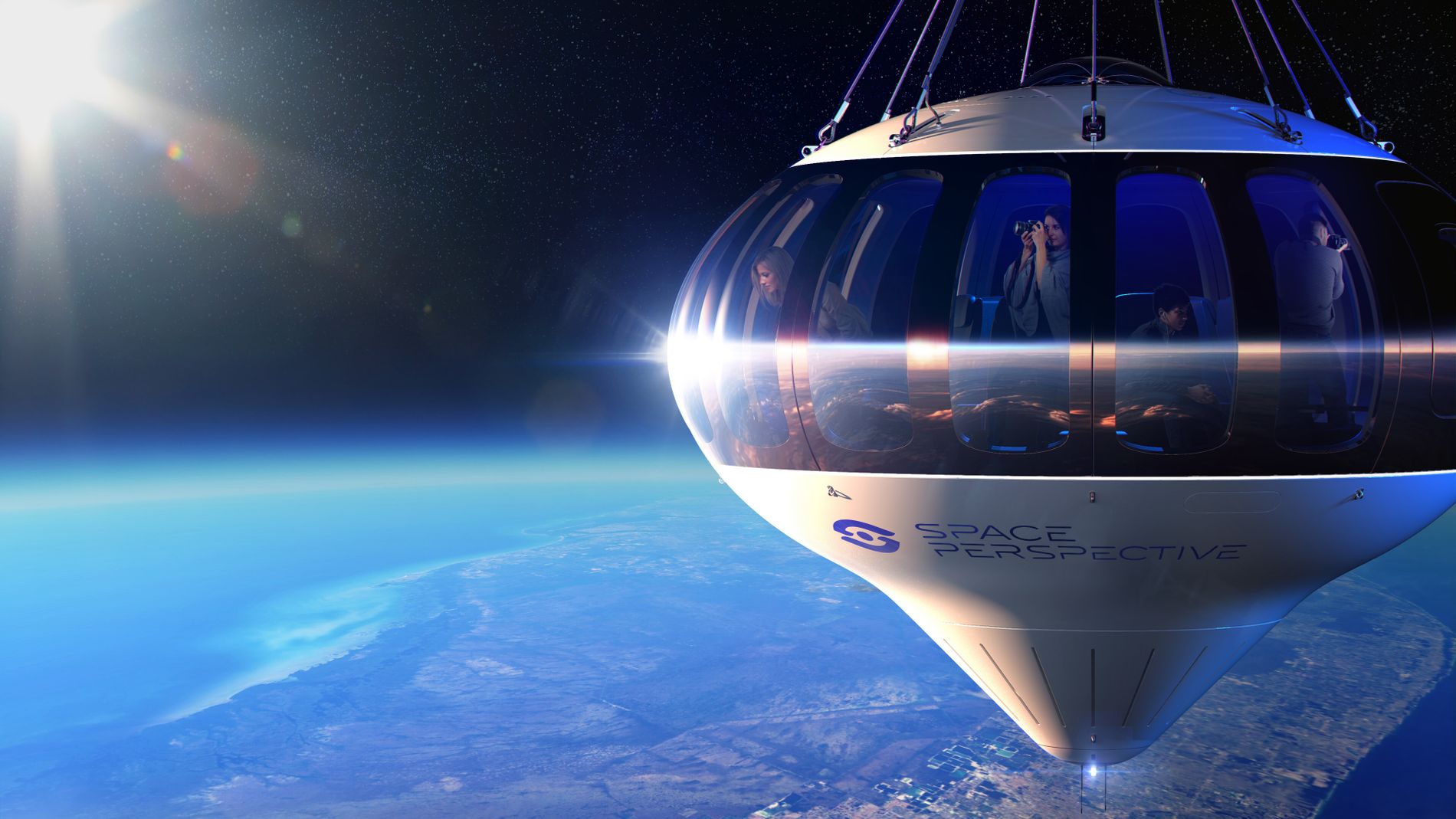 The pressurized Spaceship Neptune capsule will carry passengers to the Earth's stratosphere at a maximum height of 100,000 feet, or 19 miles above the surface.
At this height, you can see the curvature of the planet's surface, but not the entire globe. It's not quite the edge of space, which is about 50 to 60 miles above the earth's surface, according to NASA.
The capsule will be carried up by a hydrogen-filled balloon at 12 miles per hour, and will take two hours to get to its maximum height. Passengers will be able to admire the view at the top for about two hours, and then there'll be a two hour descent to an ocean splashdown, after which the capsule will be retrieved by a ship.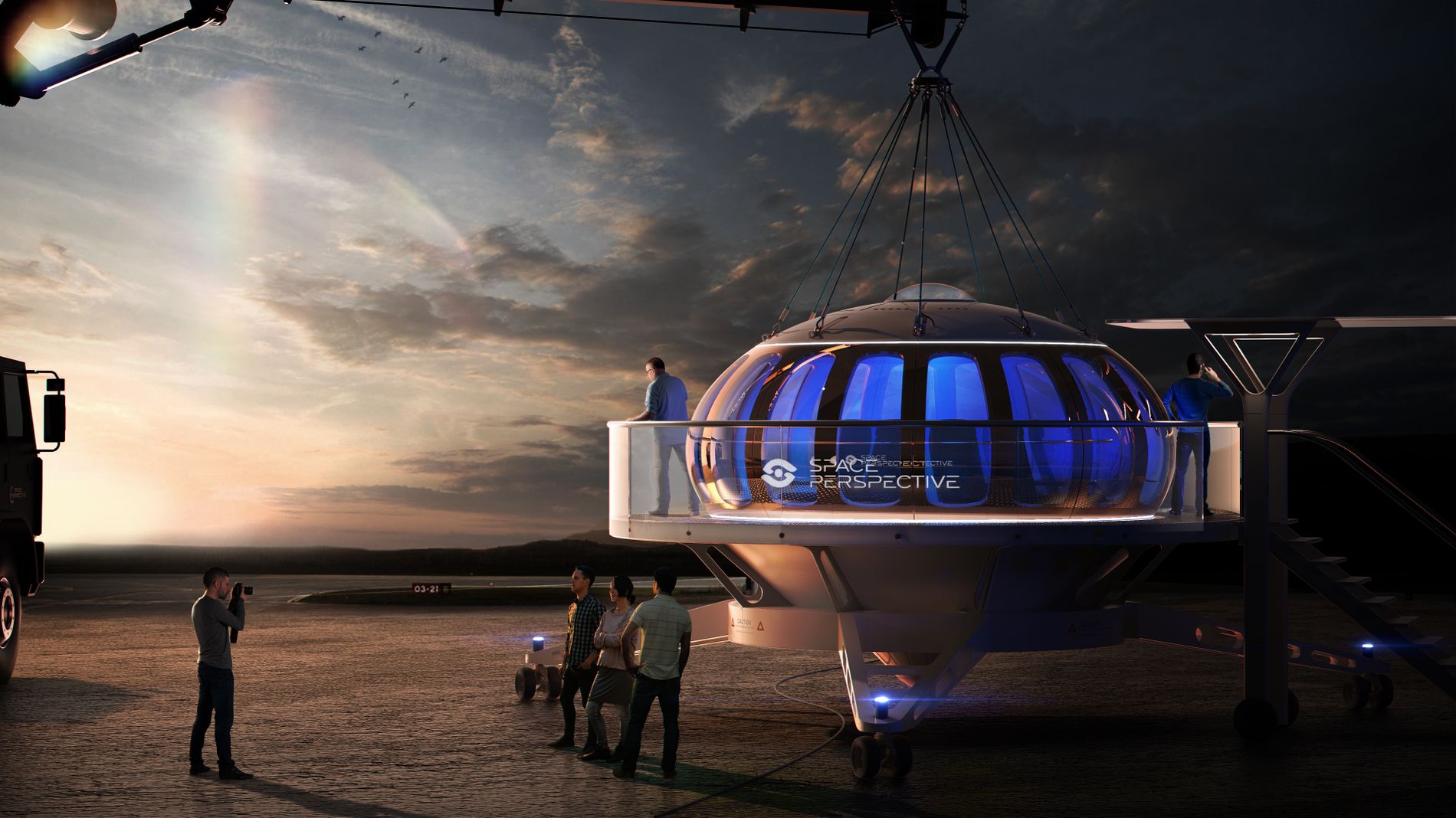 Space Perspective says the Spaceship Neptune is the only carbon-neutral, zero-emission way to space.
The company also announced that hospitality and entertainment entrepreneur David Grutman is joining the company as its experience curator, and will advise on the end-to-end experience for passengers, from arrival to post-landing.
Space Perspective's human spaceflight launches are regulated by the FAA Office of Commercial Spaceflight.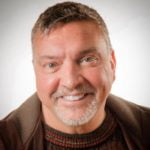 Jim DeLillo writes about tech, science, and travel. He is also an adventure photographer specializing in transporting imagery and descriptive narrative. He lives in Cedarburg, WI with his wife, Judy. In addition to his work for MetaStellar, he also writes a weekly article for Telescope Live.