Reading Time:
6
minutes
Some articles may include Amazon affiliate links. All proceeds go to helping us pay for original stories and to support writers of speculative fiction. Read more here.
Spring means new original stories here at MetaStellar!
The results of MetaStellar's first submission cycle of 2021 are in, and we at MetaStellar are thrilled to announce the success of our second original fiction submission cycle.
Once again we focused on flash fiction, giving both authors and readers a chance to dive into as many wild worlds of fantasy, sci-fi and horror as possible. Hundreds of submissions and increased attention to our social media offerings have given us confidence that speculative fiction fans share our love for the content we put out, so get ready for even more in the future.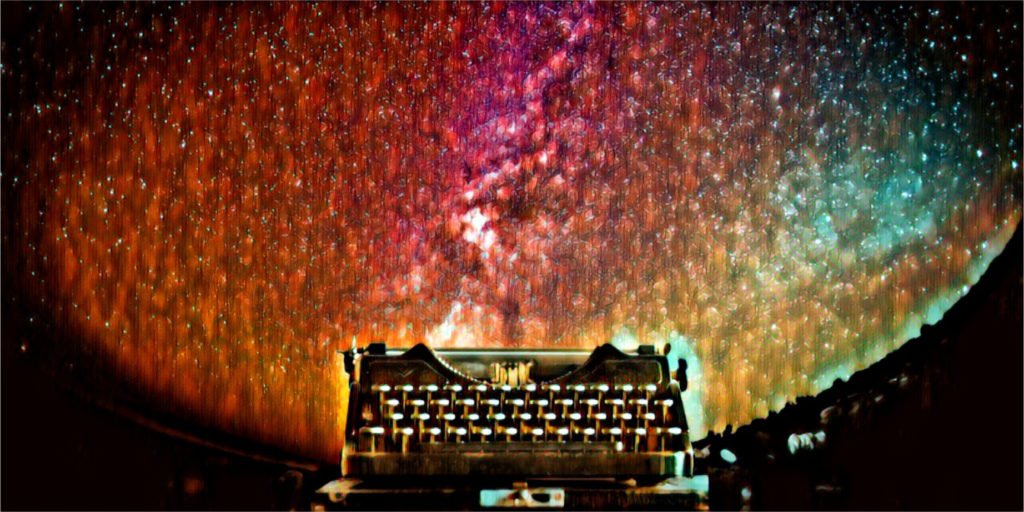 First, we want to extend our heartfelt thanks to every single writer who submitted a story for this cycle. Our current budget only allows us to publish a tiny portion of the original fiction we receive, and it pains us to have to pass up so many good ones. To the authors who didn't have their work selected this time around, we urge you to not lose hope, but to keep submitting your work to as many matching markets as possible; persistence is key in this industry full of harsh rejection.
Second, an enthusiastic congratulations to our ten published authors for our Spring 2021 submission cycle! Each author's story made it through three rounds of harsh judging to gain a spot on our front page over the next two and a half months. The winners and their stories are listed down below.
Last but in no way least, a massive thank-you to our Patreon supporters for literally making these submission periods possible in the first place. If you're not a supporter yet but enjoy the work you see us print, please consider throwing a few bucks a month our way, it makes a whole world of difference and will ensure even more original fiction gets published on our site in the future.
Become a part of the MetaStellar community by following us on Twitter and Facebook, or subscribe to our author newsletter. You can also subscribe to our reader newsletter, which features all the latest stories, essays, and reviews.
Sensory details from a mission on Mars keep invading an astronaut's day-to-day life.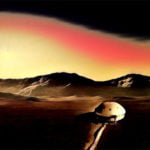 Wendy Nikel is a speculative fiction author with a degree in elementary education, a fondness for road trips, and a terrible habit of forgetting where she's left her cup of tea. Her short fiction has been published in Analog, Beneath Ceaseless Skies, Nature, and elsewhere.
Her time travel novella series, beginning with The Continuum, is available from World Weaver Press. For more info, visit WendyNikel.com.
An apprentice talecrafter constructs her first magical tale.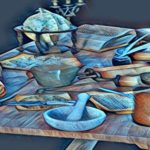 Michael M. Jones lives in southwest Virginia with too many books, just enough cats, and a wife who keeps track of all his stupid ideas. His work has appeared in Constellary Tales, Mad Scientist Journal, and G is for Ghost. He is the editor of Scheherazade's Facade and Schoolbooks & Sorcery. For more, visit him at MichaelMJones.com.
Lizzie Williams kept the head in a burlap sack. We'd pay to look at it, pay even more to hear its secrets. We hated that head.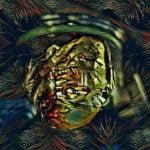 Joshua Jones lives in Maryland, and his writing has appeared in The Best Microfictions 2020, The Best Small Fictions 2019, The Cincinnati Review, CRAFT, Paper Darts, SmokeLong Quarterly, Split Lip Magazine, and elsewhere. Find him on Twitter @jnjoneswriter or visit his website: https://jnjoneswriter.wordpress.com/
A hayride with an old friend from the past unveils uncomfortable truths for Max and his family.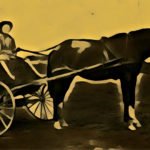 Bridget Haug plays with words at the edge of the world. Born and raised in France, she now lives in New Zealand where she sometimes writes down the untold stories lurking in her brain.
When Maria wakes up covered in Marigolds she knows she's dead.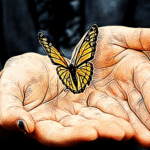 E.E. King is a painter, performer, writer, and naturalist – She'll do anything that won't pay the bills, especially if it involves animals. Ray Bradbury called her stories, "marvelously inventive, wildly funny and deeply thought-provoking. I cannot recommend them highly enough." King has won numerous various awards and fellowships for art, writing, and environmental research. She's been published widely, including Clarkesworld. Her stories are on Tangent's 2019 and 2020, year's best stories. Check out paintings, writing, musings, and books at ElizabethEveKing.com and visit her author page on Amazon.
Two cyborgs, a woman and a parrot, are outmatched by their deep space competitors.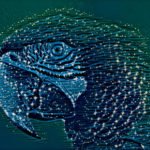 R J Theodore is author of the ongoing Peridot Shift series and the Phantom Traveler series. Her short work has appeared in the anthology, Glitter + Ashes. Learn more at RJTheodore.com.
June 12: The Dark Constellation by Tony Dunnell
I haven't seen what the world is running from, and my father won't tell me. But I have heard what they say in the village. The monsters came from the sky to live in our oceans.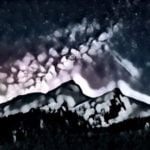 Tony Dunnell lives in a Peruvian jungle town on the edge of the Amazon rainforest. He is a freelance writer, straying further into fiction with every passing day. You can read more of his writing at TonyDunnell.com.
A video game eventually progresses from virtuality to reality.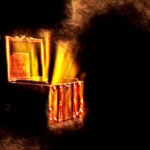 Neil Harrison's most recent stories have appeared in Pinyon Review and Panoplyzine. A former instructor of Creative Writing and the coordinator of the Visiting Writers Series at Northeast Community College, he lives in northeast Nebraska with his third drahthaar, the Happy Dog.
You can change your appearance with the touch of a button. But should you?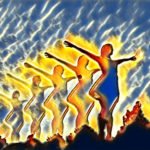 Avery Parks is a SFF writer of short fiction. Her work has placed in multiple contests, including the Jim Baen Memorial Short Story Award. She lives in Texas with her family, a variety of pets, and (according to some) too many books. You can find her on Twitter at @parks_writes.
Inspired by both the art of Louise Bourgeois and a news story about a sex-bot repairman, "Spiral Woman" gives a kin of agency to a member of the already-marginalized servant class of the future.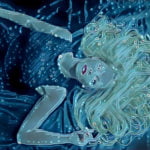 Amanda Hard holds an MFA in Creative Writing (Fiction) from Murray State University in Kentucky. Her dark poetry and fiction have appeared in several magazines and anthologies. She is a member of the Horror Writers Association and lives in the cornfields of southern Indiana with her husband and son.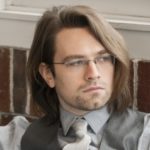 MetaStellar fiction editor Geordie Morse works primarily as a personal language coach, developing curricula and working with clients remotely. His first book, Renna's Crossing, is out now. His various other projects are cataloged on his site Arnamantle.