Reading Time:
3
minutes
Some articles may include Amazon affiliate links. All proceeds go to helping us pay for original stories and to support writers of speculative fiction. Read more here.
The Winners of the 56th Nebula Awards: a Brief Rundown
Last Saturday, the Science Fiction and Fantasy Writers of America announced the winners of the 56th Nebula Awards. You can watch the entire ceremony on YouTube here. You can see all of this year's finalists here.
The following is a rundown for each first-placed piece. Enjoy!
Best Novel
"Network Effect: A Murderbot Novel" by Martha Wells and published by tor.com won the Nebula for Best Novel. This is the fifth installment of a six-part series called "The Murderbot Diaries." You don't have to read them in order.
According to its Amazon reviews, this book takes place in a fantastic hard science world with machine relationships, stupid human clients, and giant corporations.
Best Novella
"Ring Shout" by P. Djèlí Clark and published by tor.com won the Nebula for Best Novella. It is a dark historical fantasy that reimagines the reign of the Ku Klux Klan. The New York Times calls it a "fantastical, brutal and thrilling triumph of the imagination."
You can read an excerpt of "Ring Shout" here.

Best Novelette
"Two Truths and a Lie" by Sarah Pinsker and published by tor.com is described as a dark fantasy, and you can read the entire story here. Commentators say that the story is chilling and creepy.
Best Short Story
"Open House on Haunted Hill" by John Wiswell and published by Diabolical Plots is available here in full. Commentators say this story is beautiful and has an enjoyable ending.
The Andre Norton Nebula Award for Middle Grade and Young Adult Fiction
"A Wizard's Guide to Defensive Baking" by T. Kingfisher and published by Argyll Productions is available to purchase on Amazon. I loved the synopsis, so here it is:
Fourteen-year-old Mona isn't like the wizards charged with defending the city. She can't control lightning or speak to water. Her familiar is a sourdough starter and her magic only works on bread. She has a comfortable life in her aunt's bakery making gingerbread men dance.

But Mona's life is turned upside down when she finds a dead body on the bakery floor.
Best Game Writing
Greg Kasavin writes the worlds, characters, and stories for video games developed by Supergiant Games, and he won Best Game Writing for his work on "Hades."
The Ray Bradbury Nebula Award for Outstanding Dramatic Presentation
This one went to the final episode of "The Good Place" called "Whenever You're Ready." It's a comedy about four strangers who meet in the afterlife. It's available on NBC, Netflix, and for purchase on Amazon. It was written and created by Michael Schur and produced by Fremulon, 3 Arts Entertainment, and Universal Television.  If you look closely at the cover, you can see Jameela Jameel's back fat sticking out. She deliberately told them not to airbrush it.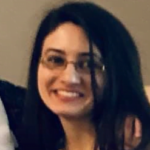 MetaStellar reviews editor Amira Loutfi is an author and web designer. She is on a mission to craft excellent fantasy fiction that is inspired by late antiquity Arabia. You can join her monthly newsletter where she shares insider info, wips, and tons of cool stuff.