Reading Time:
2
minutes
Some articles may include Amazon affiliate links. All proceeds go to helping us pay for original stories and to support writers of speculative fiction. Read more here.
This year's survey of more than 1,000 indie authors from Written Word Media shows that 79 percent think that marketing is the toughest part of being an indie author — compared to just 14 percent who said writing was.
And writers typically didn't get any help with marketing — 78 percent said they were doing it on their own, with 16 percent getting help from an assistant, and fewer than 10 percent using a marketing professional. For science fiction writers this was discrepancy was even more pronounced, with 88 percent saying that they were doing it on their own.
The most effective strategies? BookBub Deals, closely followed by email promo sites like Freebooksy and Bargain Booksy.  A step down were Amazon ads, Facebook ads, and social media outreach.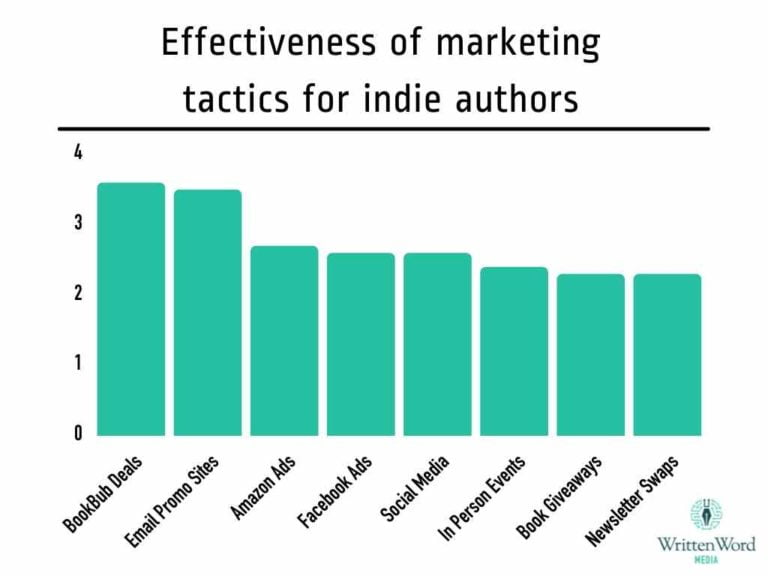 The vast majority of the writers surveyed made very little from their writing — 45 percent made less than $100 a month. Only 30 percent made more than $1,000 a month. But 15 percent made more than $5,000 a month, and 8 percent made more than $10,000 a month.
Last year's survey focused on what authors at different income levels did differently.
According to that survey, authors making more than $5,000 a month from their writing spent 13 hours a week, on average, on marketing and more than 26 hours on writing, had written more than 36 books, spent between $250 and $999 on editing, $100 to $500 on cover design, and had at least one book in KDP Select — Amazon's all-you-can-read "Kindle Unlimited" platform. Of those in KDP Select, more than half of their income came from that channel.