Reading Time:
11
minutes
Some articles may include Amazon affiliate links. All proceeds go to helping us pay for original stories and to support writers of speculative fiction. Read more here.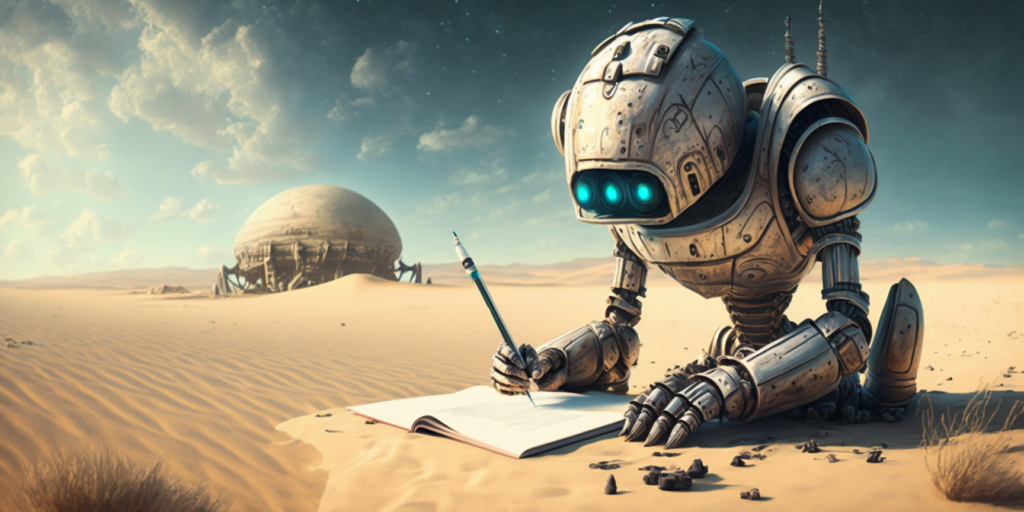 I subscribe to more than 150 writing advice sites and gather the best posts for you every single Sunday. You can see all the previous writing advice of the week posts here and subscribe to the RSS feed for this writing advice series here (direct Feedly signup link).
Productivity, mood management, and battling the demons inside
There's danger in talking about your writing in a diminishing way — "I'm just starting out," "I'm just self-published," "I'm just…" Most obviously it sends the message that your creative work isn't that important or worthwhile. It's just a lark, a silly little whim. Tiffany Yates Martin has spent nearly thirty years as an editor in the publishing industry, working with major publishers and New York Times, Washington Post, Wall Street Journal, and USA Today bestselling and award-winning authors as well as indie and newer writers, and is the founder of FoxPrint Editorial and author of the bestseller Intuitive Editing: A Creative and Practical Guide to Revising Your Writing. FoxPrint Editorial offers online courses, workshops and presentations, and advice to authors.
You aren't suddenly motivated to get up and change your habits, or to finish that book that's languishing on your desktop. Objects in motion tend to stay in motion and that's the truth. You have to take the first step toward the fresh, new path you want to be on. Heather Webb is the USA Today bestselling and award-winning author of historical fiction. As a freelance editor and an adjunct in a MFA in Creative Writing program, she has helped many writers sign with agents and go on to sell books. Writer Unboxed is a fantastic writing advice site, with lots of helpful articles from some of the biggest names in the field. Follow them on RSS (direct Feedly signup link) and on Twitter.
Great piece on why the so-called impostor syndrome is not a syndrome at all but, especially for writers, simply a thinking trap or habit. That understanding doesn't necessarily make it easier to overcome, but it does offer a straightforward path to addressing it. Daphne Gray-Grant is a writing coach, author of Your Happy First Draft, and host of The Write Question show on YouTube. Publication Coach offers books, courses, videos, and one-on-one coaching for authors. If you want more advice like this, subscribe to their RSS feed (direct Feedly signup link) or follow them on Twitter at @pubcoach or subscribe to their YouTube channel.
For those who work from home, live in a bite-sized apartment, or both, leaving these confines can be crucial to the writing practice. Grace Bialecki is a writer, editor, and literary coach who teaches for The Bridge and Hugo House. Her work has appeared in various publications, including Catapult and Epiphany Magazine, where she was a monthly columnist. To learn more, visit her website or follow her on TikTok or Twitter. DiyMFA offers classes, advice articles and other training materials for writers. For more advice like this, follow them on Twitter at @DIYMFA and on Facebook at @DIYMFA or subscribe to their RSS feed (direct Feedly signup link).
Podcast: Read Like A Writer by Valerie Francis and Melanie Hill
We've all heard this advice from A-List authors…if we want to be better writers we have to read more. What they don't tell us is that reading like a writer is an entirely different activity than reading like a reader. Valerie Francis and Melanie Hill are literary editors and writers. The Story Nerd podcast demystifies story theory so writers spend less time studying and more time writing.
Other motivational advice this week:
The art and craft of writing
There's a difference between a character having a cognitive disability and someone making bad choices — due to being overconfident, or careless of others, or willfully ignorant because it serves their purposes. This article covers the basics of writing about both of these types of characters. Fay Onyx is the producer and host of Writing Alchemy, a podcast that centers on intersectional characters. Onyx also collects and creates accessibility resources. Mythcreants is my all-time favorite writing advice site. Get their RSS feed here (direct Feedly signup link) or follow them on Twitter @Mythcreants and on Facebook at @mythcreants.
In this post, Rusch weighs in on the "should fiction writers using AI assistants" debate and she comes down on the side of "nope" but admits she might see some benefits for writers in it by 2033. After all, she used to think that AI audio was robotic and now she's experimenting with using it for her own books, she says. New York Times and USA Today bestselling author Kristine Kathryn Rusch writes bestselling science fiction and fantasy, award-winning mysteries, acclaimed mainstream fiction, controversial nonfiction, and the occasional romance. At KrisWrites.com, Rusch offers her thoughts about the publishing industry and other topics.
Historical romance author Elizabeth Ann West gives insight into her AI-assisted writing process. Mark Dawson is a USA Today bestselling author who teaches courses about book production and marketing. Check out his website at MarkJDawson.com. James Blatch writes military thrillers. For more, check out his website, JamesBlatch.com. On the Self Publishing Formula show, Mark Dawson and James Blatch talk about building a career as a self-published author.
The All is Lost Moment always comes with a matching bookend—the Epiphanal Moment. If the All is Lost Moment is the ultimate dead end for our story's hero, the Epiphanal Moment is our hero's response to this dilemma. Steven Pressfield is the author of The Legend of Bagger Vance and other novels as well as The War of Art and other non-fiction books about creative success. Check out his Amazon author page here. StevenPressfield.com offers weekly articles as well as a free mini-course about the business of writing.
A short but thoughtful introduction to creating a believable world and characters. Ellen Buikema writes non-fiction and YA fantasy. For more about her, check out her website, EllenBuikema.com. or follow her on Facebook at @ecellenb or on Twitter at @ecellenb. Writers in the Storm is another great site for writing advice, with a group of regular contributors and guest writers who post frequently. It is very well worth following on RSS (direct Feedly signup link here).
Podcast: Scene vs. Summary by Oren Ashkenazi, Chris Winkle, And Wes Matlock
Scenes are generally more compelling than summaries, but not everything can be a scene, and picking the wrong moment will seriously slow down your story. Fortunately, the Mythcreants gang has a few tips on the subject. Oren Ashkenazi is the speculative fiction manuscript editor, Chris Winkle is the founder and editor-in-chief, and Wes Matlock is a content editor at Mythcreants. Mythcreants is my all-time favorite writing advice site. Get their RSS feed here (direct Feedly signup link) or follow them on Twitter @Mythcreants and on Facebook at @mythcreants.
Other writing advice this week:
The business side of writing
Guest Maria Riegger is an attorney, self-help writer, and author of fiction and non-fiction titles including the best-selling Legal Issues Authors Must Consider, a book that provides information on starting your self-publishing business, legal liability considerations, advice on how to protect your copyrights, how to safely use copyrighted material, and more. Tara Cremin is the director of Kobo Writing Life and Laura Granger is the author engagement manager. Kobo Writing Life is the writing advice site from the people behind the Kobo reader. For more like this, subscribe to their RSS feed (direct Feedly link here).
In this second video about the new rules of this, new, Golden Age of Publishing, Becca Syme discusses the importance of vertical publishing — where authors can keep their readers engaged by creating more content, and more different types of content. Becca Syme is a Gallup-certified strengths coach, author coach, and nonfiction author who's coached more than 5,700 authors. The QuitCast for Writers is a video podcast where Becca Syme discusses what to keep, what to quit, and what to question, if you are trying to make a go of the author career.
Lots of useful advice here for getting started. And here's another tip — MetaStellar is always looking for volunteer copyeditors. You can work on fiction short stories, essays and reviews, anthologies, even full fiction novels. You also get to network with other editors, with writers, and, if you'd like, you can come on our YouTube channel and offer writing advice. Plus, you can tell people that you're a copyeditor with one of the top ten most popular science fiction and fantasy magazines on the planet. We publish hundreds of stories, so there are plenty of opportunities for you to practice your craft. Jason Hamilton is a fantasy author. Check out Hamilton's site, MythBank, full of reading and viewing guides to the most popular sci-fi and fantasy works. You can also follow him on Twitter at @StoryHobbit and on Facebook at Jason Hamilton. Kindlepreneur is pretty much the top site out there for self-published authors who want to sell more e-books on Amazon. The RSS feed is here (direct Feedly signup link). Follow them on Facebook at @KindlePreneur and founder Dave Chesson on Twitter at @DaveChesson.
Sci-fi author Craig Martelle talks about the 20Booksto50K idea, and the 20 Book Vegas event. The conversation also includes a discussion about the 20 Books Vegas conference, which is a gathering of authors, editors, and other industry professionals to share ideas and learn from one another. Mark Leslie Lefebvre is the director of business development at Draft2Digital. Draft2Digital is one of the leading publishing platforms that helps authors publish their books to multiple platforms. It also has a very nice and easy ebook creation and formatting tool.
Other business advice this week:
---
Am I missing any writing advice sites? Email me at [email protected] or leave a note in the comments below.