Reading Time:
5
minutes
Some articles may include Amazon affiliate links. All proceeds go to helping us pay for original stories and to support writers of speculative fiction. Read more here.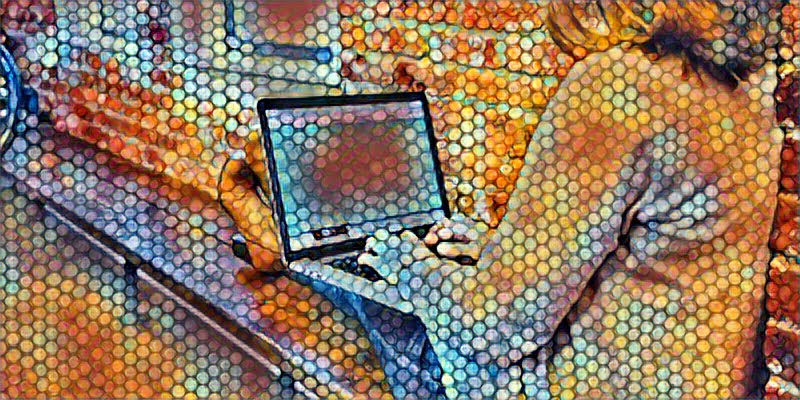 I'm blogging my next book. If Andy Weir did it with The Martian, I can, too.
Yup, every weekday, I post a new installment.
It's all part of my mission to find a writing process that works for me.
Over the years, I've tried everything. I tried drinking and cigarettes. Turns out, drinking wasn't particularly conducive to writing, and I never did get the hang of inhaling cigarette smoke. I tried, I tried so hard. But my novel just wasn't getting finished, and when I went back to re-read the hundred pages I had written thus far, I fell asleep. Despite all the drinking and fake-smoking I did, it was boring.
Then I tried being a war correspondent. That's what Hemingway did. Certainly, my novels wouldn't be boring any more, right?
But when you're busy dodging bullets in war zone after war zone, you don't really have time to write. When I would get back from assignments, I'd look at what I had written before, see that it was junk, and start over from scratch. I came back a different person from each assignment.
Eventually, I kind of gave up. I had a career, family, kids. I was traveling a lot. I covered the dot-com boom, ran a news bureau in Shanghai for a few years, then wrote about cybersecurity and artificial intelligence for a few more.
But in the back of my mind, I knew that I was supposed to be writing novels.
Two and a half years ago, in December of 2018, I decided to return to it. I'd been bouncing an idea around in my head about a fictional virtual world, like if Neuromancer had been written by Terry Pratchett. I joined a writers' mastermind group. Well, it was just me and another writer who lived in the same town I did, but it was still a mastermind group. We met every Sunday morning and, over brunch, reviewed what each of us had done over the previous week and our plans for the following week.
With her support, I wrote my first full novel. Well, novella. Close enough. I got done on December 30, 2018, and immediately started work on my second one.
Those two novellas became Krim Times and The Lost King of Krim. I put them both up on Amazon, one in January and the other in August of 2019, and both made their category best-seller lists.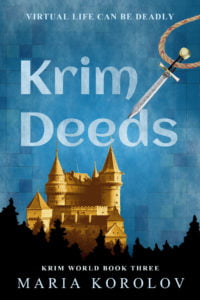 Then I started writing the third book in the series, Krim Deeds. My first mastermind group partner had to drop out and I joined another mastermind group. This new group also met weekly, and also was all about being supportive and setting goals and being accountable. I finished the book. In fact, I finished the book five times. I'm still working on yet another "final" revision of a key chapter.
But writing was a struggle. Only the deadlines of having to show my work to the mastermind group kept me going. I was writing new material or revising old material to show the group, but it was painful. And each time I presented what I had written, my fellow writers and I would find so much that needed improving that my to-fix list just kept growing longer, longer, and longer.
And it kept getting progressively harder to sit down to write. Even all my anti-procrastination tricks were failing.
Three weeks ago, I talked about the problem with my therapist.
She asked me if I even really wanted to be a novelist.
Of course I wanted to be a novelist! I've always wanted to be a novelist. I wrote my first series of sci-fi novels when I was in grade school. They were illustrated picture books about a space-traveling kid with the same name as my favorite little brother. The fifth book in the series was a choose-your-own-adventure.
No matter what I'm doing, I always have a novel I'm planning in the back of my head somewhere. If I'm not writing a novel, I feel that I'm leaving something very important undone.
So we talked about writing processes that have worked for me in the past.
My favorite jobs involved daily deadlines — for newspapers, for wire services, then, later, for online publications. And I've run blogs for more than a decade. My Hypergrid Business virtual reality blog was launched in 2009, and though there are hundreds of other contributors, I've personally published more than 2,000 posts.
At first, I thought that writing was easier at my journalism day job because there were always editors waiting impatiently for me to file my stories.  I thought that having the mastermind group would fill that void for me, since I don't have a boss when I'm writing fiction. But that doesn't explain why I have no problem writing lots and lots of blog posts.
Maybe the difference is that I have readers. Both at my day job, and when I blog, the stories are immediately published and read. Maybe that's what keeps me going, and gives me energy to write.
So what do I have to lose? Just a little public embarrassment, right?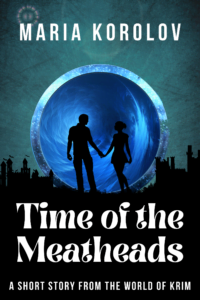 So, on Monday, August 16, I wrote and published my first installment of a new novella, Time of the Meatheads. It focuses on a couple of side characters in my Krim universe, and is all about how they first met.
I set myself the target of writing at least 1,000 words for each installment. I wrote 13, totaling around 18,000 words. So, an average of about 1,400 words a day. That's a novella. The last installment was posted on Wednesday, and I began the next novella on Thursday.
Writing was a joy.
And I love all the production stuff that goes into making a blog post, like putting together the graphics, rearranging website content, fiddling with the site look and feel.
I've celebrated by setting my first novel, Krim Times, to free for the Labor Day weekend and updating its cover.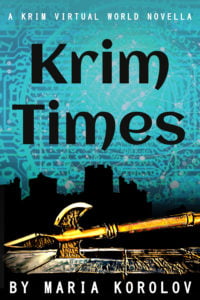 That doesn't mean that I'm ready to declare the new system a success. Not just yet.
I still have to get the novella edited and publish it, then do all the marketing and promotion that goes with that.
And I might switch to another platform, like Kindle Vella or Substack, for publishing the individual installments.
But it's working for now.
Will it work for you?
Who knows. One thing I learned after more than two decades of writing is that no two writers are alike, and no two writing processes are alike.
But if you want to try, get in touch. Maybe we can start a mastermind group.