Reading Time:
< 1
minutes
Some articles may include Amazon affiliate links. All proceeds go to helping us pay for original stories and to support writers of speculative fiction. Read more here.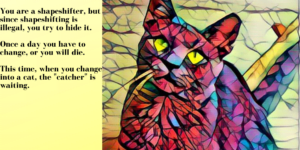 Image text:
You are a shapeshifter, but since shapeshifting is illegal, you try to hide it.
Once a day you have to change, or you will die.
This time, when you change into a cat, the "catcher" is waiting.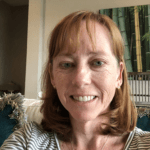 Ashley Herbert is a fantasy writer, avid reader, and mother of two. She writes freelance articles and is working on her first fantasy novel, The Crystal Finder. Visit her Facebook page to read some of her short stories, as well as excerpts from her new novel, and updates.