Reading Time:
2
minutes
Some articles may include Amazon affiliate links. All proceeds go to helping us pay for original stories and to support writers of speculative fiction. Read more here.
Note: This game and screenshots were provided by the developer.
Coffee Talk Episode 2: Hibiscus and Butterfly has a tall order to fill. Not only is it the sequel to the critically acclaimed Coffee Talk by Toge Productions, but it is also carrying on the legacy of the game's progenitor, Mohammad Fahmi, who died suddenly in March 2022. Fortunately, Coffee Talk 2 honors its creator with another cozy game of late night brews and deep conversations.
Coffee Talk Episode 2 takes place in a fictional version of Seattle, where fantasy creatures such as orcs, elves, satyrs, and sirens live side-by-side with human beings. The owner of Coffee Talk, a café that is open only at night, brews drinks for these residents and hears their conversations. Some characters from the previous game make a return, like Officer Jorji and the extraterrestrial Neil (now calling himself Silver), but players who have not played the first game will have little trouble following their stories.
The brewing mechanics of the original game make a return, with two new ingredients to use — Hibiscus and the Butterfly Pea Flower, adding even greater variety of ingredient combinations. The order in which the ingredients are selected determines their concentration, yielding different results. It is helpful to experiment in the endless mode to find the right drinks to serve at a moment's notice. Giving customers the right or wrong drink will impact the outcome of their stories.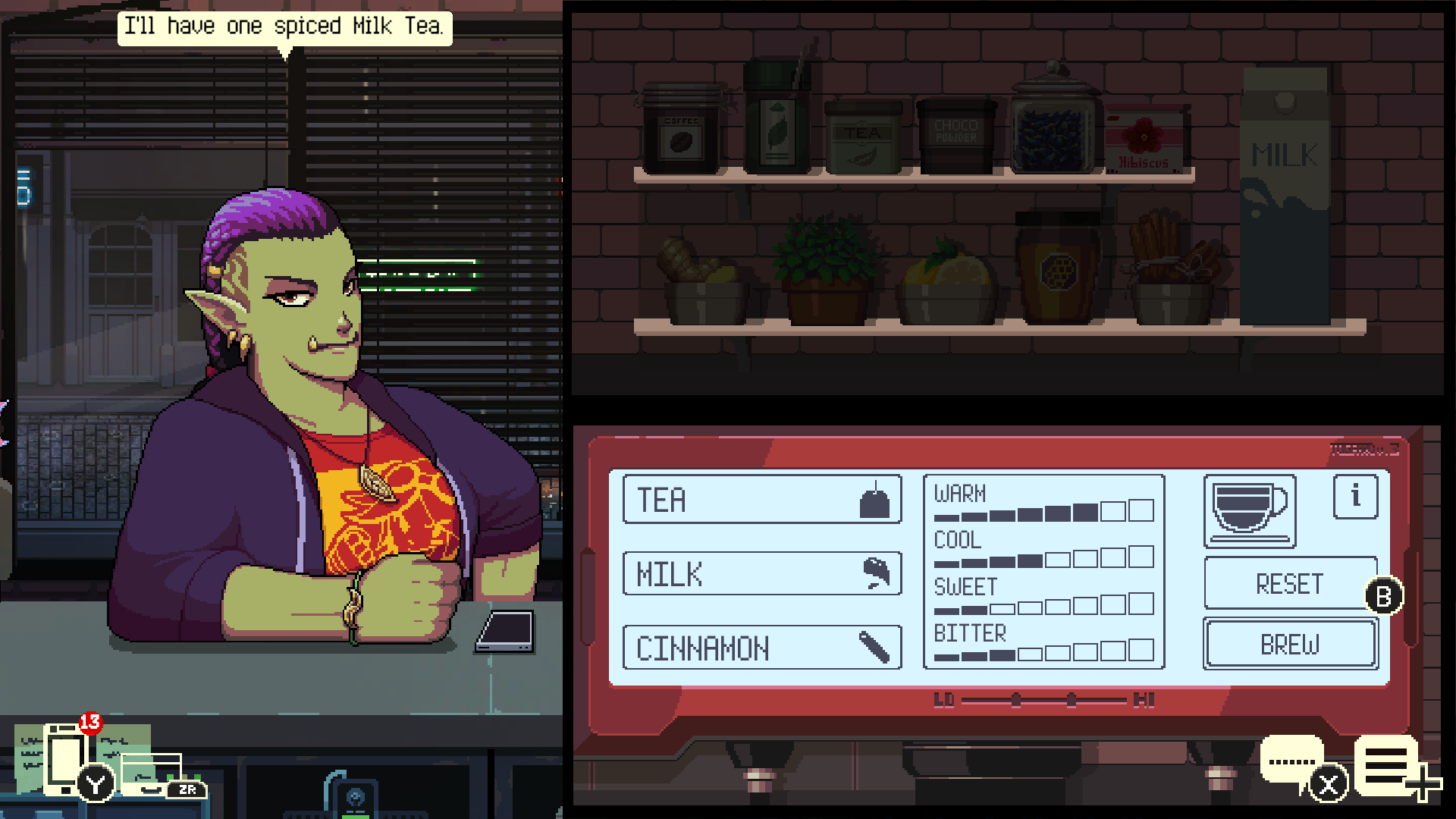 The narratives of these characters have the same melancholy of the game's predecessor, covering themes of immigration, love, and navigating relationships. These stories include an elf and a succubus planning their wedding, an alien who changed his body to be more human, and a banshee who makes a living as a package deliverer and has big dreams of being an opera singer.
A couple new mechanics are introduced in Coffee Talk 2. The newly updated social media app on the player's cell phone includes updates from customers that can be boosted. Also, customers will give the barista items or lose them at the café, and they can be given to other customers with their drinks. If one forgets to give characters an item with their drink, then it can only be given again if they return and order another drink. It would have been easier to just have the option at any time in the conversation, especially for forgetful baristas. The ability to receive customer updates on the phone distracts from the one-on-one time with the customers as well, as the temptation will be there to keep checking for notifications.
While these new mechanics complicate gameplay slightly, Coffee Talk Episode 2: Hibiscus and Butterfly maintains all the warmth and charm of its predecessor, and ensures coffee servers that Fahmi's legacy is in good hands.
Coffee Talk Episode 2: Hibiscus and Butterfly is available on macOS, PC, Xbox Series S/X, Xbox One, PlayStation 5, PlayStation 4, and Nintendo Switch.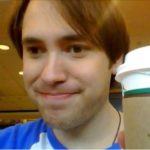 Terrence J. Smith is MetaStellar's assistant fiction editor. He has contributed his writing to nonprofits and both print and digital publications. He enjoys all things technology, but remembers to meditate and appreciate the outside world.